Fish River Canyon
The Fish River Canyon, Africa's answer to the Grand Canyon, is one of the best places in Namibia to stand in awe of the raw majesty of nature.
Measuring 27km/17mi wide, 550m/1804ft deep, and 160km/99mi long, it's the largest canyon on the continent and Namibia's greatest geological wonder.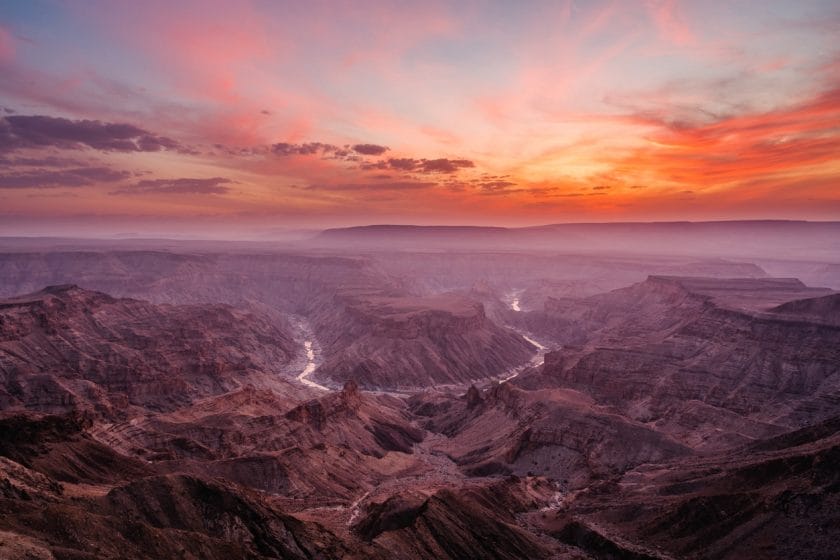 The canyon lies in different nature reserves. Its southern stretch (the deepest section) is in the |Ai-|Ais/Richtersveld Transfrontier Park, while private reserves protect its northern reaches.
The main viewpoint for the canyon is in the |Ai-|Ais/Richtersveld Transfrontier Park. This is where you'll get the best outlook, with views of the Hell's Corner riverbend.
Highlights of a Fish River Canyon Safari
One of southern Africa's most popular treks and the best way to experience the canyon, the Fish River Canyon Hike covers 85km/52mi – half the length of the entire canyon – in five to seven days.
It's a challenging self-guided camping hike, but the rewards include soaking up spectacular canyon scenery, floating in hot springs, cooling off on swims in the river, and sleeping under the stars. If you want to do some easier hikes, lodges in the area offer shorter and more leisurely walks.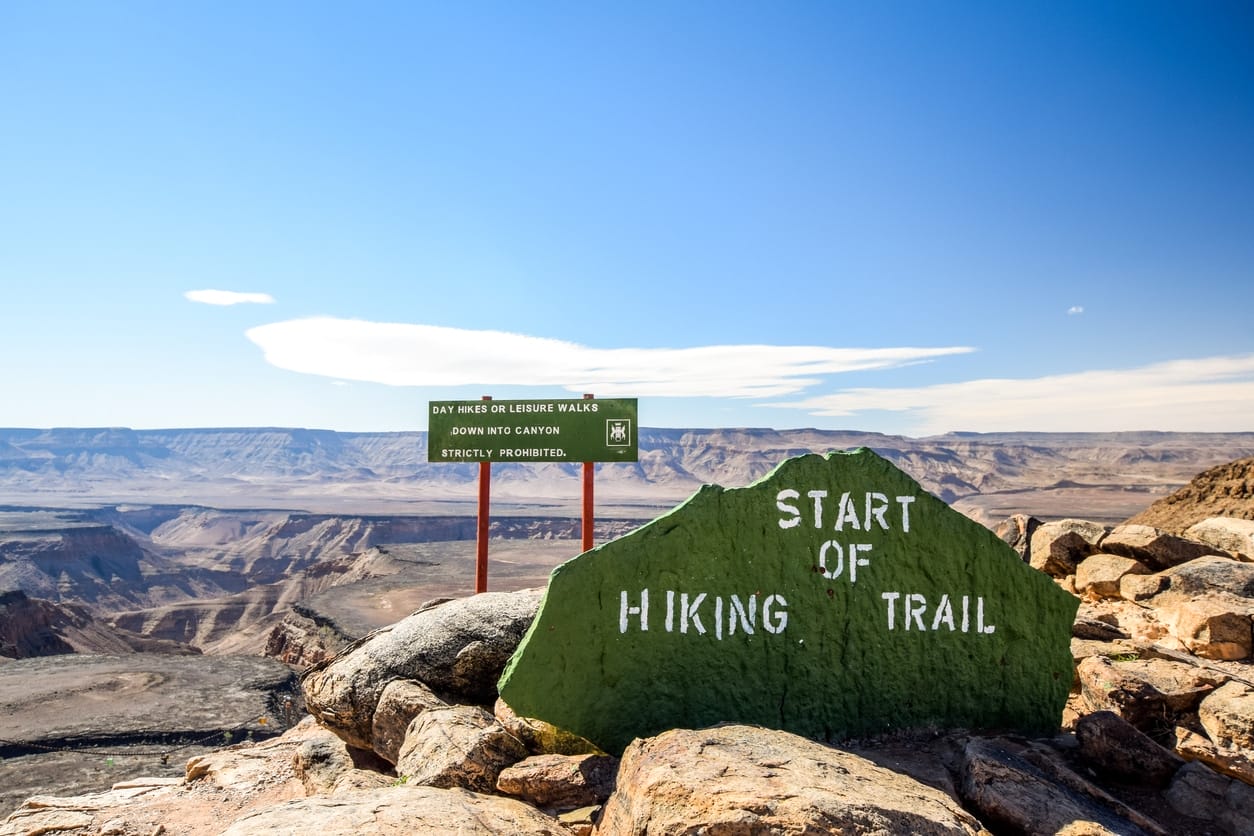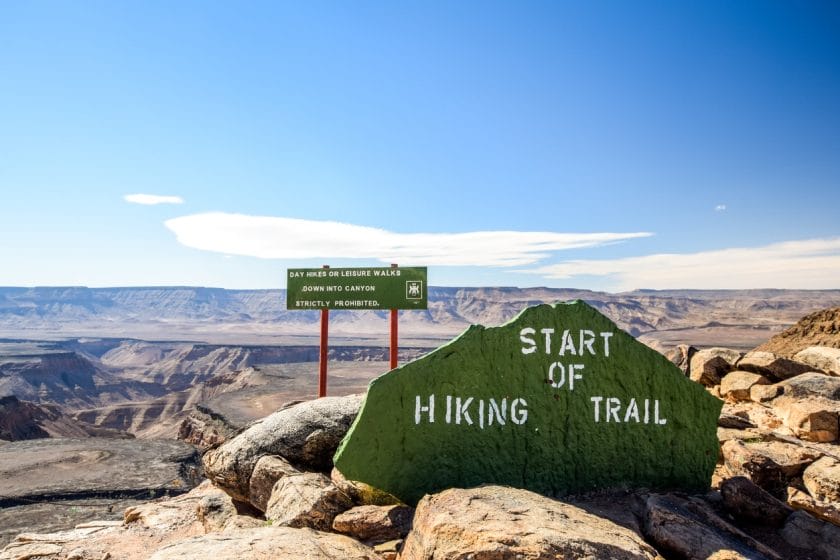 Whether you do the Fish River Canyon Hike or not, soaking your body in the healing waters of Ai-Ais natural hot springs at the southern end of the canyon is a real treat. There's a resort at the hot springs where you'll find indoor and outdoor thermal baths and spas on the banks of a river surrounded by mountains.
Practical Advice for a Fish River Canyon Safari
In terms of lodging options for the Fish River Canyon, there's a range of choices from campsites to luxury lodges in both the national park and private reserves.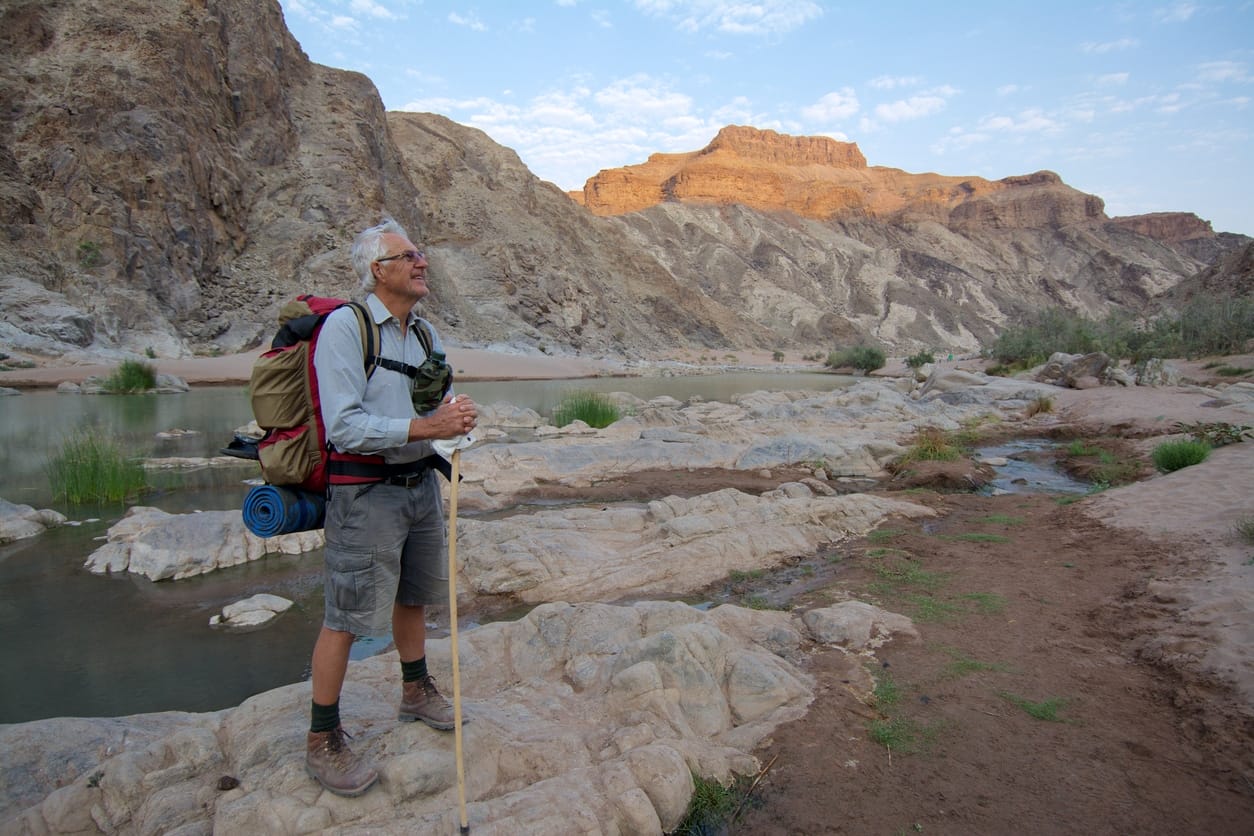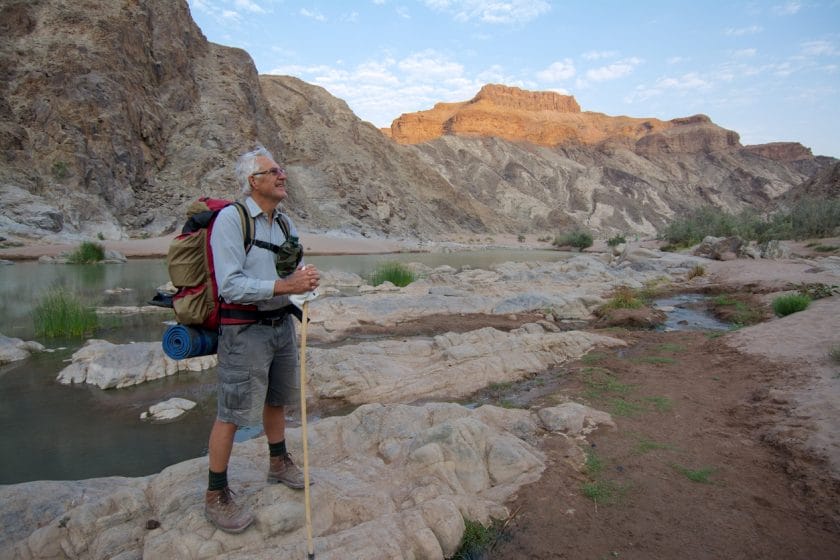 You need to book a year in advance to do the Fish River Canyon Hike, which is only open during the cooler winter months from May to September.
It's a grueling hike, and you may experience temperatures of over 40°C/104°F, so it's essential that you are fit, strong, and healthy before you decide to tackle it.