Honeymoon in Namibia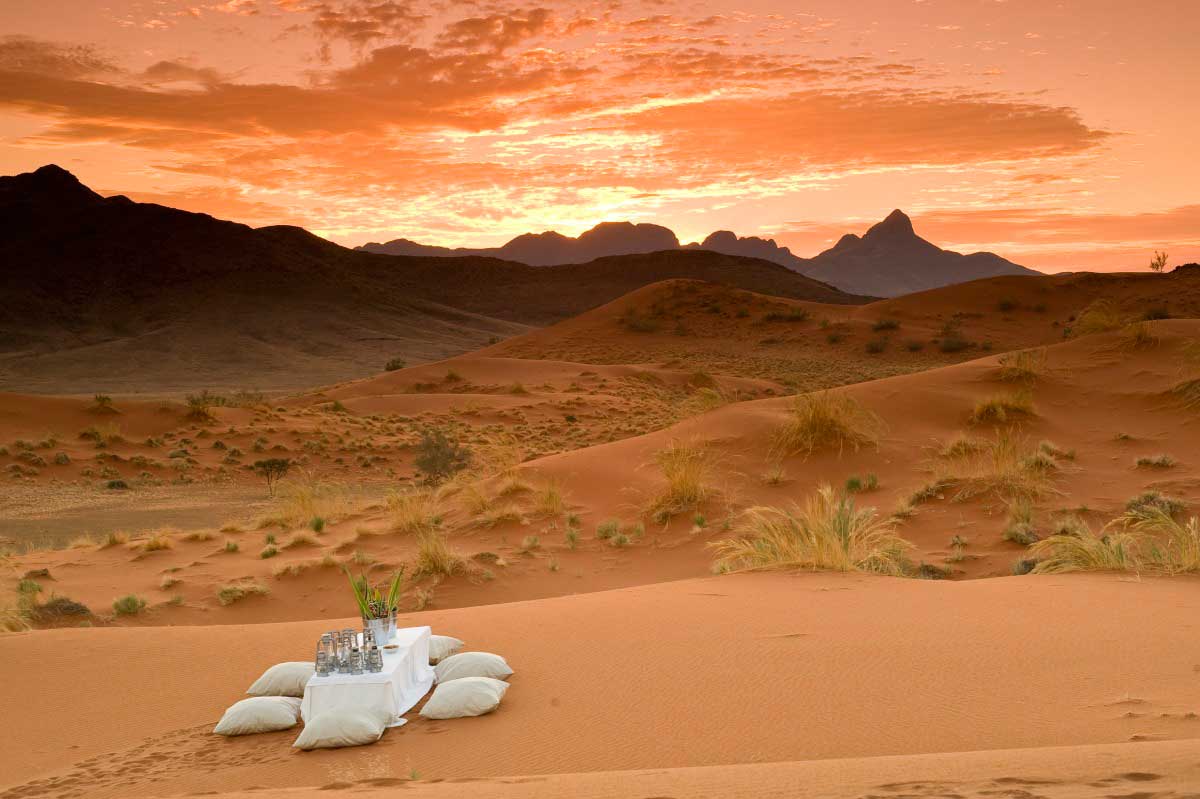 Credit | andBeyond Sossusvlei Desert Lodge
Going on a romantic holiday in Namibia means you can experience getting-away-from-it-all isolation in remote campsites where you and your partner are the only people around for miles or you can relax in five-star luxury in stylish, intimate lodges with rooms on the edge of sand dunes and waterholes or built into the branches of trees. Watching the sun set together over the desert from your private deck or sipping coffee in bed while zebras have a morning drink a few metres away from you are the kind of romantic moments that you can expect from Namibia.
Whether you choose to explore Sossusvlei, Etosha, Damaraland or the Skeleton Coast, there are luxury lodges that offer romance by the bucket load, with exclusive honeymoon cottages set apart from the main camp for maximum privacy, and special touches such as private picnics or dinners by candlelight.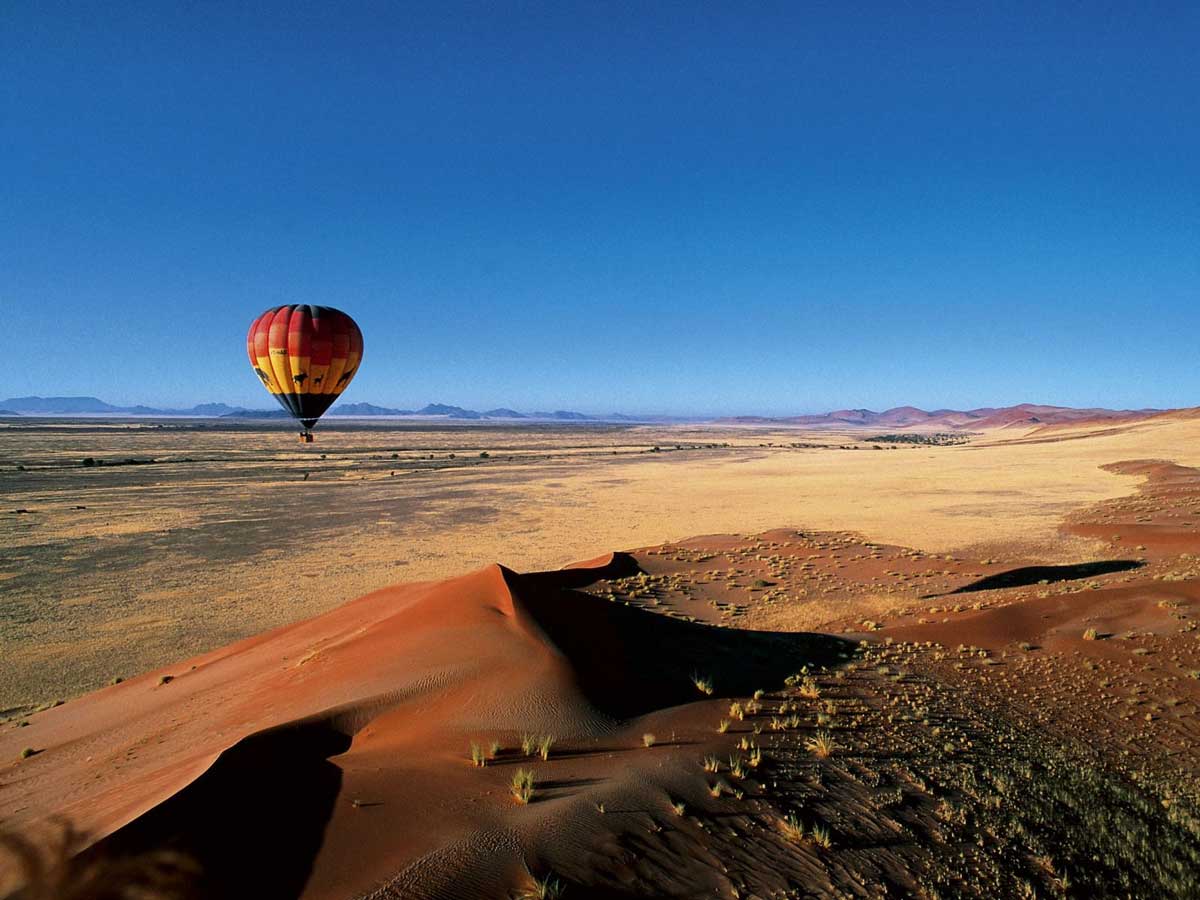 Take a romantic and panoramic trip across the expansive desert
If you want to combine two of the most popular attractions of Namibia on a romantic holiday, stay in one of the luxury lodges either inside Etosha National Park or just outside its gates and spend your days on game drives with guides, and then spend a few days at one of the high-end lodges in the Sossusvlei area, where you can do a number of day trips.