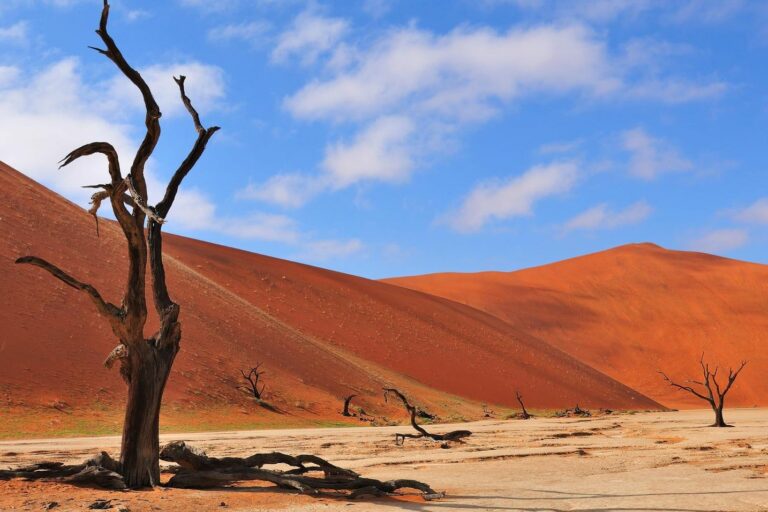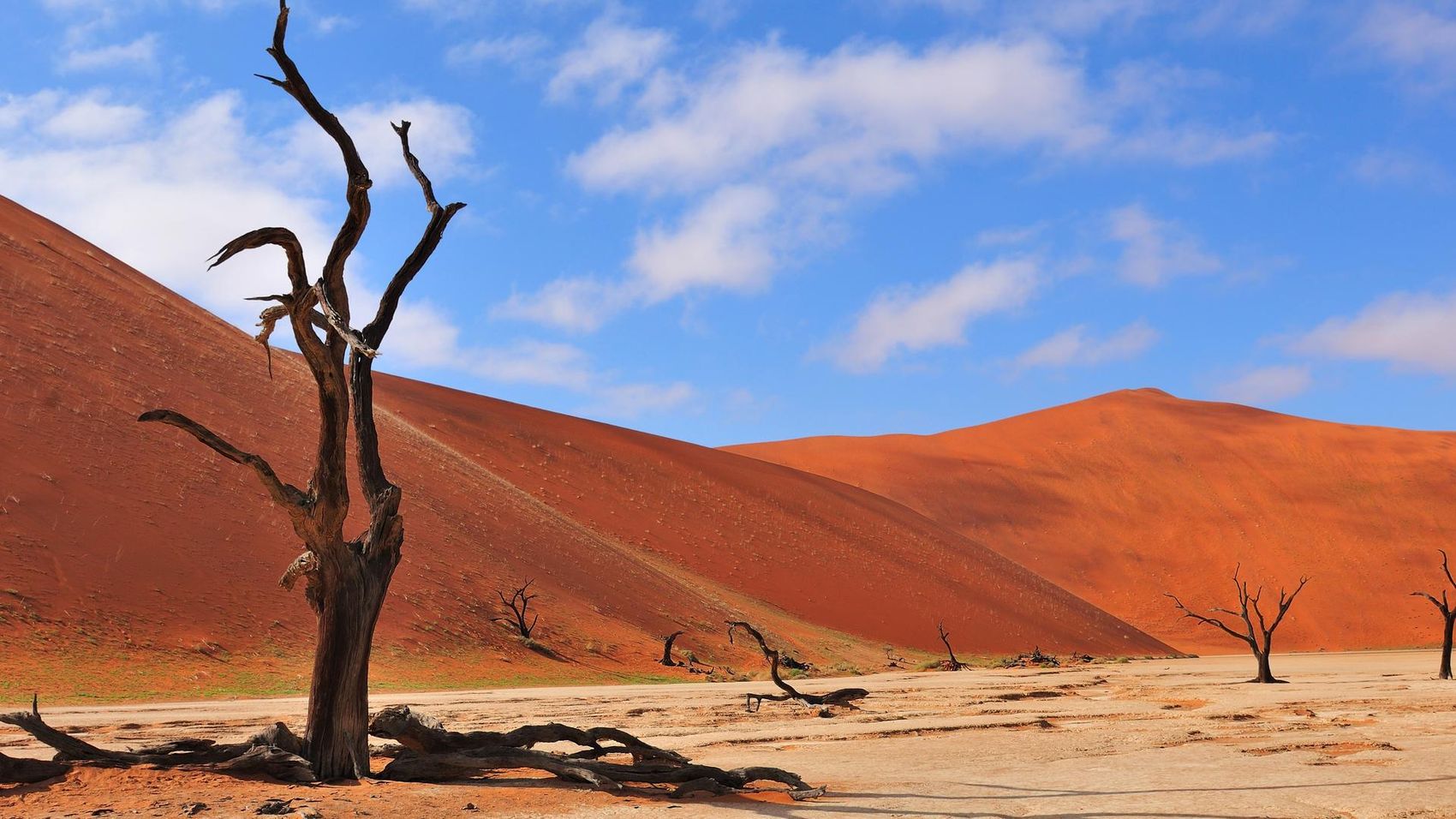 View Photos
Get to Know Namib Desert
Accounting for around half of Namibia's surface area, the ancient Namib Desert is probably best known for harbouring the world's tallest dunefields at Sossusvlei
Namibia's dominant geographic feature is the Namib Desert, large tracts of which are protected in two immense national parks: Namib-Naukluft in the south and Skeleton Coast in the north.
The best-known feature of the Namib, a genuine must-see, is the Sossusvlei area, where several dry pans are enclosed by the world's tallest sand dunes, rippled apricot beauties that stand up to 300 metres high. The desert receives a paltry annual average rainfall of 15 millimetres, and some areas go years on end without receiving a drop. Yet it still supports a low volume of wildlife, with the handsome gemsbok being perhaps the most common large mammal, often seen walking nobly across the crests of the dunes.
Travel with Peace of Mind
Plan your safari with confidence. Refundable deposits and flexible rebooking terms standard on your African safari.
Refundable
Rebookable
Flexible
Authentic
---
Why travel with us?
Recent reviews from travellers who planned and booked their Africa trips with Discover Africa Safaris
Yes, it is safe to go on a desert safari in Namibia because you will be accompanied by a guide and other travellers. Depending on where you are, the risk can vary. 
Comfortable walking shoes
Clothes in neutral colours
Long-sleeved shirts
Jeans or trousers for cooler days and evenings
Shorts and T-shirts
Camera equipment
Swim and beachwear
A lightweight waterproof jacket
Sunscreen, a hat, insect repellent, moisturizer, sunglasses
Binoculars
June to October is the best time to visit Namibia - wildlife viewing in the dry season is the best in all national parks, especially in Etosha National Park. The newborn animals are also born in summer.
Show More FAQs
---
© Copyright Discover Africa Group