Skeleton Coast safaris, tours & holiday packages
Africa's loneliest coastline
Custom Skeleton Coast
Describe your dream trip
We'll source the best value
Book when you're ready
As bleak as its name implies, the 700-kilometre-long Skeleton Coast also ranks as one of the most pristine and fascinating wilderness areas in Africa
The most regularly visited and accessible part of the Skeleton Coast is the National West Coast Tourist Recreation Area, which runs north for 200 kilometres from the resort town of Swakopmund. The best-known site here is the Cape Cross Seal Reserve, which supports a breeding colony of around 200,000 Cape fur seals.
The population sounds like an enormous flock of bleating ewes and lambs – a hugely impressive phenomenon. Cape Cross is named after the stone cross that was erected there in 1486 by the Portuguese navigator Diego Cão, who would have been the first European to set foot on what is now the coast of Namibia. Two replica crosses, erected in 1893 and 1980, still stand there today.
Philip Briggs says
"The seal colony at Cape Cross is quite a spectacle. Visually, of course, but also for the other senses, thanks to the pungent, pervasive smell of guano and the mass bleating of what sounds like an outsized flock of sheep."
More on Skeleton Coast holidays
The stretch of coast between Swakopmund and Cape Cross is a magnet for game fishermen, and it is dotted with remote campsites catering to this specialised clientele. The local tourist association based at Henties Bay (the largest village on the Skeleton Coast) has erected signposts to the area's top fishing sites, which bear such colourful names as Predikantsgat (Pastor's Hole), Bakleigat (Fight Hole) and Winston Wreck.
Further north, the 16,400-square-kilometre Skeleton Coast National Park protects 500 kilometres of coastline stretching north to the Kunene River. The park's infrastructure is kept to a minimum in order to inhibit human impact on the fragile and practically waterless ecosystem. Indeed, aside from one remote fly-in concession camp, this vast tract of coastal wilderness is accessible only to fully equipped 4x4ers.
For those who do visit, the desert scenery is spectacular, comprising a narrow band of coastal dunes hemmed in by tall inhospitable ridges and punctuated by vast salt pans that attract plenty of waterbirds on the rare occasions they fill with water. Other wildlife is sparse but includes springbok, gemsbok, black-backed jackal and brown hyena. The area is also sometimes visited by the desert-adapted elephants of Damaraland.
Skeleton Coast Map
Skeleton Coast's location on Google Maps

Frequently Asked Questions about Skeleton Coast
What vaccinations should I get?
This is all dependant on the countries that you will be visitng and due to the status of certain vaccinations changing at times, please consult our experts before getting vaccines. go there.
Is it okay to drink the water?
In some parts of Southern Africa it is safe to drink the tap water, however it is highly recommended to stick to bottled water (mostly supplied) during your trip as even drinkable African water is completely different in taste and… go there.
Is Uganda a good place to watch birds?
Besides for Uganda being a great place to see the iconic, gorillas or chimpanzees of Africa, it also has a world of bird life with half of Africa's bird species being found in Uganda. Make sure you pack binoculars. go there.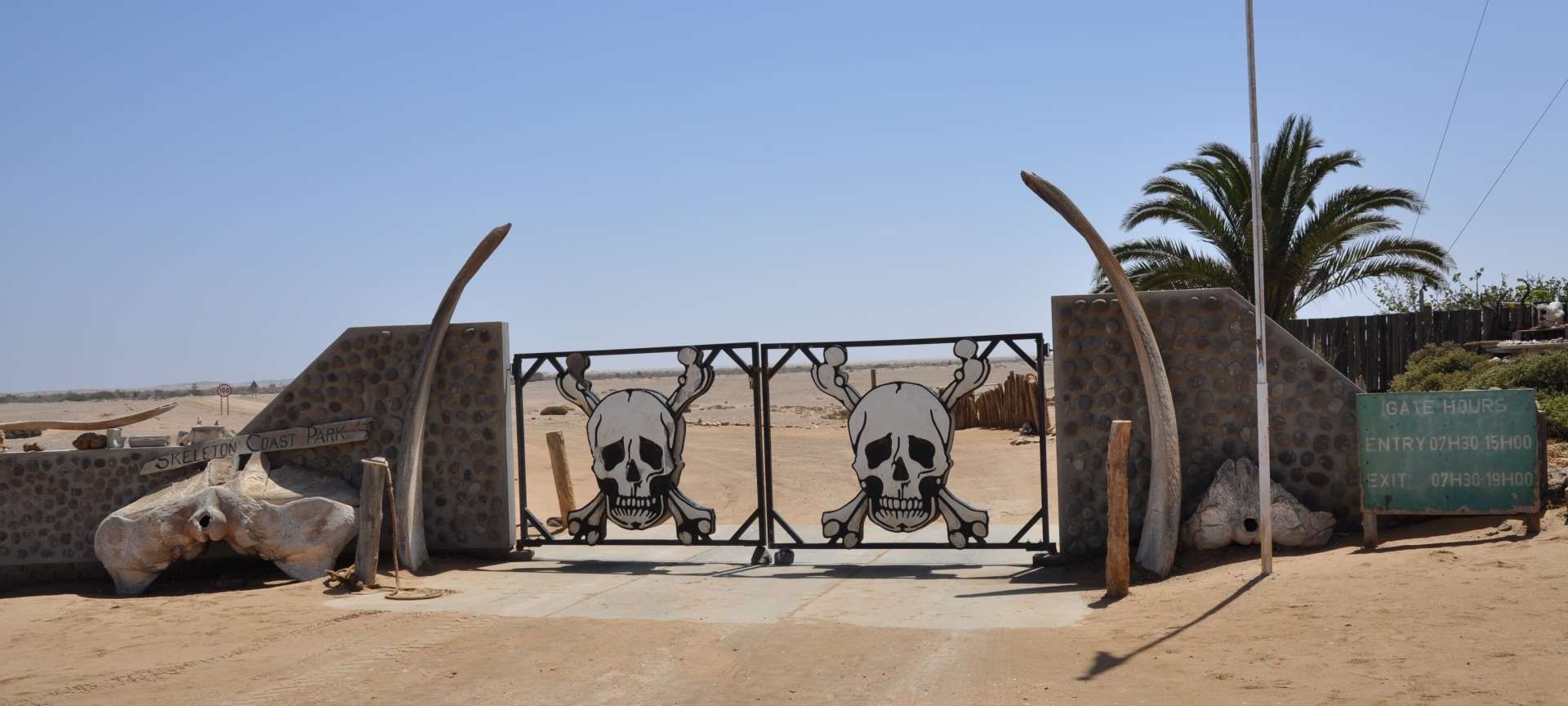 Reviews on our Skeleton Coast safaris
All details were covered, all staff and food excellent, service was perfect - would highly recommend for sure.
Ron
from United States of America
Discover Africa planned our safari to East Africa and we were certainly in the right areas at the right time, our itinerary was well designed to maximize time with the migration and related sightings - logistics ran smoothly and all in all…
Billy
from South Africa
Excellent combination of calling to chat about plans and details, followed up with emailing of detailed information. Made all arrangements easy for us from the actual booking to payment procedures, exchange rate recommendations, visa advice,…
Saldrix
from South Africa
Waking up at 5:00 am to a bumpy ride all the way to a hidden hyena den, was something I'll never forget. But the absolute best part was when the 1 month old cub peeked his head out to say hello. It was heartbreakingly cute.
Alana Krutoyarsky
from United States of America
Christine and Mark de Witt
from Belgium
I wish to say thanks to Megan for all your assistance in ensuring that me and my wife enjoy a wonderful holiday, a nice stay at the hotel with just minor issues, and the Hluhluwe Imfolozi park tour. We just wish to pass our gratitude for all…
Mokatse Itumeleng
from South Africa