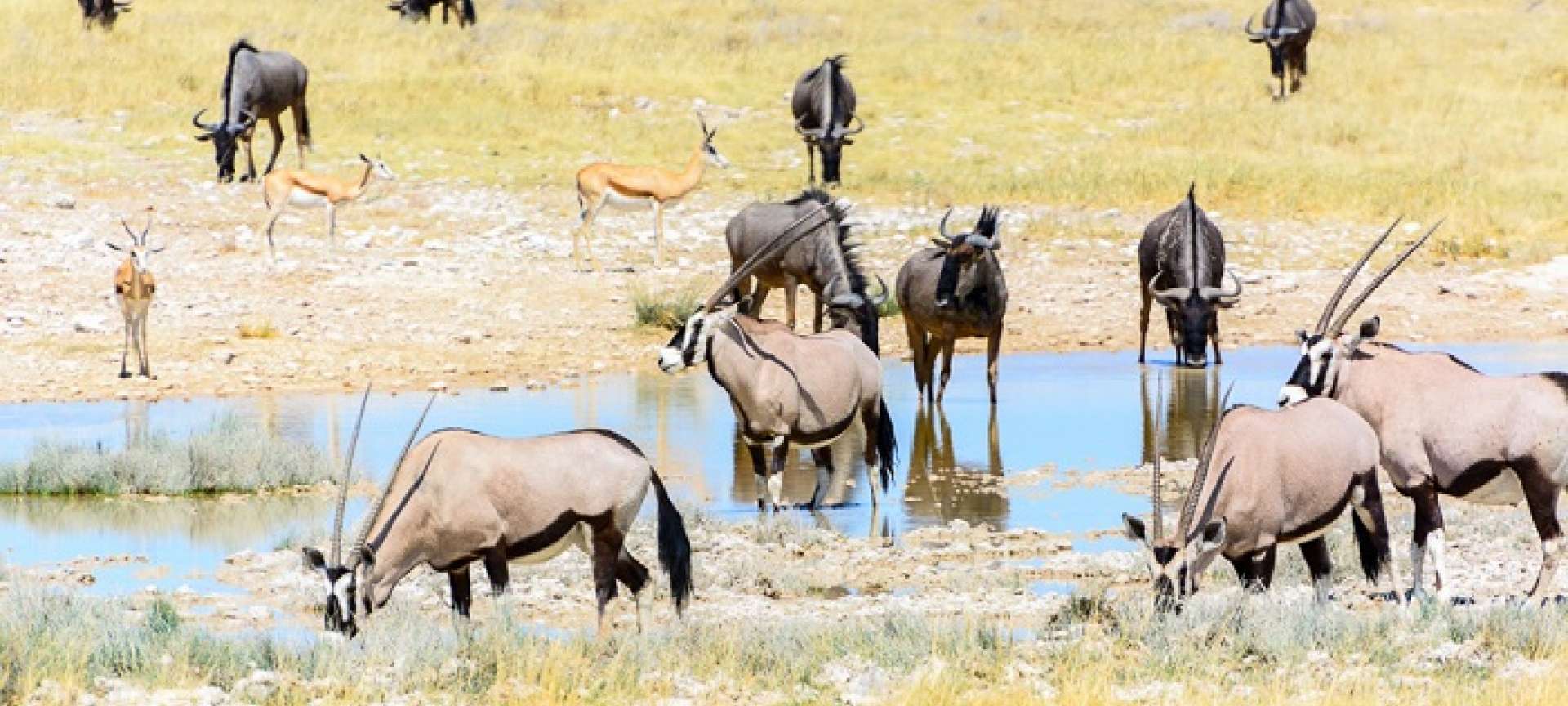 An abundance of wildlife congregate around the water holes of Etosha National Park
In the north of the country, Etosha National Park is Namibia's unmissable wildlife destination. During the dry season when water is scarce, the park's animals gather around waterholes making game viewing as easy as parking your car in the right spot. Along with herds of springbok, zebra and blue wildebeest, you'll see lots of elephant and lion and, if you're lucky, cheetah. You'll also get to see desert animals such as oryx, meerkat, ostrich and bat-eared foxes.The park is the best place in Africa to spot black rhino, while black-faced impala and damara dik-dik are two other special species: they are only found in one other place – across the border in Angola.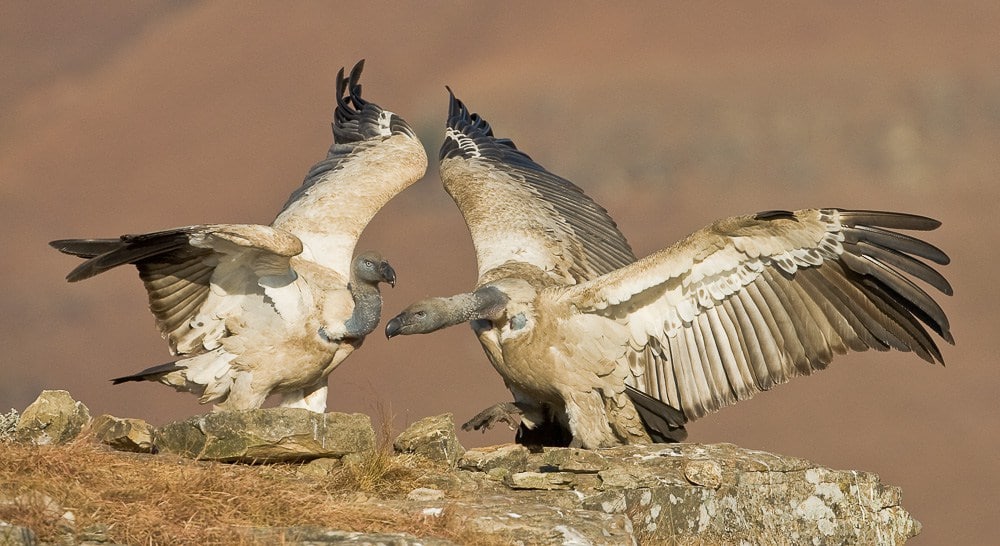 A pair of Cape Vultures, a protected species
To the south of Etosha, Waterberg Plateau Park is home to some rare species, such as sable and roan antelope as well as black and white rhino and Namibia's only breeding colony of Cape Vultures.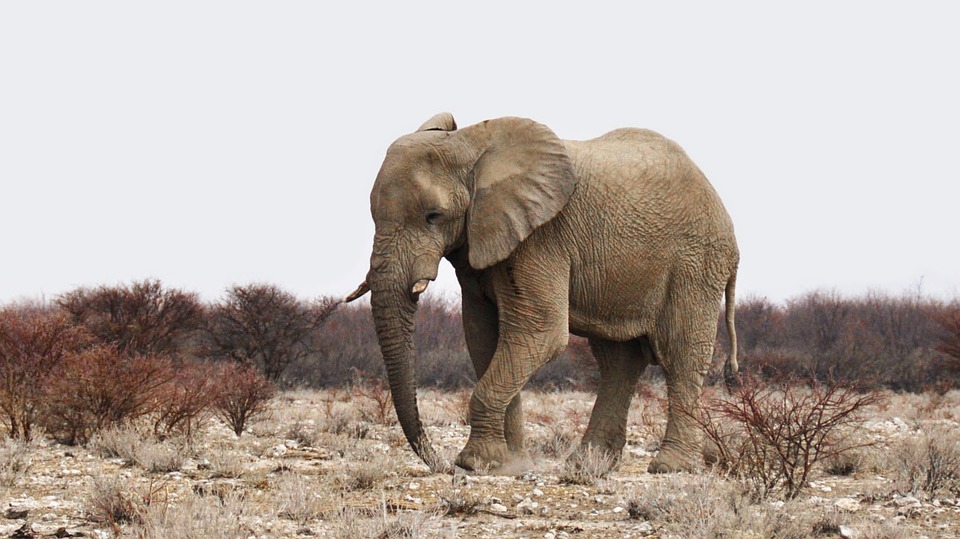 Among the rugged mountains of Damaraland, in Namibia's northwest, are free-roaming populations of desert elephant (which are incredibly rare – the only other place in the world where they are is Mali) and desert-adapted black rhino and lions. Namibia's most rewarding wildlife experiences include tracking black rhinos and elephants against spectacular desert backdrops.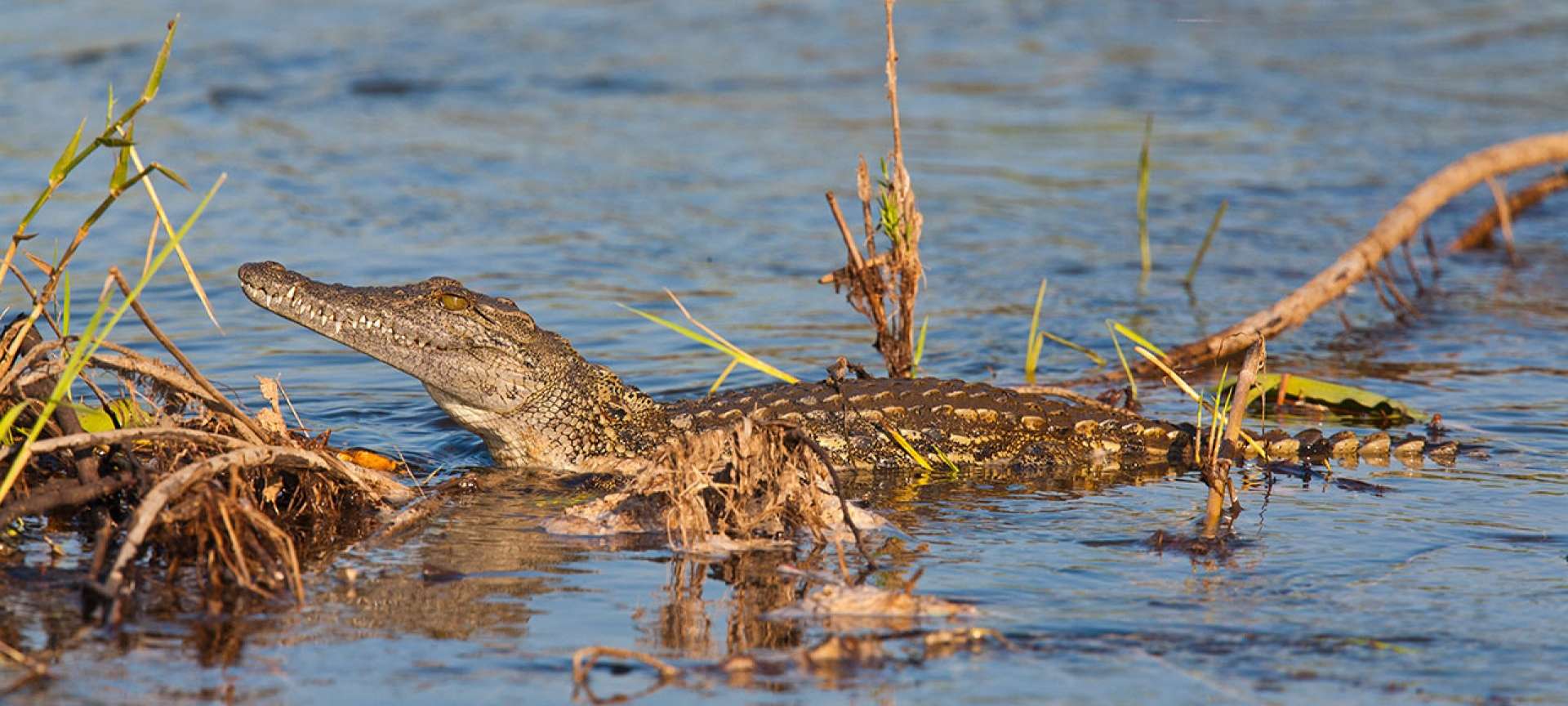 In far north-eastern Namibia, the Zambezi Region (formerly known as the Caprivi Strip) offers a different wildlife experience to the rest of the country, thanks to its heavy summer rainfall, rivers and water sources. This is where you can see hippo and crocodile and it's one of the only places in the country where buffalo occur. A highlight of the Zambezi Region is water-based wildlife viewing either from boats on from mokoro (traditional dug-out canoes).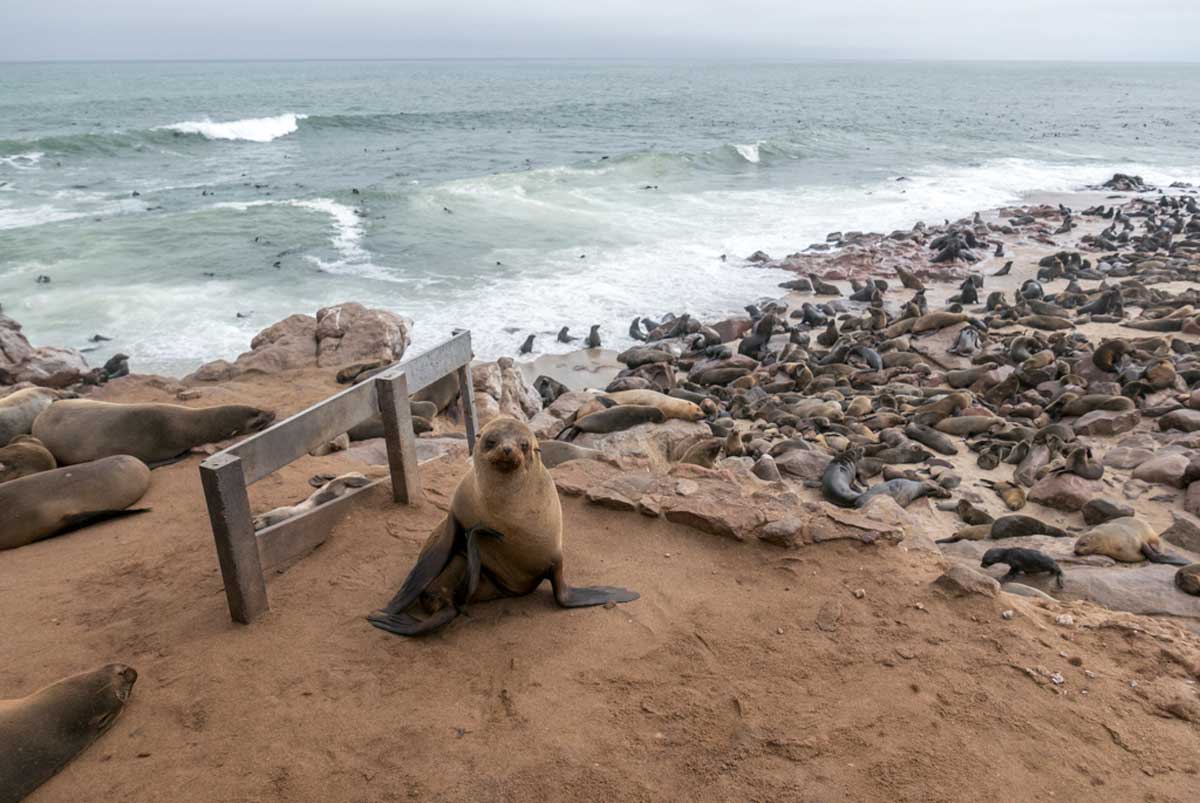 Cape fur seal colony along the Skeleton Coast
Stretching along Namibia's northern coastline, the Skeleton Coast National Park has one of the world's biggest breeding colonies of Cape fur seals at the Cape Cross Seal Reserve. There are around 100 000 seals here year-round, and if you visit the reserve in November and December you'll see their tiny pups – and perhaps a stalking jackal.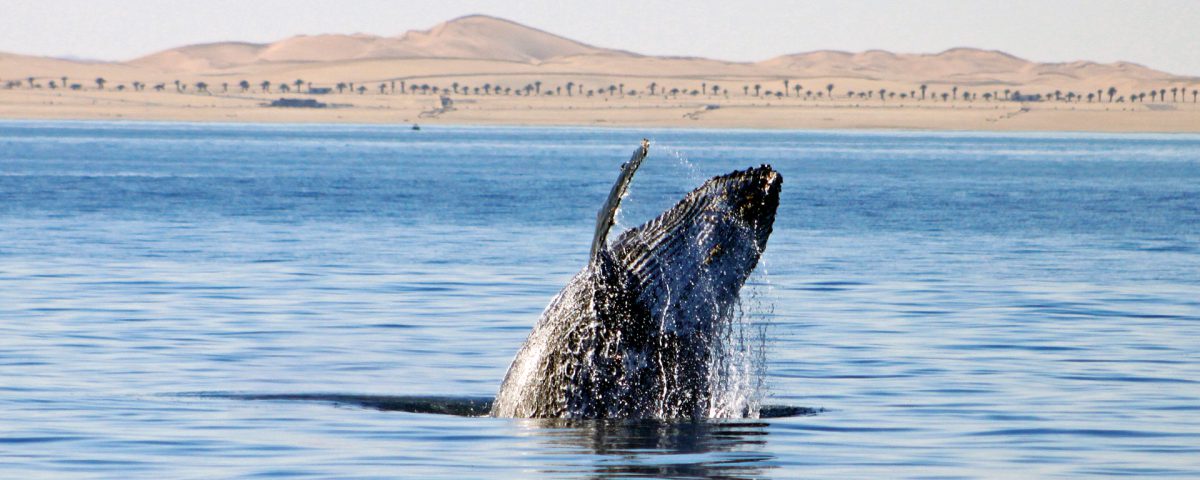 Credit: Mike Lloyd
In central Namibia, there's marine wildlife to see on boat and kayaking trips from Walvis Bay to spot seals, whales and dolphins. Central Namibia also has two places to do animal tracking: search for cheetahs and leopards at Okonjima Nature Reserve near Otjiwarongo and track rare and extremely elusive pangolins at Erindi Private Game Reserve.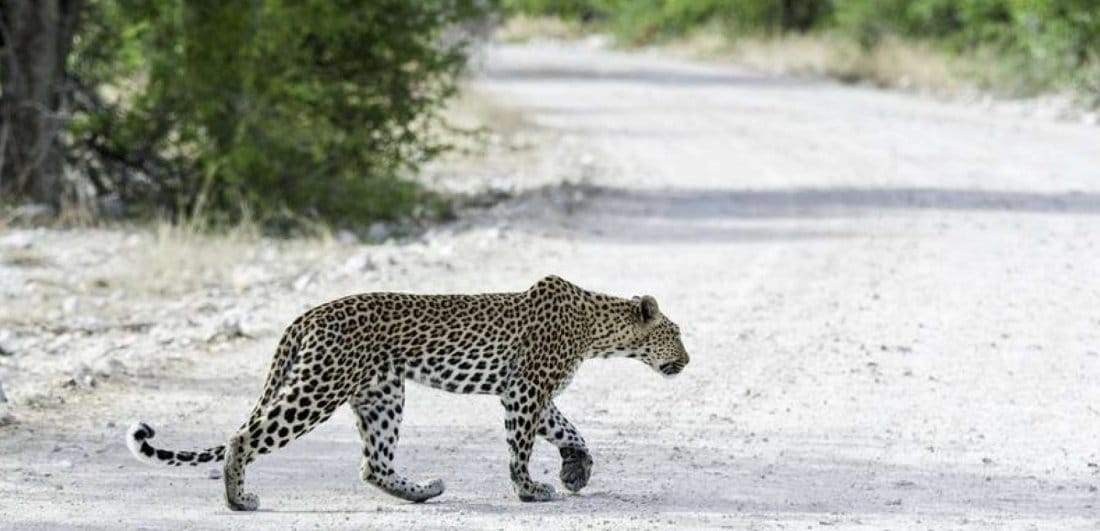 Southern Namibia isn't a prime big game region, though if you want to see the animals of the Namib Desert (oryx, springbok, kudu, zebra, giraffe, hartebeest, leopard, hyena, jackal and fox) the NamibRand Nature Reserve, a huge conservation area with spectacular scenery and a low density of visitors, is your best bet. An unusual wildlife highlight of southern Namibia is the herd of around 150 wild horses that roams freely in the desert between Aus and Lüderitz – the world's only desert-dwelling wild horses.