Etosha National Park in Namibia
One of Africa's most incredible safari destinations, the 22 000km2 (8494 square mile) wilderness of Etosha National Park is a top highlight for many travelers to Namibia.
Made up of grasslands and woodland savanna and dominated by a giant salt pan, Etosha is home to 114 species of mammals, including four of the Big Five and the world's largest concentration of black rhino.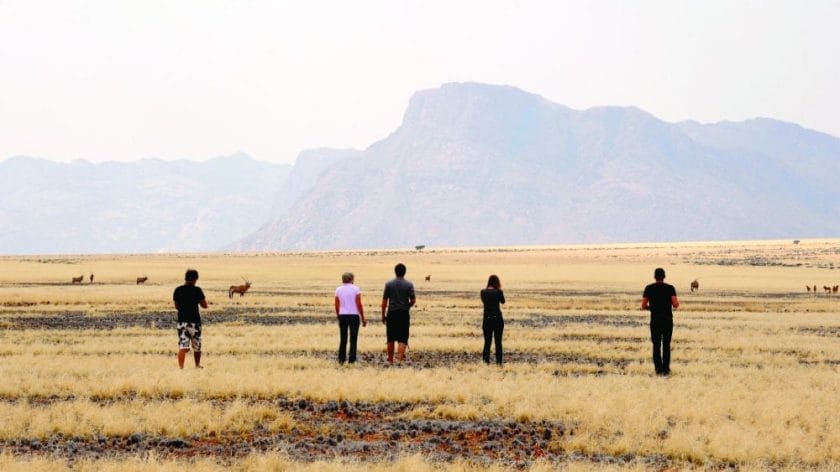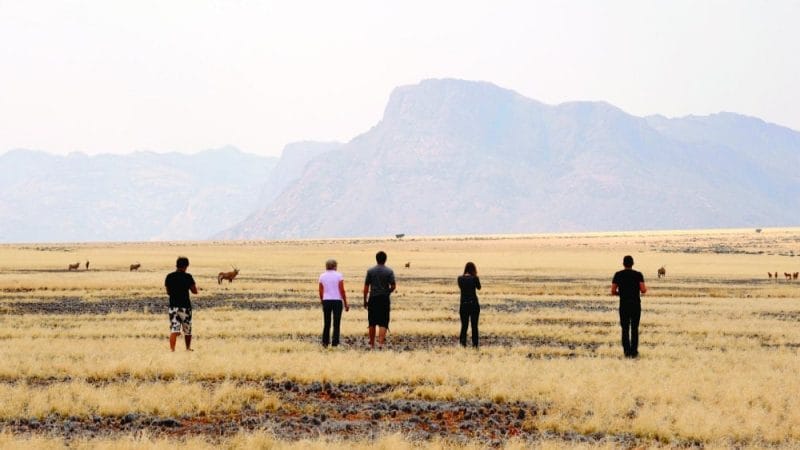 A safari in Etosha during the dry months of June to October means you'll be treated to some of the best wildlife viewing experiences on the continent. The lack of rain forces animals to congregate around the waterholes spread out in the park.
Seeing black rhinos, herds of elephants, prides of lions, zebras, giraffes, and springboks is as effortless as parking next to a waterhole and waiting for the animals to arrive.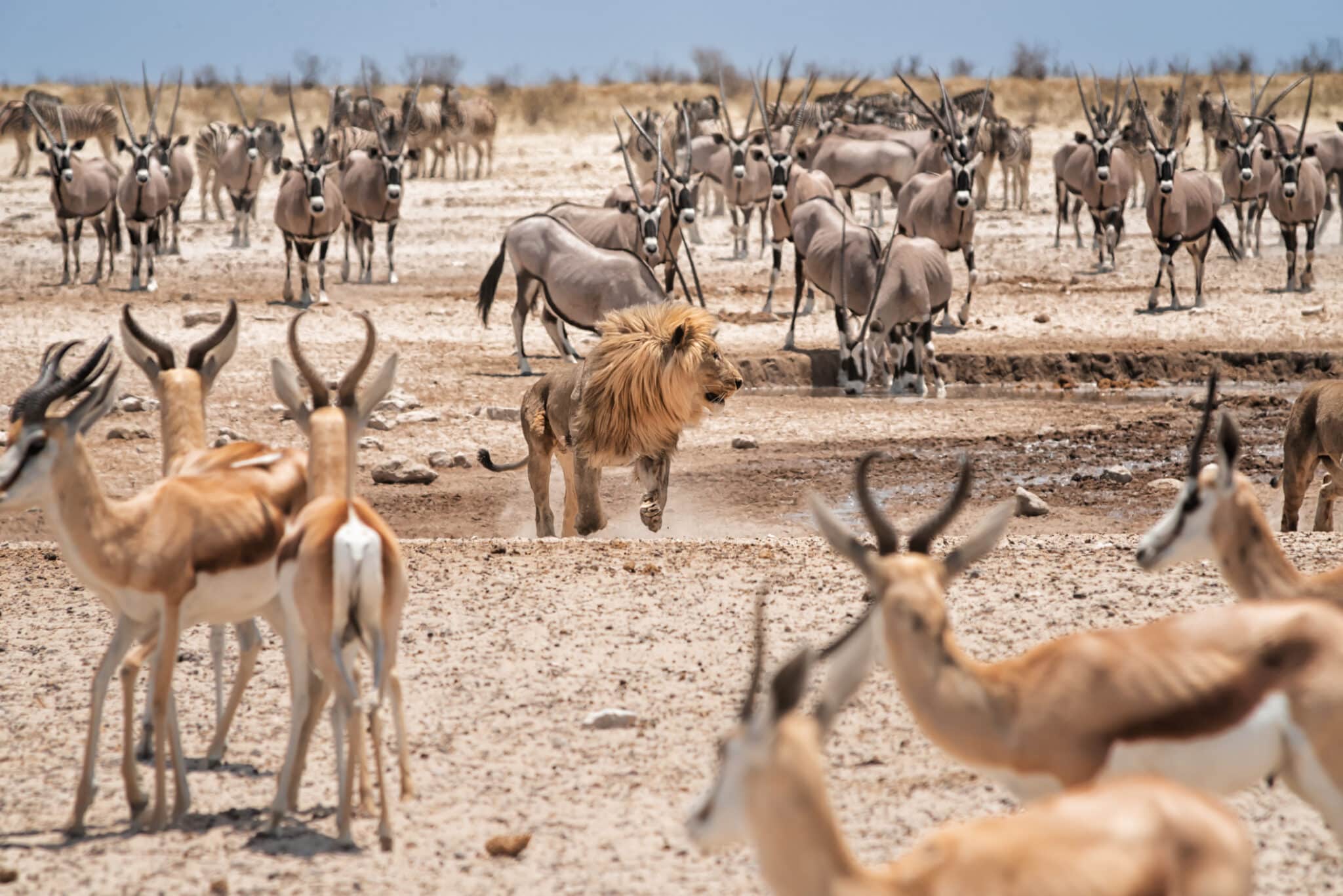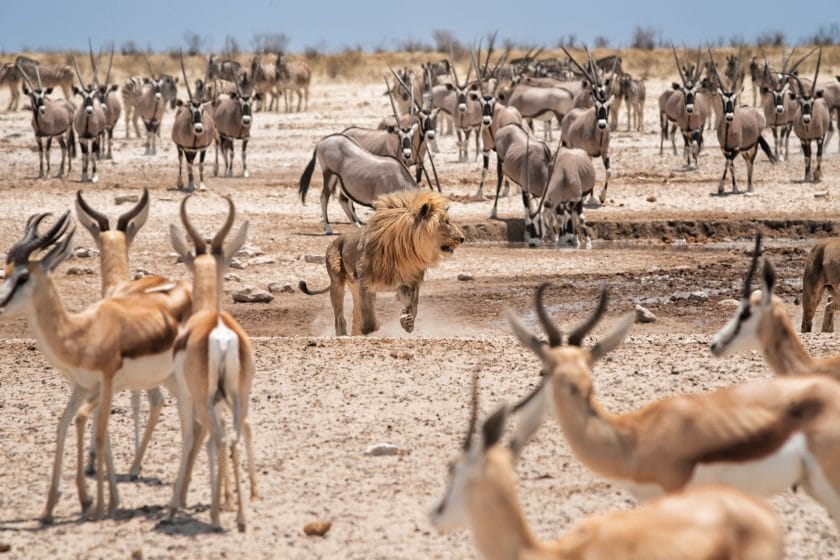 The rainy summer months have their own appeal, though. At this time of year, the vegetation is lush and green, and for tourists on birdwatching tours, there are roughly a million flamingos that use Etosha as a breeding ground and a host of migratory bird species that make the park their temporary home.
Highlights on an Etosha National Park Safari
The best experiences in Etosha are all about spotting wildlife at waterholes during the dry winter months on a Namibia safari.
A number of them are spread throughout the park near accessible roads, so all you have to do is park, kick back with a flask of coffee, and wait for the animals to arrive.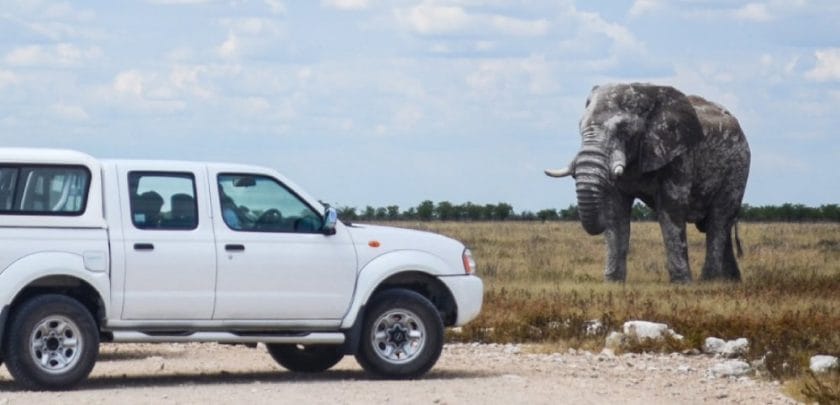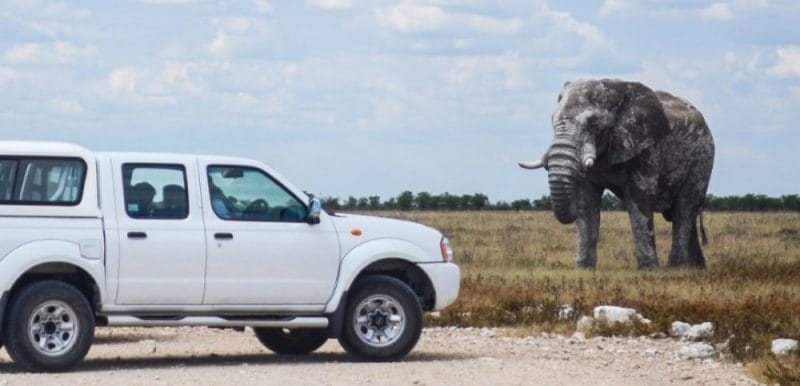 Each camp inside Etosha National Park features a waterhole where you can sit around for hours enjoying the most effortless wildlife viewing possible.
Of all the camp waterholes, Okaukuejo waterhole (at the camp of the same name) is a stand out. There's a low wall around one side of the big waterhole, so you can sit on a bench just a few meters away from a herd of elephants having a mud bath: Etosha magic at its best.
Practical Advice for an Etosha National Park Safari
Etosha National Park is a perfect choice for a self-drive Namibia holiday. The roads are easy to navigate and are in excellent condition, suitable for 2WD vehicles, although you might prefer to hire a 4WD for better visibility.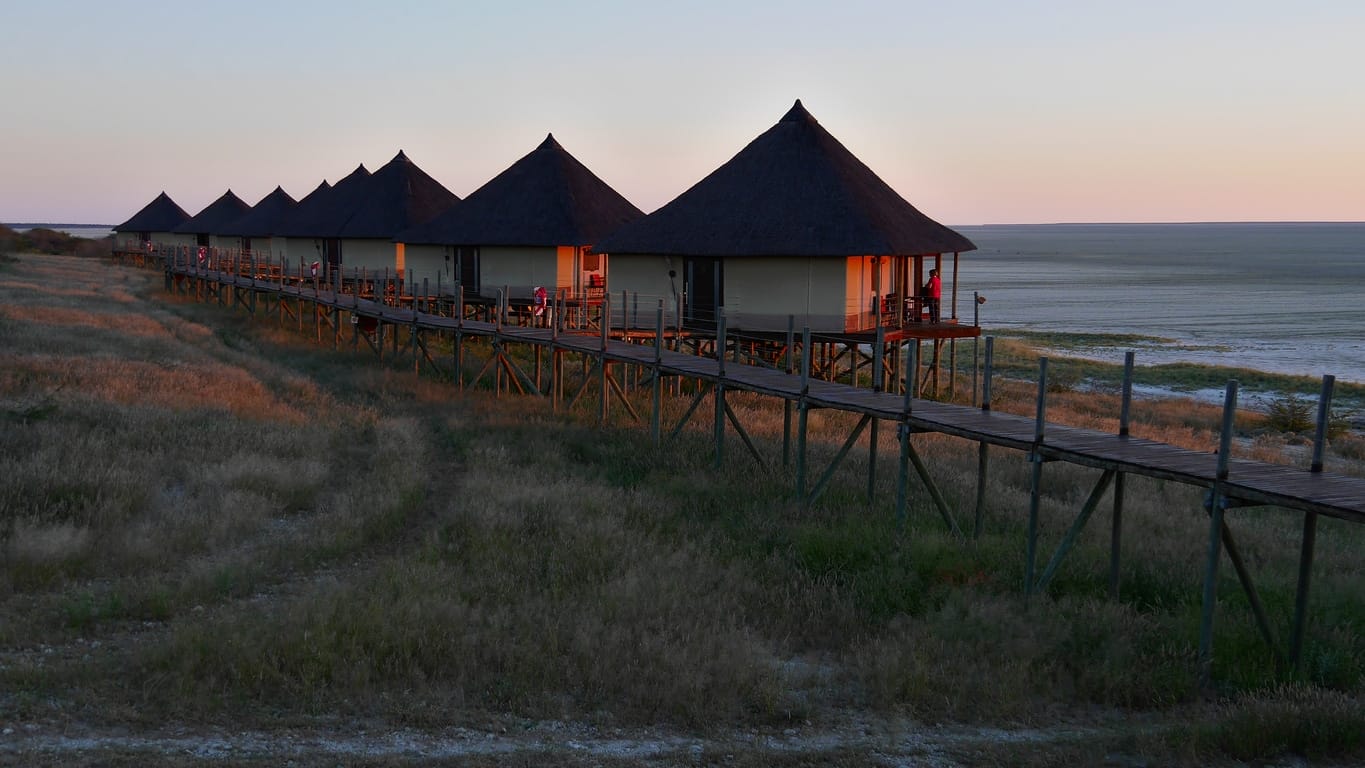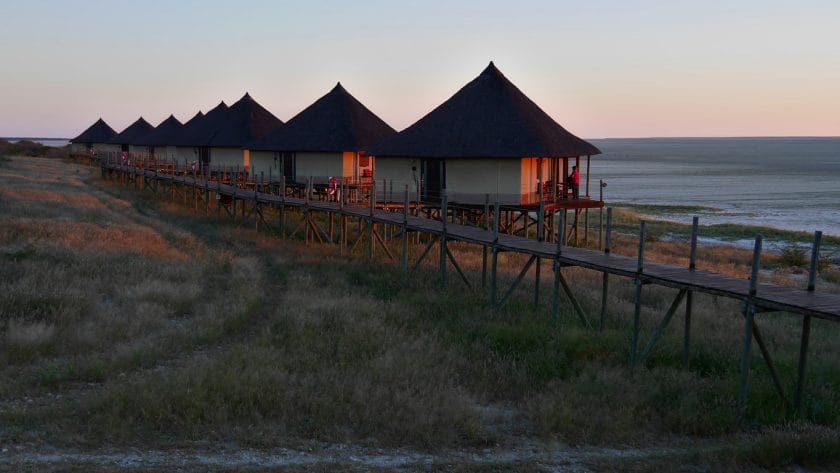 Several camps inside Etosha National park offer camping grounds, self-catering chalets, and luxury rooms, but the lodging options outside the park gates are also excellent.
Etosha National Park is best visited in the winter months, from June to September when it's much easier to spot animals than in the rainy summer months. The winter months can get very busy, so book your lodging well in advance.