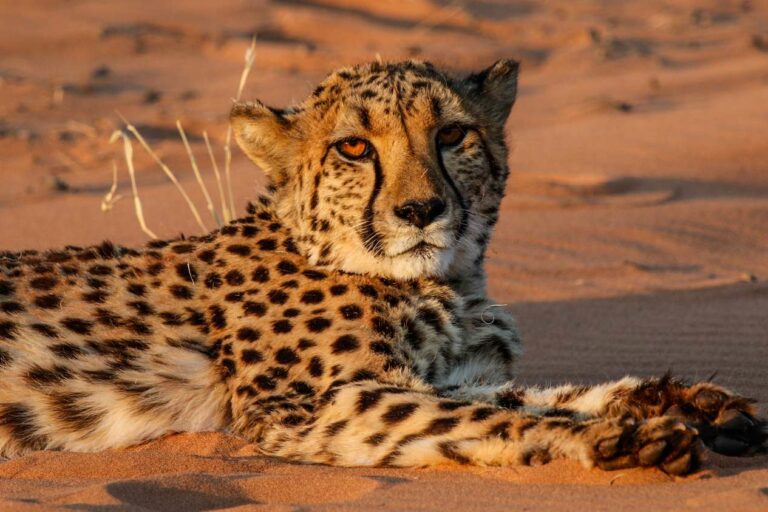 NamibRand Nature Reserve Safari
The ultimate guide to your next NamibRand Nature Reserve Safari
View 0 NamibRand Safari
View Photos
Get to Know NamibRand Nature Reserve
More than 2,000 square kilometres of privately protected desert wilderness sharing 100 kilometres of its western border with the vast and remote Namib-Naukluft National Park
Established as a non-profit private reserve in 1992, this vast tract of arid wilderness forms part of the fragile Namib ecosystem. Notable for its haunting desert scenery and overwhelming sense of space, NamibRand – like its neighbour Namib-Naukluft National Park – is not a conventional safari destination in the mould of, say, the Serengeti or Kruger. Nevertheless, it does support a varied selection of dry-country wildlife, most conspicuously around 12,000 springbok and 3,000 oryx, and smaller numbers of the near-endemic Hartmann's mountain zebra.
Travel with Peace of Mind
Plan your safari with confidence. Refundable deposits and flexible rebooking terms standard on your African safari.
Refundable
Rebookable
Flexible
Authentic
---
Why travel with us?
Recent reviews from travellers who planned and booked their Africa trips with Discover Africa Safaris
June to October is the best time to visit Namibia - wildlife viewing in the dry season is the best in all national parks, especially in Etosha National Park. The newborn animals are also born in summer.
Show More FAQs
---
© Copyright Discover Africa Group