NamibRand Nature Reserve safaris, tours & holiday packages
Southern Africa's largest private reserve
Custom NamibRand Nature Reserve
Describe your dream trip
We'll source the best value
Book when you're ready
More than 2,000 square kilometres of privately protected desert wilderness sharing 100 kilometres of its western border with the vast and remote Namib-Naukluft National Park
Established as a non-profit private reserve in 1992, this vast tract of arid wilderness forms part of the fragile Namib ecosystem. Notable for its haunting desert scenery and overwhelming sense of space, NamibRand – like its neighbour Namib-Naukluft National Park – is not a conventional safari destination in the mould of, say, the Serengeti or Kruger. Nevertheless, it does support a varied selection of dry-country wildlife, most conspicuously around 12,000 springbok and 3,000 oryx, and smaller numbers of the near-endemic Hartmann's mountain zebra.
Philip Briggs says
"If you like wild, wide open spaces, it doesn't get much wilder or more open than NamibRand. For me, though, the highlight of the region is the tall, rippled peach dunes around Sossusvlei and Dead Vlei – these are arguably the top sight anywhere in Namibia, so make sure your itinerary includes a day trip there.  "
More on NamibRand Nature Reserve holidays
Four distinct habitats are protected within the reserve, namely sand dunes, rocky mountains, gravel plains, and mixed sand-gravel savanna. Plains wildlife also includes greater kudu, giraffes and red hartebeest, while the craggy slopes are home to Chacma baboon and the nimble klipspringer. Predators include leopard, brown hyena, aardwolf, bat-eared fox and Cape fox. A checklist of 150 bird species includes endemics such as dune lark and Rüppell's bustard. NamibRand is truly spectacular at night, boasting a sparklingly clear night sky (indeed, it was recently proclaimed Africa's first International Dark Sky Reserve) set to an aural backdrop of barking geckos and eerie jackal calls. Six concessionaires operate within NamibRand, but it retains an aura of exclusivity thanks to the strictly observed rule of fewer than one guest bed per 10 square kilometres. In addition to game drives and guided hikes within NamibRand, activities include hot-air balloon rides and not-to-be-missed day trips to the dunes around Sossusvlei in the neighbouring national park.
NamibRand Nature Reserve Map
NamibRand Nature Reserve's location on Google Maps

Frequently Asked Questions about NamibRand Nature Reserve
What vaccinations should I get?
This is all dependant on the countries that you will be visitng and due to the status of certain vaccinations changing at times, please consult our experts before getting vaccines. go there.
Is it okay to drink the water?
In some parts of Southern Africa it is safe to drink the tap water, however it is highly recommended to stick to bottled water (mostly supplied) during your trip as even drinkable African water is completely different in taste and… go there.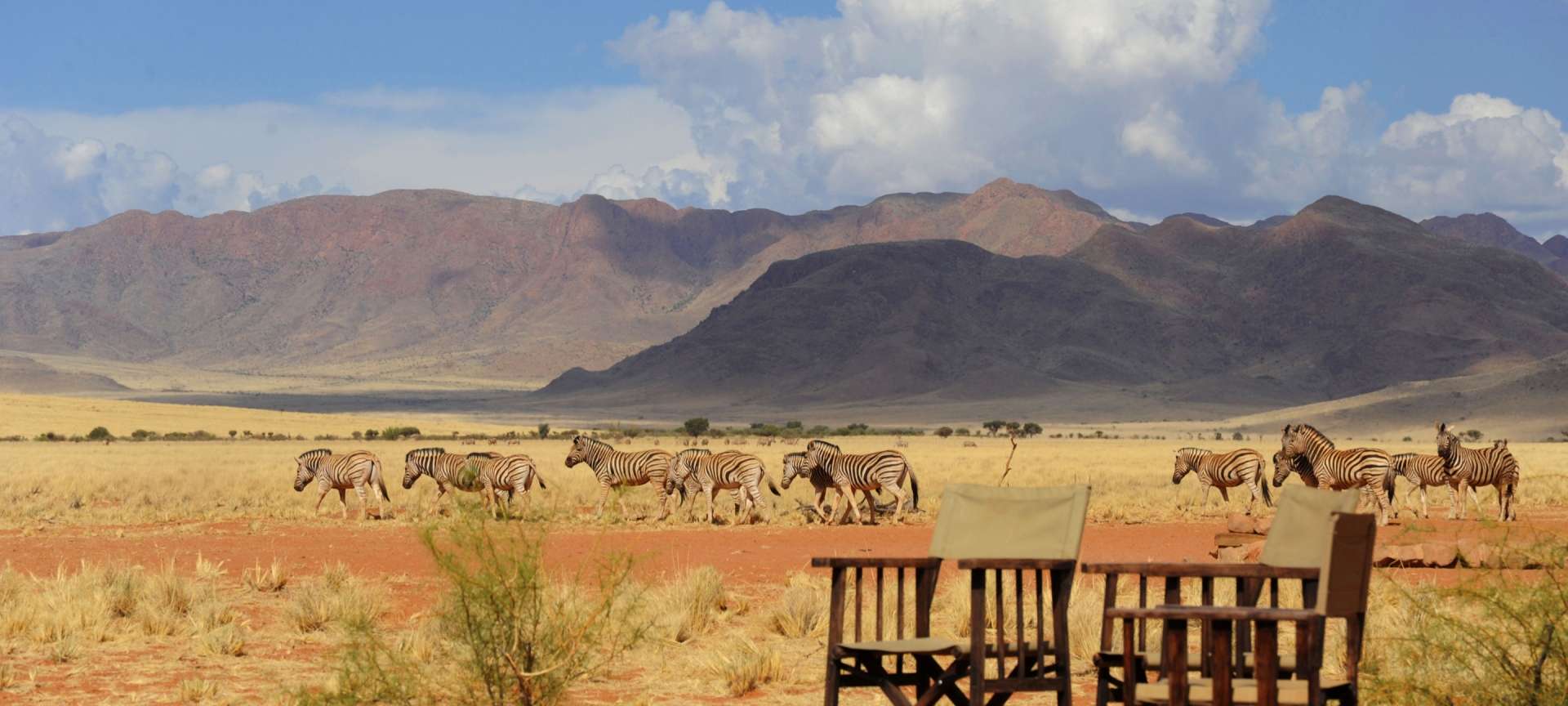 Reviews on our NamibRand Nature Reserve safaris
Since the beginning, agents and staff of Discover Africa already work in a professional way for me to plan the trip. Their quick responses to my questions help us a lot before departing from our place to the Africa continent. When we were…
YT
from Hong Kong
This was my first safari. I didn't expect to be so pampered. Everything was first class. We had everything provided for us before even asking. We had a dedicated team at our service. Megan was on call whenever we needed something and she…
Saada
from Nigeria
Tanya was an absolute delight to deal with. From the first phone call she was extremely polite, professional and very eager to facilitate my requests regarding our safari. Our 3 nights at the V & A Hotel were fabulous and Motswari Game…
Debbie
from Australia
Perfectly tailor-made tours that take all your wishes and requests into consideration. All my expectations were beyond fulfilled.
Henrik Wetterstrand
from Sweden
Living afar and trusting in an organisation with whom you have no previous knowledge can lead to feeling of mistrust and wondering whether what we have paid for actually exists. A little more proactive communication would have eased those…
Tony Russell
I just wanted to thank Discover Africa and Karl Svendsen - the safari was great - we saw many more animals than expected including cheetah, leopard, many lions and even a three-day old elephant calf. Additionally, we had our own hippo…
Margaret Dean