Gauteng, Kruger and the North
South Africa's major safari destinations are mostly clustered in the country's northern interior. Foremost among these is the iconic Kruger National Park and bordering private reserves, which collectively protect a vast tract of low-lying bushveld that offers some of the finest Big Five viewing anywhere on the continent.
Also very popular, particularly for those who want to avoid the slim risk of malaria associated with the Kruger, are the more westerly Madikwe and Pilanesberg Game Reserves, both of which harbor all the Big Five along with other safari favorites such as giraffe and warthog in the malaria-free North-West Province.
(P.S. If you're looking for Gauteng Accommodation Specials, we've got some great travel deals for you.)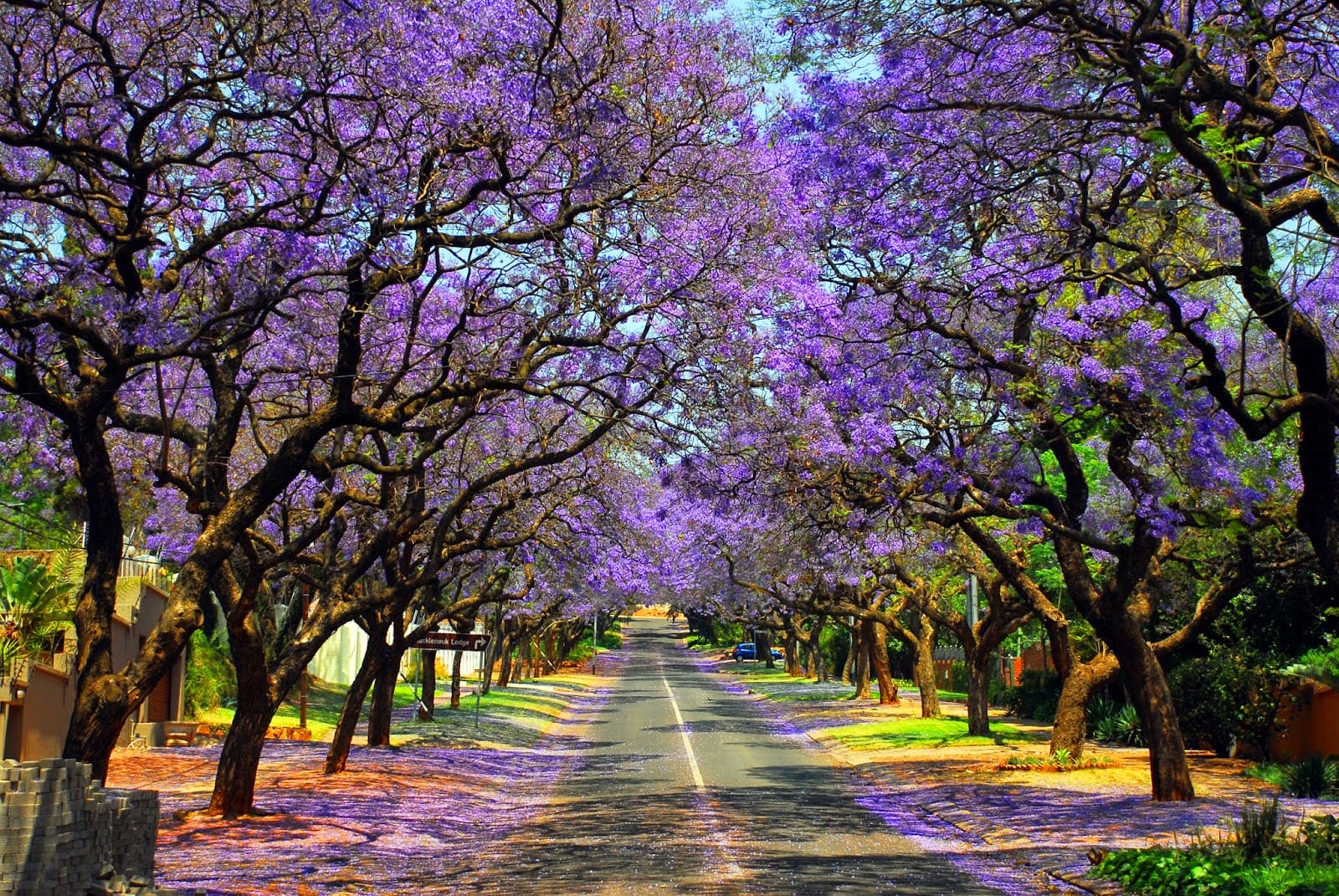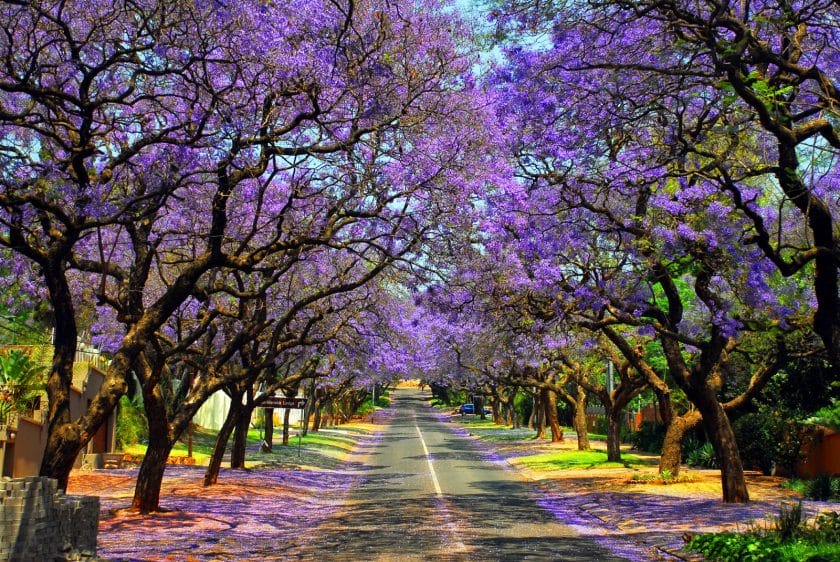 The main air gateway to these fine reserves is built-up Gauteng, a province that accounts for less than 1.5% of South Africa's surface area but supports a full 20% of the national population and generates an astonishing 10% of the entire African GDP. Bustling, chaotic, and unapologetically commerce-driven, Gauteng – a Sesotho name meaning 'Place of Gold' – exists purely because of the immense mineral wealth beneath its soil.
It's home to four of South Africa's ten most populous cities, including the national capital, Pretoria, and the megapolis of Johannesburg.
Although its attractions may not be as immediate as those of Cape Town or Durban, the province does offer plenty of worthwhile sightseeing on your South African holiday, from the UNESCO World Heritage Site of the Cradle of Humankind (one of the world's most significant paleoanthropological sites) to the first history-making former 'township' of Soweto.
Highlights of Gauteng, Kruger And The North
Kruger National Park
Quite simply one of the world's largest and most rewarding safari destinations, the iconic Kruger National Park supports 147 mammal and 517 bird species, including substantial populations of all the Big Five.
Included on the most organized tours through South Africa, it is also an unusually straightforward goal for DIY safari enthusiasts.
Sabi Sands Game Reserve
The best known of the private reserves sharing an open border with Kruger, Sabi Sands Game Reserve is home to several bar-setting game lodges and camps offering all-inclusive Big Five safaris to an exclusive clientele.
Expertly guided game drives in open-top 4×4 vehicles provide some of the world's most intimate leopard viewing.
Panorama Route
The sheer escarpment that divides the sweltering Lowveld of Kruger from the breezy highlands around Graskop can be explored on a Panorama Route holiday. This loosely-defined road circuit offers access to several beautiful waterfalls and viewpoints.
Highlights include the restored goldrush village of Pilgrim's Rest and the spectacular 1.4km (4593ft) deep Blyde River Canyon.
Madikwe Game Reserve
South Africa's premier malaria-free safari destination, Madikwe Game Reserve, offers excellent Big Five viewing, with lion, elephant, and rhino particularly conspicuous.
It functions much like the private reserves bordering Kruger, with an emphasis on guided game drives in open-top 4x4s, and is serviced by a couple of dozen small and exclusive all-inclusive bush lodges.
Pilanesberg Game Reserve and Sun City
Only two hours' drive north of Gauteng, the Pilanesberg Game Reserve and adjacent Sun City pits another fine malaria-free safari venue against the altogether more hedonistic pleasures of a Sun City holiday, a massive casino complex that sports two superb golf courses and plenty of child-friendly activities.
Johannesburg
Founded above the world's richest gold deposits in 1886, Johannesburg is South Africa's largest city and main economic hub. The dynamic social fulcrum of the country's most culturally integrated and forward-looking province, it's also renowned throughout Africa as a shoppers' paradise.


Travelers from further afield won't regret making an effort to explore the Apartheid Museum and the wide selection of photographs, old newsreels, and other imaginative displays documenting the rise and fall of the system of institutionalized racism for which it is named.
Soweto
The 'township' of Soweto – rather prosaically, an acronym of South West Townships – was the setting of many pivotal events during the anti-apartheid struggle.
Guided tours lead past such landmarks as the poignant Hector Pieterson Memorial, whose 13-year-old namesake was felled by the wave of police fire that initiated the Soweto Rising on 16 July 1976, as well as the Calabash-shaped FNB Stadium, which hosted the 2010 FIFA World Cup final between Spain and the Netherlands.
Tours on your Soweto holiday usually include a lunch break at one of its so-called shebeens – now legitimized hole-in-the-wall bars that thrived illegally under apartheid.
Cradle of Humankind
Inscribed as a UNESCO World Heritage Site in 1999, the paleontological treasure trove dubbed the Cradle of Humankind protects an ancient Karstic landscape whose wealth of fossils forms a unique record of the last 3-4 million years of human evolution.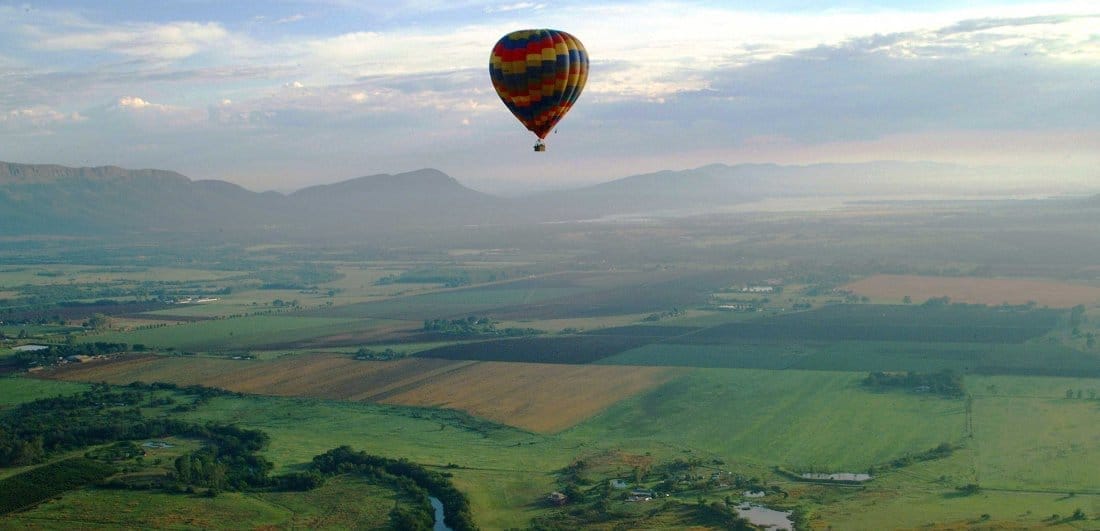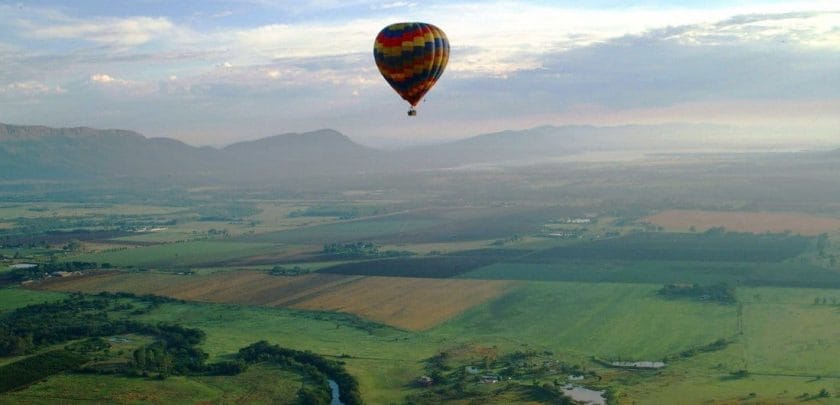 Its centerpiece is the Maropeng Visitors Center, an award-winning and unusually child-friendly holiday installation. Self-guided tours start with an exciting boat ride through a subterranean waterway that takes you backward in time, reproducing the volatile seismic conditions that shaped our planet's geology.
The nearby Sterkfontein Caves are where, in 1936, Dr. Robert Broom discovered the first fossil confirming Darwin's theory that humans evolved in Africa.
Pretoria
Established in 1855, Pretoria – now part of Tshwane Metropolitan Municipality – has long served as the administrative capital of South Africa. The avenues of the stately city center are lined by Jacaranda trees that bloom purple in October and century-old buildings.
Foremost among the latter, the sandstone Union Buildings, designed by Sir Herbert Baker in 1913, is where Nelson Mandela's presidential inauguration was held in 1994.
Standing sentinel on the city's southern outskirts, the hilltop Voortrekker Monument is an immense granite monolith built in the 1940s to commemorate the Afrikaner pioneers who trekked from the Cape to what is now Gauteng a century earlier.
Mapungubwe National Park
Set on stark baobab-studded granitic hills running down to the south bank of the Limpopo, Mapungubwe National Park is the site of a medieval trading city that supported some 5,000 people in its 13th-century peak as a supplier of gold, copper and ivory to the Swahili Coast of East Africa.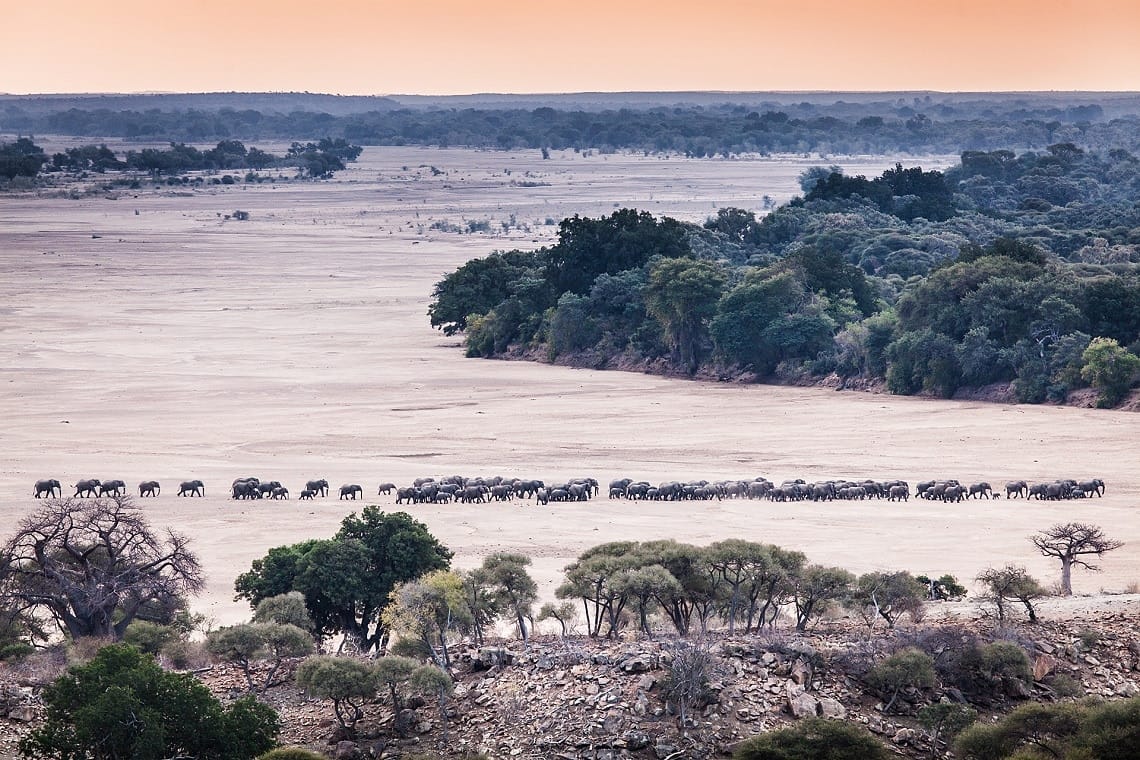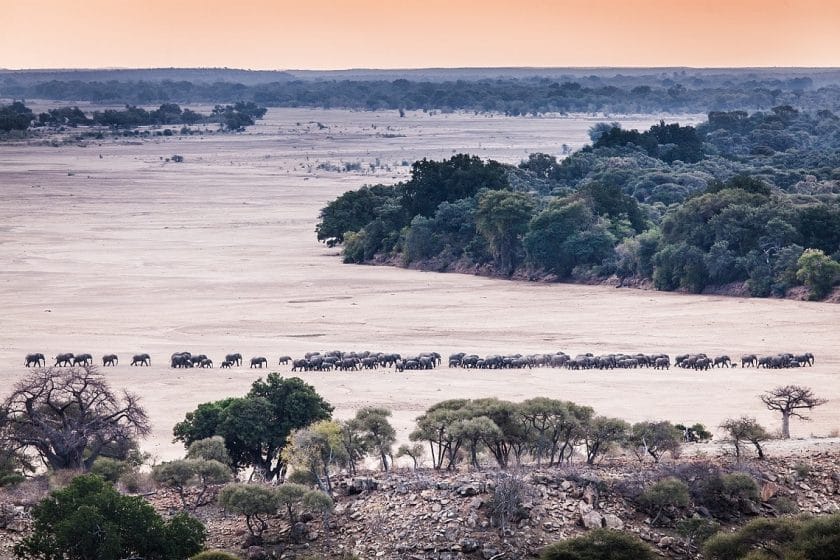 Guided safaris of the archaeological site, a UNESCO World Heritage Site, run every morning and an award-winning museum displays artifacts unearthed there. Elephants, kudu, and klipspringer are regularly seen, and lions and leopards are also present.
Practical Information for Gauteng, Kruger, And The North
The terminus of most international flights to South Africa, OR Tambo International Airport, lies on the eastern outskirts of Johannesburg, about one hour's drive from Pretoria and two hours from Pilanesberg and Sun City. OR Tambo is also the most important hub for domestic flights, with several connections to Cape Town, George, Port Elizabeth, East London, Durban, and Kruger-Mpumalanga International Airport (for Kruger and the private reserves), as well as thrice-weekly flights to Pilanesberg.
Self-drive is straightforward throughout, and most major rental companies are represented at OR Tambo (and, for that matter, at Kruger-Mpumalanga International Airport), and there are also plenty of shuttles and taxis for those not being met by an operator or hotel shuttle.
Literally hundreds of city hotels serve Johannesburg and Pretoria. There are also rustic out-of-town lodges, B&Bs, and backpacker hostels. You can find a fair range of similar accommodations in most other towns in the region. In game reserves, the choice tends to split between all-inclusive upmarket lodges (Madikwe and Sabi Sands) and simple but well-priced rest camps (Kruger, Mapungubwe, and Pilanesberg).