An Active Holiday in South Africa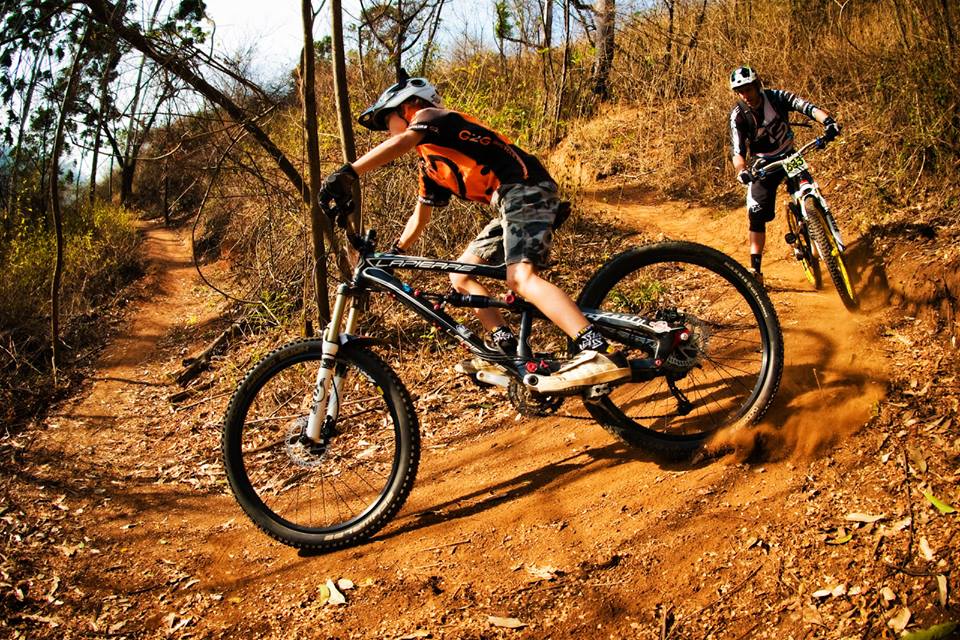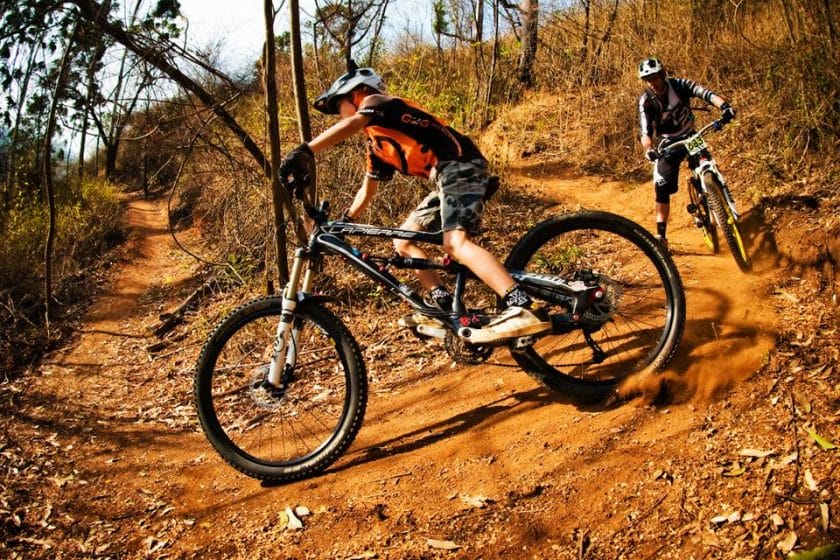 Trail biking in South Africa
With its fine year-round climate and varied landscapes, South Africa is custom-made for a holiday for active travelers. Indeed, there are a few parts of the country where a good selection of fun activities can be integrated into a regular holiday.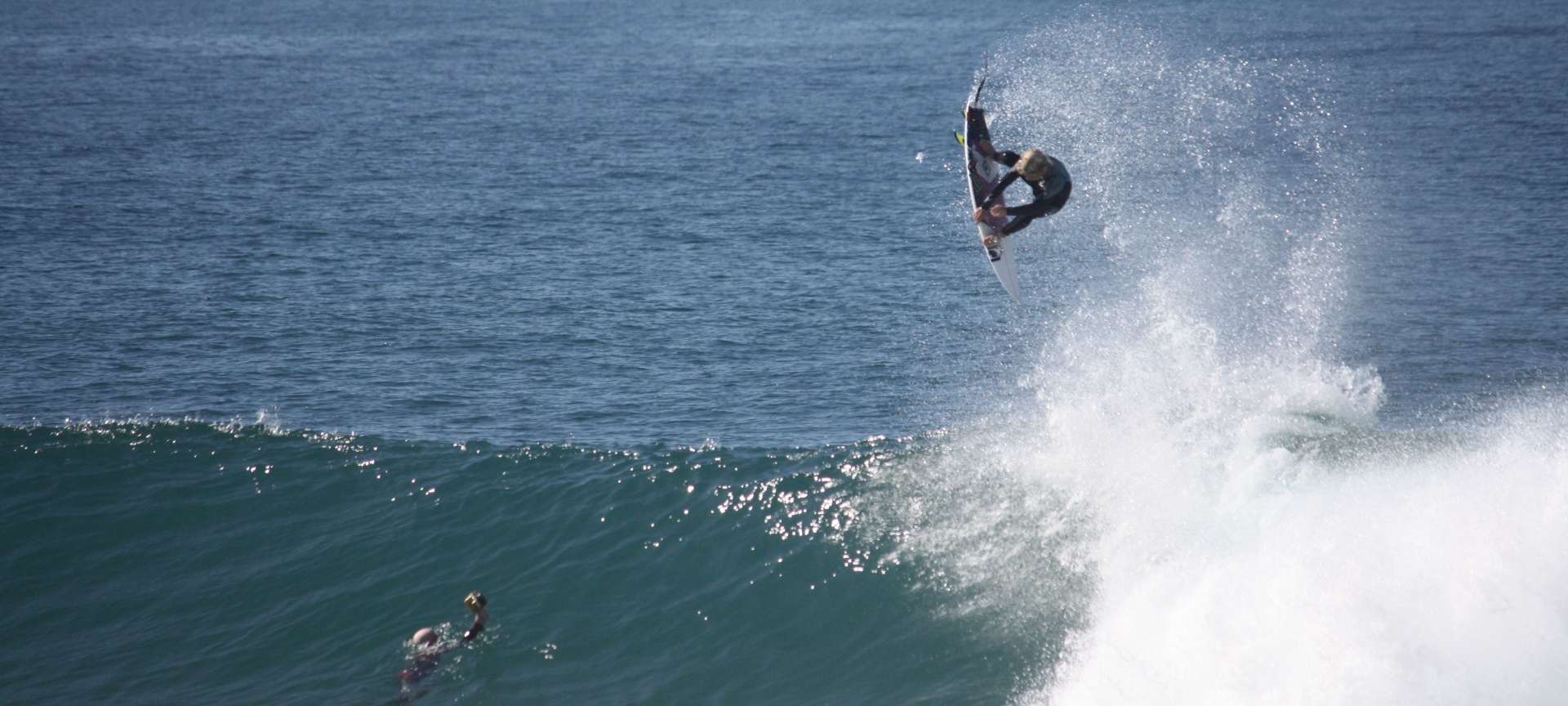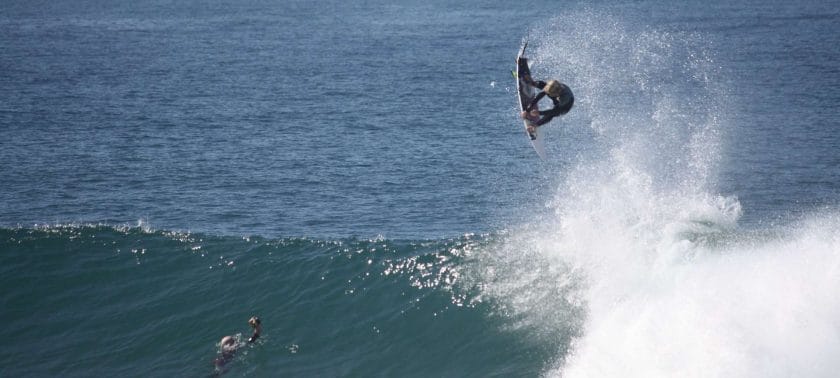 Surfing in Ballito Bay
A lovely area for active travelers is the Garden Route, where low-key physical activities range from canoeing along the Touws River and several excellent mountain biking routes to any number of coastal and montane day walks ranging from 5km (3mi) to 20km (12mi) in duration.
None finer, perhaps, is the cliff-top trail through Robberg Nature Reserve.
The Garden Route is also an excellent area for swimming, surfing, sea-kayaking, and other marine activities, perfect for an active holiday.
Cape Town and its environs offer a similar array of activities to the Garden Route. These range from cliff walks in the whale-watching capital of Hermanus or on the stunning Cape of Good Hope to a steep but scenic day hike from the City Bowl to the summit of Table Mountain.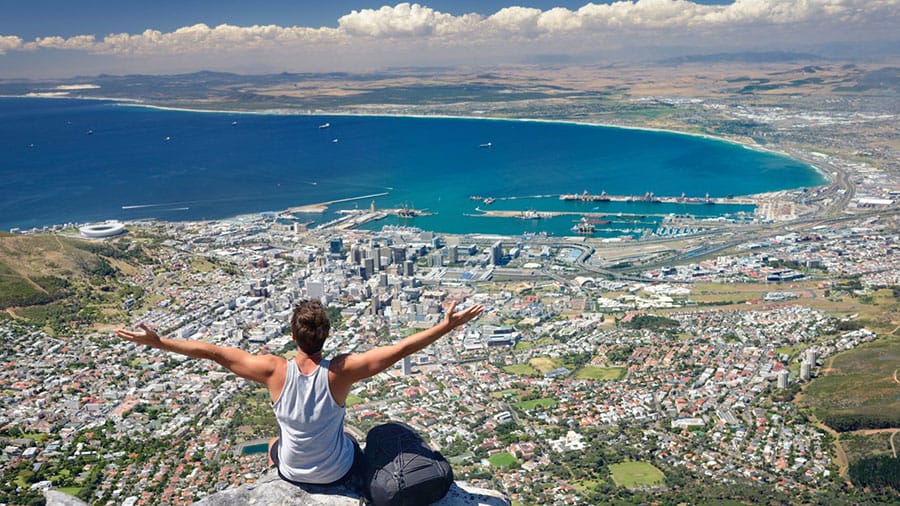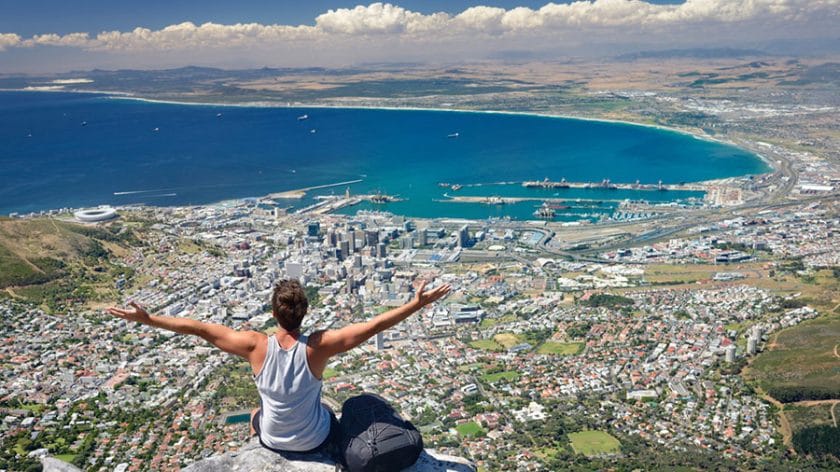 Hiking up Table Mountain
Another popular walking destination is the uKhahlamba-Drakensberg. Casual ramblers can easily explore the foothills of this stunning range, but the upper slopes are unpredictable in terms of weather. They are recommended only to experienced and adequately equipped hikers.
Generally speaking, game viewing is a relatively inactive pursuit since most reserves understandably forbid unguided walking.
Overnight guided wilderness trails are available in the Kruger National Park and Hluhluwe-Imfolozi, but these must usually be booked well in advance.
Most private reserves will also offer guided walks as an alternative to game drives, but these tend to focus on birds, insects, and other small wildlife rather than seeking out the Big Five.
Unguided nature trails are typically free and up to 10km (6,2mi) in duration. They can be found in many minor reserves that lack dangerous wildlife.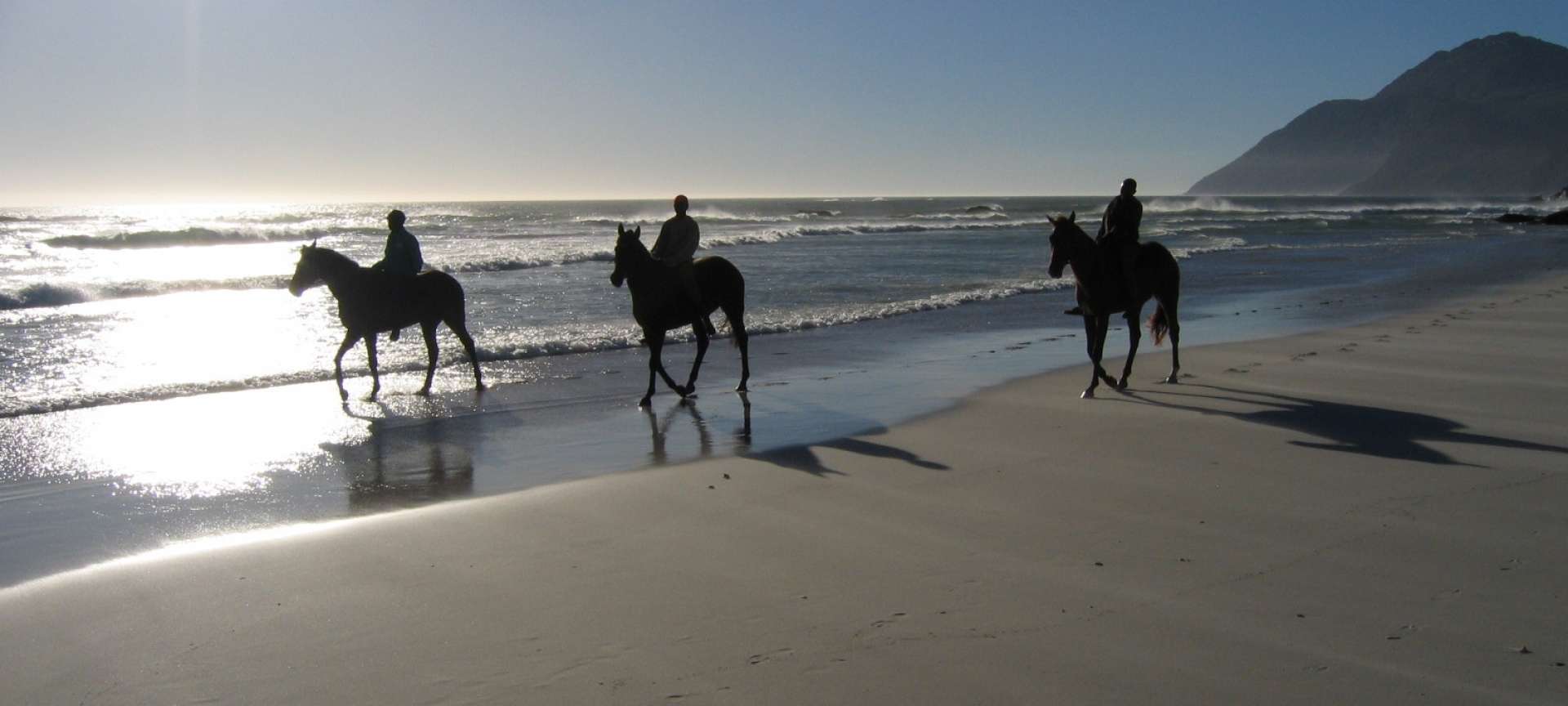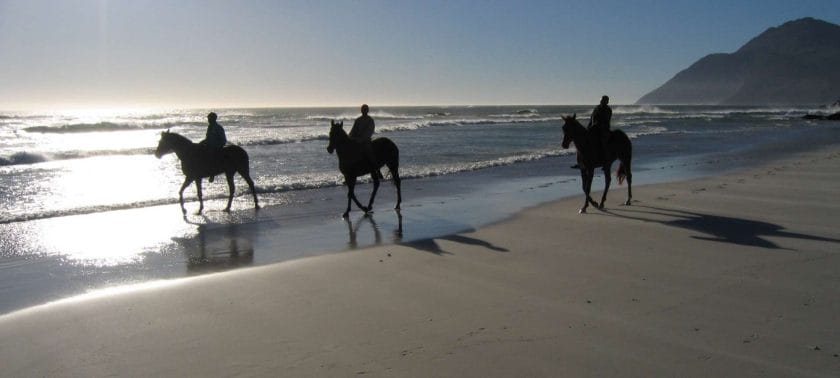 Horseback riding on Noordhoek beach, Cape Town
South Africa has a strong culture of recreational running and cycling. Mountain bikes can easily be hired at most destinations with good cycling possibilities, and you can ask local running clubs about park runs, time trials, and other good local routes.
Bring suitable footwear and a few pairs of thick socks if you plan on walking a lot. A walking stick can be useful in hilly areas or on trails with loose rocks underfoot. Binoculars will greatly enhance bird and other wildlife sightings on the trail on your walking safari.