Walking Safari in Zambia
For a more active holiday, try a walking safari in Zambia. Zambia is arguably the best country in Africa for guided game walks and is widely recognized for its enthusiastic and highly knowledgeable field guides.
Now widespread throughout southern Africa's major parks, the concept was first introduced in the Luangwa Valley, which remains the county's top walking safari destination.
Luangwa's walking safaris are small-scale and extremely popular. So popular, in fact, that some trails book out far in advance. You'll need to start planning up to two years ahead if you want to experience the best trails in peak season.
Walking safaris come in various forms, the most strenuous being multi-day mobile safaris, where you'll hike from temporary camp to temporary camp, covering eight to 12km each day. The pace is generally slow and steady, with plenty of breaks to appreciate the surroundings.
It's far more active than sitting in a vehicle, but the idea is to take things slowly and really get closer to nature. Zambia's safari guides will turn every tiny detail into a captivating story – from the barest hint of an animal's paw print to the tiny flowers and insects buzzing by.
Encountering predators on foot is extremely rare, but there's a huge thrill just knowing they're around. There's always some danger with being out in such wild country on foot, but with such experienced guides, the risks are very low.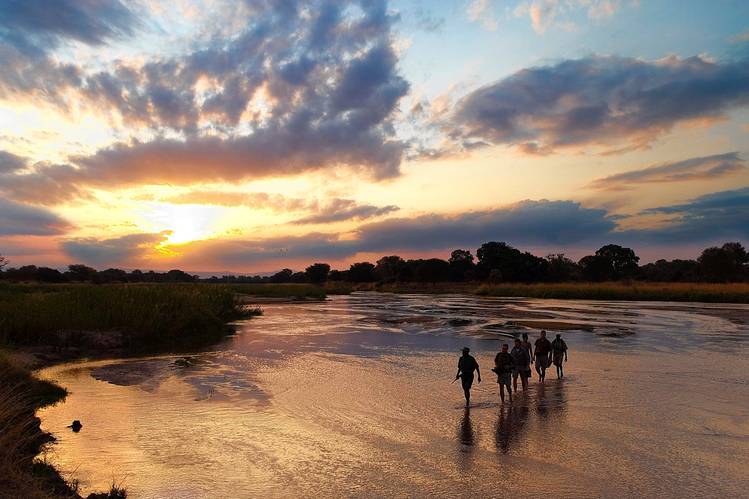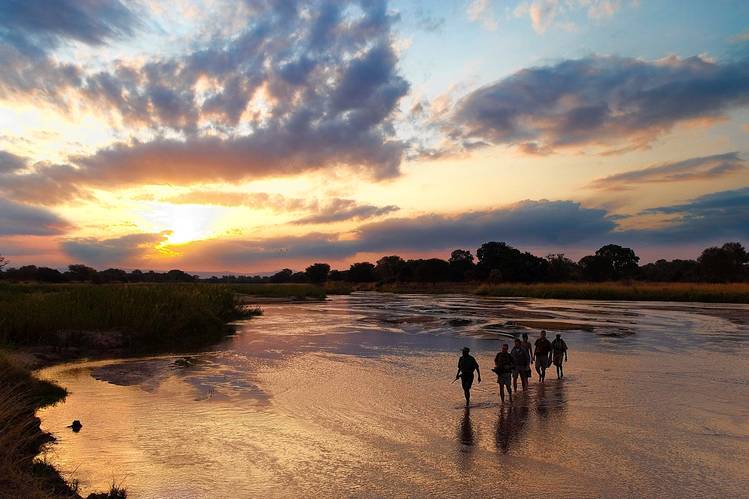 North and South Luangwa, the Lower Zambezi, and Kafue National Parks offer excellent walking safaris, and June to September is the best time to go. October is prime game-viewing season, but it can be too hot for comfortable walking, except perhaps in the very early morning.
If you like the idea of a walking safari, but not a multi-day hike, then shorter day and half-day excursions are also available (in fact, they're the norm). These are often the highlight of any safari in Zambia – definitely not to be missed if the opportunity arises!
Consider a guided canoe safari on the lower Zambezi River for an even wilder active holiday. Again, half and full-day options are available from most camps in the region, or you can paddle the entire length of the Lower Zambezi National Park, finishing up on the Mozambique border.
As with the multi-day walking safaris, these canoe safaris are not meant to be overly strenuous. If a headwind kicks up, it can be heavy going, but the route is always run downstream and not intended to be a workout.
Again, there are risks involved, this time mostly from grumpy hippos. It's one for the more adventurous as you'll be carrying your gear and camping wild along the riverbank each night. This is one of Africa's wildest stretches of river, and big game sightings are virtually guaranteed.