January is the height of Zambia's summer rainy season and most guide books will tell you it's the worst time to visit. By January, heavy downpours have turned Zambia's dirt and gravel roads to an impassable mush, rivers break their banks, and many camps and lodges close completely, only reopening once the waters have subsided. Daytime temperatures average about 30°C, with nights around 20°C across most of the country.
Conditions on the ground are tough, especially if you're driving, but not all safaris are confined to roads. Some operators in South Luangwa National Park offer fantastic boat safaris from late January to April, when the Luangwa River is high enough to explore into its flooded woodland groves. These exclusive, fly-in safaris are a fantastic way to experience Zambia's 'emerald season' and South Luangwa also has a reasonable network of all-weather roads so some game driving is still possible. When the rain does fall, it tends to be brief and heavy and is more spectacular than disruptive. The dramatic skies and clear air make for excellent photographs and specialist photographic safaris are also available.
Although the rainy season is generally less productive for wildlife, that's not to say you won't see any. Most mammals give birth from December to March and it's a great time to spot juveniles as they (rapidly) learn to fend for themselves. This is also by far the best period for birds across the region, but what's food for the birds can be a nuisance for you. Be prepared for plenty of insects and don't forget the bug spray.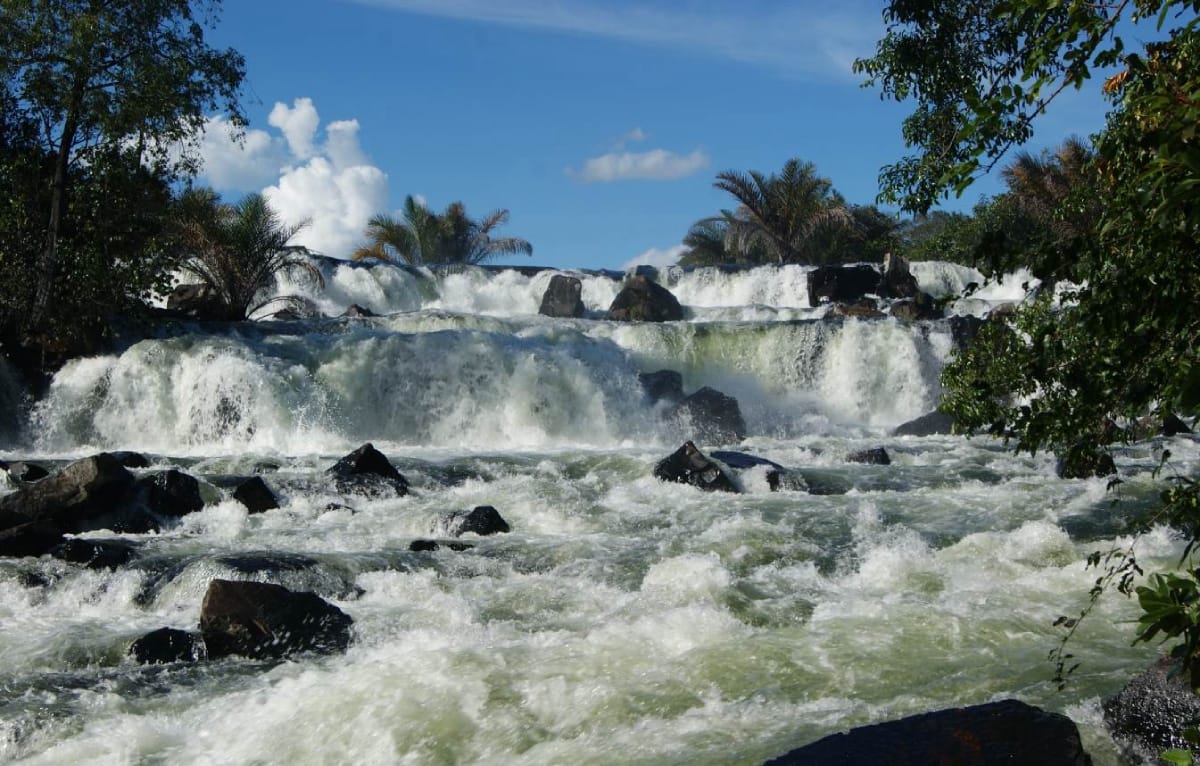 By January, the Zambezi River is starting to rise rapidly and the flow over Victoria Falls becomes more and more dramatic. At the beginning of the month there may not yet be enough water to extend the full length of the falls and the Zambian side always has less flow than Zimbabwe. By the end of the month, however, the entire width should be covered, with good viewing from both sides, and from the air. The famous Devil's Pool – where the brave can swim right up to the falls' edge – is only accessible from the Zambian side and closes when the water level become too high. In very rainy years this could mean it's closed by late January, only reopening in August.