Zambia in March
Zambia's wet season is nearing its end in March, but there's still plenty of rain, especially in the north. Up north, the season lasts longer, but gradually the rains retreat from the south, first from Livingstone and then Lusaka. Hot days remain around 30°C, but the nights get slowly cooler – down to around 15°C by the end of March.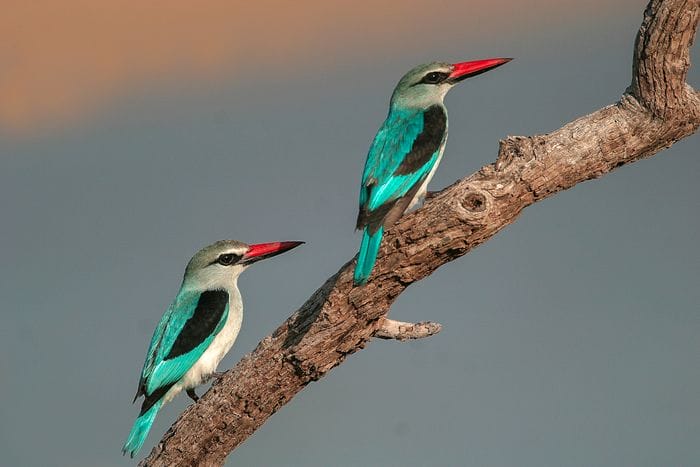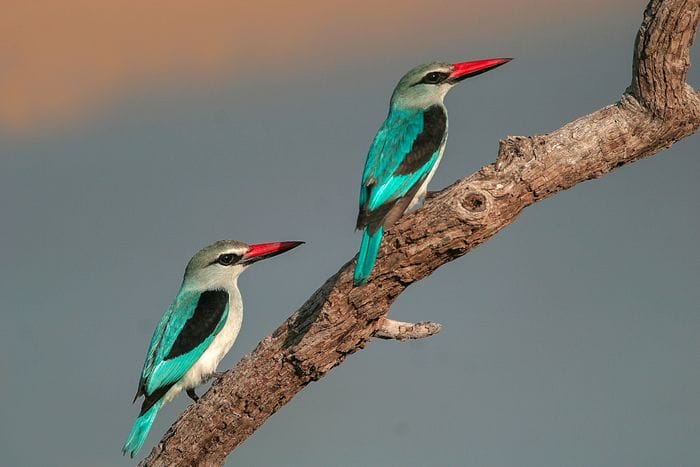 Woodland kingfisher
Although the afternoon storms are getting less frequent, water levels across Zambia remain high, in fact they're at their highest levels throughout March and April. This is still an extremely difficult time to explore Zambia by road. Livingstone, Lusaka, and the main connecting roads are fine, but driving off-road into the parks is practically impossible. South Luangwa National Park has the best network of all-weather roads and also offers fly-in safaris along the Luangwa River. These incredible boat safaris follow the swollen river into the surrounding floodplain, drifting between half-submerged trees in search of game that may not have seen humans for months. It's especially rewarding for photographers and birders, with great light and dramatic skies, and thousands of birds getting ready for their approaching winter migration.
In Zambia's Western Province, a very different migration is also preparing. The final date varies from year to year, but in late March or early April, Zambia's Lozi people undertake their annual odyssey, vacating their summer residence near the Zambezi River for higher, drier ground. This 'Kuomboka' festival literally translates as 'to get out of water' and is marked by a spectacular ceremonial procession as the king and queen navigate their huge, decorated barges to their winter residence at Limulunga.
Further south, the mighty Zambezi is by now in full flow over Victoria Falls. It's not the ideal time for white-water rafting as the volume is so great the first section of rapids is usually closed. Above the falls the famous Devil's Pool swim is also closed in February; the high waters make it far too dangerous. It's during March and April that the falls' local name seems most appropriate: Mosi-oa-Tunya, 'the smoke that thunders'. It's an awe-inspiring – and very wet – experience, and you won't see much of the chasm itself with the amount of mist and spray pouring into the air. For the best views, take to the skies. Helicopter and light aircraft flights are at their best at this time of year.