Zambia in April
Although not considered prime game-viewing season, April is an excellent time to safari in Zambia. Rates tend to be lower, the weather drier and slightly cooler, and the atmosphere clear and crisp and scattered with fluffy clouds. It's an ideal month for photography enthusiasts and for those who want to see the greener side of Southern Africa without the afternoon downpours. Hot days will still touch 30°C, with colder nights falling to between 10°C and 15°C. By mid-April the rains have almost completely left the south, but may linger in the north into the first few weeks of May.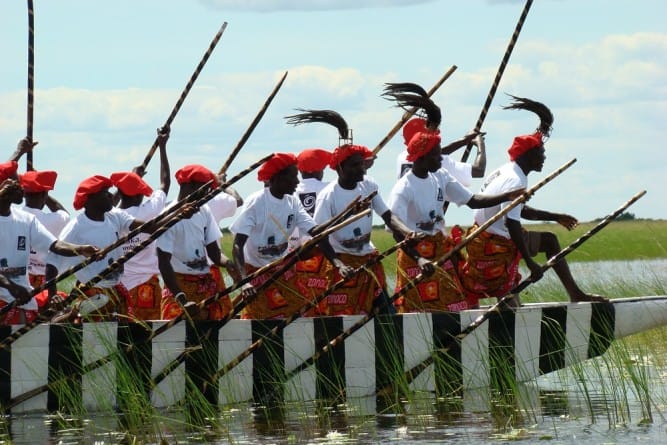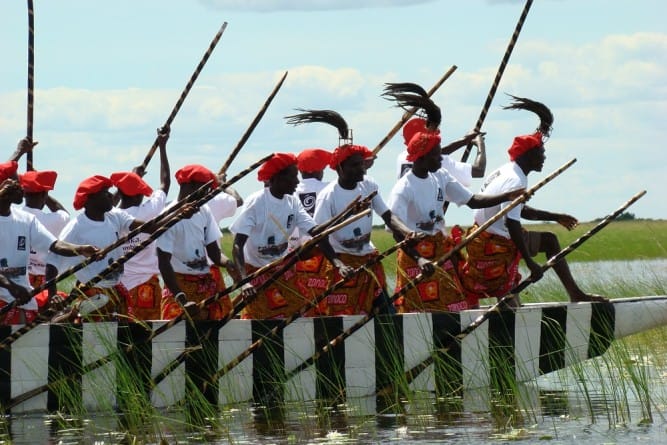 April and May are Zambia's autumn low season, when good deals and increasingly pleasant safari conditions must be weighed against lingering flooding that continues to make park access difficult. Off-road driving is still nearly impossible in April, although conditions get gradually easier towards the end of the month. Fly-in safaris remain the best way to access most parks and as the lodges that closed over the wet season reopen, many offer discounts to encourage early visitors. The lush, thick vegetation means predators are harder to spot than later in the year, and the tall grasses can make walking safaris difficult, even dangerous. Nevertheless, it's a good time for group and family deals; the bush is at its verdant best, the birding fantastic, and early April is superb for boat and canoe safaris.
Also in early April, or sometimes late March, the annual Kuomboka Ceremony takes place in Zambia's Western Province.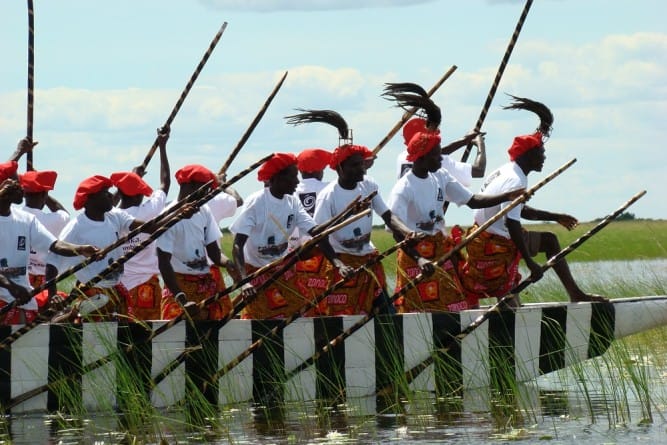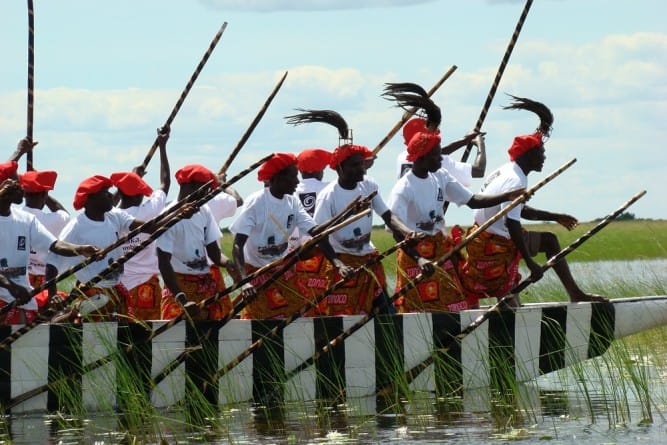 Kuomboko ceremony | Credit: Getaway
Literally translated 'Kuomboka' means 'to get out of water' and it marks the local Lozi people's yearly move from the Zambezi floodplain up to higher ground. Powerful drums summon thousands to the site, before the king and queen board massive, decorated barges, and begin their stately procession upstream. It's a festive occasion with plenty of music and dancing and visitors are welcome providing they're respectfully attired.
Further downstream Victoria Falls is in full flood and exploring the walkways and viewpoints will certainly leave you drenched. Take a poncho or raincoat and don't expect to see much of the gorge itself – most will be hidden under the roaring white torrent. April is a great month for flights over the falls, but not for white-water rafting or swimming in the Devil's Pool. Water levels are too dangerous for the latter activities, although half-day rafting excursions are usually still an option on the lower-grade rapids down river.