Kafue National Park
Kafue National Park is Zambia's largest wildlife reserve and one of the biggest in Africa. It covers more than 22000km² (8494 square miles), and the terrain varies significantly from north to south.
The park's top third is separated by the M9 highway, and rivers, large and small, define this northern section. Seasonal floodplains and far-reaching, wildlife-rich wetlands dominate northern Kafue, and as the Kafue River flows south, the surrounding area becomes increasingly drier.
Large sections of Kalahari wood and grassland make southern Kafue a perfect home to ever-growing populations of plains game and the park's largest concentrations of elephants.
Highlights of Kafue National Park In Zambia
Birders will delight in the extreme northwest of the park, where the Busanga Swamps, an official Ramsar site, attract close to 500 species, including large flocks of herons, egrets, and endangered Wattle cranes. This area is perfect for anyone interested in bird-watching safaris.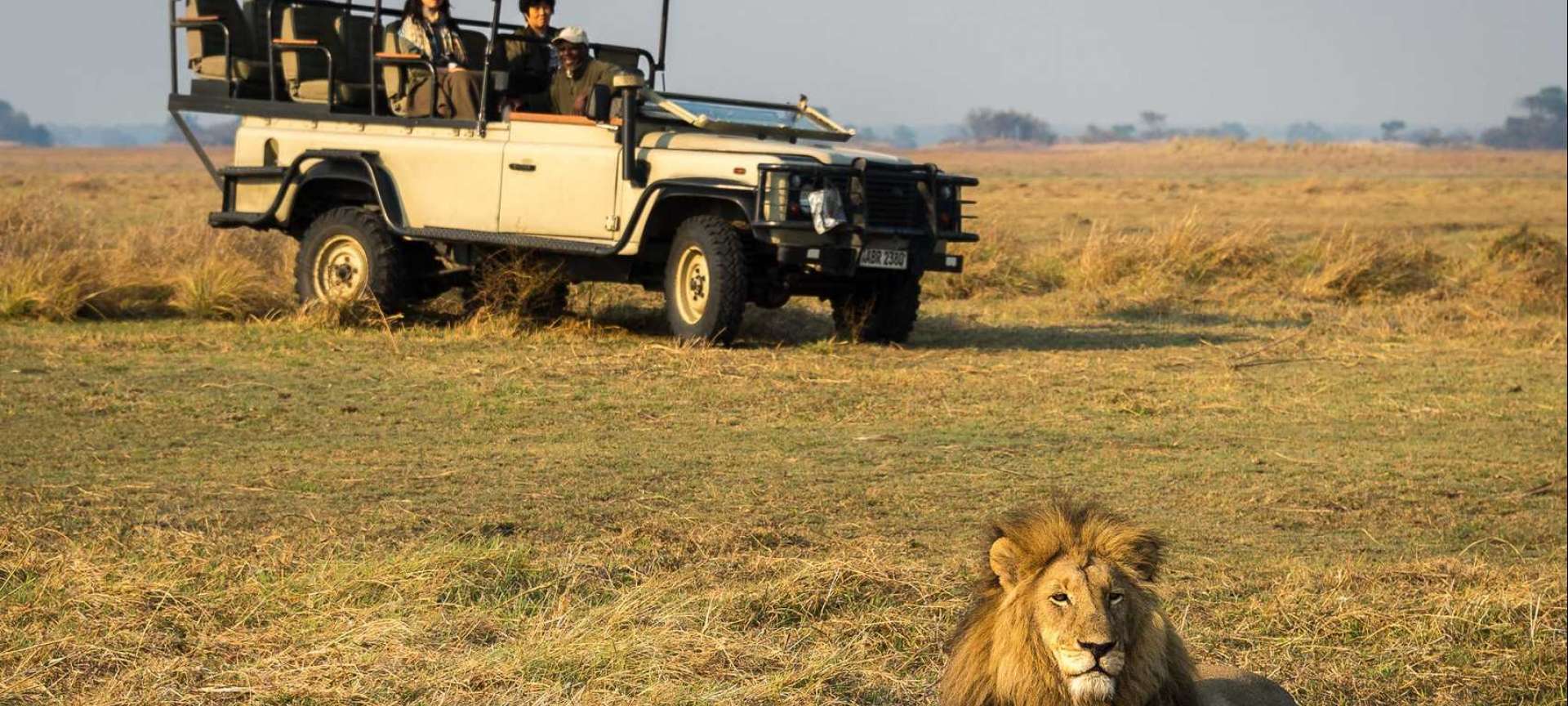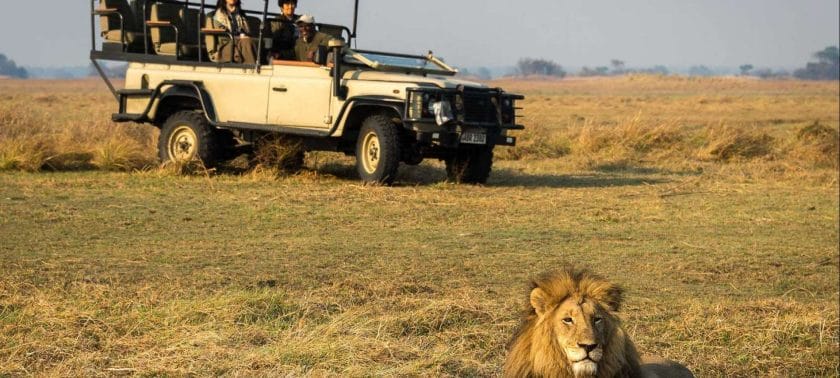 Numerous antelope species are also common in the north, especially kudu, bush buck, eland, reedbuck, duiker, grysbok, lechwe, and waterbuck. Buffalo and elephants can be found in large herds further south.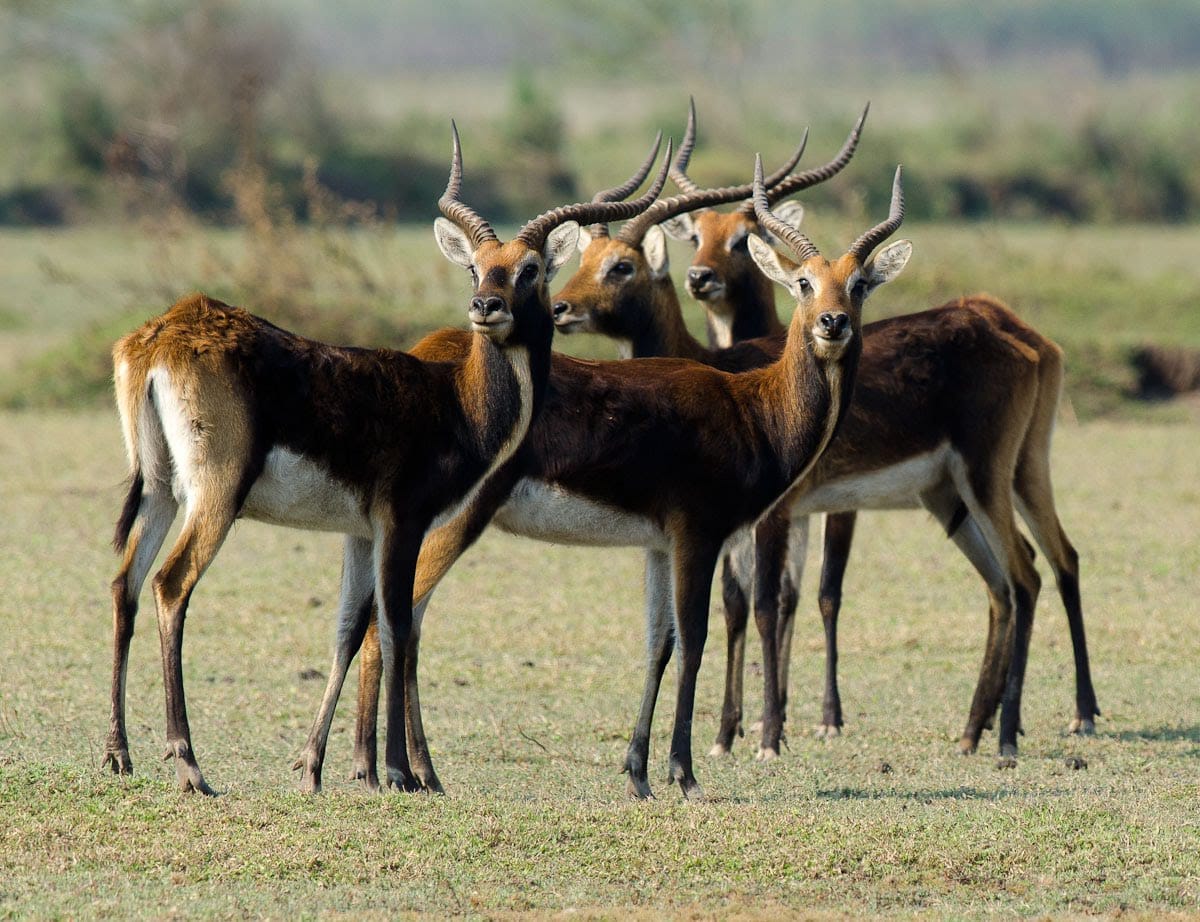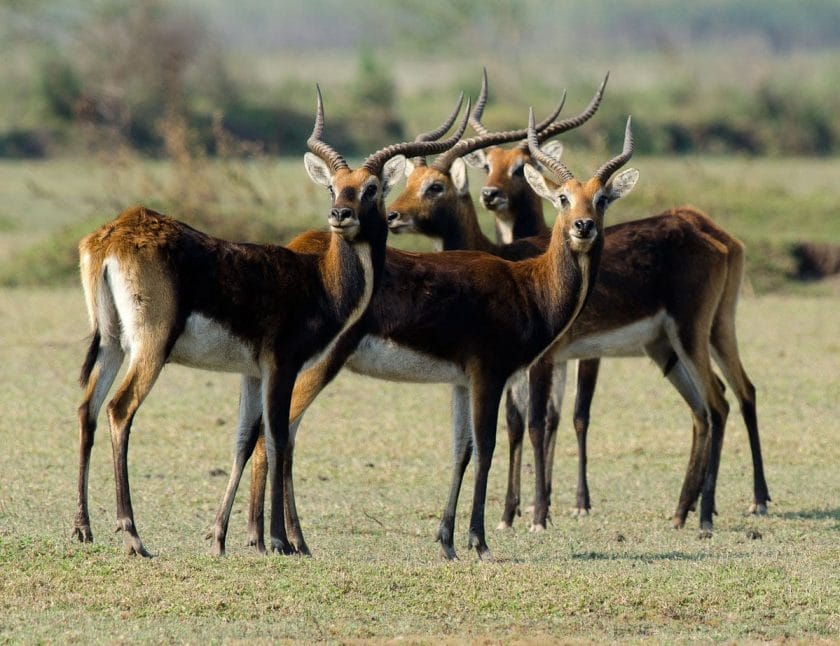 Lions are widespread, and there's a particular lion pride in Busanga, which is known for climbing trees. Leopards are frequently spotted in forested areas, especially during night drives, though these are only permitted with certified guides booked through a camp or lodge.
Walking safaris are best during winter, while boat safaris are available along the Kafue River during the wet summer.
Travel Tips for a Kafue Safari in Zambia
The tarred M9 (also known as the Mongu Road) provides year-round access to the north, and Kafue's main gate, Hook Bridge, can be reached in a four-hour drive from Lusaka.
The park's extensive internal road network is 4×4 only, however, and much of it is totally inaccessible from late November through April when heavy rains turn the dirt tracks to mud.
Wildlife is generally more prolific in the north of the park and is also where many luxury lodges in Zambia provide all-inclusive safari packages. Many stay open all year, offering fly-in safaris to avoid the bad roads.
Camps in the central and southern sections tend to be more affordable, but without access by air, they usually close during the worst of the rains.