Sioma Ngwezi and Ngonye Falls National Park
Covering 5,000km² (1930 square miles) of Kalahari woodland, Sioma Ngwezi is Zambia's third-largest national park. Tucked away in the country's southwestern corner, it's bordered by the Kwando River to the west (which also forms Zambia's border with Angola) and Namibia to the south.
Once heavily affected by cross-border poaching, Sioma Ngwezi is seeing a revival. This has been made possible by several factors, including a slowly improving local infrastructure, good tourism numbers to nearby Livingstone, and, most importantly, the park's inclusion in the Kavango Zambezi Transfrontier Conservation Area.
Combined with the impressive Ngonye Falls National Park further north, this is one of Zambia's up-and-coming regions. A steady return in wildlife numbers makes it an exciting prospect for adventurous travelers.
Highlights at Sioma Ngwezi And Ngonye Falls National Park
Sioma Ngwezi has a history of excellent giraffe sightings. Although wildlife is still scarce and relatively skittish, small populations of Zambia's other species still occur and are growing, including leopards, lions, and spotted hyenas.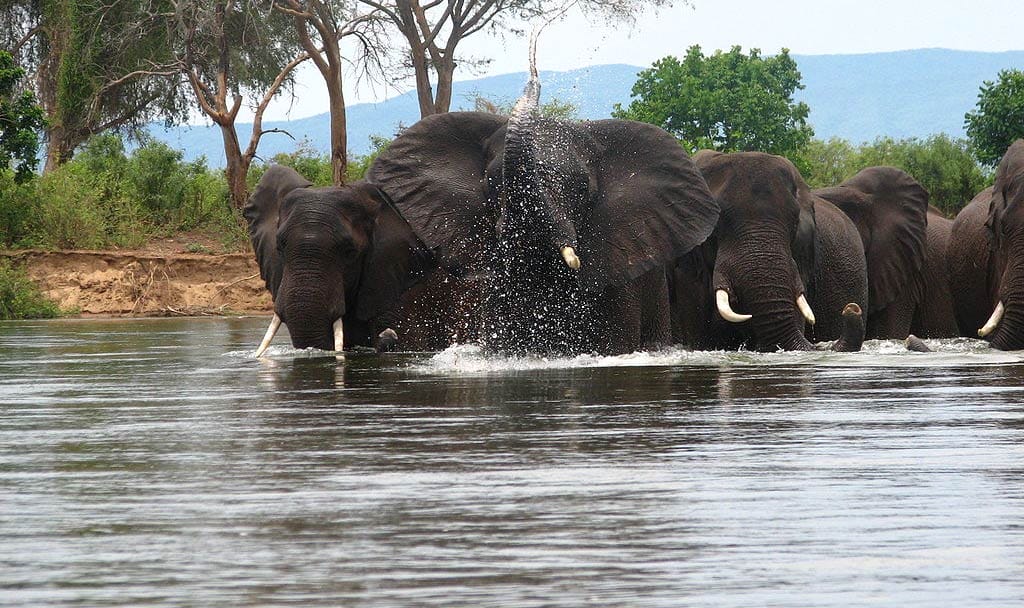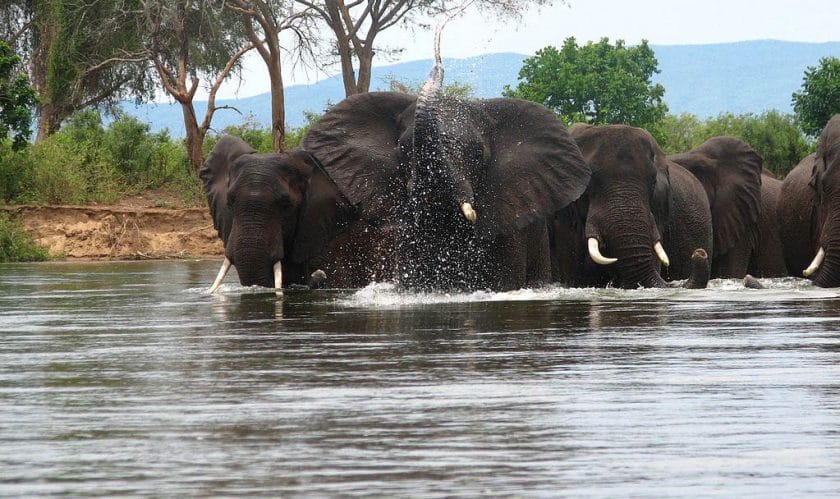 Water is also scarce, so the best wildlife viewing is just after the summer rains when the animals congregate around the drying pools. At just 25m/82ft high, Ngonye Falls may not be as grand as Victoria Falls, but what it lacks in stature, it makes up for in its impressive volume.
There's also the chance to swim, fish, kayak, or go white-water rafting, all this far from the much busier Livingstone, a bumpy four-hour drive away.
Practical Advice for Sioma Ngwezi And Ngonye Falls National Park
The best time to visit Sioma Ngwezi and Ngonye Falls national parks is from May to early June, just after the rainy season.
Many of Sioma Ngwezi's dambos (wetland pools) will still have water, and it's the most prolific period for wildlife viewing.
The falls at Ngonye (about 120km/74mi further north) are also at their best while the river is high.
Unfortunately, the road from Livingstone is heavily potholed for long stretches. Still, with brand new tarmac laid further north, there's hope that this southern section of the M10 will be resurfaced soon, making the journey from Livingstone much easier.
Driving in Sioma Ngwezi is strictly 4×4 only, and there are no facilities inside the park.