Lower Zambezi National Park
Lower Zambezi National Park is one of Zambia's premier wildlife destinations, certainly in the top three with South Luangwa and Kafue. Wildlife viewing is best along the rivers, which border the park on three sides.
The Zambezi River is the region's main water source and the major attraction, both for visitors and game. There are no campsites inside the park, and all the lodges and tented camps are mid-range to luxury.
Highlights of Lower Zambezi National Park
The Lower Zambezi is known for its large populations of buffalo and elephants, which congregate along the Zambezi River during the dry winter months. Lions, leopards, and hyenas are also common, as well as large numbers of hippos and crocodiles.
If you're feeling adventurous, you can take to the river itself – most lodges offer short canoe and/or boat excursions. Multi-day canoe safaris are also available, ranking among Africa's most extraordinary experiences.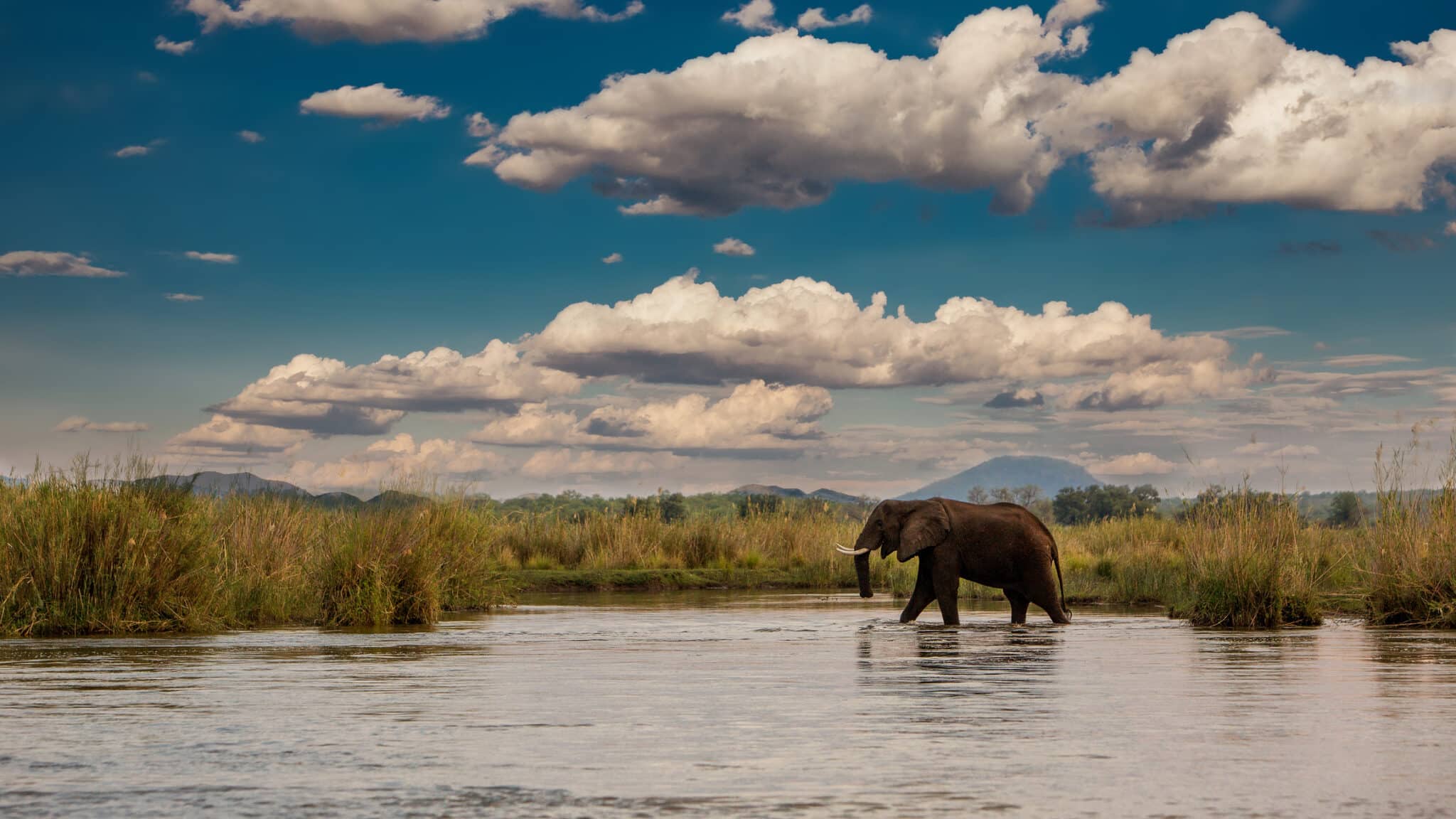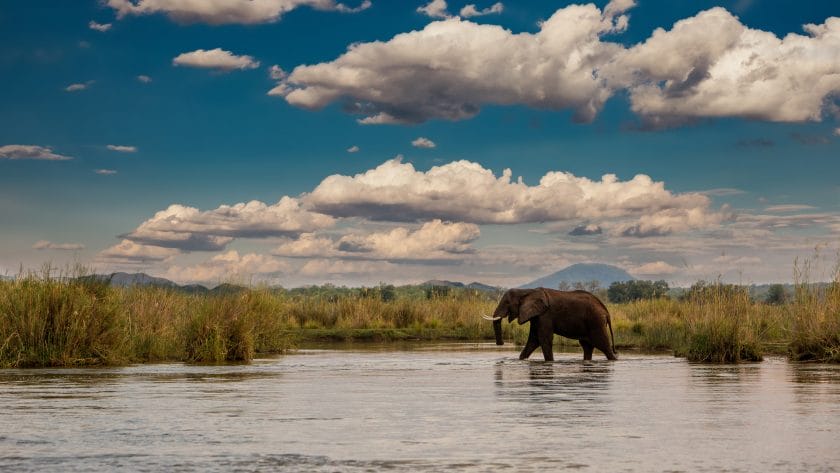 Although not without risk, these canoe safaris are truly unique, with experienced river guides leading small groups between the crocs and hippos down one of southern Africa's wildest, most spectacular rivers.
Also on the river, tiger fishing is very popular, and the best conditions are between August and October. Many lodges cater specifically to anglers drawn to the area by the enormous tigerfish on offer.
Travel Tips for a Lower Zambezi National Park Holiday
May to November is the best time to visit the Lower Zambezi, and the prime game-viewing season begins in June. October and November can get extremely hot, however, with daytime temperatures well over 40°C/104°F.
Once the rains begin (usually by mid-November), most camps inside the park close. Between January and April, all the park's lodges shut down, but there are year-round lodges and campsites outside the park, across the Chongwe River.
Within Lower Zambezi National Park, there is no budget accommodation. Self-drivers can camp along the Zambezi to the west. Many visitors opt for a fly-in safari or drive to Chirundu and take a boat transfer from there.
Several safari operators offer Lower Zambezi packages to the region, often at better rates than booking directly with a lodge.