Shopping and Markets in Zambia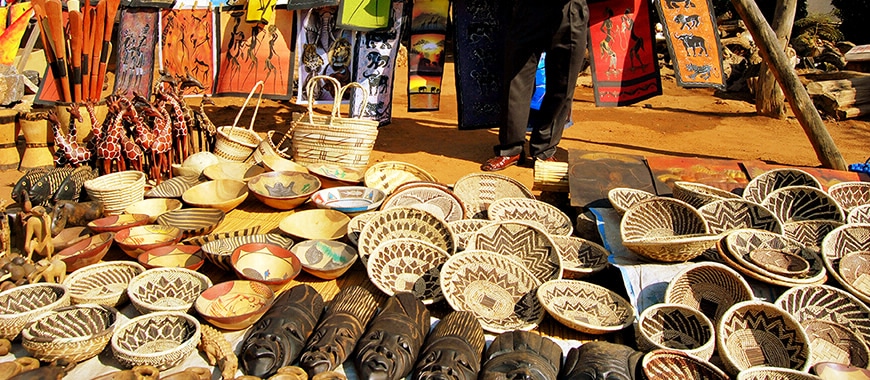 Arts and craft market in Zambia
In Lusaka and Livingstone, you'll find almost everything that's available in western shopping centres, save perhaps for bespoke clothing brands. There are large supermarkets, pharmacies, fashion retailers and well-known fast food outlets, and a growing number of well-stocked strip malls are also popping up along the highways. Smaller Asian-owned corner stores sell everything from electronics to exotic spices. These are the main source of supplies outside the urban areas and are common throughout the country.
There are also a significant number of designer curio stores near major attractions and inside the airports. These often contain items (especially carvings) imported from Kenya, Tanzania and Zimbabwe. Favour locally made souvenirs instead and you'll also be contributing to the livelihood of Zambia's home-grown carvers, weavers and clothing-makers. Their quality of workmanship is generally outstanding, and the best deals can be found in markets away from the tourist attractions.
Bargaining is an innate part of the purchasing process and paying about half of the initial asking price is usually a reasonable deal. You can also purchase fresh fruits and vegetables from markets (they're sometimes better than those found in supermarkets) but exercise caution with raw meats. These are often kept out in the open and are susceptible to the elements (and flies!).