Best of Zambia Wilderness Safari (10 days)
Best of Zambia Wilderness Safari (10 days)
With some of the wildest and most remote game areas on the continent, and a remarkably low population in a massive country, Zambia has an aura of mystery waiting to be uncovered.
Start your Zambian safari in one of the best parks in Africa. Bordering the Luangwa River, the northern and southern Luangwa National Park contains some of the most breathtaking and untouched wilderness in Africa.
During your game drives, you'll spot impala, puku, waterbuck, giraffe, buffalo, leopard, elephants, hippos and approximately 400 other animal species. Guests will also have the chance to experience walking safari's, which allows visitors to view elephant, hippo and even lion close-up, under the supervision of knowledgeable armed guides.
Your next destination will be one of Zambia's top safari destinations, the Lower Zambezi National Park, situated along the northern bank of the Zambezi River with Zimbabwe's Mana Pools nearby. Together, these two parks form an extraordinarily wildlife-rich region that offers a first-class safari experience. Expect day and night game drives, guided nature walks, river cruises and fishing expeditions.
The Livingstone at the Victoria Falls (which is one of the Seven Natural Wonders of the World) offers breathtaking views that are almost too spectacular to describe. Unique attractions on the Zambian side include the Boiling Pot and The Devil's Pool.
Take a walk across the knife-edge bridge for a spectacular view of the eastern cataract and up the main gorge. A walk down the steps to the Boiling Pot provides an interesting view from the base of the falls and the Victoria Falls Bridge spanning the gorge. Travellers will also get the opportunity to enjoy excellent fishing, terrifying bungee jumping and the best commercial whitewater rafting in the world.
MayLow
JunPeak
JulPeak
AugPeak
SepPeak
OctPeak
NovLow
Costing tip: When comparing with other companies, remember most of them only show the low season rate. How pricing works >
What to Expect on This Safari
This popular itinerary can be customised to match your budget and travel dates by adding/removing a few days or selecting different lodges
Welcome to Zambia
Your journey starts with a flight from Lusaka to Mfuwe Airport. On arrival at Mfuwe Airport, you'll be met and transferred to your camp - the Kakuli by Norman Carr Safaris. Kukuli, means 'old buffalo bull' in the local language and was the nickname given to Norman Carr by the local people of the valley. It is a seasonal bush camp that offers some of the best game viewing and night drive safaris in Zambia.
You will spend the next four nights here with all your meals and selected drinks included. It is an exciting base for walking and game drives in the dry season.
Meals: All meals including all drinks
Transport: Included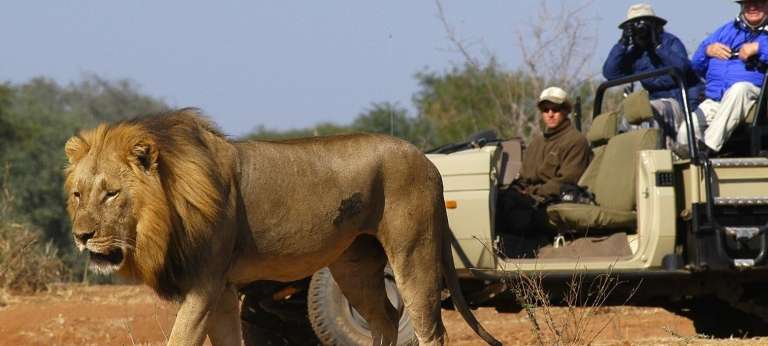 Most relaxed and unique camp
After spending four nights at Kakuli, you'll be transported to Mfuwe Airport for your flight to the Lower Zambezi. On arrival at Royal Airstrip, you'll be transferred to the Chongwe River Camp where you will stay for three nights. Situated on the banks of the Chongwe River near the Lower Zambezi National Park, the camp offers a non-intrusive safari experience in a relaxed, natural setting where large herds of elephants roam.
Relaxing in the sitting area overlooking the river, watch the constant procession of game approaching to drink. Home to over 250 bird species, get closer to nature on a guided game drive in an open 4x4 vehicles, on a tranquil canoe safari, find a peaceful spot and try your hand at tiger fishing and enjoy walking safaris.
Meals: All meals including all drinks
Transport: Included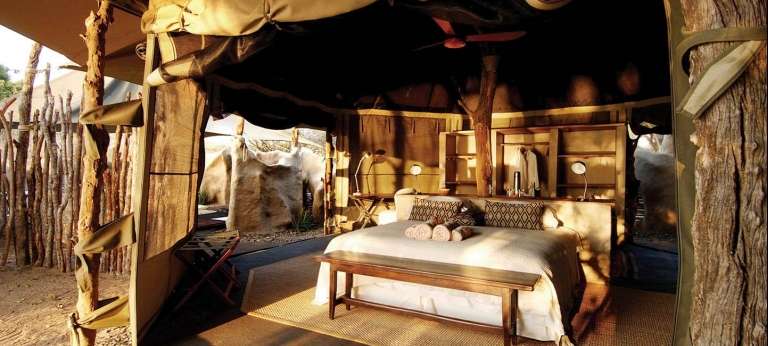 Explore the mighty Victoria Falls
Bid farewell to Chongwe River Camp as you're transferred to Royal Airport for your flight to Livingstone International Aiport. When you arrive at Harry Mwanga Nkumbula International Airport, you'll be transferred to the Tongabezi Lodge. This will be your home for the next two nights with all your meals and activities included.​
Tongabezi Lodge offers exceptional accommodation on the banks of the Zambezi River, just upstream from the mighty Victoria Falls. Set under shady trees, sit back and soak up the magnificent views of the Zambezi River gliding by.
Enjoy doing as much or as little as you want, although there are plenty of activities on offer. From rafting, bungee jumping, bridge swinging, 4x4 game drives in the Mosi-oa-Tunya National Park or sunset and sunrise boat cruises on the Zambezi in search of elephant and hippo. You can also enjoy bird watching, local market visits, sampan dinners and a visit to the Livingstone Museum. Of course, be sure to visit 'The Smoke that Thunders' in Victoria Falls, which is best viewed up close.
Meals: All meals including all drinks
Transport: Included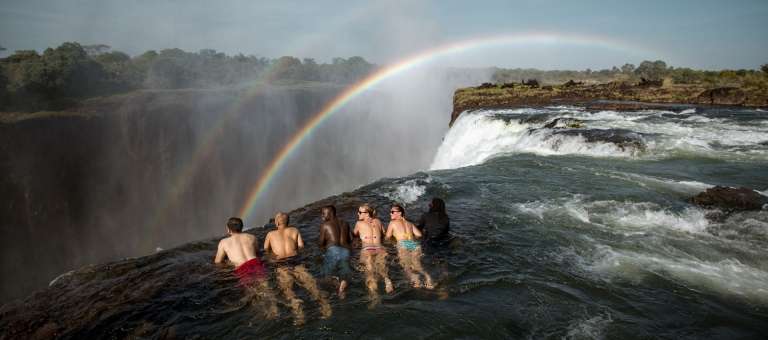 We're sad to see you leave!
Enjoy your final morning activities followed by a leisurely breakfast before being collected and transferred back to Harry Mwanga Nkumbula International Airport, where you board your connecting flight back home.
Recommended Iteniraries and Tours