Zambia in September
By September things are hotting up in Zambia, as temperatures rise and the increasingly water-stressed animals compete for resources. As more pools dry, fish are exposed – an easy meal for hungry eagles, storks and scavengers. Both predators and prey stay close to the rivers and lion sightings are more common as their range decreases and their movements become more predictable. By the end of September hot days can easily reach 35°C, with nightly lows of between 15°C and 20°C.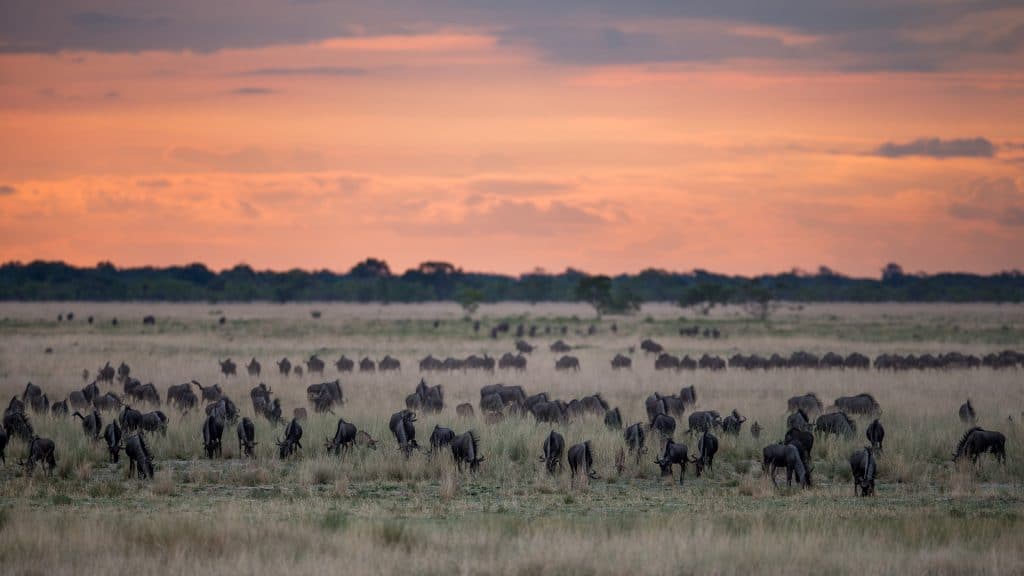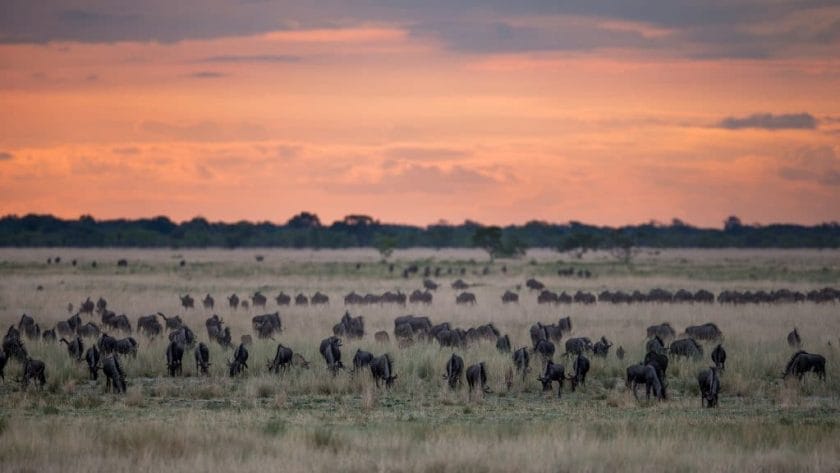 In Liuwa Plain National Park the first wildebeest appear in September, though in nothing like the enormous herds of late October and November. Along the upper Zambezi River, nearby, the fishing remains excellent, but the hotter days can be a challenge under the fierce African sun. The growing heat aside, September is still prime fishing season across Zambia and most lodges have swimming pools for guests to cool off in. A houseboat on Lake Kariba makes a wonderful base for fishing and out in the deeper water you can swim (at your own risk), away from the crocs and hippos.
Despite the hot afternoons, early mornings remain cool, and September is still a good month for a walking safari. The lush April vegetation is a thing of the past, replaced with vast golden grasslands that glow in the dawn light. In the Lower Zambezi and Luangwa valleys the thick mopane forests burst with vivid yellows and reds, their leaves falling completely by the end of the month. It's a beautiful period in these low-lying valleys, before the scorching October heat arrives in full force.
September is an exciting time for white-water rafting on the Zambezi River and the full set of rapids can be run from just below Victoria Falls. While the falls themselves are less spectacular than in the preceding months, in early September there should still be some flow over the entire width. It's an ideal time for a swim in the stunningly-situated Devil's Pool. With a guide, the adventurous can take a plunge right on the falls' edge, with incredible views down into the gorge.