Family Safari in Zambia
The last 10 years has seen a marked rise in family-friendly safaris in Zambia, with reduced prices for children and more activities geared towards kids and young adults. Not all lodges allow children, however, and some have age restrictions of eight or 12. Families in general, and especially those with very young children, can find excellent value and flexibility in Zambia's growing selection of exclusive-use safari houses. These can be found throughout the country, but especially in the prime wildlife regions around the Lower Zambezi and South Luangwa National Parks.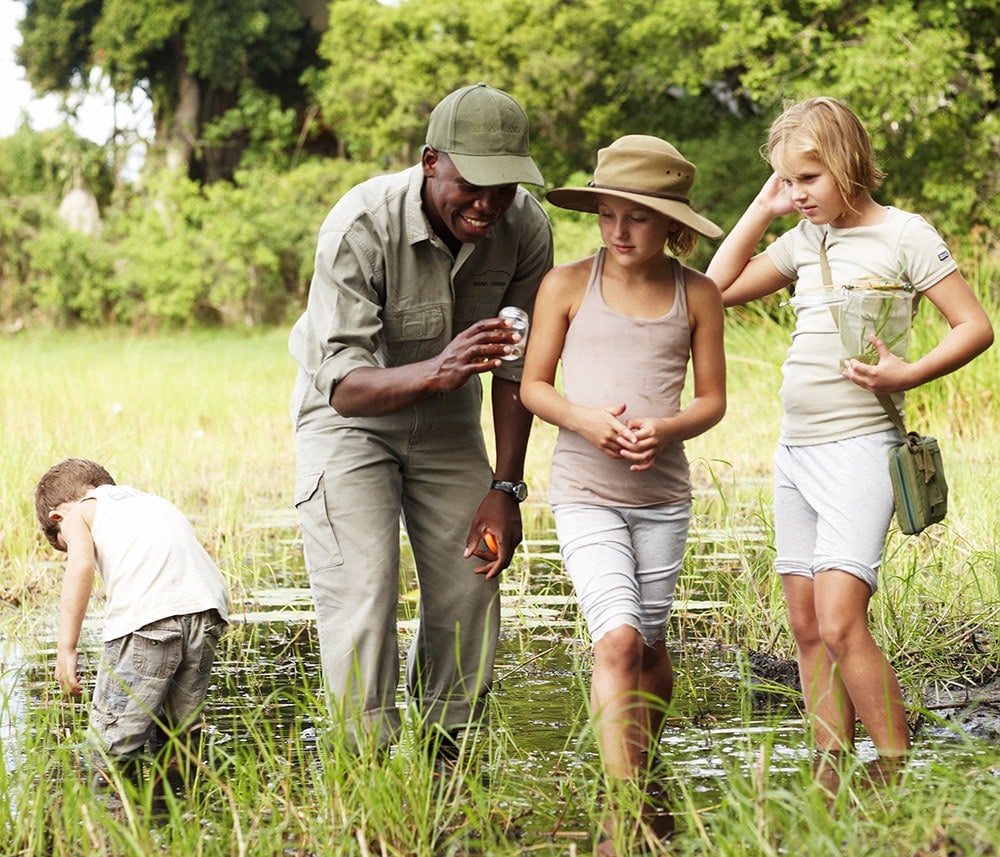 The upper Zambezi Valley – Livingstone, Victoria Falls and surrounds – is also well-suited for a family holiday. Several tour operators, lodges and hotels have facilities and itineraries that cater for all ages. As Zambia's tourism hub, Livingstone has a variety of half-day and day tours with relatively short transit times that give families some flexibility when choosing what to do each day.
All of Zambia's major parks offer excellent wildlife and nature, so choose a destination based on a lodge or hotel's family policy rather than focussing on a specific region. The Lower Zambezi and Luangwa Valley offer the widest range of family-friendly accommodation, with everything from low-key camps and private houses to very high-end luxury lodges.
Highlights
For families with teenagers (and older) Zambia has great potential for a truly memorable holiday. White water rafting down the Zambezi River, bungee jumping from Victoria Falls Bridge, and abseiling into the Bakota Gorge are the sort of activities where bragging rights and family bonding come guaranteed. For the younger ones, a half-day tour of Victoria Falls or a visit to the Victoria Falls Snake Park or Crocodile Ranch top the list of highlights in and around Livingstone.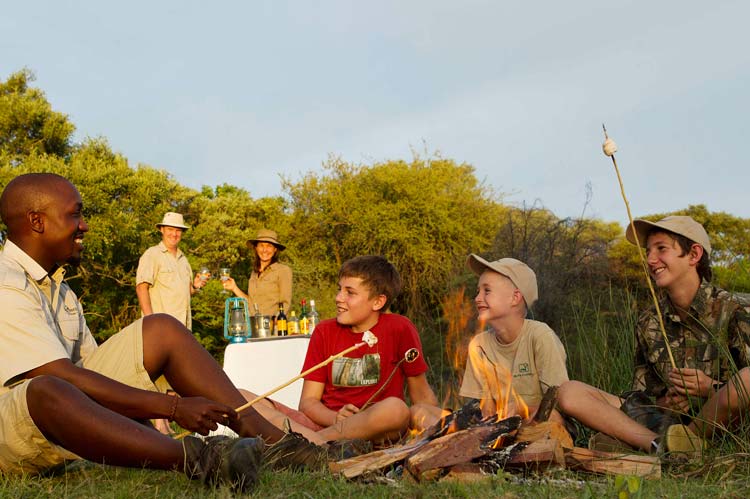 Zambia also boasts some of the best walking safaris in Africa, in fact, it's in the Luangwa Valley where the concept of walking safaris first began. Zambia's award-winning guides undergo rigorous testing, and many are specifically trained to guide young adults. Walking through the bush with some of the world's best safari guides can be the perfect recreation for inquiring young minds, although it should be noted that national parks do not allow children under 12 to join a walking (or canoeing) safari. Various camps also impose their own, higher, age limits so it's important check with your hotel, lodge or tented camp operator before you book.
Travel Tips
Make sure that your family's immunisations are up to date, especially those for measles, mumps and rubella (MMR), tetanus, polio, diphtheria, hepatitis A and typhoid. Immunisation against rabies, hepatitis B, and TB are also recommended. Zambia is a malaria area so you'll need to consult with your doctor on the available prophylaxis options for children.
Note that some lodges that do allow families also insist that those travelling with children (under eight mostly) should reserve a private vehicle and/or guide for game drives. Make sure you're absolutely clear on all aspects of your accommodation's family policy before you make a booking.
Although it may not be the most prolific period for wildlife sightings, families should also consider visiting Zambia in the shoulder- or off-seasons – April, May and November. Lodges are generally quieter then, and thus often more amenable to hosting younger children. Rates are also lower out of season and family discounts are more frequently available.