Zambia vs Botswana
When choosing between a Zambia Safari and Botswana Safari, it's clear that both are incredibly protected and have outstanding wildlife and national parks. Still, each is tailored to a very different style of traveler.
Botswana is possibly the best self-drive safari destination in Southern Africa, with decent connecting roads, plentiful wildlife, plenty of inexpensive campsites, and an effective bureaucracy that makes camp and national park bookings pretty simple with a bit of practice.
A Botswana Safari can also be considered one of the most luxurious safari destinations in Africa, with many first-rate luxury lodges, most especially in and around the Okavango Delta. Though a Botswana safari caters to both confident self-drive 4×4 explorers and well-heeled safari-goers, quality mid-range and more affordable luxury accommodation can be difficult to come by.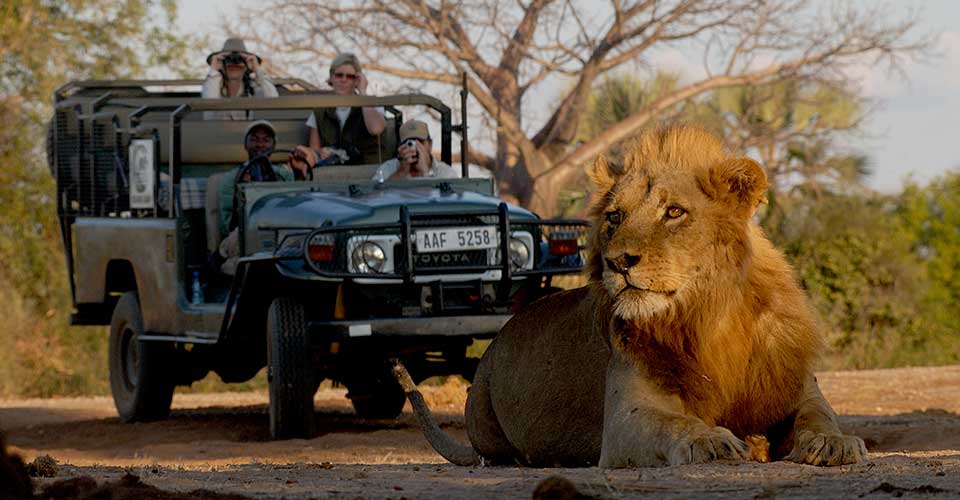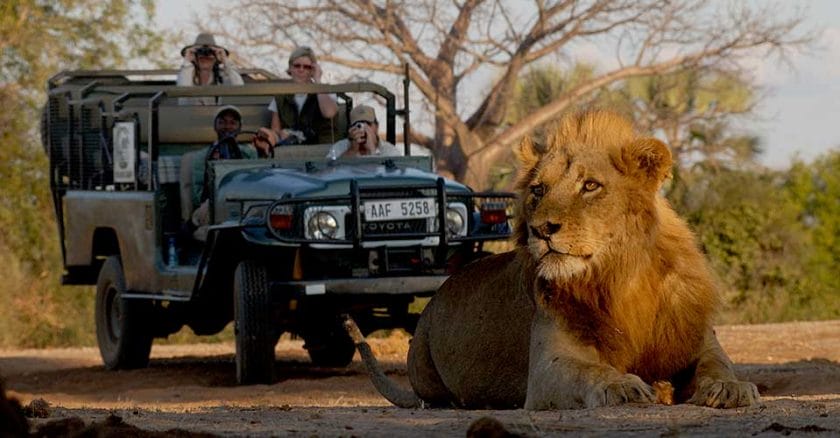 When comparing Zambia vs. Botswana in this category, a Zambia safari has much more to offer, with outstanding luxury experiences that are often half the price of comparable lodges in Botswana and private, exclusive-use houses and smaller eco-lodges that provide great value, especially for families and larger groups.
Zambia's poorer-quality highways and more difficult-to-access wilderness areas make self-drive travelers' lives much more difficult. Many who accept the conditions are rewarded with some of Africa's finest nature and desert views, but self-drive visitors are few and far between.
When comparing Zambia vs. Botswana, this low-density exclusivity separates a Zambian safari as the perfect location for a luxury safari experience that won't break the bank.
But it's Zambia's two 'most unique' attractions that are also its most famous. Both are shared along the border with Zimbabwe, and both are the biggest of their kind in the world. In full flood, Victoria Falls boasts Earth's largest sheet of falling water, and downstream, Lake Kariba is the world's largest man-made dam by volume.
Both offer superb adventurous and more sedate activities as well, from white water rafting, bungee jumping, and skydiving to canoe safaris, fishing, and houseboat cruises.