Couple Holiday in Zambia
Because of its relatively late start in the global safari market, Zambia is perfectly positioned to offer couples the kind of unique experiences that its neighbors cannot.
Many of its lodges, hotels and tented camps are small, intimate, and owner-run, which means there is healthy competition and a real commitment to giving guests a once-in-a-lifetime, truly memorable experience.
Finding the best region for a couples holiday in Zambia depends mainly on your budget. For remote exclusivity, wildlife destinations such as Liuwa Plain National Park on the Barotse Floodplain and South Luangwa National Park in the Luangwa Valley offer the kind of all-inclusive, fly-in Zambia safaris befitting a Hollywood-style honeymoon.
Generally, the more central parks, such as Kafue National Park and Lower Zambezi National Park, have a broader range of accommodations to suit couples looking for a more affordable break. Then there are the Upper and Lower Zambezi valleys, where close proximity to airports in Livingstone and Lusaka make destinations such as Victoria Falls and Lake Kariba great for couples and honeymooners looking for a short holiday.
Highlights of a couple of safaris in Zambia
For couples who love wildlife holidays, Zambia offers something genuinely unique. Towards the end of the rainy season, as the rivers swell to bursting and turn much of the landscape into inaccessible wetlands, a handful of lodges remain open, offering guests the chance to fly in and experience a safari by boat.
Certain lodges in Liuwa Plain and South Luangwa National Park are best known for these 'Emerald Season' experiences. Floating through extraordinary scenes of submerged trees beneath dense, green canopies alive with birds makes for a romantic safari vacation unrivaled anywhere else in the world.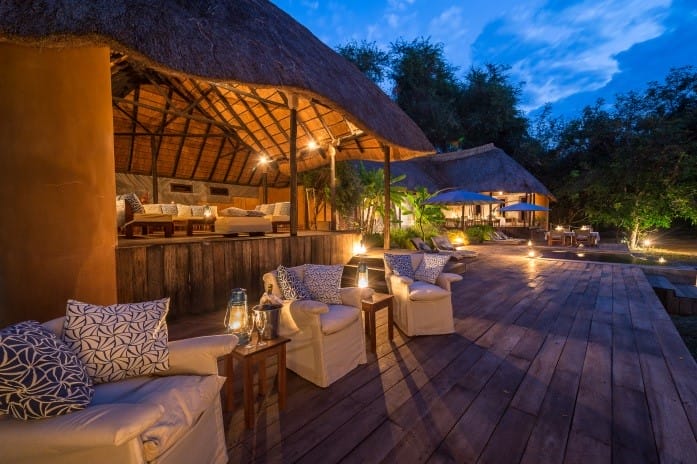 More affordable safaris and some of the best dry-season game viewing in Zambia can be found inside the Lower Zambezi National Park, where 4×4 self-drive travelers are welcome, and the scope of accommodation includes budget lodges, luxury tented camps, and campsites.
Of course, no couples' holiday is complete without a visit to Victoria Falls. The go-to African destination for romance has it all – sunset cruises on the Zambezi River, the wild rush of water over Mosi-oa-Tunya's misty walkways, and a range of all-inclusive holiday packages for a wide range of budgets.
Travel Tips for a couple safaris in Zambia
Because Zambia's lodges, hotels, and tented camps are usually smaller and more intimate than those of its neighbors, they also tend to get booked up quicker. Book at least six months in advance to avoid disappointment, and a year in advance if possible.
Ensure you have up-to-date health and travel insurance and vaccination certificates. Guests should consider their choice of clothing too.
Revealing items, such as very short shorts and short skirts, can offend and are generally frowned upon.
Homosexuality is illegal in Zambia, and public displays of affection (whether same-sex or heterosexual) may also cause tension. However, it should be noted that these attitudes are more relaxed within the confines of lodges and hotels.
While rates are generally given as per person sharing, some lodges will offer special couples' rates for extended stays.
It's important to ask whether these include Zambia's compulsory bed levy, which is from $10 a person a day and can add up quickly if not included in the price.