Birding Safari in Zambia
Zambia is the ideal destination for a birding safari – one of the rarest birds in Africa, the Shoebill, is found there. Zambia is a hot birding location with over 700 species found throughout the diverse ecosystems. One of the best times for birding safaris in Zambia is just before the summer rains arrive, when the arrival of many migrant species increases the local population.
Most of the avifauna is found on the Central African Plateau as this region has a diversity of ecosystems. Several hotspots include Bangweulu Swamps, Lochinvar National Park, the South Luangwa National Park, and Kafue. Another great spot with a dam that attracts a wide array of species is the Chimfunshi Wildlife Orphanage.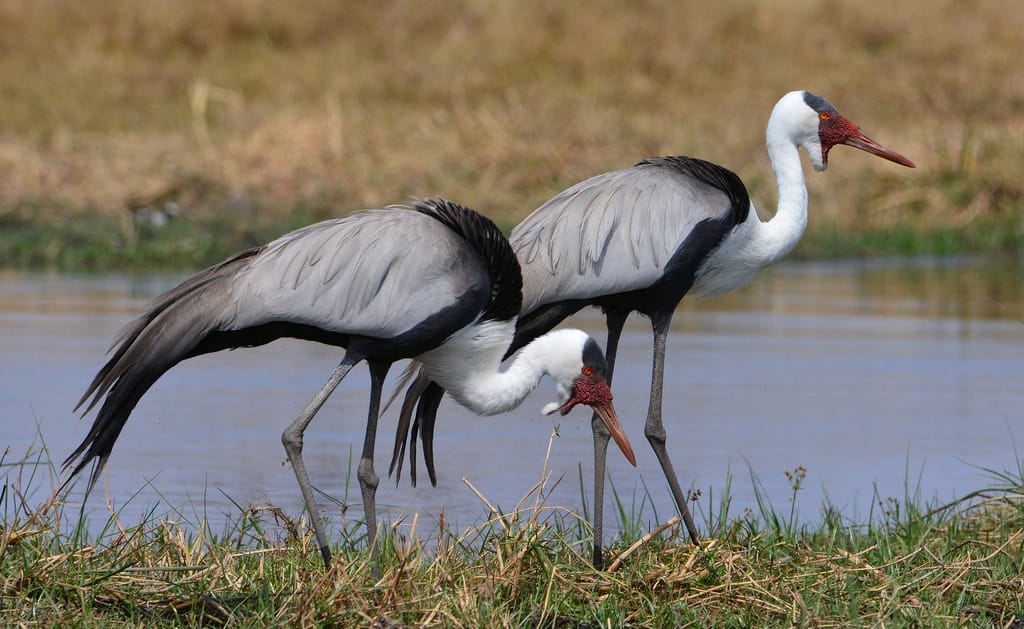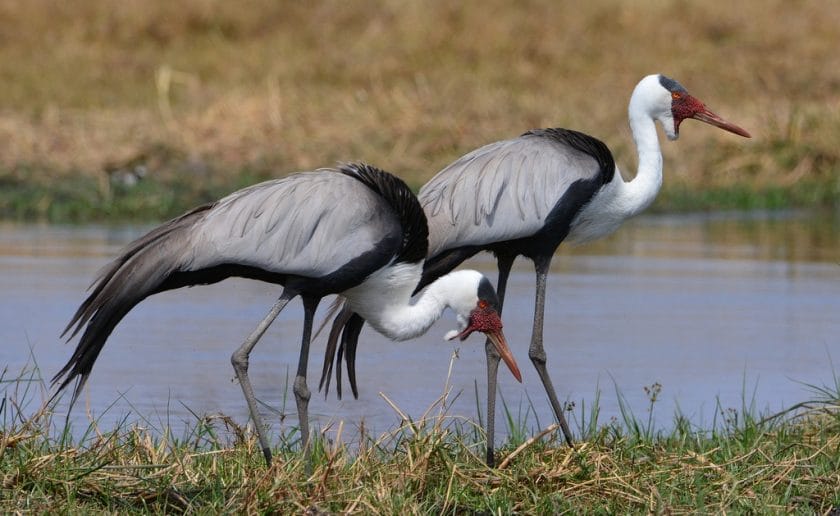 A canoeing safari offers a unique way to spot birds on safari in Zambia. Drift down the river with binoculars and a checklist in hand. Expect lots of excellent game sightings too. Choose from a tranquil upper Zambezi cruise just above Victoria Falls, or paddle down the lower Zambezi with game parks close by for a wilder adventure.
Lochinvar National Park is a small 450km2 (173 square mile) game park on the Kafue floodplains with 428 known species. Most game lodges in Zambia have expert guides who are skilled bird spotters and will be happy to take you on walks or drives through the bush.
Lochinvar National Park for Bird-watching in Zambia
The Lochinvar National Park is one of the best places in the world to see water birds in significant concentrations. Thousands arrive during the summer months when the rains occur. Although the park is accessible, there are no serviced campsites, so you need to be completely self-reliant.
It's a great place to see the endangered Wattle Crane, Greater and Lesser Flamingos, and watch the daring acrobatics of the African Skimmers. There are numerous duck species, including the Whistling Duck and Fulvous duck. Additionally, there are many species of waders to delight as well.
It's not just waterfowl that birders can look forward to, as the park is home to over 50 species of raptors, including Black Sparrow hawks and Peregrine falcons. Keep an eye open for the Narina Trogon and yellow-throated Sandgrouse.
South Luangwa National Park for bird-watching in Zambia
Perhaps a more accessible region for excellent birding safaris in Zambia is the South Luangwa National Park, home to around 400 of the 732 species found in Zambia. Birding here is at its best at the end of the dry season when the lagoons begin to recede. The best time to visit is during the wet season in summer, between November and March.