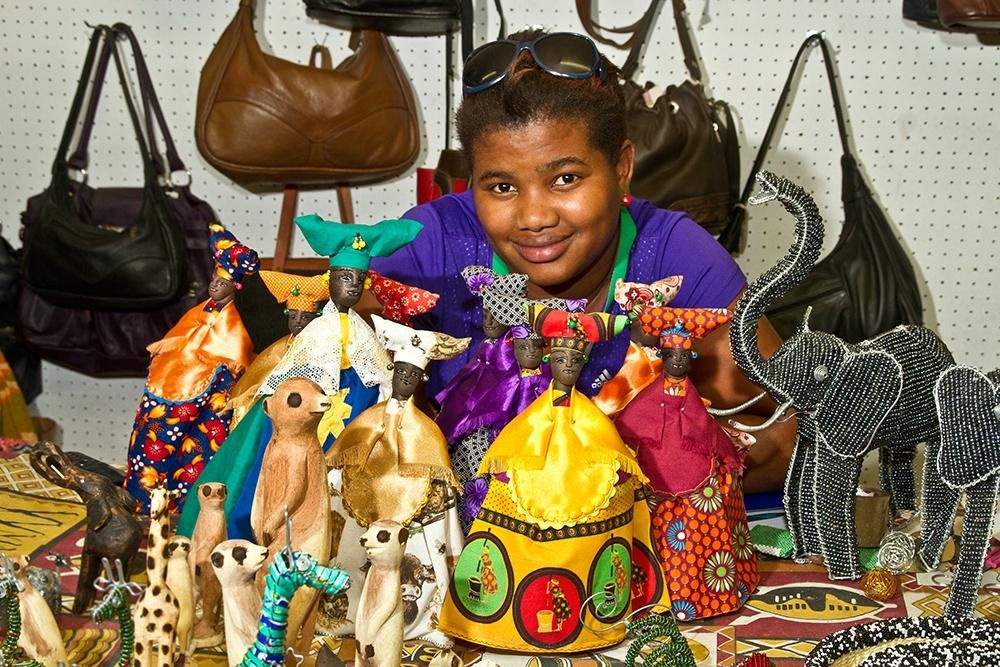 The Namibia Craft Centre in Windhoek offers a variety of locally produced items
Namibia's capital city Windhoek has shopping malls and craft markets (the Namibia Crafts Centre is a highlight) where you can buy any clothing items or travel gear you may have forgotten to pack, as well as souvenirs such as baskets, pottery, carvings, art and jewellery, leather goods, to take home. Swakopmund also has a number of souvenir and jewellery shops and art galleries.
When you travel around Namibia you'll find craft markets and curio stalls in tourist areas, villages, along roadsides and near the entrance gates to national parks such as Etosha.