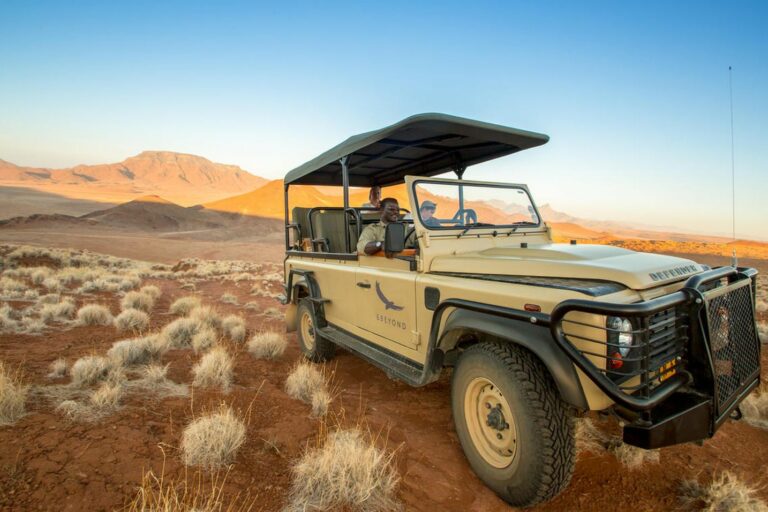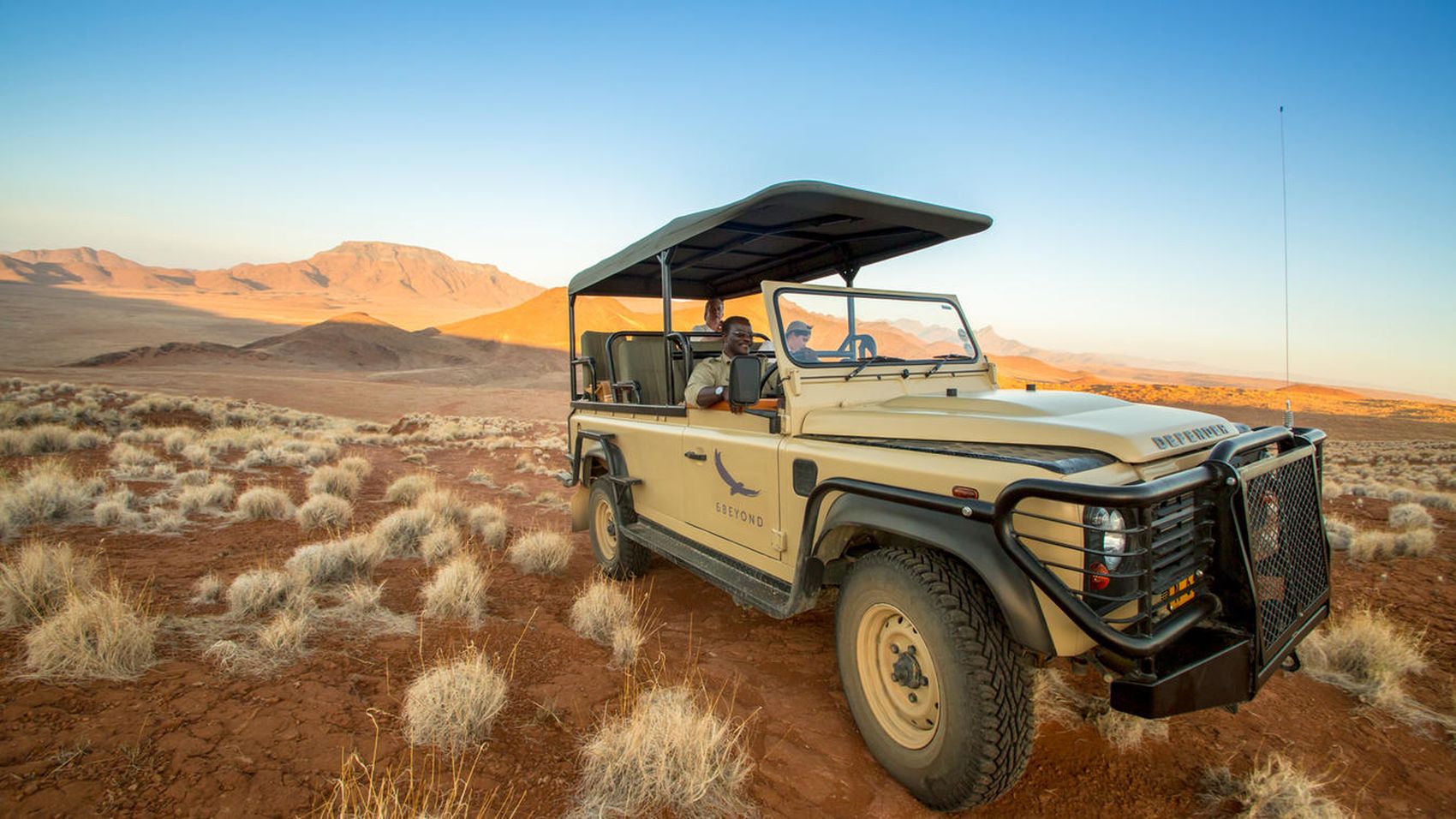 View Photos
Get to Know Namib-Naukluft National Park
The vast Namib-Naukluft National Park protects the dunefields around Sossusvlei, set in the expansive Namib Desert, as well as the hiker-friendly Naukluft Mountains
Almost half of Namibia's land area is comprised of the Namib, the world's oldest desert and the major component of the Namib-Naukluft National Park, the largest such entity in Africa.
The remainder of this 49,768 square-kilometre park comprises the scenic Naukluft Mountains, a prominent range of dolomite and limestone crags that rises from the surrounding desert to an altitude of almost 2,000 metres. Much of the park is quite inaccessible in anything but full-on expedition mode, but those sites that can be reached in an ordinary saloon car include some of the most rewarding in Namibia.
Travel with Peace of Mind
Plan your safari with confidence. Refundable deposits and flexible rebooking terms standard on your African safari.
Refundable
Rebookable
Flexible
Authentic
---
Why travel with us?
Recent reviews from travellers who planned and booked their Africa trips with Discover Africa Safaris
FAQs about Namib-Naukluft
June to October is the best time to visit Namibia - wildlife viewing in the dry season is the best in all national parks, especially in Etosha National Park. The newborn animals are also born in summer.
You are putting yourself in a position where you are exposed to wild animals for which many of them are dangerous. However, on a safari every precaution is made to ensure your safety when going on a game drives or walks. This is why it is of absolute importance that you listen to your well-trained guide at all times, failure to do so might result in harm, however, if you are respectful of your surroundings and the fact that you are in a wild place you will be perfectly safe and have an experience of a lifetime.
Show More FAQs
---
© Copyright Discover Africa Group