An Active Holiday in Namibia
If you're after an active holiday in Namibia, you're in for a mind-boggling array of choices: everything from hiking, mountain biking and sand boarding to river canoeing, ocean kayaking, mountain climbing, animal tracking and quad biking.
Swakopmund is an ideal base for an active holiday, as the coastal town offers a huge range of outdoors activities nearby, including sandboarding down towering dunes, skydiving over the desert, kayaking with seals in the ocean and quad biking.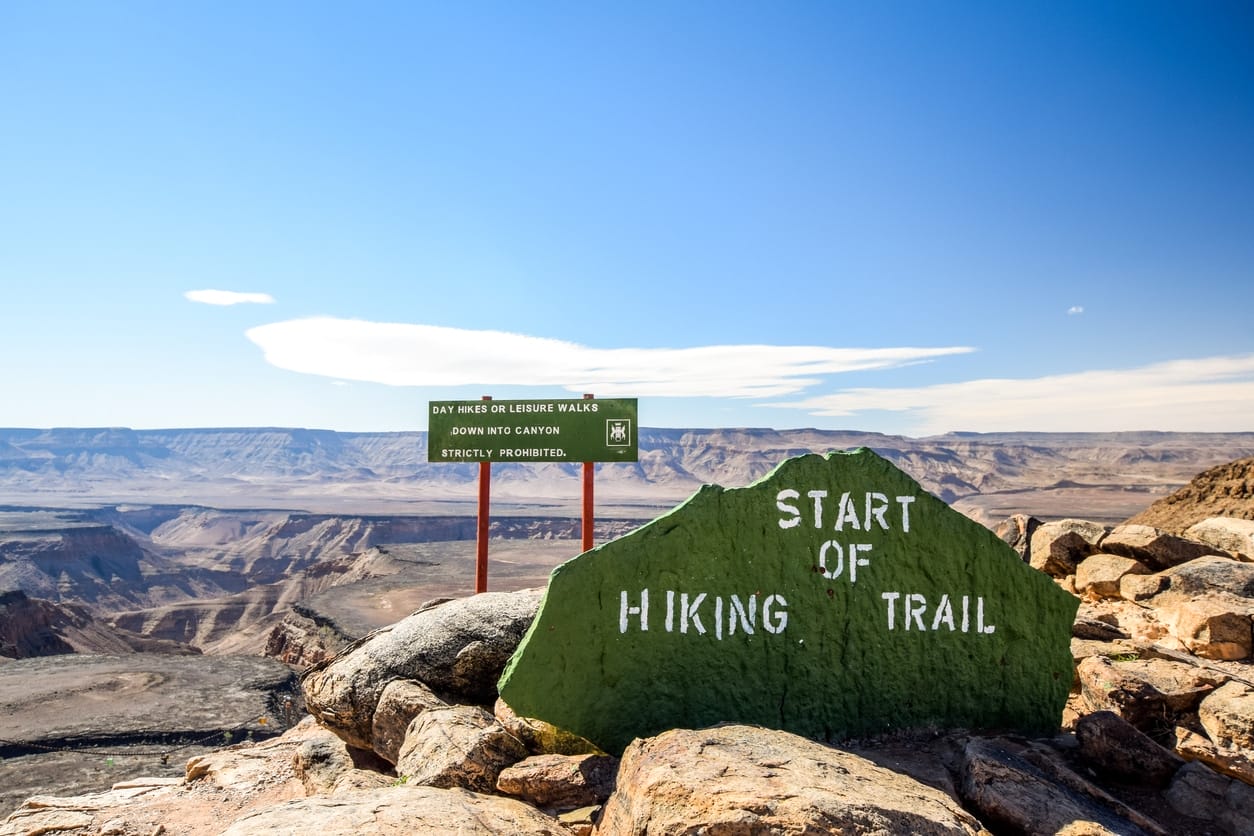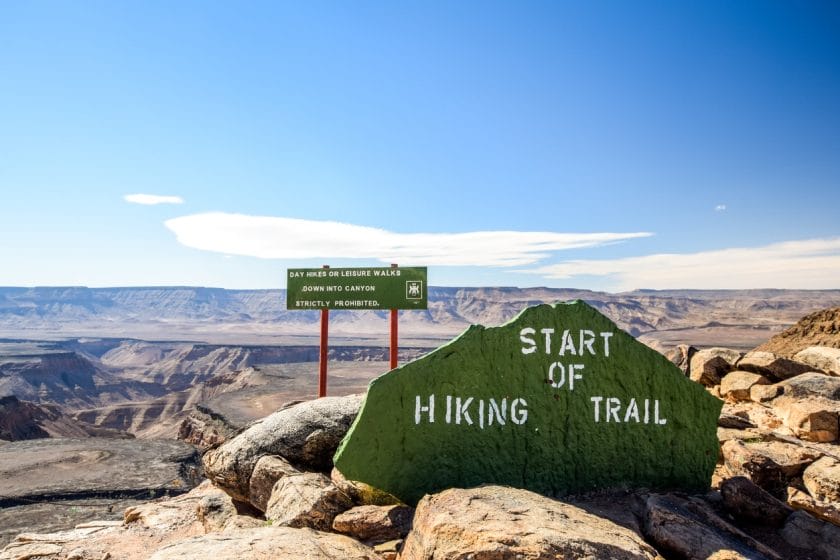 There are hiking trails all over the country but the most famous is the 85-kilometre, five-day hike in the Fish River Canyon, a route that is only open between May and September.
You'll need to be self-sufficient for the hike, carrying your own sleeping gear and food and the terrain is tough going, so it's not for the faint hearted.
A fantastic wildlife hike is the four-day Waterberg Hike in Waterberg Pleateau Park (which is open from April to November) where you can spot rare roan and sable antelope, as well as giraffe, kudu and hyena amongst the dramatic red sandstone cliffs of the park.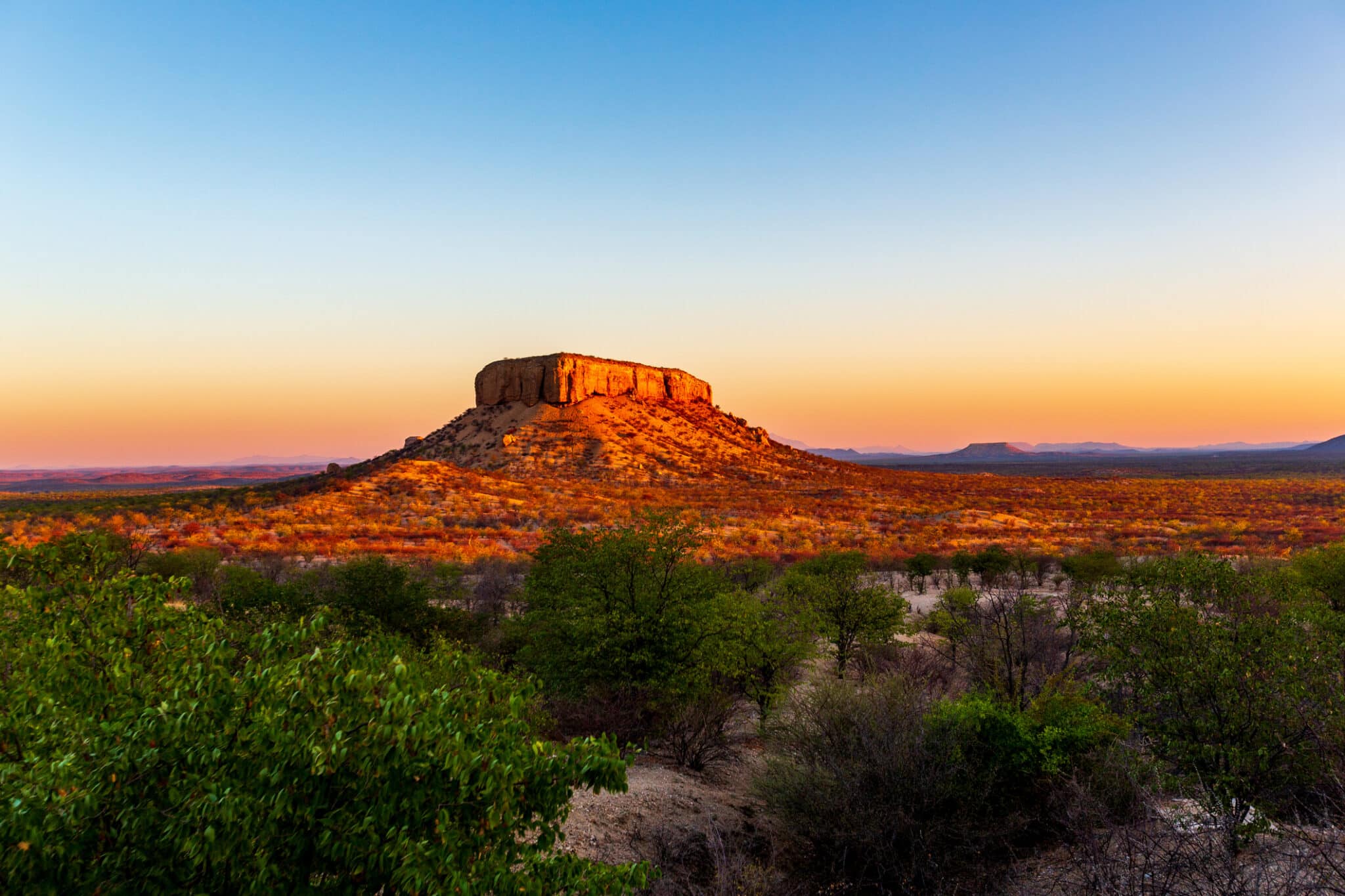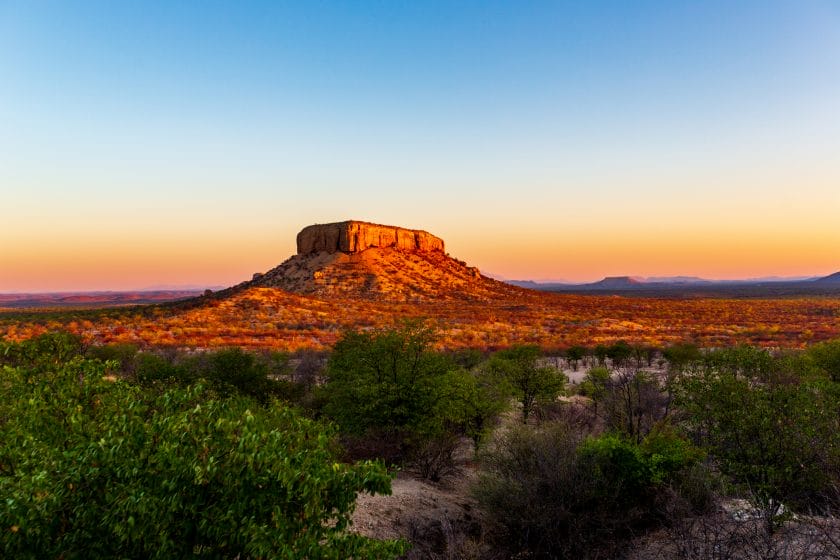 For an easier hiking option, there's the Tok Tokkie Trail, three-day slackpacking trail in the NamibRand Nature Reserve, where the walking is easy and your luggage is transported for you to comfortable outdoor camps that are set up for you at the end of your walking day (complete with cold drinks, gourmet food and hot water for washing).
Canoeing on the Orange River for a few days in southern Namibia is a perfect choice for a relaxing active holiday for the whole family. Several outfitters offer similar multi-day paddling trips which include guides and meals, meaning all you need to do is paddle, swim, and sleep under the stars.

Namibia is a mecca for mountain bikers, with an endless array of routes that traverse some of the country's most spectacular terrain and take you through wilderness concessions where you may be lucky enough to spot rhinos and elephants from the saddle.
There are strenuous multi-day cycles suited for experienced, fit riders through remote and little-visited areas such as the Kunene Region and Damaraland, but if you're just looking to cycle for a few hours, there are many options for short trails on private nature reserves dotted around the country.
Namibia offers a diverse range of climbing opportunities for enthusiasts, with its rugged mountains providing a range of challenges for climbers of all levels.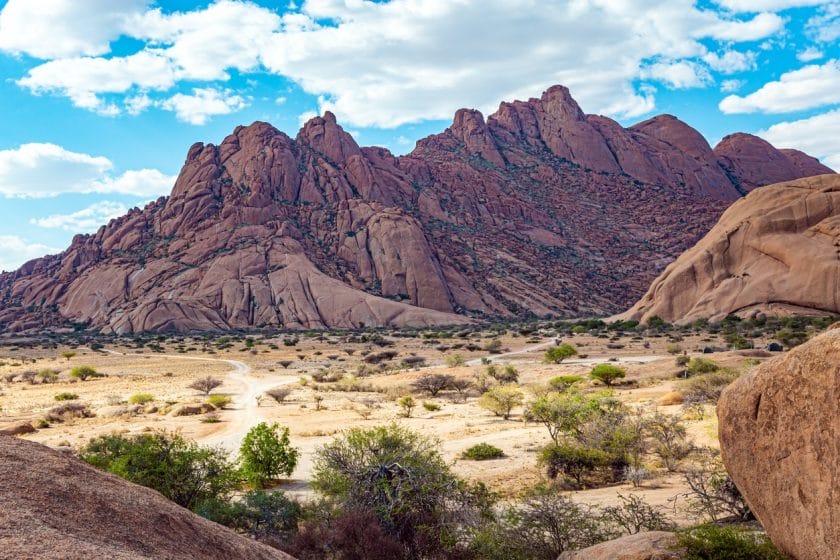 The Spitzkoppe, known as "Namibia's Matterhorn," offers a challenging peak summit and sport-climbing routes, while the Brandberg offers a multi-day summit of the country's highest point, with the added bonus of ancient rock art along the way. In the Erongo Mountains, there are thirty different routes to choose from.
All three of these climbing destinations can be found in the Damaraland region, located north of Swakopmund.
In Namibia it's easy to combine an active holiday with wildlife experiences by tracking animals on foot. Take your pick from the free-roaming desert rhinos and elephants of Damaraland, the cheetahs and leopards of Okonjima Nature Reserve or rare and elusive pangolins in Erindi Private Game Reserve.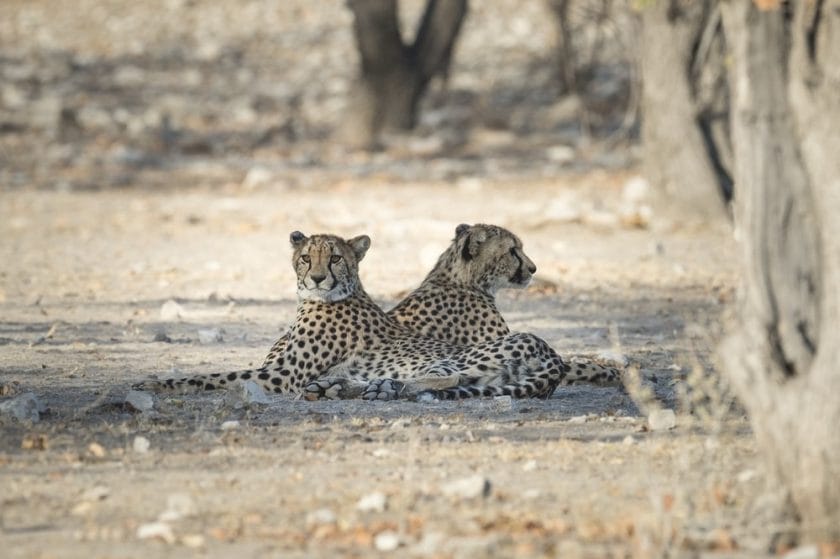 Having an active holiday in Namibia means you need the right gear: comfortable and sturdy hiking shoes, long lightweight trousers and long-sleeved shirts in neutral colours (so that you don't stand out in the landscape when tracking animals on foot), and a wide-brimmed hat. A pair of binoculars is a must for game viewing.
The best months for outdoors activities in Namibia are the cooler winter months of May to September. In summer, day time temperatures can be brutally hot, and some activities not available, such as the Fish River Canyon hike and the slackpacking hike in the NamibRand Nature Reserve.