A Couple Safari in Namibia
If you want to get off the beaten track and into the rugged wilderness for a romantic holiday, you can't get much better than Namibia. Despite its harsh climate and rugged terrain, Namibia offers a unique and romantic setting for couples.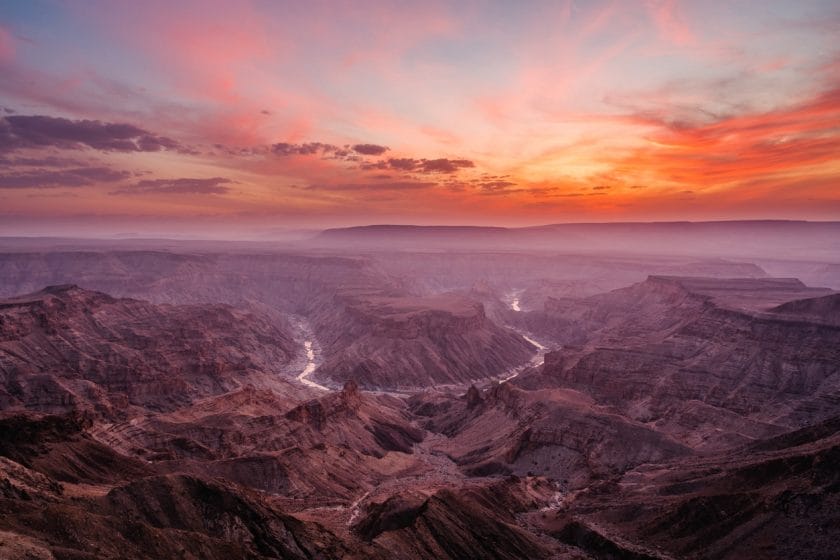 The stunning desert landscapes, intimate experiences such as watching the sunset from the top of a dune or waking up to a view of animals drinking at a waterhole, and luxurious safari lodges with private rooms tailored for honeymooners and couples, make it a perfect destination for a romantic getaway.
Additionally, many lodges offer special extras, such as the opportunity to sleep under the stars, that add to the overall experience.
Highlights on a couple safari in Namibia
Central Namibia is the top pick if you'd like to see Namibia's most popular attractions without too much driving. Clamber up and down the dunes of Sossusvlei, and get your adrenaline pumping with adventure activities in Swakopmund (where you can also indulge in hearty German food and excellent beer in good restaurants).
There's a good choice of luxury lodges near Sossusvlei, where you can stay in exclusive and intimate rooms or chalets with private decks surrounded by breath taking views of the desert.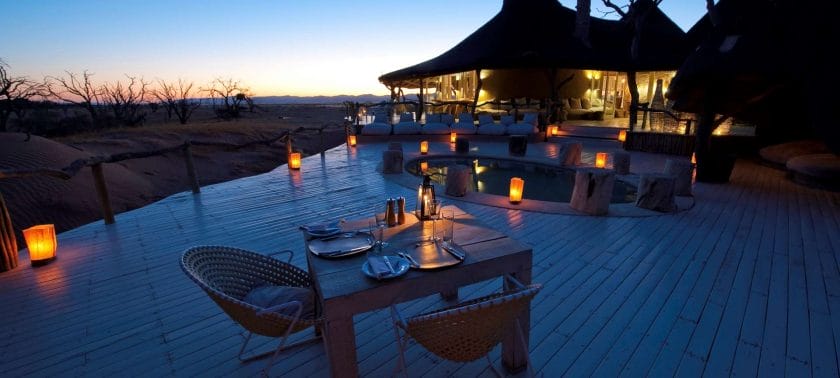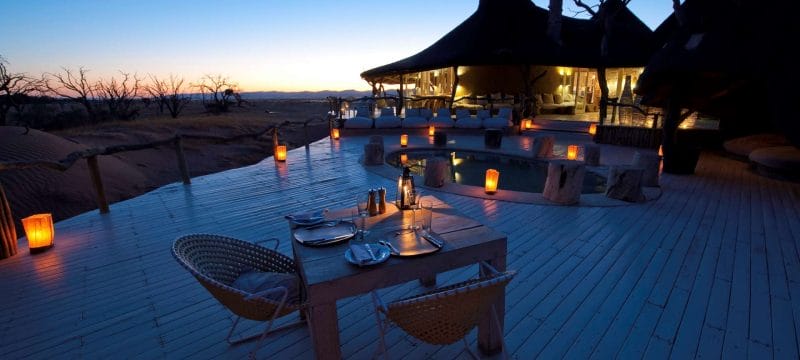 For wildlife, Etosha National Park in northern Namibia is unmissable, and staying in one of the five-star lodges or camps in and around the park means that after a day of game viewing you can relax in luxury: think showering outdoors while watching giraffes walk by, cocktails while you lounge on your deck overlooking animals grazing and gourmet dinners by candlelit under the stars.
If getting as far away from civilization as possible appeals to you for a romantic holiday, then opt for a stay in one of the luxury lodges tucked away in Namibia's remotest corners – in the Skeleton Coast National Park and Damaraland, where you arrive by plane and get to explore some of the country's most rugged and untouched wilderness areas with only a handful of other people for hundreds of miles around.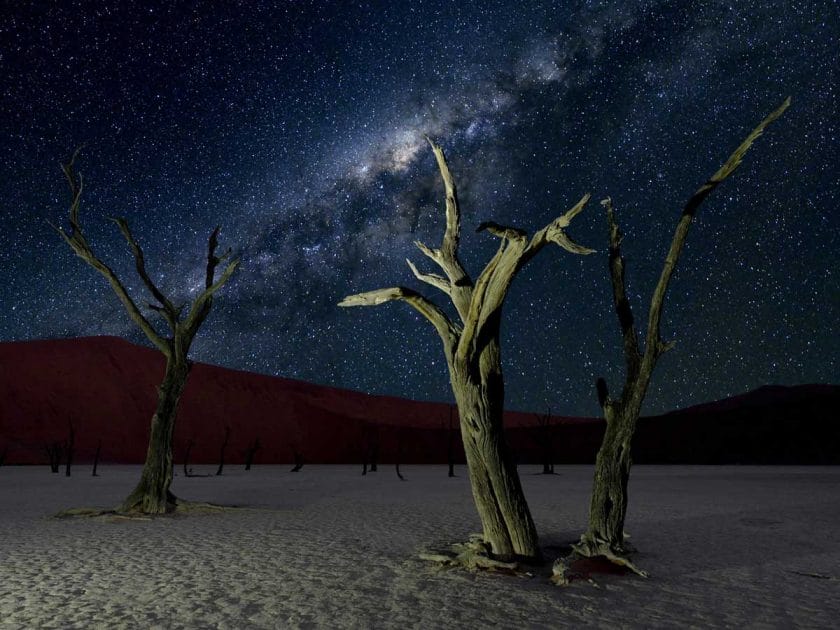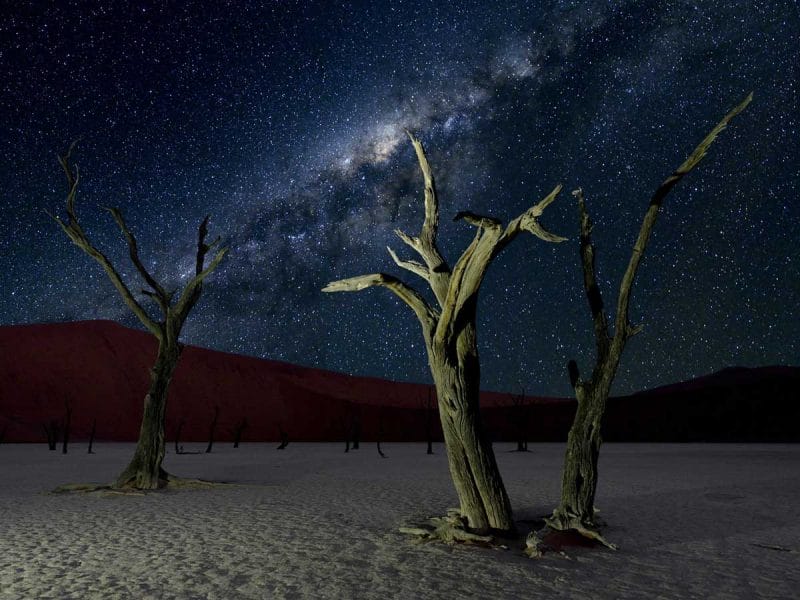 Watching the sunset from the top of a dune with no one else around, stargazing on the private deck of your luxury chalet, eating dinner by candlelight sitting above the cracked salt pan of Etosha National Park, game viewing from your bed and road-tripping on long, lonely desert roads.
Travel Tips for a couple safari in Namibia
Don't underestimate the driving time between destinations in Namibia and cram your itinerary so that you spend more of your holiday in the car. Plan to spend at least a few days in each destination to really soak up what Namibia is all about: wild scenery, space and serenity.