Caprivi Strip safaris, tours & holiday packages
Lush rivers and thriving wildlife
Custom Caprivi Strip
Describe your dream trip
We'll source the best value
Book when you're ready
Scenic Namibia is widely known as an arid country, but the Caprivi region is Namibia's lush green heartland characterised by three perennial rivers and an abundance of wildlife
Home to the perennial Kavango, Kwando (Linyanti) and Zambezi rivers, the Caprivi Strip is a lush green tether of land joining arid Namibia to the mighty Zambezi. For decades this was the scene of intense fighting, but thankfully the Caprivi's military bases have finally been silenced. While on game drive in Bwabwata National Park - one of the four Namibian parks located in the Caprivi - it is not uncommon to pass by overgrown shooting ranges and the remnants of old military encampments. But its pleasing to see wildlife numbers rebounding and nature rightfully reclaiming her domain in these areas once more.
Popular Caprivi Strip safaris
These popular itineraries can be customised to match your budget and travel dates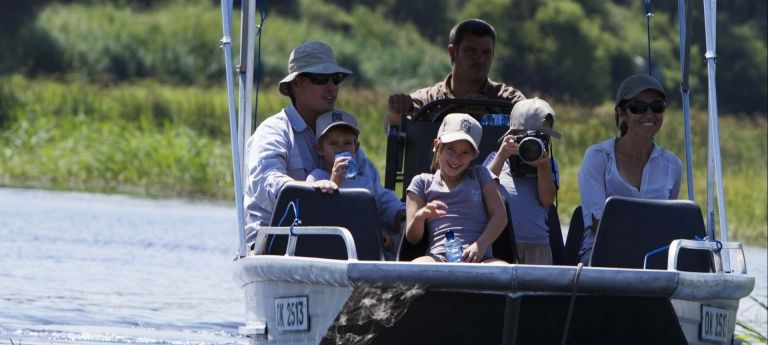 Enjoy both Botswana's Okavango Delta and Namibia's Caprivi Strip on a safari holiday filled with fun
$ 5,760
£ 4,166
R 83,035
€ 4,943
per person
11 days
Stephen Michael Cunliffe says
"While it might not boast any of Africa's more well known parks, the Caprivi is a very special place indeed. It is home to some spectacular rivers as well as one of my personal favourites: Mamili. This tiny park is a true wilderness area with no more than a couple of hundred visitors per year, and camping alongside the Linyanti in the company of big elephant and buffalo herds is an experience to savour."
More on Caprivi Strip holidays
While the newly proclaimed Bwabwata National Park lies sandwiched between the Kavango river with its popular Mahango National Park in the west and the Kwando River with Mudumu National Park in the east, it is the Caprivi's smallest game reserve that is arguably its best. Mamili National Park - recently renamed Nkasa Rupara - is tiny by African standards but its thriving wetland habitat supports huge herds of buffalo, elephant and a wide range of predators, including lion, leopard and hyaena.
The Caprivi is also home to a wide variety of lodges and campsites that focus on the region's natural beauty, abundant wildlife, excellent birding and outstanding tiger fishing. Whether you're a twitcher, fisherman, safari enthusiast or just passing through, you're sure to find that the Caprivi will have you wanting to stay longer than you'd originally intended.
Caprivi Strip Map
Caprivi Strip's location on Google Maps

Frequently Asked Questions about Caprivi Strip
What is a safari "bucket" shower?
Safari/bucket showers are common in mobile or tented camps where there is no permanent plumbing. They are an effective yet environmentally friendly way to shower where water is at a premium and provide plenty of hot water to wash… go there.
What is the accommodation like on safari?
Safari lodges have guest rooms similar to a hotel with en-suite bathrooms. They are comfortably furnished with all facilities normally associated with a 3-star hotel. Tented lodges have rooms which are tents on a platform and with a roof and… go there.
What languages are spoken in Tanzania?
Language The official language in Tanzania is Swahili but there are hundreds of other local dialects. English is the second official language and the country's commercial language. It is also the main teaching language used for all higher… go there.
Can I bring my children along on a safari?
Family safaris in Africa are a worthwhile and meaningful experience. Aside from spending quality time with your nearest and dearest under a wide blue African sky, a safari in Africa offers invaluable experiences including unique cultural… go there.
When is the best time to see the great migration?
Many people think that the Great Migration happens only once a year, but it occurs every year, with each season offering a unique wildlife experience. Although the migrations take place in a clockwise loop between Tanzania and Kenya, the… go there.
What vaccinations should I get?
This is all dependant on the countries that you will be visitng and due to the status of certain vaccinations changing at times, please consult our experts before getting vaccines. go there.
Is it okay to drink the water?
In some parts of Southern Africa it is safe to drink the tap water, however it is highly recommended to stick to bottled water (mostly supplied) during your trip as even drinkable African water is completely different in taste and… go there.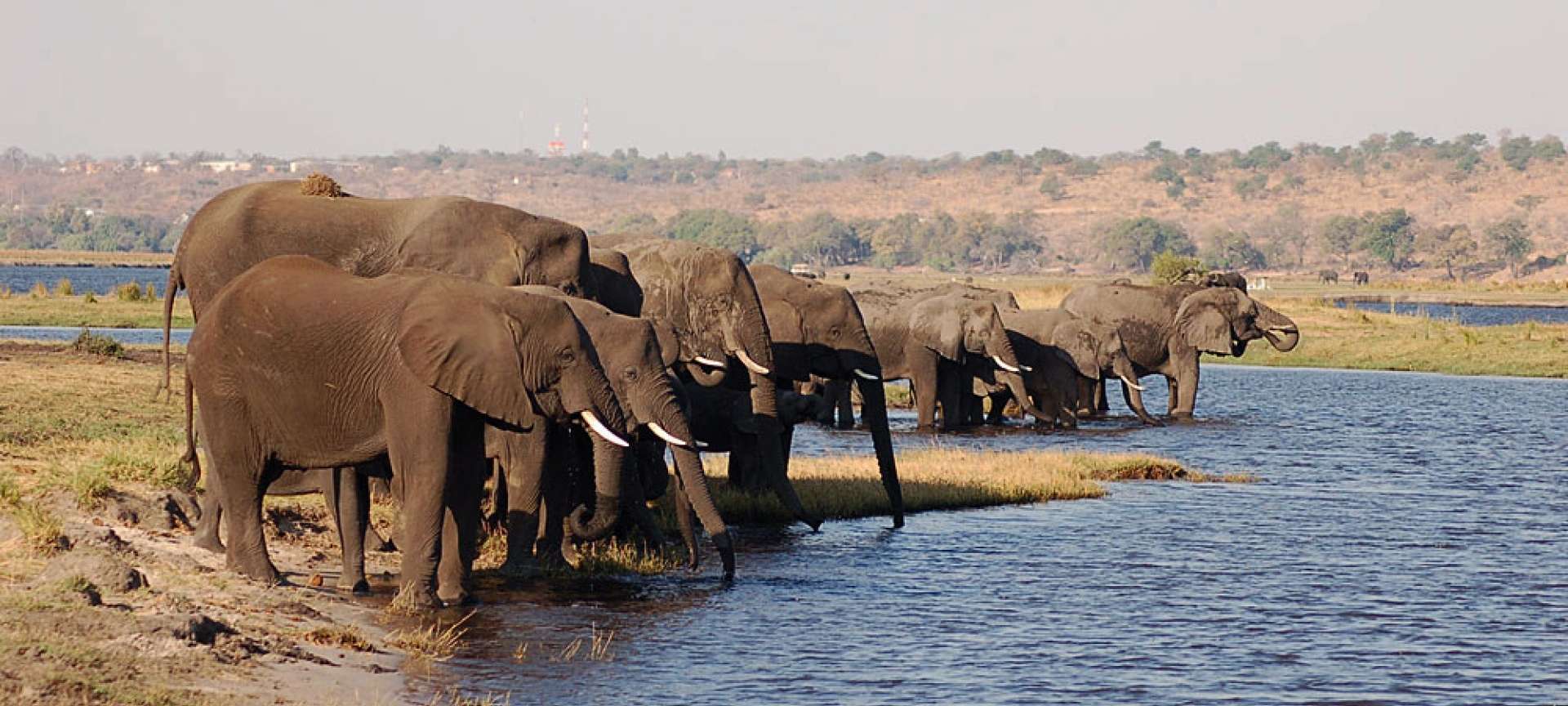 Reviews on our Caprivi Strip safaris
This was my first safari. I didn't expect to be so pampered. Everything was first class. We had everything provided for us before even asking. We had a dedicated team at our service. Megan was on call whenever we needed something and she…
Saada
from Nigeria
Tanya was an absolute delight to deal with. From the first phone call she was extremely polite, professional and very eager to facilitate my requests regarding our safari. Our 3 nights at the V & A Hotel were fabulous and Motswari Game…
Debbie
from Australia
Perfectly tailor-made tours that take all your wishes and requests into consideration. All my expectations were beyond fulfilled.
Henrik Wetterstrand
from Sweden
Living afar and trusting in an organisation with whom you have no previous knowledge can lead to feeling of mistrust and wondering whether what we have paid for actually exists. A little more proactive communication would have eased those…
Tony Russell
I just wanted to thank Discover Africa and Karl Svendsen - the safari was great - we saw many more animals than expected including cheetah, leopard, many lions and even a three-day old elephant calf. Additionally, we had our own hippo…
Margaret Dean
Planning the trip was managed extremely well especially since travel was at a busy time of year and not much notice was given. All communication was by email, and was responded to promptly and efficiently. Different options were provided…
Suzanne McKeen