Adventure Activities in Namibia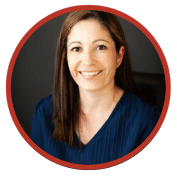 Planning your Namibian adventure holiday is a matter of deciding which sorts of experiences you'd like to have. Without much planning or preparation, you can have a jam-packed itinerary full of adventurous activities, some of which are suitable for the whole family.
Just by staying in Swakopmund, various tour operators offer everything from skydiving and sandboarding down massive desert dunes to quad biking and ocean kayaking.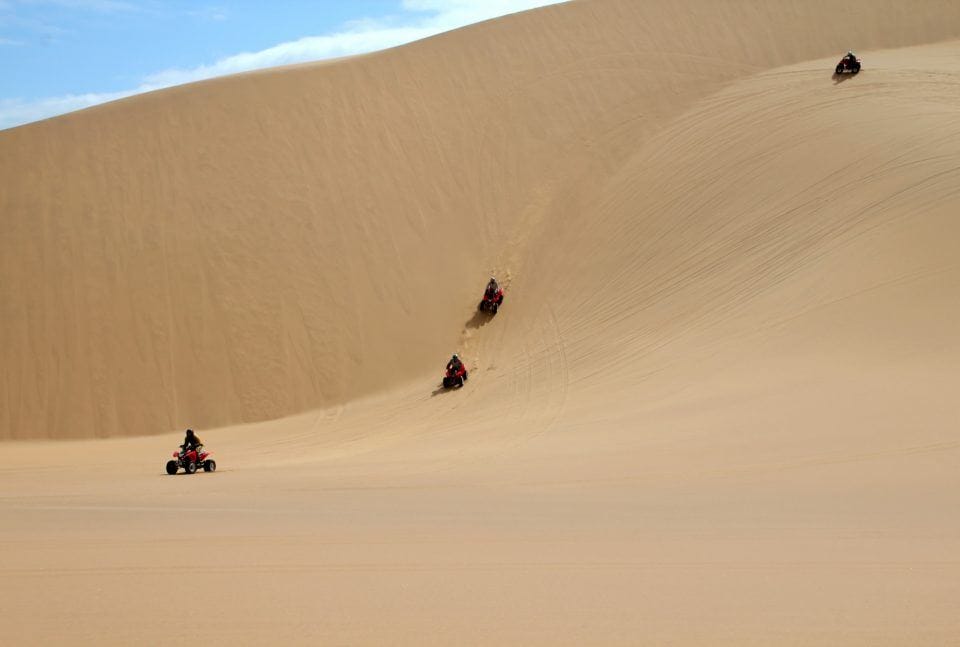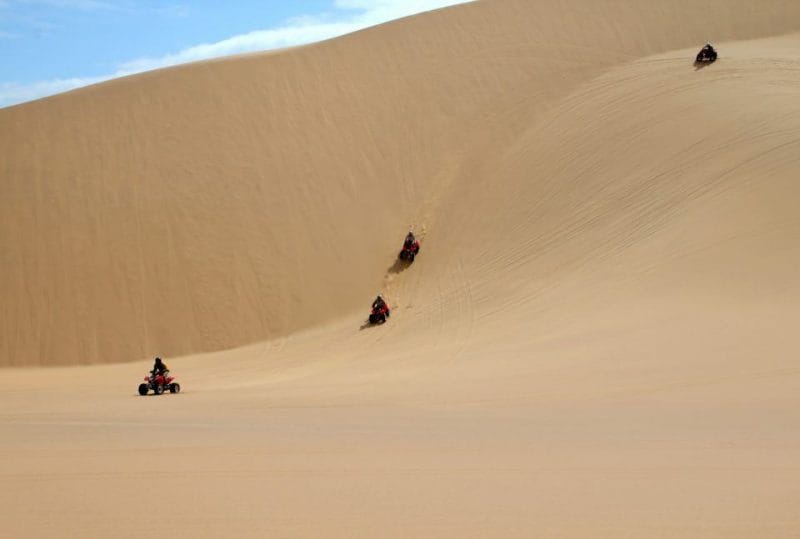 Going 4x4ing in Namibia's most remote places is one of the most adventurous ways of experiencing the country's wildest landscapes. Two of the best 4x4ing areas are the Skeleton Coast National Park and Damaraland – wild, rugged, remote, and inhospitable but incredibly scenic.
Regarding active adventures, Namibia's tough peaks in the Brandberg and the Spitzkoppe mountains lure experienced climbers looking for a challenge.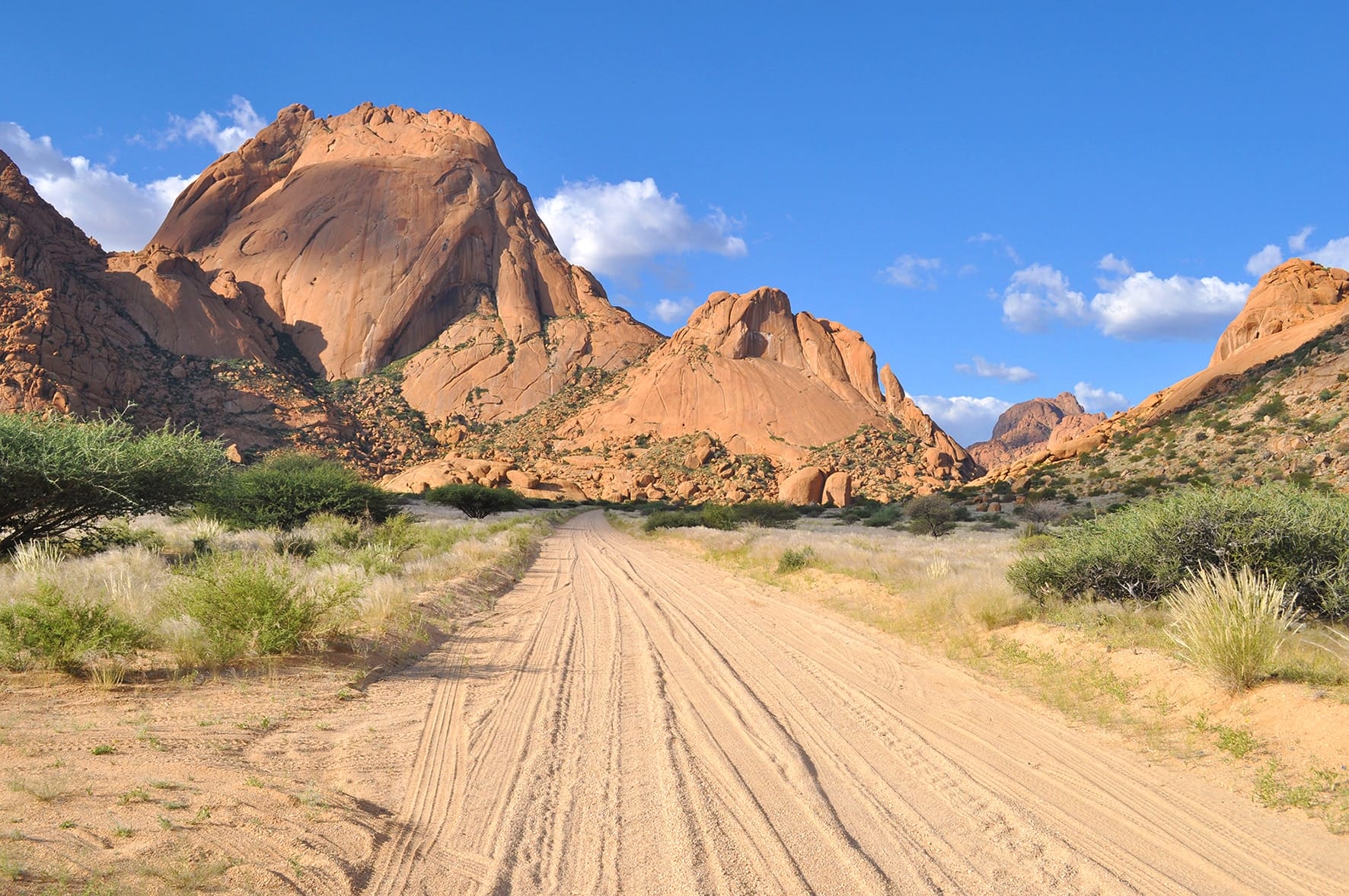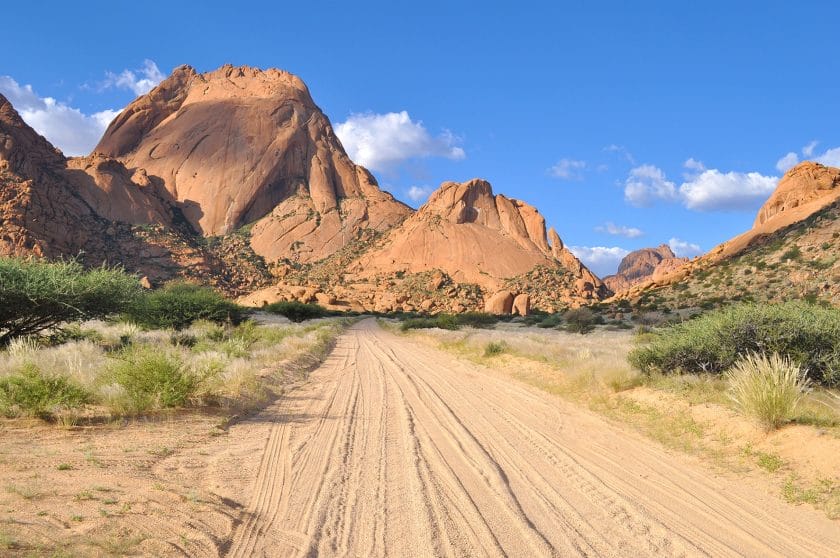 The five-day Fish River Canyon hike, which takes you through some of the best scenery of Africa's largest canyon, is a beautiful trekking option for those with stamina. You can also find shorter, less strenuous hiking routes throughout the country.
A perfect family-friendly adventure is an Orange River canoeing journey, where you paddle down the watery boundary between Namibia and South Africa, passing through magnificent desert landscapes.