Etosha National Park Road Trip Adventure (8 days)
Etosha National Park Road Trip Adventure (8 days)
Drive yourself through the majestic landscapes of Namibia en-route to Etosha and spend your days searching for, and finding the wildlife that Etosha is known for
JanLow
FebLow
MarLow
Apr
May
Jun
JulPeak
AugPeak
SepPeak
OctPeak
NovPeak
DecLow
Costing tip: When comparing with other companies, remember most of them only show the low season rate. How pricing works >
What to Expect on This Safari
This popular itinerary can be customised to match your budget and travel dates by adding/removing a few days or selecting different lodges
Welcome to Namibia
This southwest African desert wonderland know as Nambia is home to a diverse spectrum of wildlife including one of the largest cheetah populations on earth. Windhoek and Swakopmund are also well known Namibian destinations for their German colonial architecture. Its wide open spaces make it the ideal location for a 4x4 self-drive safari.
On arrival at Windhoek International Airport you will be met by a representative from Discover Africa and assisted with the collection of your rental vehicle.
With directions provided, travel north to Okonjima, where you will be spending the night. Be sure to reach the lodge by early afternoon so that you can join the afternoon activity, which you have been signed up for, if you so wish.
Once you are back at the lodge, enjoy a traditional Namibian dinner.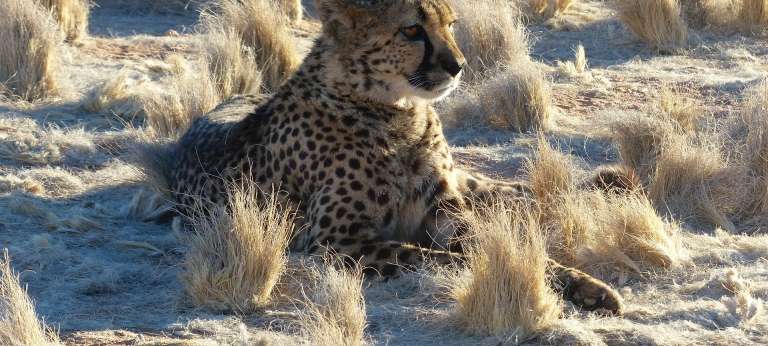 Eastern Etosha
Today you have also been signed up for a morning lodge activity. So prepare for an early start to the day, but its assured to be well worth the effort. After finishing breakfast, make your way further north to the eastern side of Etosha National Park.
Accommodation will be arranged for you at Mushara Bush Camp in thatched tented accommodation - a true bush experience you're unlikely to forget anytime soon.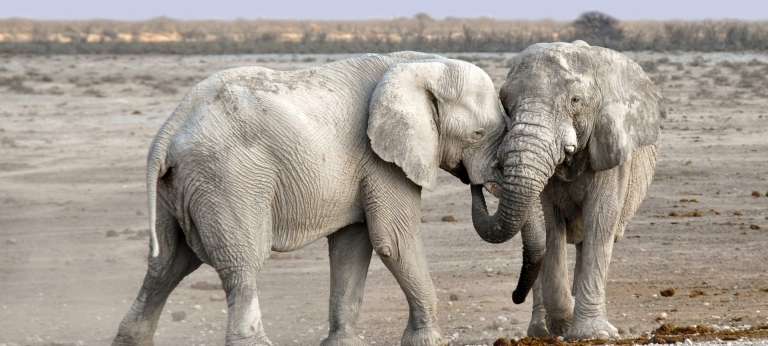 Game viewing
As you have your own vehicle, you can drive yourself around Etosha National Park, taking in waterholes like Tsumcor, Klein Okevi, Chuddop and Klein Namtoni. Or, if you prefer, we can arrange a game drive for you where a guide is provided by the lodge.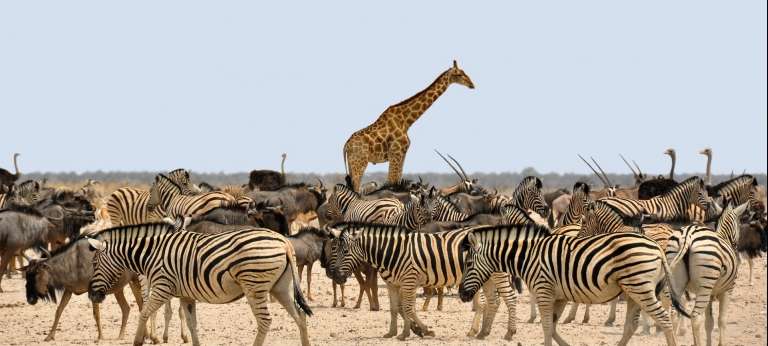 Namibian vistas
You will have the oppurtunity of having another day to explore Etosha from the comfort of your own vehicle. The park covers a vast area which is under protection. This dates back to colonial German rule and is arguably one of the most productively involved game parks in Africa.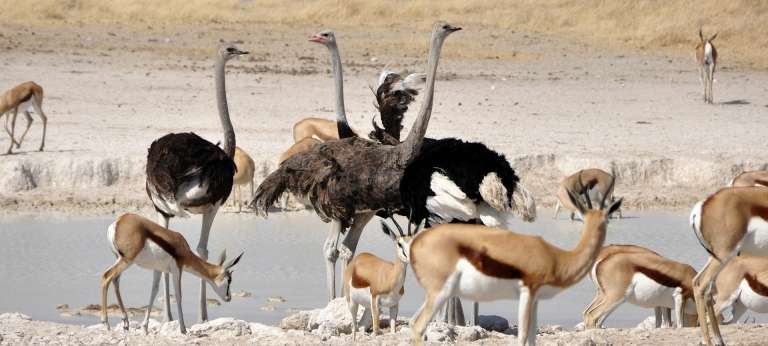 Southern Etosha
After a hearty breakfast take a lengthy drive through this majestic wildlife area towards the Anderson gate. Other notable areas to see are the watering holes at Goas before settling for lunch at the Halali Resort. In the evening you will take up a nights rest at the Etosha Village lodge. This lodge is situated just outside the park itself and there are also individual luxury canvas made suites which are constructed on raised timber decks and offer air-conditioned spacious bedrooms with a unique 'kraal' inspired en suite bedrooms.
A kraal is an African village consisting largely of a particular variety of huts.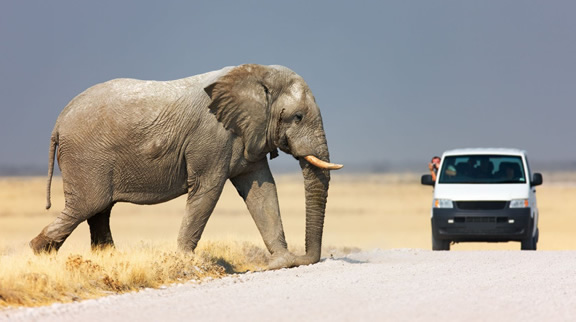 Namibian wildlife
Etosha National Park, meaning "the great white place' has a massive salt-pan in the middle of the park and is home to hundreds of species of mammals, birds and reptiles, including several threatened and endangered species such as the black rhinoceros.
Binoculars and a camera are an absolute must for this very reason.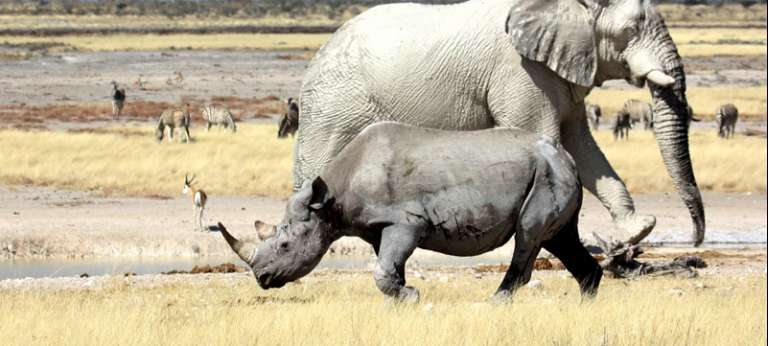 Last safari day
After the summer rains in Etosha, there are potholes and "vleis" with make for challenging 4x4 driving through certain areas. The lakes in the parks are the best place to view the feathered inhabitants of the park. Be sure to be at a waterhole at sunset as you will get very close to the elephants, rhino's and oryx that come to drink during the summer months.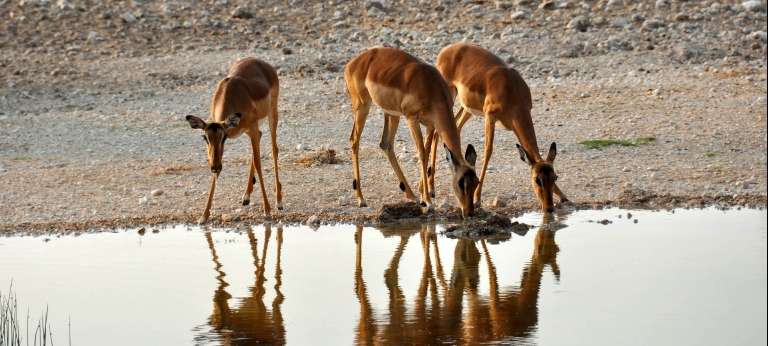 End of Namibian safari
Make your way back to Windhoek today in order to return your vehicle and to connect with your onward travel arrangements.
Please note that this journey is completely adjustable to your requirements. We can make it a few days shorter, or add an extention; we can change lodges and base the accommodation on more upmarket options, and we can run it for families.
Contact a friendly Discover Africa consultant today for more information and when is the best time to travel.
Recommended Iteniraries and Tours