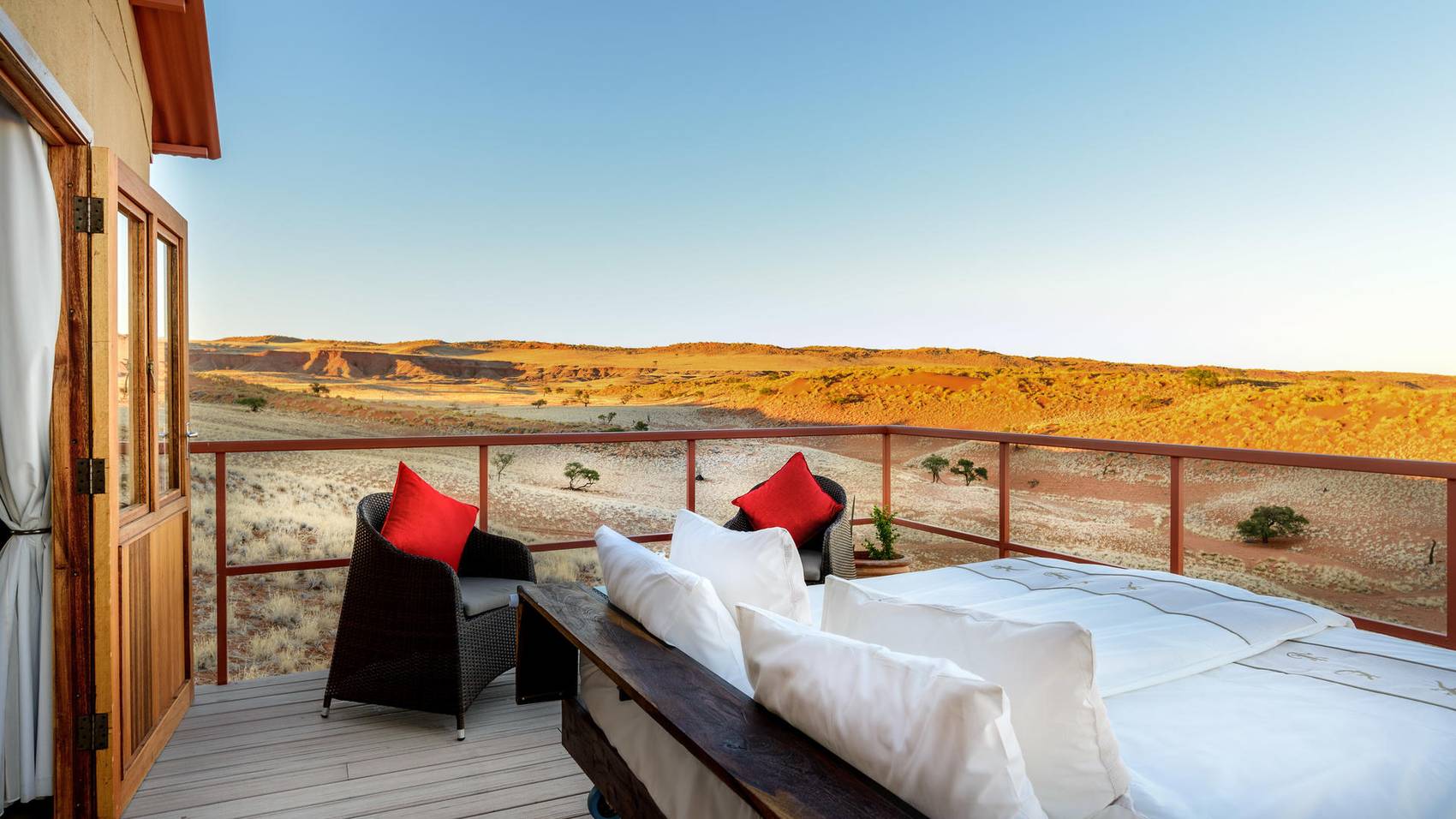 View Photos
Safari Styles

Namibia's experiences are all about taking in the spectacular landscapes of desert, mountains, coastline and run the gamut from sedate to extreme, and everything in between.
For many travellers to Namibia, wildlife viewing will be at the top of their list of experiences. Spotting Etosha's abundant wildlife by driving yourself around the park or going on guided game drives is certainly an unmissable highlight of any holiday to Namibia, but you can also have more active animal experiences including horseback wildlife viewing in various reserves and tracking desert rhinos on foot in Damaraland.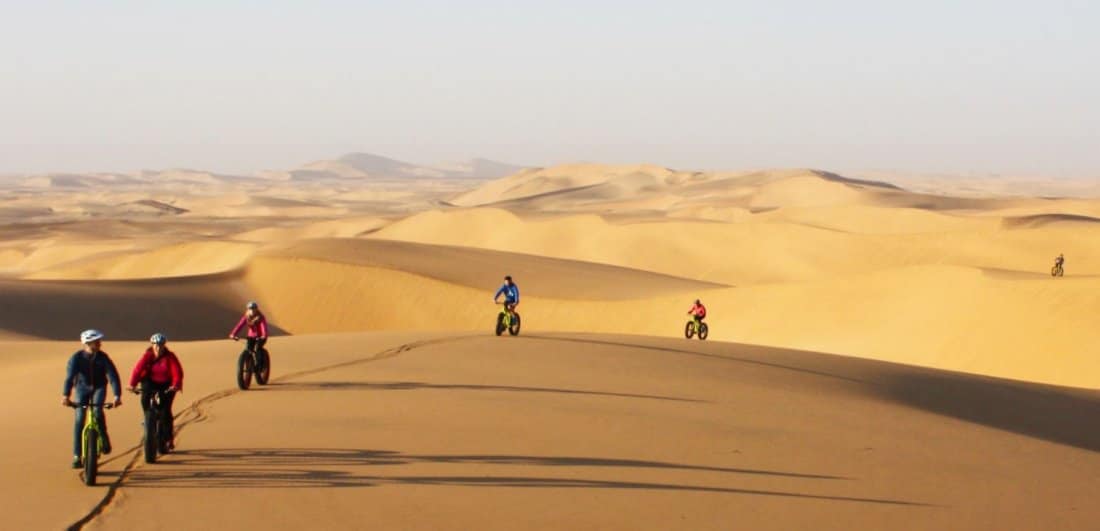 Namibia's adventures and outdoors activities are endless and cater for all fitness and experience levels: from short gentle walks in the desert to multi-day strenuous hikes, bouldering to serious mountain climbing and easy mountain biking routes to tough-going long cycles through rugged desert terrain. And then there's family-friendly ocean kayaking, gentle canoeing on the Orange River, quad biking in the desert, sand boarding down huge dunes, and, the ultimate adrenaline-pumping fun: sky diving. For experienced drivers, Namibia offers memorable 4×4 adventures that range from routes of just a few hours to days-long journeys into the country's remotest and wildest corners.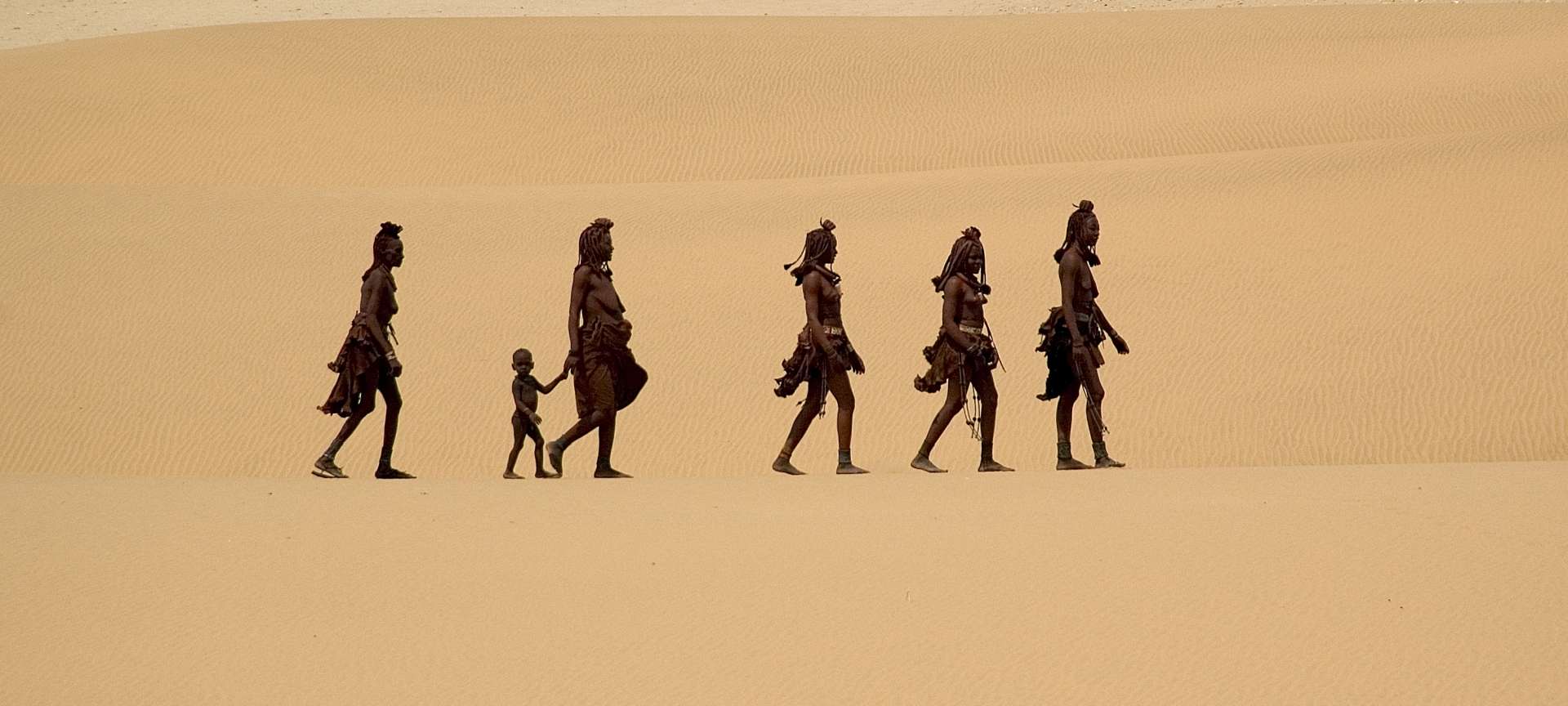 The Himba people of the dunes
While it's a sparsely inhabited country, Namibia is not short on cultural experiences. Namibia's highlight cultural experiences include exploring Twyfelfontein in southern Damaraland, where you'll find more than 2000 ancient engravings at the largest concentration of San rock art on the continent, visiting a traditional Himba village in the Kaokoveld to learn about the lives and culture of this semi-nomadic tribe, and spending time with a San tribe in the Kalahari, in the north east of Namibia, learning how these former hunter-gatherer people survived in the harsh desert environment by hunting animals and living off wild plants. There are also six Living Culture Museums spread around Namibia, each of which offers you the chance to learn about the traditions of Namibia's different ethnic groups through interactive experiences.
Travel with Peace of Mind
Plan your safari with confidence. Refundable deposits and flexible rebooking terms standard on your African safari.
Refundable
Rebookable
Flexible
Authentic
Why travel with us?
Recent reviews from travellers who planned and booked their Africa trips with Discover Africa Safaris
© Copyright Discover Africa Group