The Namibian desert town of Swakopmund's breathtaking natural beauty and captivating German architecture serves as a reminder of its diverse history of the area.
Apart from relishing in the history and stark beauty of the Swakopmund, here are eight things to do during your next trip to Swakopmund.
Experience Namibia from the sky
There are a number of daytime scenic flights that travellers may experience and is undoubtedly one of the best ways in which to experience the full magnitude of the Namibian desert.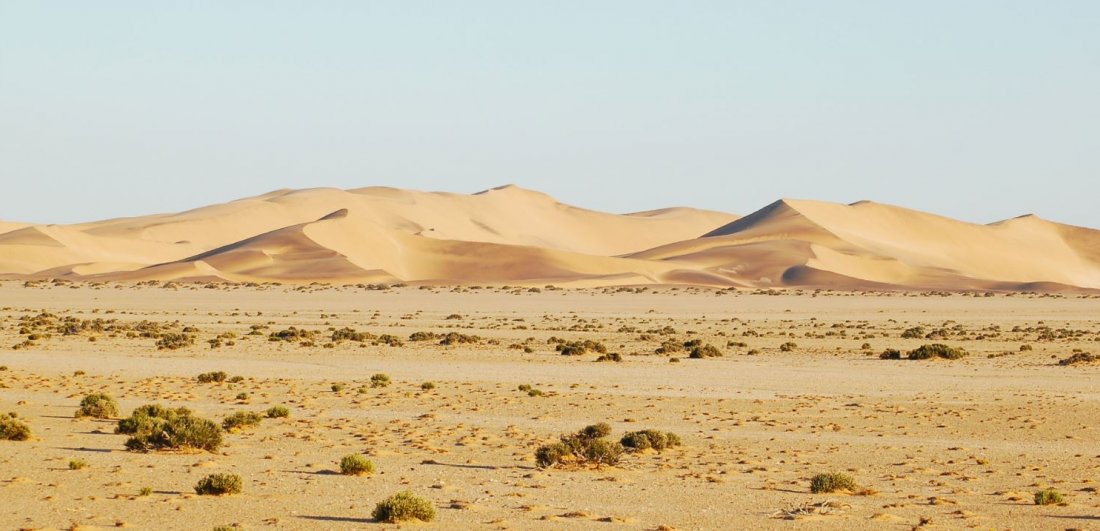 The living dunes of Swakopmund
Explore a living desert
There are various tours which delve deeper into the life behind the desert, which is unique for its arid conditions as there's so much to experience and explore. Day tours transport travellers to an area of which there is an abundance of desert life and weird and wonderful desert fauna.
Half and full day tours to Sandwich Harbour
Sandwich Harbour forms part of the Namib Sand Sea area which is a UNESCO World heritage site. It formed a large unique fresh water harbor of yesteryear and today it can only be accessed at certain times of the day (due to ocean tides) by 4x4.
There are options to go on excursions to this area either from Swakopmund and Walvis Bay and it's said to be a mecca for photographers and tourists wishing to experience the desolation and history of the Skeleton Coast.
Visit dolphins, seals and whales with various ocean cruises
There are daily cruises which leave from the either Swakopmund and Walvis Bay into the icy Atlantic waters where a world of ocean life awaits. This is an unforgettable opportunity of seeing dolphins up close and personal as well as seals and various varieties of whales.
It's widely regarded to be a highlight when visiting this part of Namibia. A lucky few might even get a glimpse of the rare sunfish (Mola Mola). Some of these luxurious ocean cruises will offer a complimentary glass of champagne, oysters and snacks as a great end to a magical day.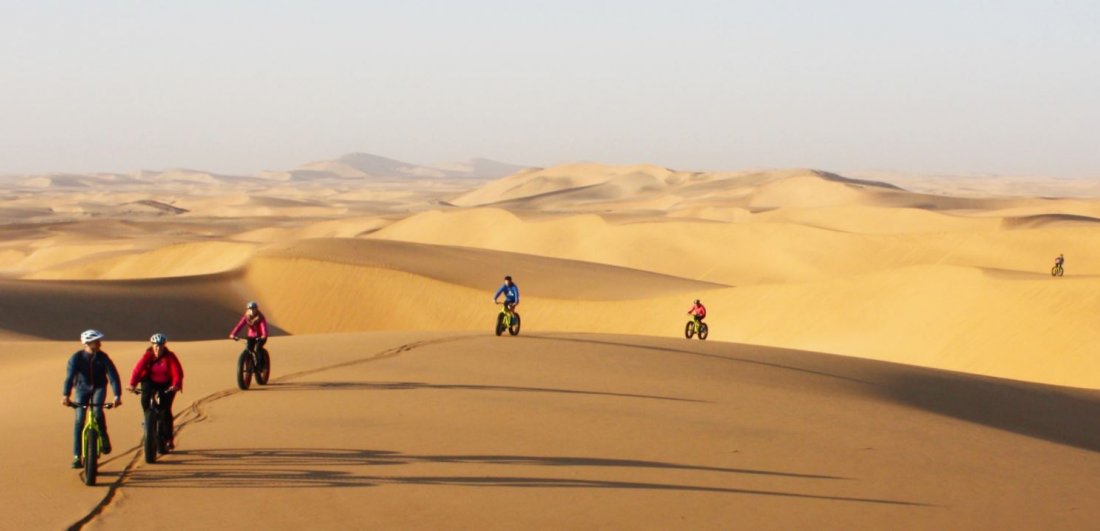 Fat bike tours in Namibia takes you over more strenuous terrain such as a desert.
Fat bike tours
A fat bike is an ingenious new design on the traditional mountain bike that enables one to venture over more strenuous terrain such as a desert. It's also a far more eco-friendly way to travel around the desert then using 4x4s or motorbikes. This is largely due to the thickness of the tyres of the bike itself.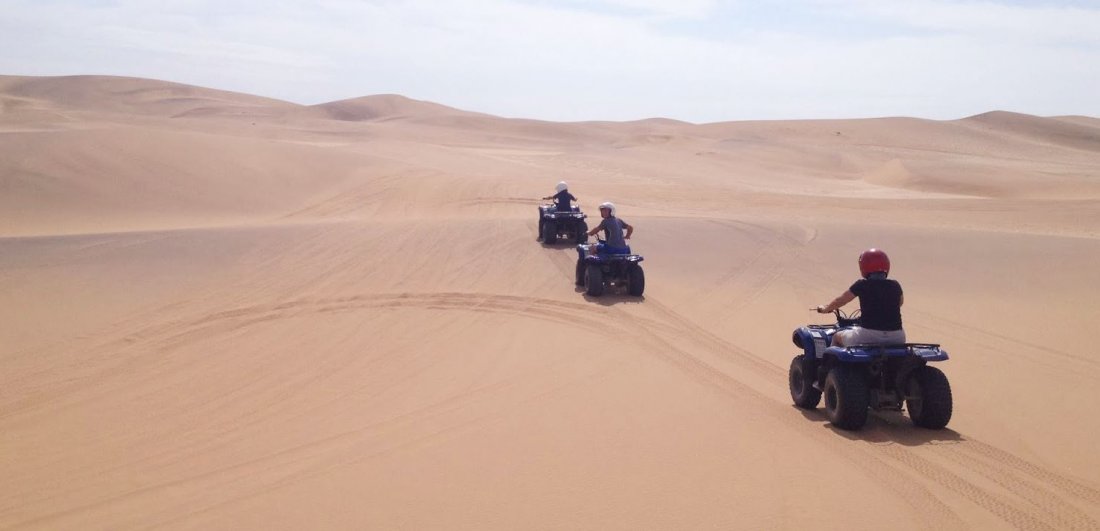 Quadbiking over the sand dunes in Swakopmund, Namibia.
Quadbiking
Another great way to experience desert life is quad biking and there are various options for this in Swakopmund to suit all ages and experiences. One can go for as little as one hour but it's advised to do a half day or full day tour to really get into desert culture.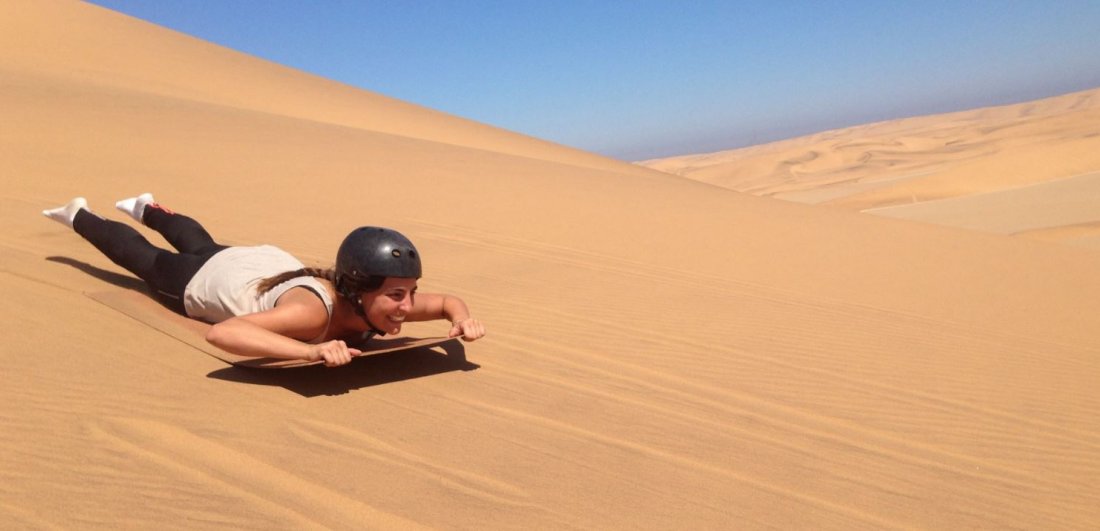 Sandboarding is a popular attraction for travellers visiting Swakopmund.
Sandboarding
Since Namibia is a land of sand, sandboarding has naturally started to take off as a popular recreational activity for tourists and locals alike. Namibia is one of the best destinations to sandboard on the entire African continent and its considered to be an absolute highlight when passing through Swakopmund.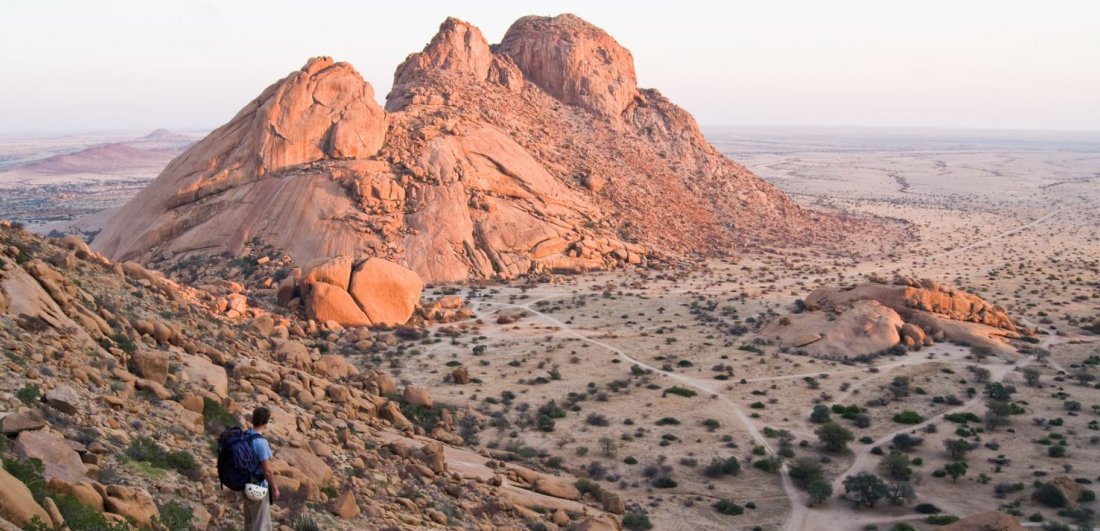 Namibia's towering Spitzkoppe.
Spitzkoppe excursions
This area is well known for its out of this world landscape which will transport you to apart of Namibia that might even resemble planet Mars. A photographer's mecca the area is also highly popular for its unique vegetation and Bushmen paintings.
A vast variety of bird species can also be viewed in the area and they even have certain types of wildlife. There are various options for day excursions to this magical part of Namibia.
---