Namibia's scenery and sights are as astonishing as they are varied, ranging from the Namib – the world's oldest desert – a vast and beautiful wilderness that covers much of the country in sandy plains, dune seas and savanna, to where dunes meet crashing oceans on the dramatic Skeleton Coast, to rugged granite mountains adorned with ancient rock art, the giant cracked salt pan of Etosha National Park and the dizzying depth of the Fish River Canyon.
Adventure tours in Namibia are always just around the corner. Whether it's tackling a challenging 4x4 route in a remote area, hurtling down a sand dune on a board, or sky diving above the desert, there are endless ways to experience the country with some adrenaline-inducing fun.
We couldn't possibly come up with only ten incredible things to do on a Namibia safari, but here it goes...
1. Dune 45
Dune 45 is 148 metres of burning orange sand dune in Sossusvlei. Hike to the top of it. Sit down panting. Watch the most amazing sunrise you've ever seen.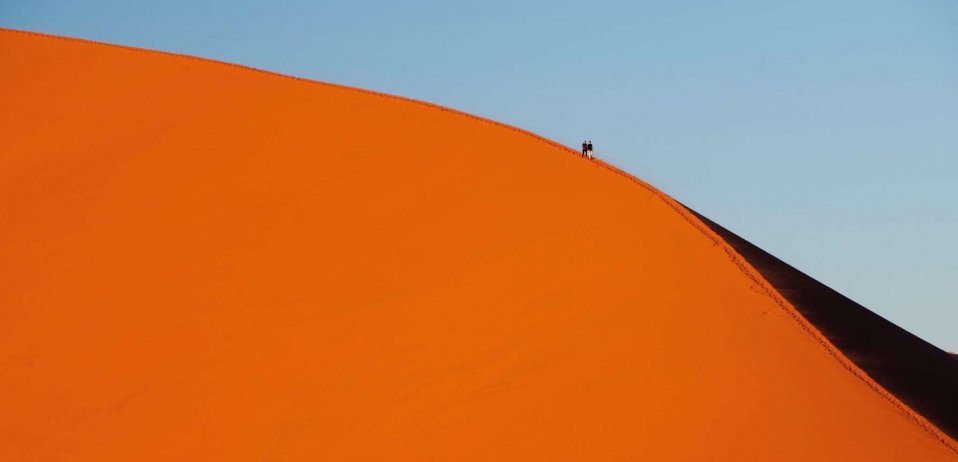 2. Quadbiking in Swakopmund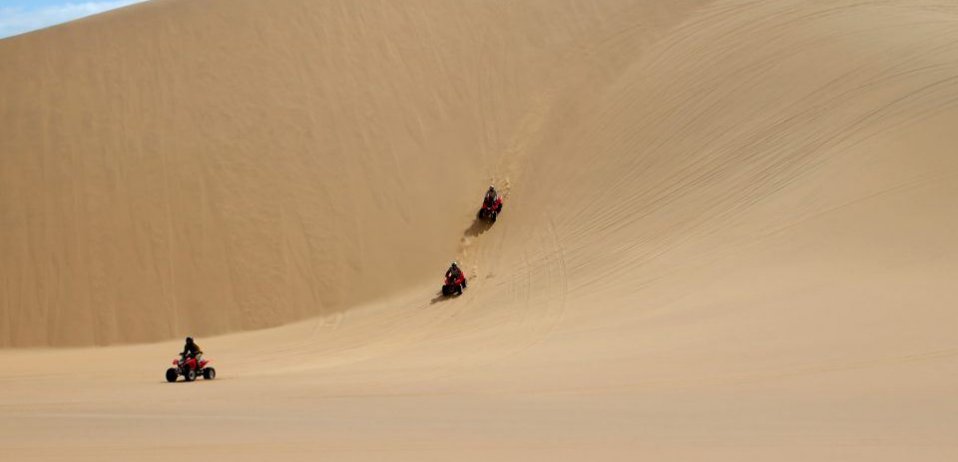 Pack sunblock and a healthy craving for adrenaline. Take yourself to Swakopmund for a thrilling quadbiking joy ride through the rolling curves of the Namib desert. Still hungry for more? There are tons of thrilling activities in Swakopmund to experience. Sandboarding, paragliding, scenic flights; if it makes you scream from a self-inflicted adrenaline rush - you can do it in Swakopmund. It isn't called the adventure capital of Namibia for nothing!
3. Fish River Canyon
As the second largest canyon in the world, Fish River Canyon, makes for one of the most unique hiking trails in Africa! Home to a range of rare wildlife, the area is simply beautiful with stunning vistas that span as far as the eye can see. Without a doubt, a trip to Fish River Canyon is one of Namibia's top things to do.
4. Etosha National Park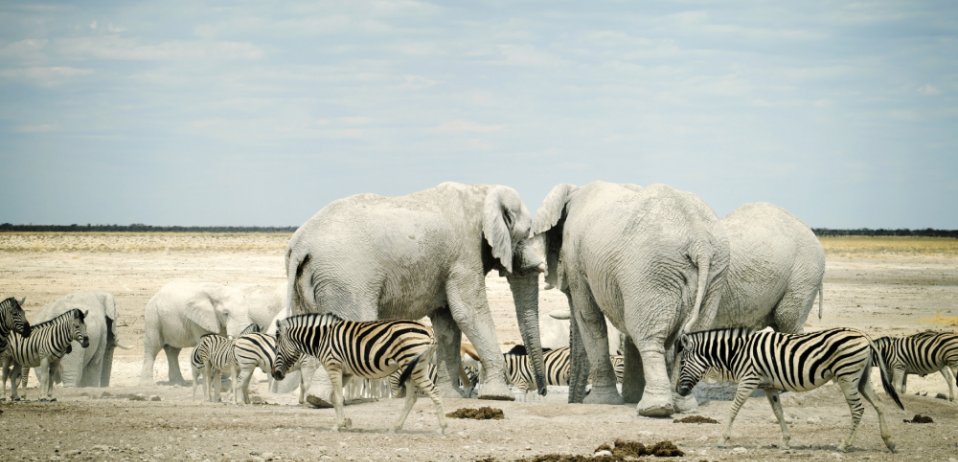 Namibia's prized national park; one of the last places in the world where the endangered species of the black rhino can still be seen! This 20 000 km2 portion of unspoiled Africa is dotted with rest camps which have been specially erected to give travellers a 'surrounded by wild Africa' experience. Wildlife, bird life, safari game s offering 360 degree views of the wilderness. Etosha is nothing but the best of Namibia's natural beauty.
5. Visit a Himba Tribe
Delve into a truly unusual culture when visiting a Himba Tribe. We wear clothes, they butter fat and ochre. We speak in silky sentences, they click their way through a conversation. Spending an afternoon surrounded by those who live off the land and who are clueless to the ways of modern technology is rather refreshing and without a doubt, enlightening!
6. Game Fishing
Spend the day off the coast of Namibia reeling them in! Bring back your catch and enjoy a delicious fish braai.
7. Hot air balloon ride over Sossusvlei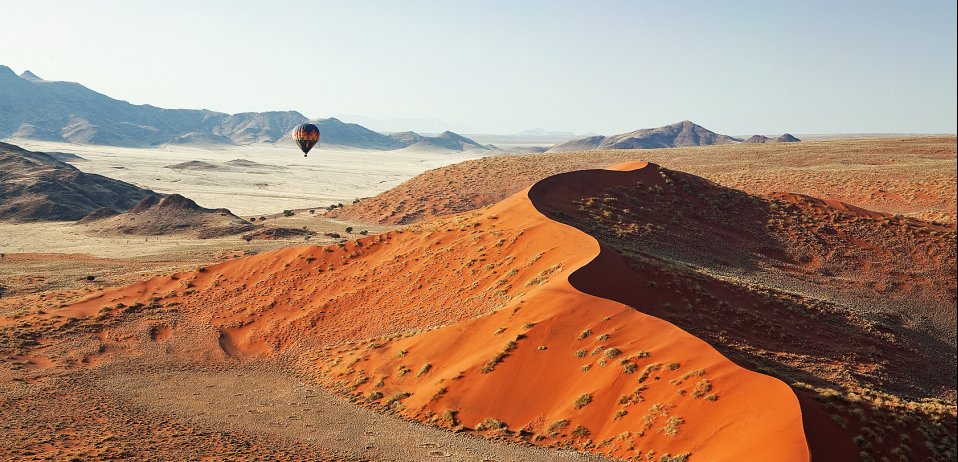 Credit | Kulala Desert Lodge
Drift over the endless spans of orange dunes contrasting with a large white salt pan island. The view from the top? Simply gorgeous. A bird's eye view of the massive desert and both its rocky and sandy character puts Sossusvlei into perspective. Namibia holidays just aren't the same without an exploration of Sossusvlei. Exhilarating. Adventurous. Unforgettable.
8. German October Fest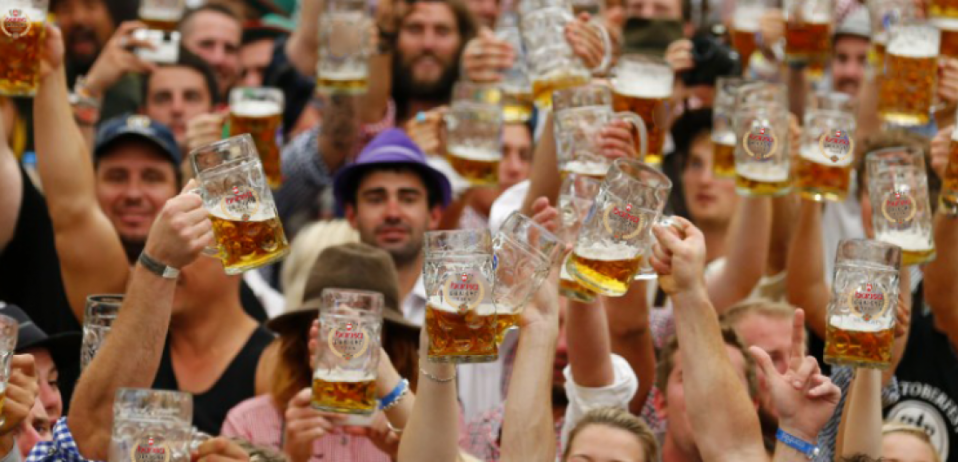 Credit | Oktoberfestnamibia.com
You've explored amazing stretches of Namibia, you've ogled at the sunset and watched it sink behind the dunes. Now what? In October, when the sun goes down you simply cannot miss Oktoberfest! Namibia is steeped in German history: needless to say the locals celebrate Oktoberfest (a version of Munich's beer festival) like no other African country! This time of year, Windhoek has no shortage of foaming pitchers of beer, large sausages and thigh slapping, the oompah bands belch out tunes, adding to an extremely fun, electric atmosphere.
9. Deadvlei
A truly unusual place. This clay pan in the Namib-Naukfluft National Park is home to 900 year old trees... and they look it! Once acacia trees, they have since died, but remained standing, frozen in time. The area is like Christmas morning for photographers - a playground of great light, colour contrasts and beauty.
10. Otjitolongwe Cheetah Park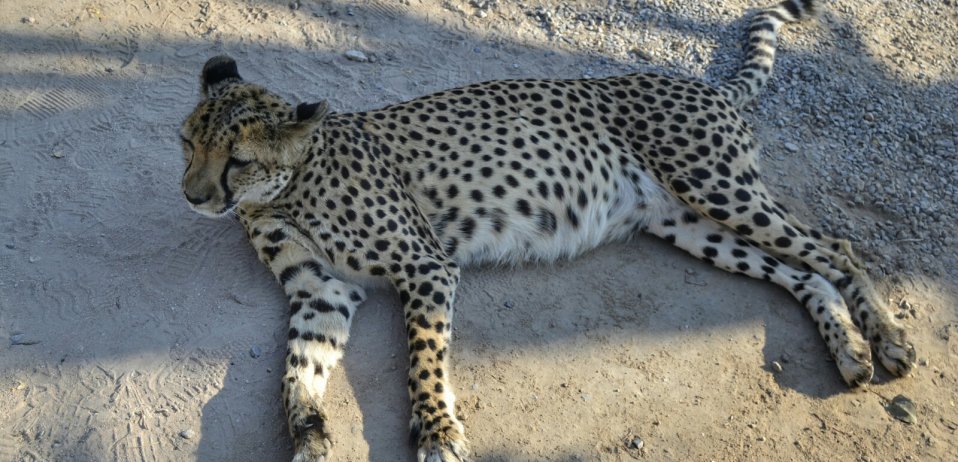 Ever wanted to pet a cheetah? Otjitolongwe Cheetah Park is the place to do it. The park has seventeen wild cheetahs and three habituated animals. The park was born when a cattle farmer with a pesky cheetah problem caught a pregnant cheetah. The cheetah's offspring brought in tourists and the farmer decided to convert the farm into a cheetah conservation project. A lovely space to be, getting closer to nature.
For some luxurious accommodation options for your stay in Namibia, why not have a look at our Best Safaris in Namibia Blog post.
---