Southern Namibia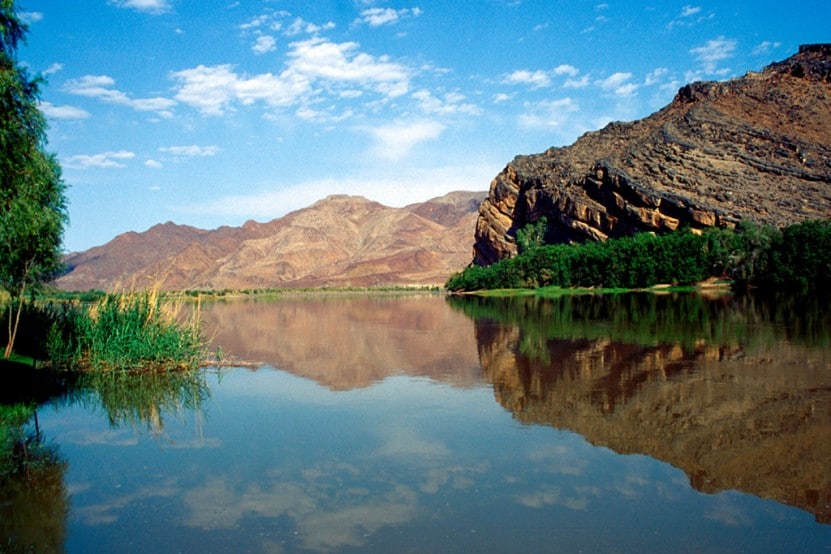 Orange River | Credit: Judith Nicolai
Bordering on South Africa, Namibia's southern region has a lot to offer in terms of wild desert landscapes and outdoors activities, from canoeing on the Orange River through the other-worldly desert scenery of the |Ai-|Ais/Richtersveld Transfrontier Park to the jaw-dropping majesty of the Fish River Canyon, Africa's largest canyon.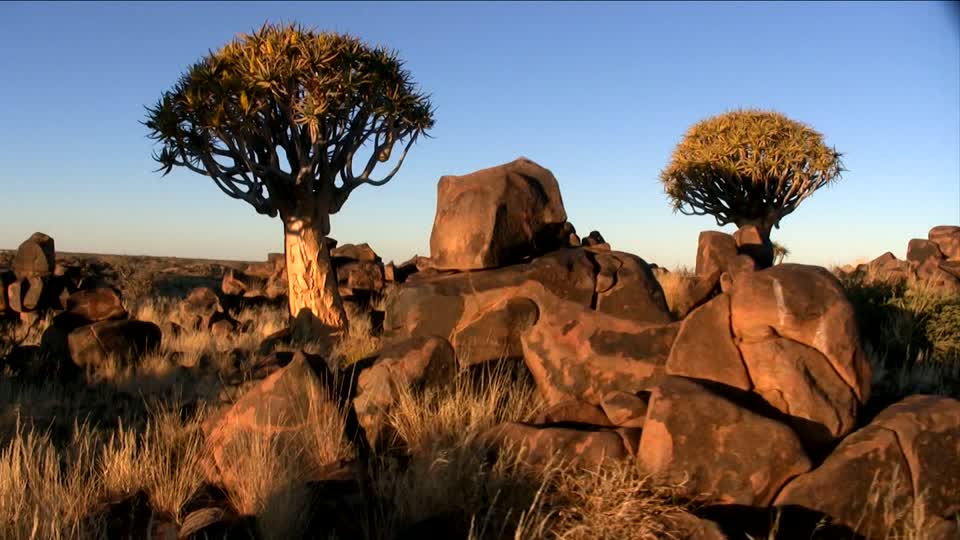 Southern Namibia may not be a prime safari destination but what it lacks in famous wildlife it makes up for in sublime desert scenery: sandy plains dotted with quiver trees, jagged granite mountains, and imposing rock formations. The standout highlight of southern Namibia is the Fish River Canyon, but the rest of the |Ai-|Ais/Richtersveld Transfrontier Park is also full of desert wonders, including the richest diversity of succulent flora in the world. On the coast, Lüderitz is an intriguing colonial town, while nearby Kolmanskop, a ghost town, is one of Namibia's most photographed places and lies on the edge of the Sperrgebiet National Park, Namibia's newest national park. Most of the park, a diamond mining area that was closed to the public for a century, remains inaccessible, but travellers can now visit on guided expeditions to explore a rich succulent biome, a huge rock arch and two mysterious ghost towns. At Namibia's border with South Africa, the Orange River meanders its way through wild desert landscapes. Taking a paddle down the river in canoe for a few hours or a few days is the perfect way of taking in this southern beauty at a slow pace. Further north, the NamibRand Nature Reserve is a vast concession on the edge of the Namib-Naukluft National Park where you see desert wildlife such as oryx and springbok against a backdrop of apricot-coloured dunes and silvery plains.
Highlights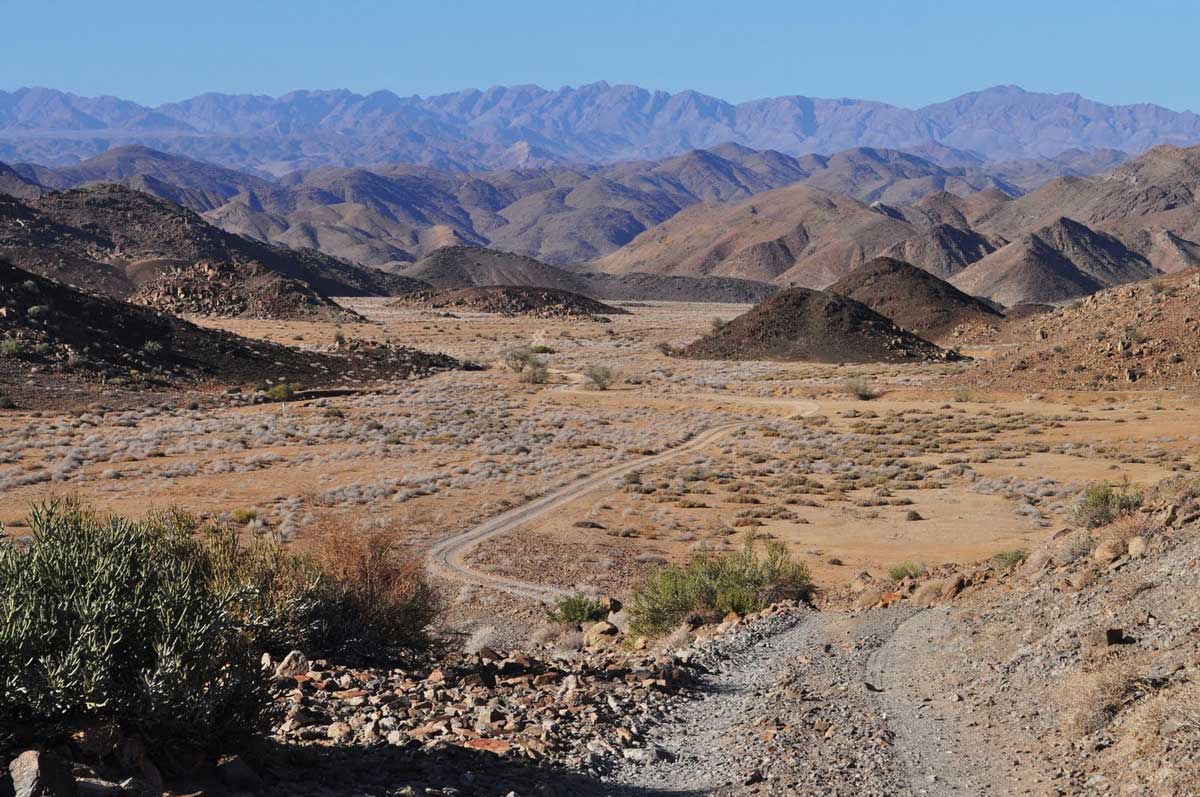 |Ai-|Ais/Richtersveld Transfrontier Park
Crossing over the border of South Africa, the |Ai-|Ais/Richtersveld Transfrontier Park has some wildlife – such as oryx, springbok, zebra and baboons – but with its low density of animals and lack of big game, it's not a prime safari destination. Instead, travellers visit the park for its out-of-this-planet Mars-like landscapes of looming mountains, boulder-strewn plains, striking quiver trees and for its incredible diversity of plant life (try to visit in August and September when wild flowers are blooming). The park is the world's only arid biodiversity hotspot, conserving the richest diversity of succulents on the planet. Another highlight of the park is the |Ai-|Ais thermal hot springs, where you can soak in outdoor baths in a photogenic setting under the shadow of mountains.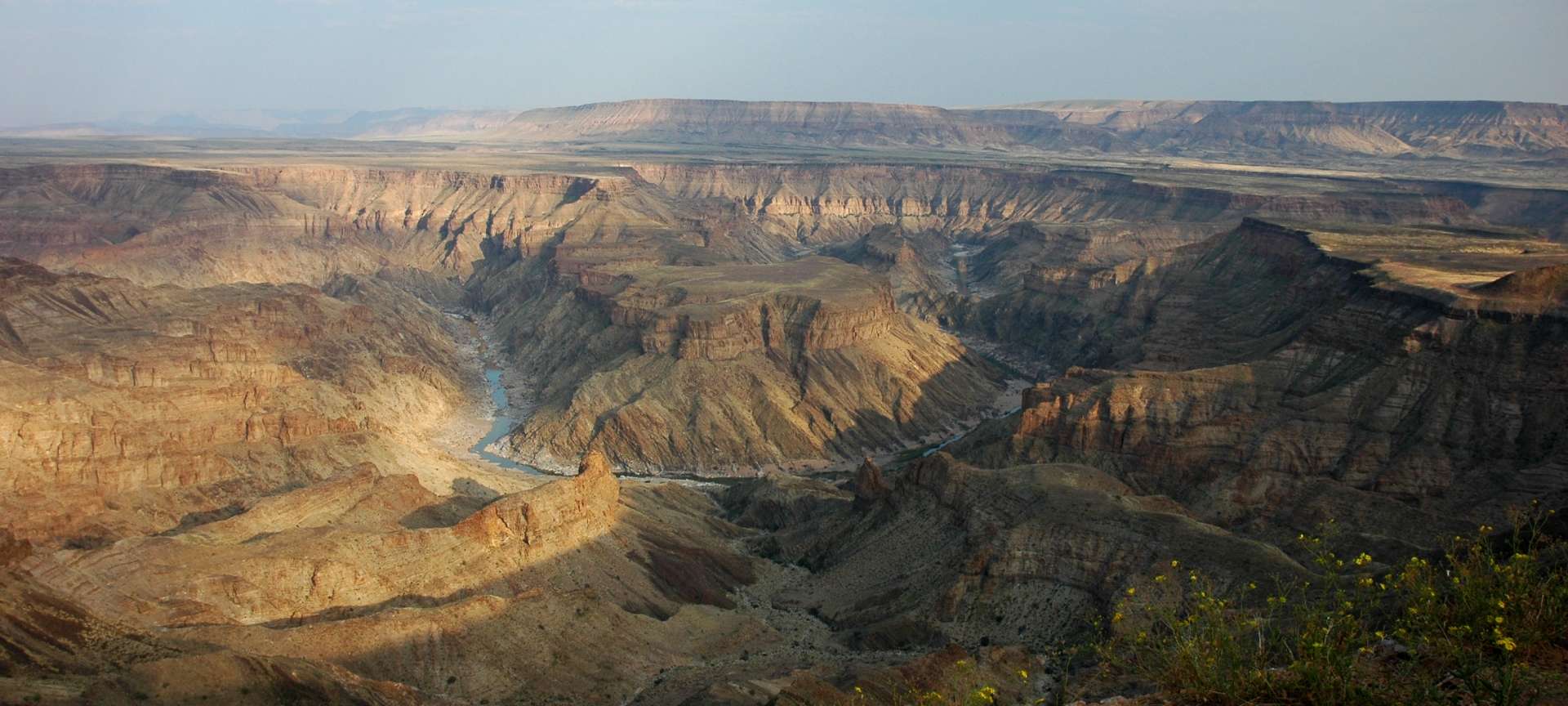 Fish River Canyon
The ancient water-carved Fish River Canyon, which is Africa's largest canyon at 550 metres deep and 160 kilometres wide, is a truly humbling sight to take in and the star attraction of the |Ai-|Ais/Richtersveld Transfrontier Park. Standing on the edge of the gorge and peering down into the abyss makes you realise how small and insignificant you are in comparison to the mighty forces of nature. There are easy hikes to do around the canyon, but if you're up for a challenge, the 85-kilometre multi-day Fish River Canyon Hike, which traverses half the length of the gorge, is the best way to get to grips with this geological wonder.

Canoeing down the Orange River
Canoeing trips on the Orange River, which forms a natural boundary with South Africa, are a must-do when travelling southern Namibia. Whether you have a few hours or a few days, paddling down the river at a gentle pace is the perfect way of taking in the desert scenery. There are a few different outfitters that offer guided trips that include all your meals and camp set up, so all you have to do is spend your days paddling and swimming and have magical nights sleeping under a sky thick with stars.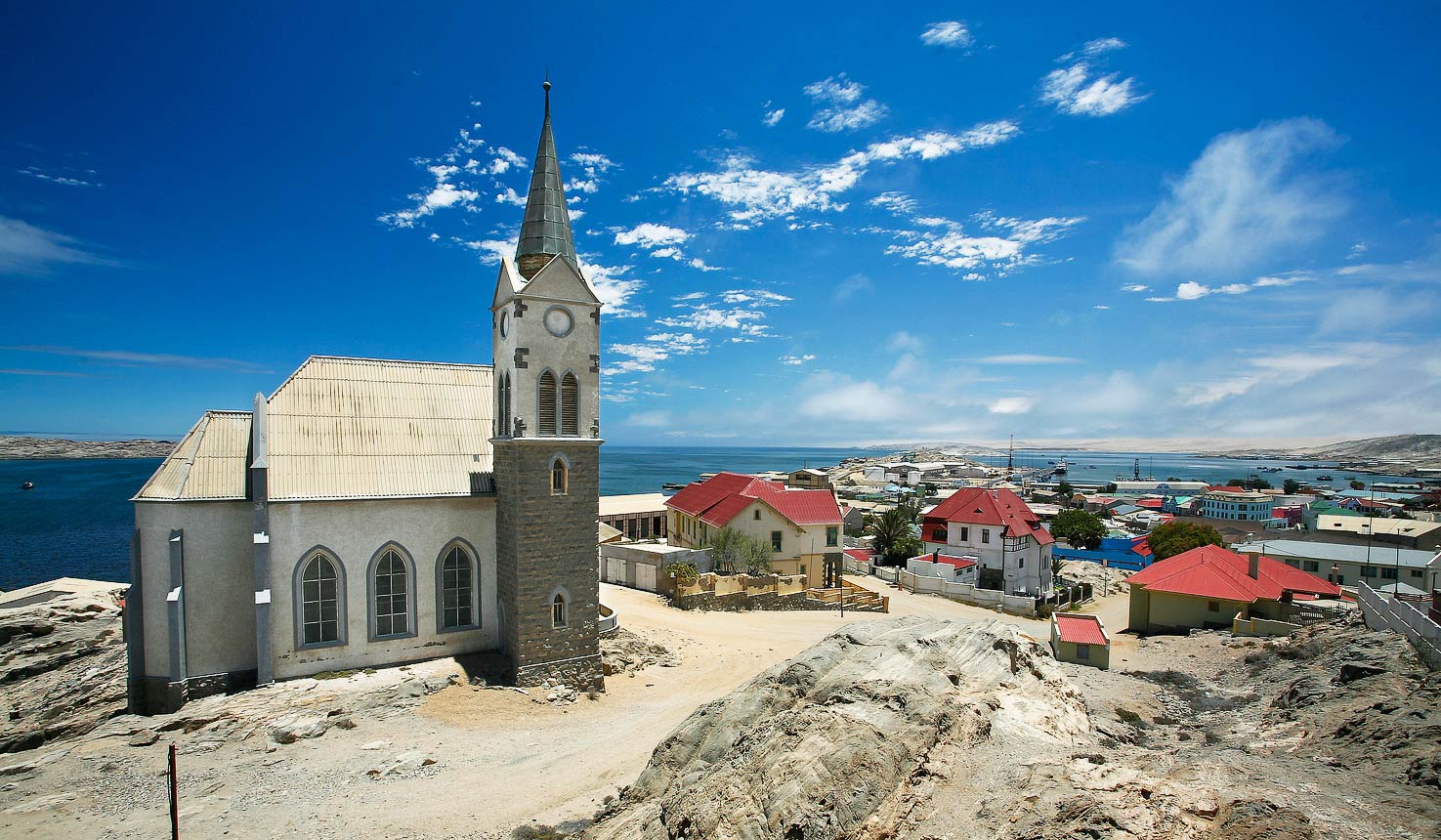 Lüderitz
The colonial coastal town of Lüderitz is an interesting place to visit, with its historic mansions and restaurants serving up tasty fresh seafood (don't miss having local oysters) and boat tours to a Cape fur seal sanctuary and penguin colony. Close by, the abandoned diamond mining town of Kolmanskop is now a ghost town and one of Namibia's most photogenic places. It's an eerie experience to wander around the town's crumbling buildings which are slowly being swallowed by the desert sands. When you're driving between Lüderitz and Aus, keep an eye out for the herd of wild horses – the world's only wild desert horses – that roam this area of this desert and can often be seen near the road. Another worthy roadside stop is the beautiful Quiver Tree Forest near Keetmanshoop, where 250 of the unusual and striking looking quiver trees (or kokerboom) stand sentinel over grass and boulders.
South of Kolmanksop is the Sperrgebiet National Park, Namibia's newest park and a diamond mining area that was restricted to the public for a century. Most of the park remains off limits but you can now explore some of it only on guided excursions which take you to a dramatic rock arch, a diamond mine and to two eerie ghost towns that are being swallowed by the desert.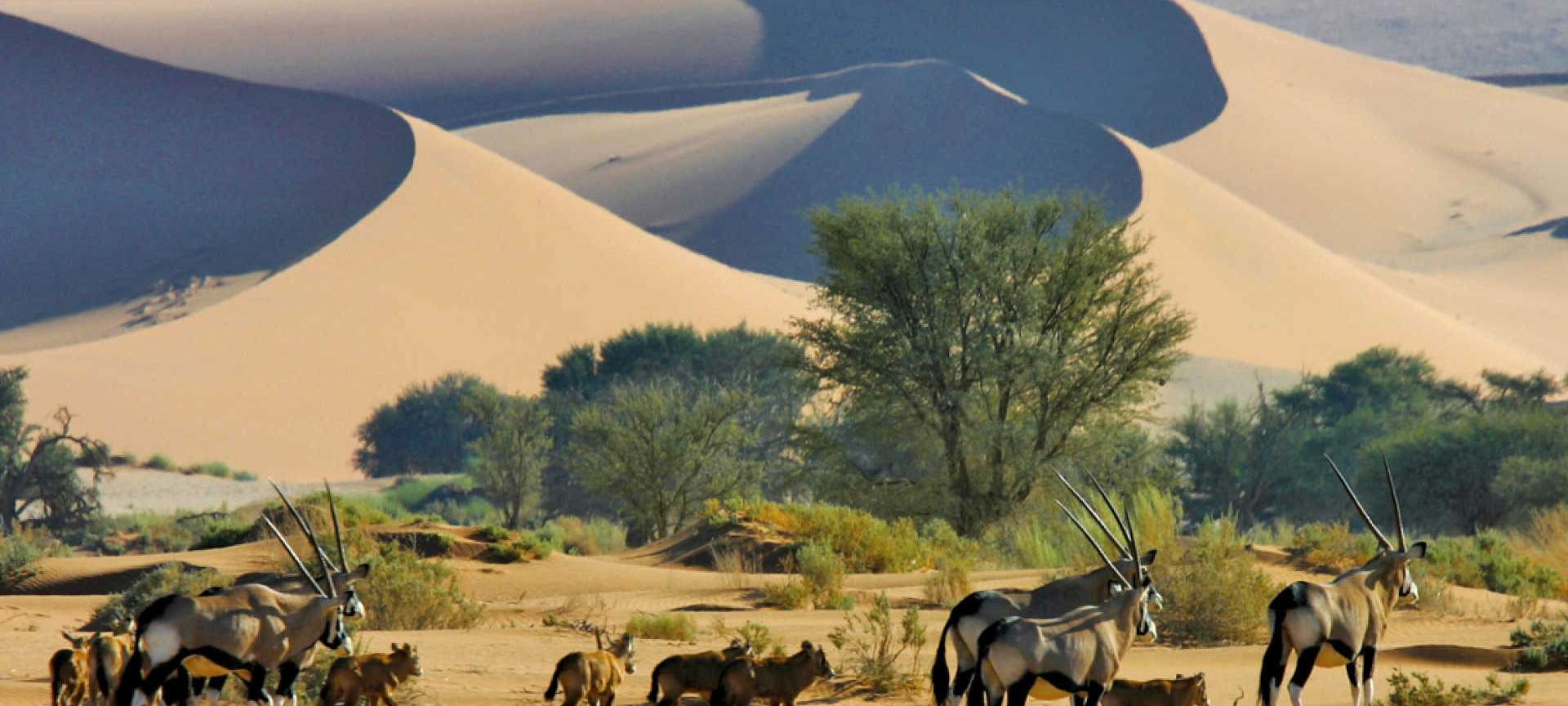 Further north, close to the central region of Namibia, the private NamibRand Nature Reserve offers a chance to spot a host of wildlife species such as oryx, springbok, kudu, zebra and giraffe in photogenic surroundings of grassy plains fringed with mountains and waves of burnt orange sand dunes. The Tok Tokkie Trail, a three-day guided hike on the reserve, is easy to do (and very comfortable – delicious meals are prepared at an outdoor camp each night) and is a great way of experiencing the Namib up close and learning more about its unique plant, insect and animal life.
Practical Information
It's easy to drive to southern Namibia from South Africa, so if you're thinking of travelling to South Africa on your holiday, then you might want to consider flying to Cape Town and renting a car there to drive up to Namibia.

If you'd like to hike the Fish River Canyon, you need to go during the cooler months of May to September and book a year in advance.

While the |Ai-|Ais/Richtersveld Transfrontier Park is extremely hot during the summer months of November to March, it's a good time to do a canoeing trip down the Orange River as you spend a lot of the day in the water and can sleep under clear night skies.

Do not attempt to enter the Sperrgebiet (Forbidden Area) unless you are on a guided tour – it's a diamond mining area and you will be prosecuted for trespassing without a permit.