Medical Emergencies in Namibia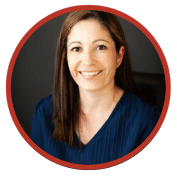 Due to its dry climate, Namibia is generally a safe country regarding health issues. Windhoek has good medical facilities, although you will probably only spend a few days in the city and the rest of your trip in more remote areas.
Most of Namibia is rural and sparsely populated and big towns with hospitals are few and far between.
If you have a minor health problem, you'll need to travel to the nearest clinic or hospital, which may be several hours away. For a serious medical emergency, you'll need to be medically evacuated to Windhoek for treatment.
Private hospitals may insist on a cash or credit card payment before starting treatment, and it's likely that you'll need to pay upfront and then claim back from your travel insurance.
Namibia has an arid climate, so it's easy to get dehydrated. Make sure to drink plenty of water (tap water is safe to drink in most places in Namibia).
The sun is particularly strong, so always wear high SPF sunscreen, a hat, and protective clothing, and avoid the midday rays.