Tanzania in February
The rains depends on your chosen location in Tanzania, while the northern parks are more likely to see dry spells, while the western parks remain rather wet throughout.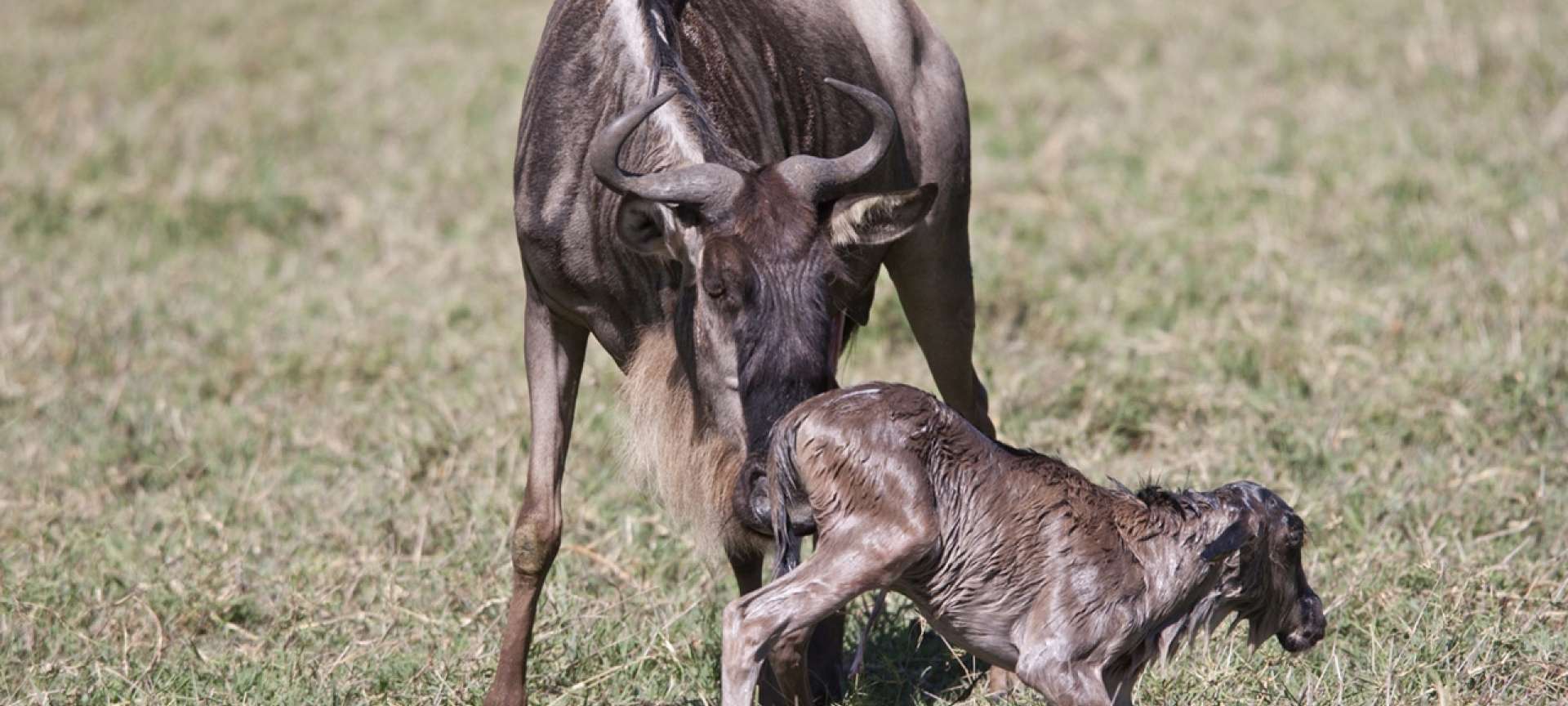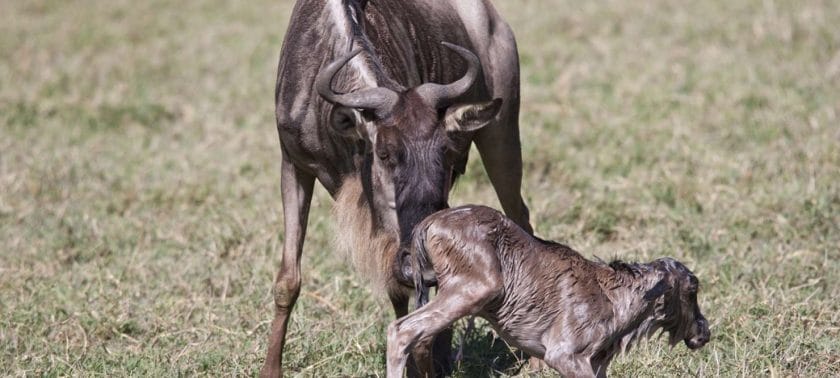 February is definitely the best time of year to see wildebeest calves, with the migratory herds in full calving season. This usually happens in Ndutu in the southern part of the Serengeti where millions of wildebeest congregate to feed on the grasses and give birth to their calves. Around 500,000 wildebeest calves are born over a short period. This makes for a great sight on safari, perhaps glimpsing their first teetering steps in their new habitat.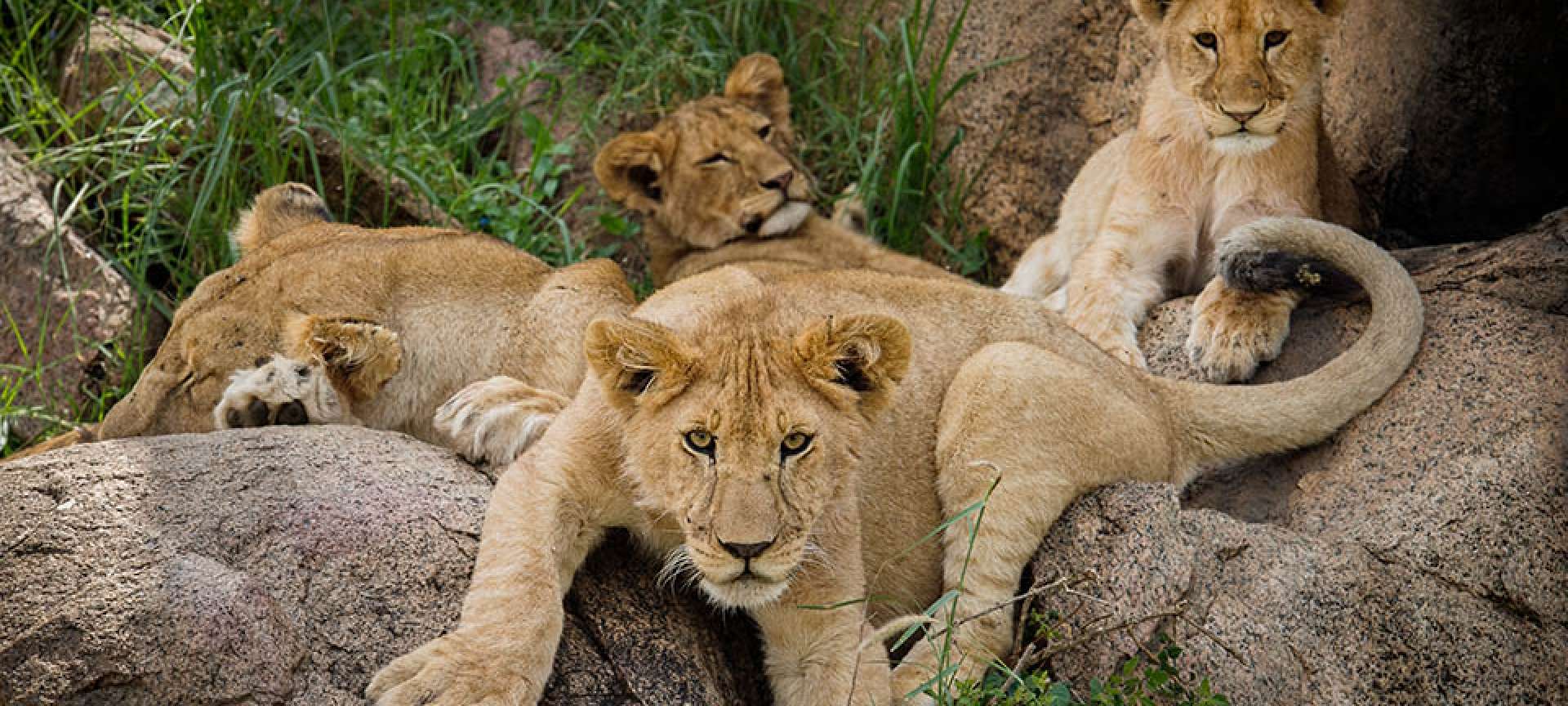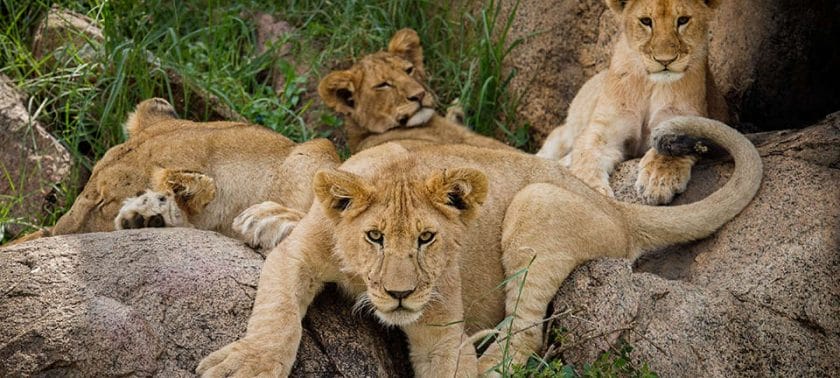 With the advent of the calves, the predators would be lurking in the nearby thrush for the next opportunity.
While rainfall can be difficult to predict from year-to-year, February is typically a great month to visit Tanzania, as it coincides with the short dry season. Getting around the country and its protected areas is easier during the drier months and there is still good colour in the bush. Both birding and wildlife viewing tend to be excellent during this month.