Family Safaris in Tanzania
Family travel – especially big or extended families travelling together – can prove a bit chaotic and more costly, but there is something so special about experiencing and sharing superb safari experiences with your children and partner. Most safari camps and lodges also have one or two family suites where adjoining rooms or tents allow mom and dad their own space, while still ensuring the kids are close by and safe, because you can move between the family tents or rooms at night without having to step outside and worry about wild animals. From a family perspective, it is also worth emphasizing that Tanzania is a largely safe country where violent crime against foreigners is incredibly rare.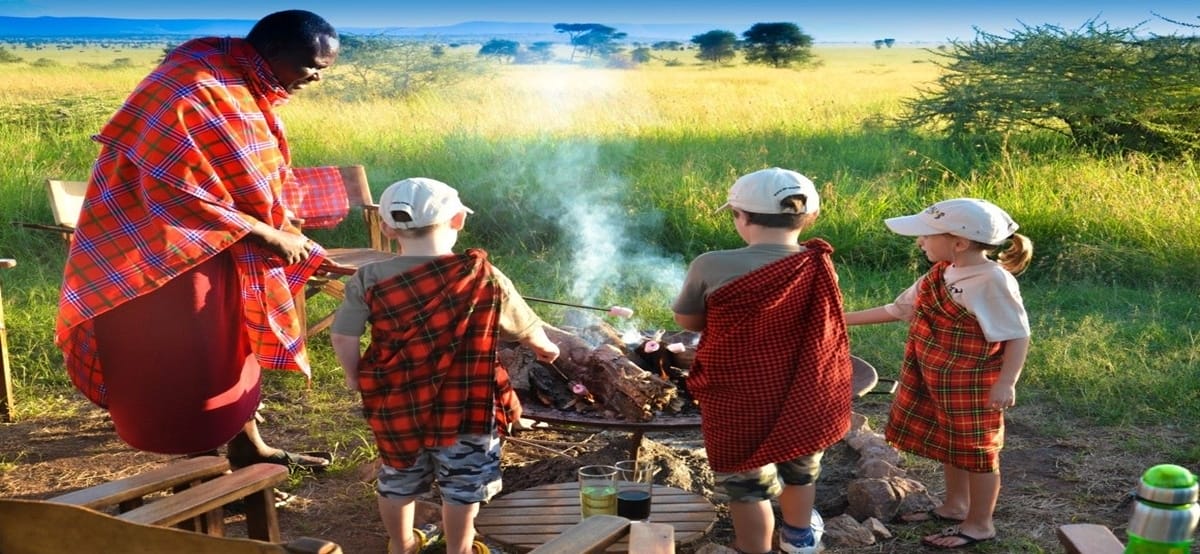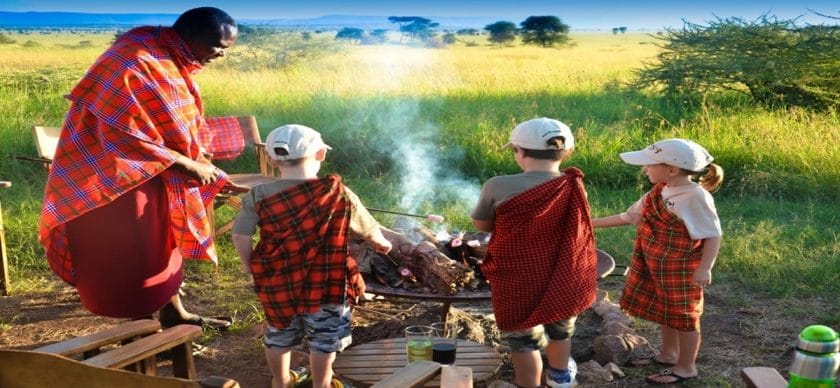 Tanzania's northern safari circuit is prime wildlife-viewing country. Although not renowned for its affordability, kids will love seeing the well-habituated animals, as well as the vibrant Maasai culture. A good selection of child-friendly lodges, camps, hotels and restaurants ensures that there is plenty of choice. The southern safari circuit is definitely a more adventurous option and should probably be restricted to families with older children who will better appreciate longer and wilder safaris in open-top game viewing vehicles.
The mellow beaches of Zanzibar and the other Spice Islands are reason enough to recommend the Indian Ocean islands as ideally suited to families and children. Many Zanzibari hotels also have swimming pools (ideal for swimming with kids in a controlled environment when seas are rough or while the tide is out) as well as spacious hotel grounds where kids can run wild and burn off energy in a safe place. Because many families visit Zanzibar, there is also a wide choice of child-friendly cuisine on almost every menu.
Highlights
Families travelling with small kids and tighter budgets might find it easier to base themselves in major centres like Arusha (where there are shops, medical facilities and other support services) and do shorter excursions from that base. An example of an easy and rewarding daytrip would be to nearby Arusha National Park where there is plenty of wildlife, but for the full experience a trip further afield to Ngorongoro Crater, Tarangire or Lake Manyara would be more impressive.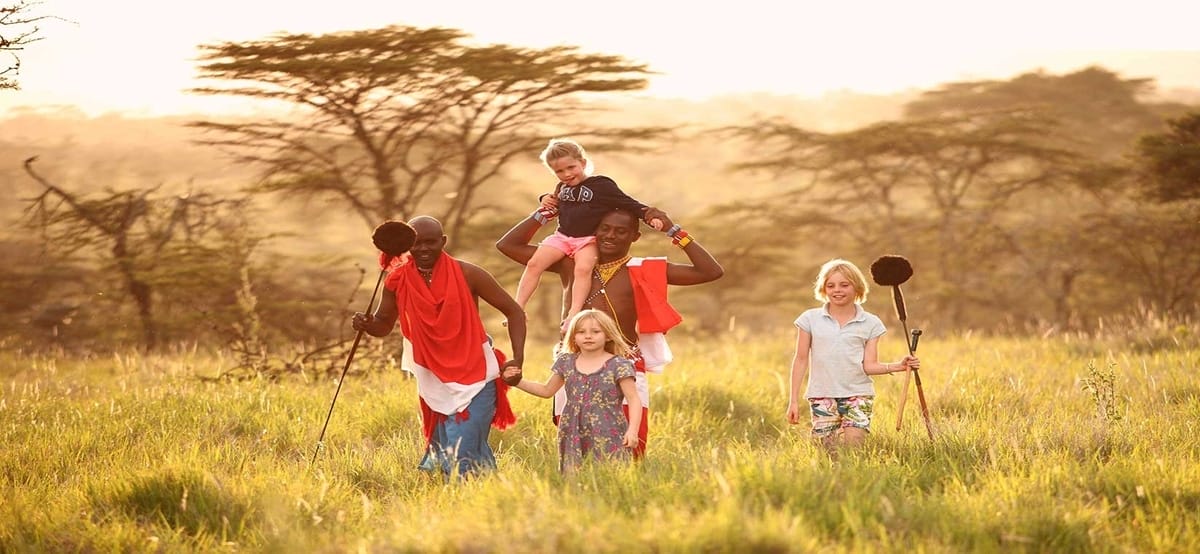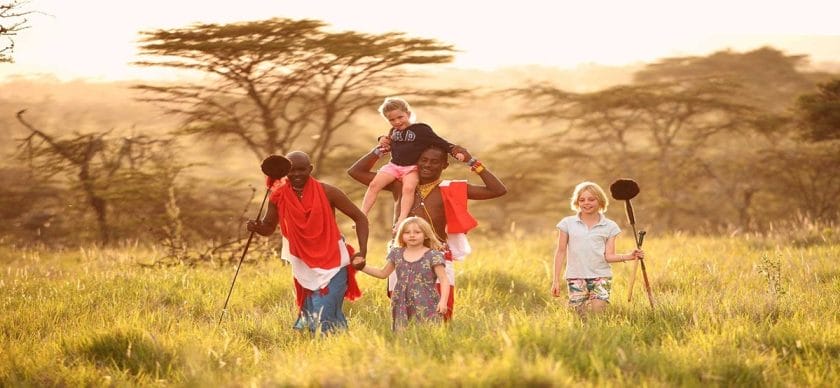 Ngorongoro Crater with its nearby family-friendly accommodation is especially well-suited to families and young children, while the extremely relaxed and abundant wildlife should keep even the most restless children engaged and excited. Furthermore, children under eighteen also get sizeable discounts on daily park fees and permits to climb Kilimanjaro.
It would be unfair – almost cruel – to bring your children to Tanzania and not finish off with at least some time to explore the Spice Islands and enjoy the surrounding warm-water and white-sand beaches. Zanzibar Island has an abundance of lovely east-coast beaches with soft sand and calm seas, while most resorts also have a swimming pool. For families with more of a sense of adventure, or looking to get away from the crowds, Mafia Island with its little beaches, exciting dhow rides and top quality snorkeling is the place to head with your children.
Travel Tips
Tanzania may initially seem daunting for travel with children: prices for accommodation and park entry fees can add up, road travel distances can be long, and vehicle rental is rather costly. But for families with a sense of adventure, it's a destination brimming with wonderful attractions, including wildlife, beaches, friendly people and great weather. Having a real sense of adventure (and humour) is invaluable as you explore the wilds of Tanzania, but proper planning for family travel is equally important. The following are some pre-trip considerations and travel tips to help you get started: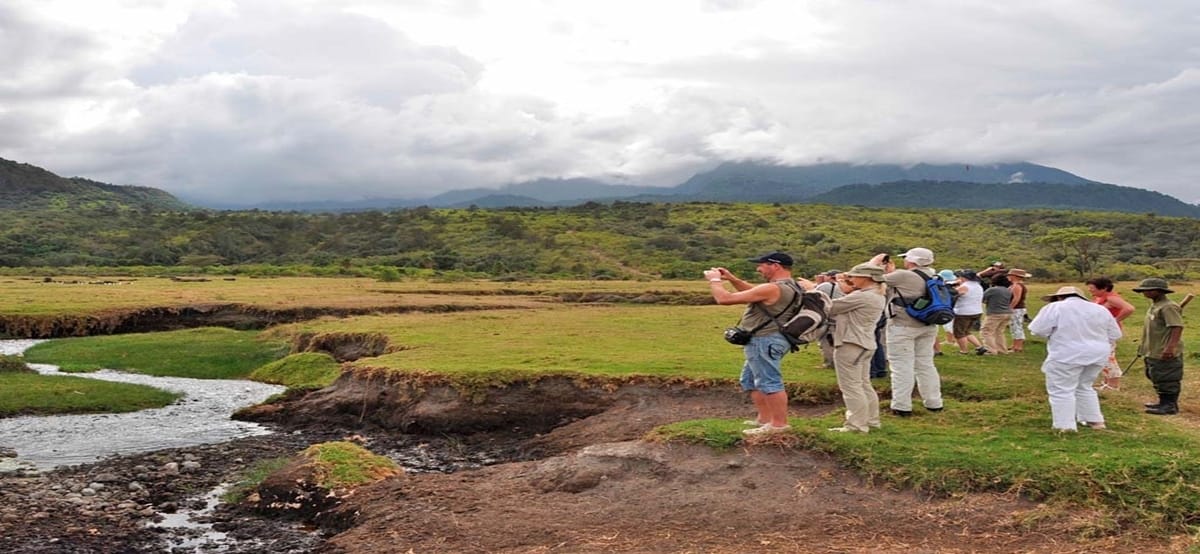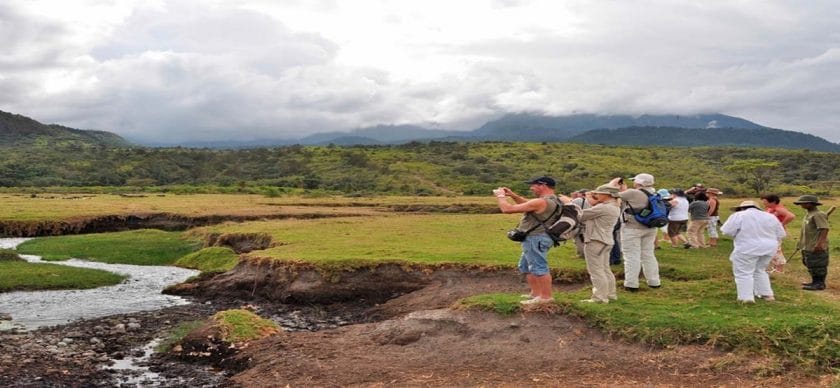 The cooler, dry season (June through September) is best for family travel. Travel during the dry season months tends to be easier and transportation more dependable. Mosquitoes also tend to be less common, although malaria prophylaxis should still be taken. Malarone and Paediatric Malarone for the little ones is definitely the anti-malarial drug of choice with high efficacy and the fewest side effects.

Aside from malaria prophylaxis, it is recommended that you consult your local travel clinic, doctor or paediatrician for vaccination recommendations, remembering that a Yellow Fever vaccination is required for every visitor over the age of two years.

It is important to avoid getting bitten by mosquitoes, so travelling with your own mosquito nets and ensuring that your children always sleep under them is first prize. Dressing in long-sleeved shirts, long trousers and socks, as well as religiously using mosquito repellent at dawn and dusk further reduces the likelihood of getting malaria.

At beaches, keep in mind the risks of hookworm infestation in populated areas, and watch out for spiny sea urchins when wading or snorkelling in the shallows. Take care about bilharzia infection in stagnant water and lakes in populated areas. A fully stocked child-oriented first aid kit is a travel imperative.

The equatorial sun in Africa can be lethal, so make sure to always wear hats, use plenty of sunscreen and drink lots of water to avoid sunburn and dehydration.

Street food isn't generally suitable for children, and 'healthy kid-friendly snacks' are a challenge to find on the road, so stock up on fresh and dried fruit as well as fruit juices whenever you are passing through a big town or major city.

For those travelling with infants, baby-changing facilities are almost non-existent except for possibly in the upmarket hotels, so bring along a small blanket or your own portable change mat to spread out whenever necessary.

Baby foods and powdered milk, disposable nappies, baby wipes and similar items are only available in major towns like Arusha, Moshi and Dar es Salaam. Child car seats – whether for rental cars or safari vehicles – are generally not available, unless arranged well in advance.

Many wildlife lodges and safari camps have age restrictions on accommodating children, so make sure to confirm the child policy for all the places you intend to stay. Conversely, some lodges and safari camps actively court families.

Most hotels, lodges and national parks offer discounted entry and accommodation rates for children – and infants (under two years) are usually free of charge – but you will need to specifically request these discounts, especially when booking through tour operators.

Aside from the discounts related to the age of your children, many lodges, camps, hotels and guesthouses will offer seasonal discounts, or will be willing to adjust their advertised rates outside of the peak-season months, so make sure to always ask and negotiate.

Tanzania's parks are completely unfenced, as are the lodges and camps located inside these wildlife areas, so carefully supervising your children at all times is critical. Wild animals frequently enter public areas and children should not be allowed to walk alone around camp, even for short distances. Exercise particular vigilance after dark.
For any family travelling in Tanzania, it is the allure of the country's productive wildlife areas and high quality safari experiences that are the main attraction with legendary parks like Serengeti, Tarangire and Ngorongoro Crater boasting high quality animal sightings and often at extremely close range. The fact that all parks offer substantially reduced children's entry fees is a bonus. If staying inside the park, it's a good idea to opt for a lodge or safari camp with a pool where the kids can expend their energy between game drives. Alternatively, base yourself outside the park at a hotel with a pool and large grounds for kids to run around, and only venture into the park on well-timed animal-spotting forays, while also enjoying cultural interactions and other activities (such as night drives) that take place outside of the national parks.