Tanzania is quite likely not the first place that jumps to mind when you think of top honeymoon destinations in Africa, but it's an amazing choice nonetheless, especially if you and your loved one enjoy a touch of adventure and excitement on your romantic travels on your first view days of married life.
Whether you prefer private romance by the beach or indulging in absolute safari luxury and pampering, whatever you are looking for you can likely find it on a Tanzania Honeymoon safari (except maybe a skiing lodge!).
With dozens of heavenly white sand beaches, prolific national parks, five-star safari lodges and the most obliging people on earth, Tanzania is the perfect place for a honeymoon safari with a difference, which is exactly the factor that contributes to it being a Top Honeymoon Destination.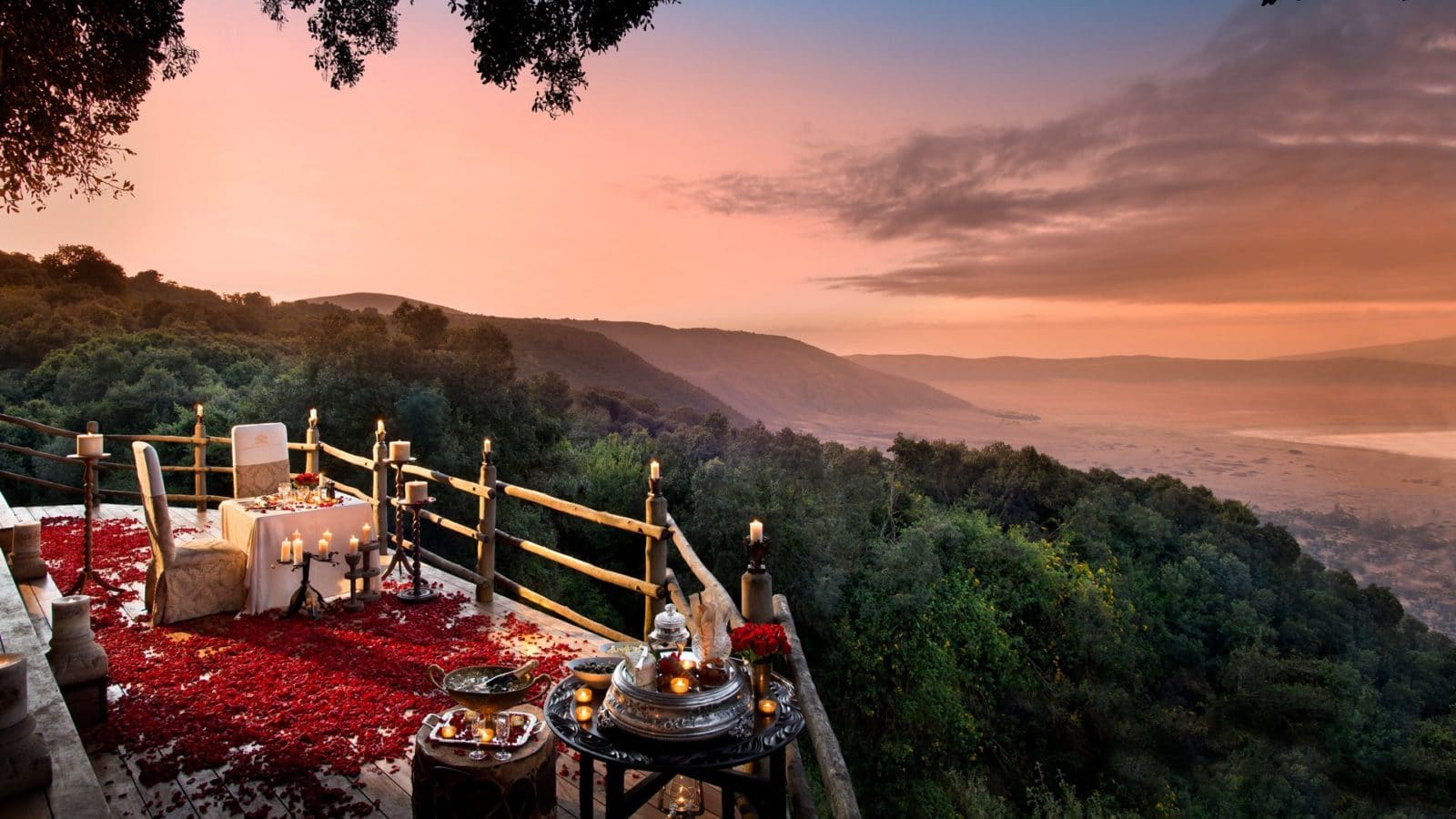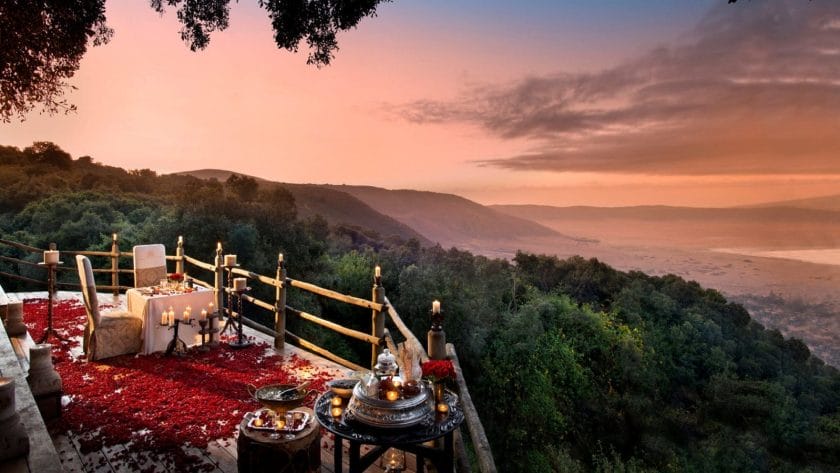 Going on a romantic adventure is all about making special memories together that the two of you can share for years to come. And what could be more special than witnessing a playful herd of elephants cavorting in a muddy waterhole on a hot day, or watching a cheetah stalking across the savannah or even watching the great migration in Serengeti National Park?
The scenery on a Tanzania Honeymoon Safari is sublime and the wildlife abundant. Going on a Tanzania honeymoon doesn't mean you have to rough it; there are numerous luxury safari camps where you can enjoy a wildlife-watching experience in the lap of luxury.
Tranquil and picturesque lodge settings, high-quality service, superb food, spa facilities and a dreamy ambience ensure a romantic escape second to none. Opulent Sasakwa Lodge in the exclusive Singita Grumeti concessions is just such a place. It doesn't come cheap, but – if you can afford it – you will never forget it!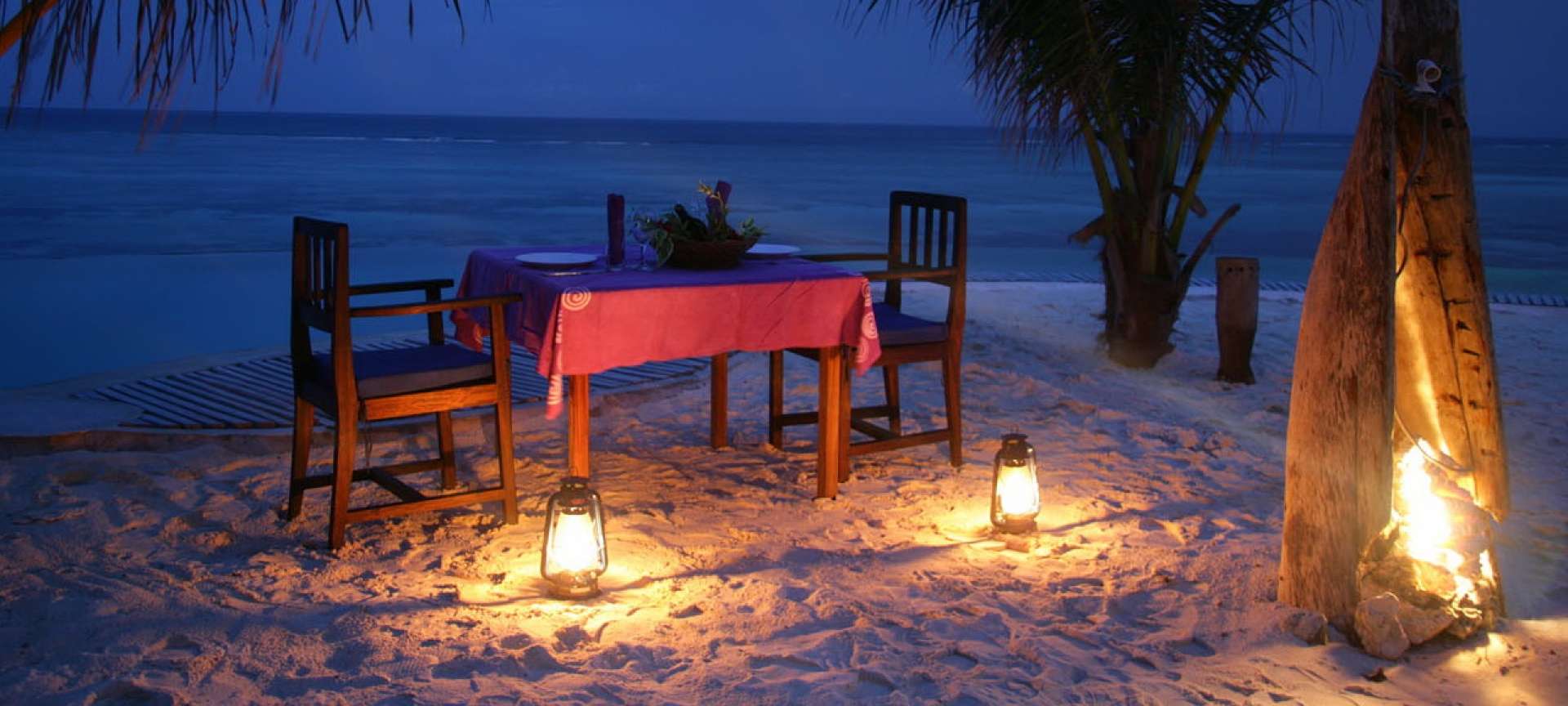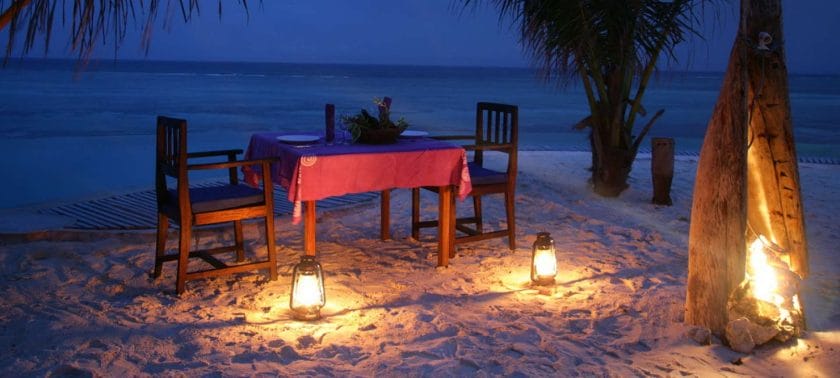 One of the best places for a romantic escape is the tropical island of Zanzibar where you and your partner can decompress and reconnect on tropical white sand beaches without a care in the world. With its dazzling sun-bleached sands and palm-fringed shores, a honeymoon here is the picture of paradise.
Coming here for a rest after your honeymoon is the perfect way to unwind and round off your trip to Tanzania. There are numerous fully inclusive resorts throughout Zanzibar where your every need will be taken care of so that the two of you can enjoy spending quality time together in stunning surroundings, a true top honeymoon destination.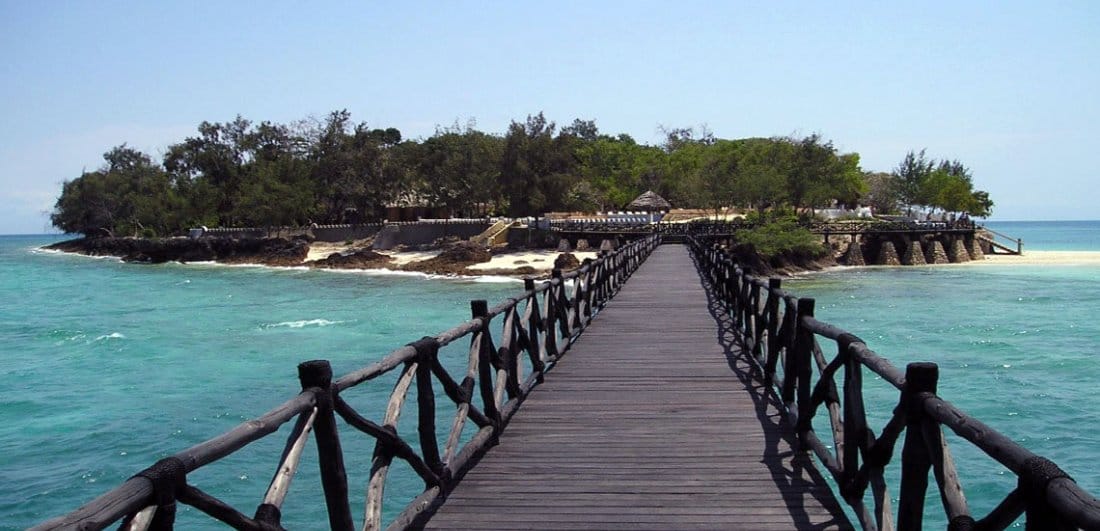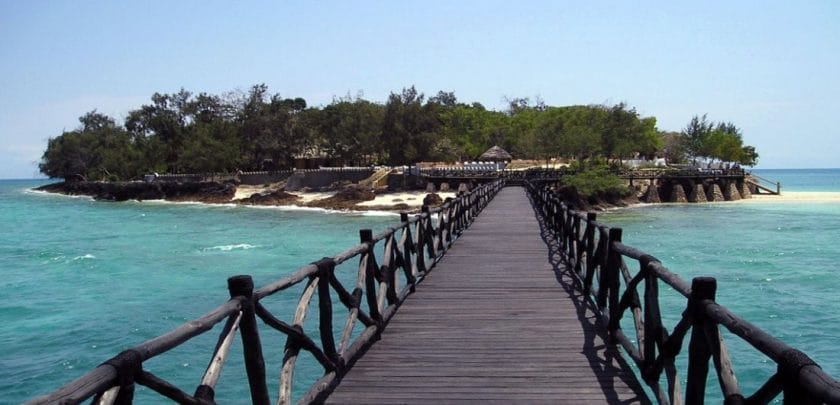 A stroll along the beach at sunset followed by a romantic meal for two is the perfect way to spend an island evening, while a sundowner cruise in a traditional dhow (wooden sailing boat) will allow you to explore some of the smaller islands off of Zanzibar in the Zanzibar archipelago.
If you're looking for accommodation recommendation,Gold Zanzibar Beach house and Spa is a perfect choice and has recently been chosen as one of the best luxuries stays in 2021. Gold Zanzibar Beach House and Spa invite everyone to explore their tropical paradise on Zanzibar's tideless white sand Kendwa beach.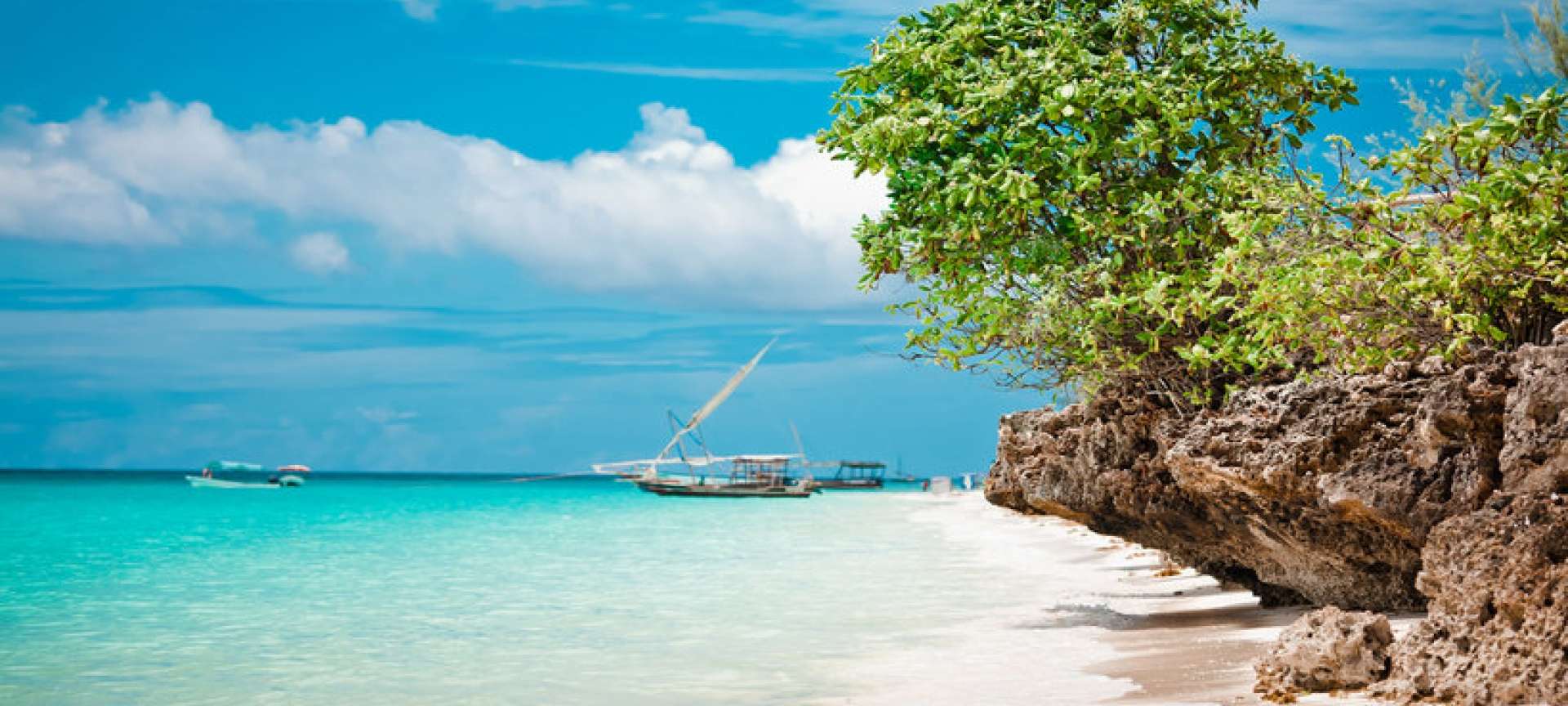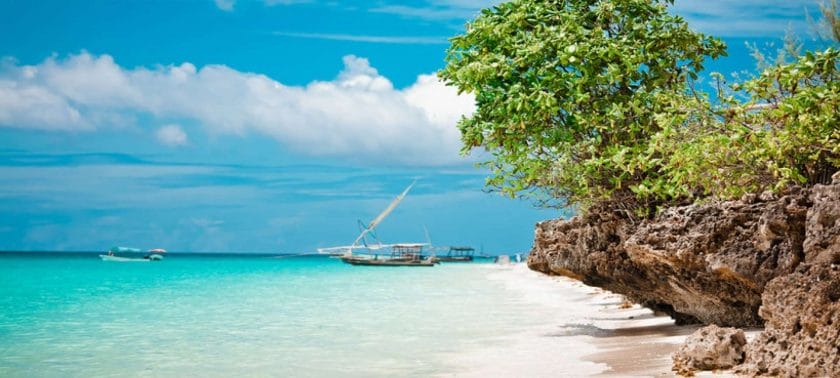 But, for the ultimate romantic escape, head further south to Mafia Island where stylish and exclusive Pole Pole Bungalows will cater for your every need without breaking the bank on your Tanzania honeymoon safari
What to Look Out for When Booking a Tanzania Safari Honeymoon
Planning your first adventure together as a married couple is rather exciting. And spending this in Tanzania is an outstanding choice. There are some things you need to keep in mind when travelling to East Africa. Especially on your honeymoon safari in Tanzania so that both of you can have the time of your life.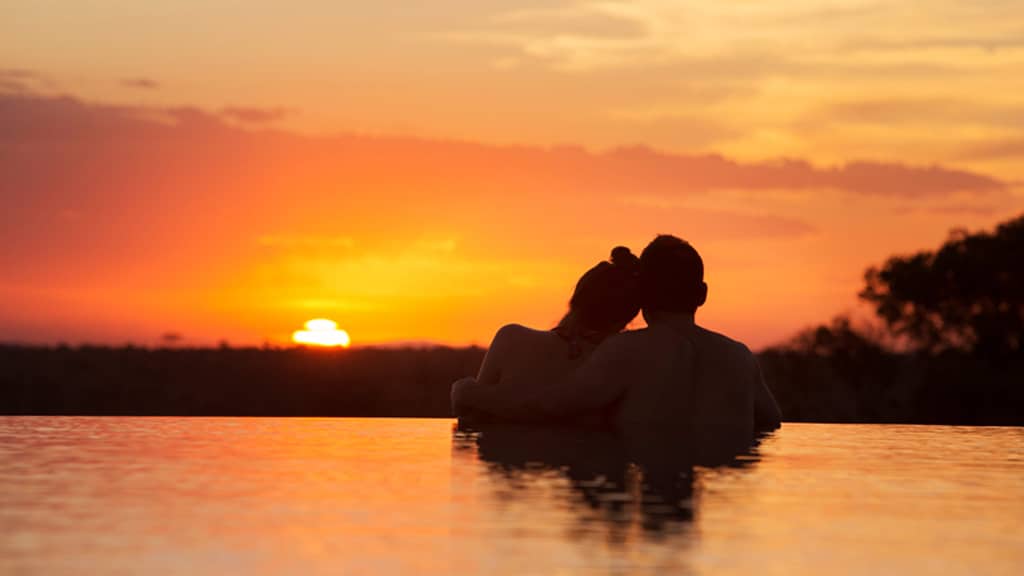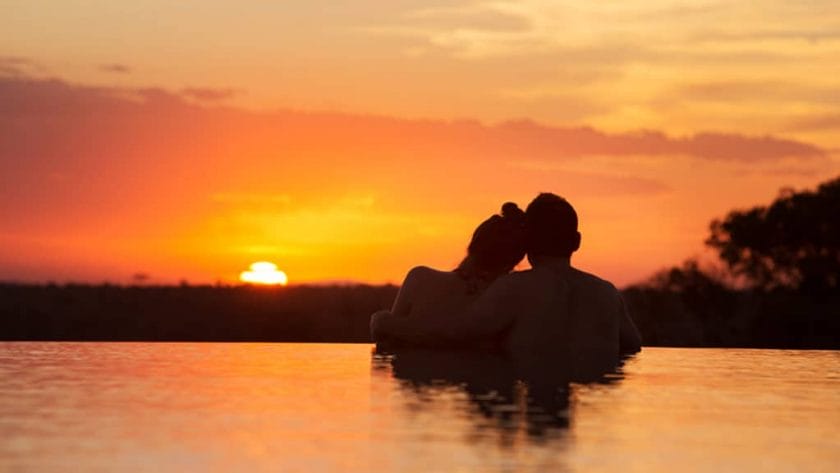 Not Every Game Reserve has the Same Animals
With the location of the different game reserves in Tanzania, the terrain and landscape differ. Along with the different terrains, comes a variety of wildlife. Cheetahs would prefer more open grasslands whereas Hippos are found in areas with abundant water.
The best would be to create a bucket list of wildlife you would like to see while on your Tanzania honeymoon safari and then select the reserve better known for sightings of this wildlife.
For example : Selous Game Reserve which is in southern Tanzania. This vast conservation area is home to Africa's Big 5 as well as all of the top predators, including the lion, wild dog, cheetah, leopard, and spotted hyena.
And the animals are plentiful: a Selous safari is ideal for seeing large elephant and buffalo herds, as well as healthy populations of hippo, giraffe, and sable antelope. So this type of honeymoon safari would be for people that have not been on Safari before and would like to therefore see a variety of wildlife.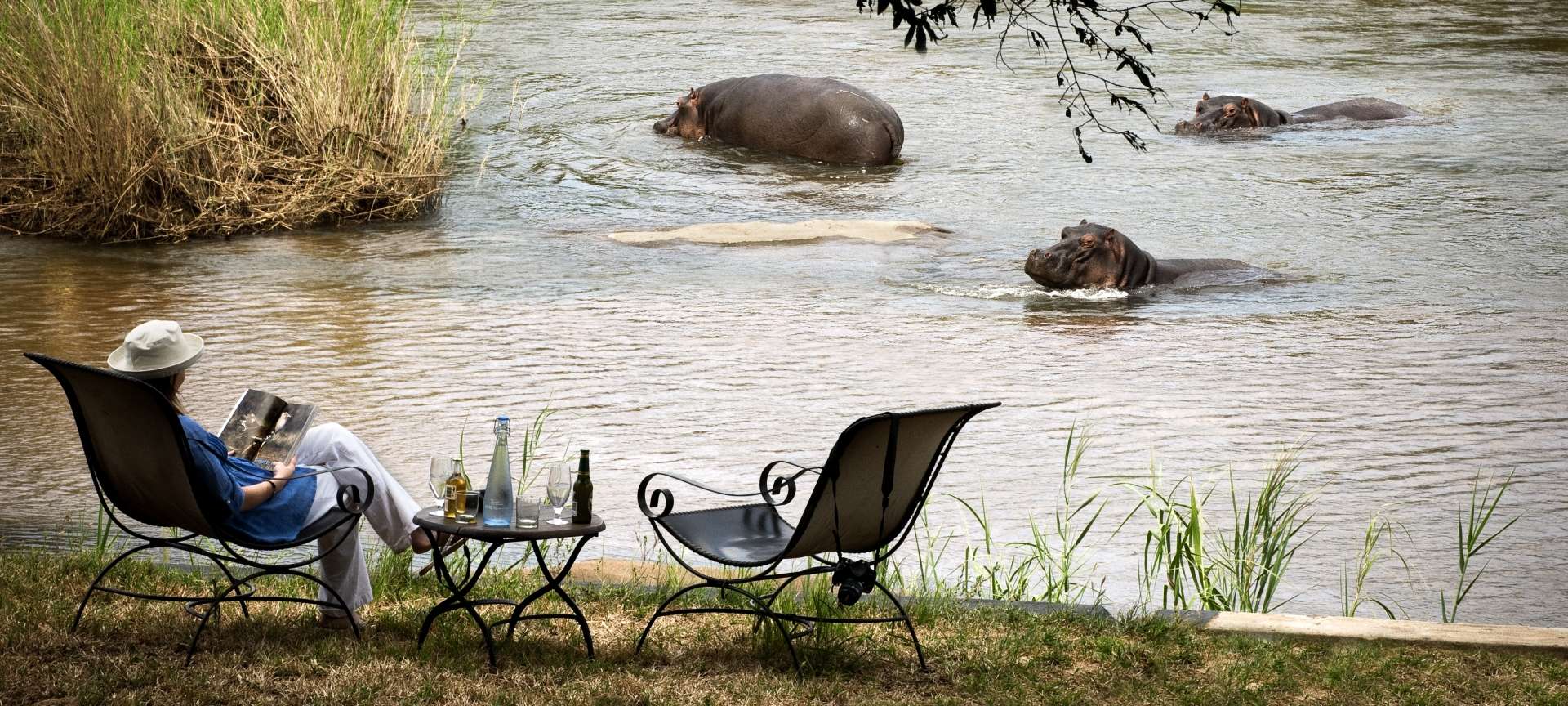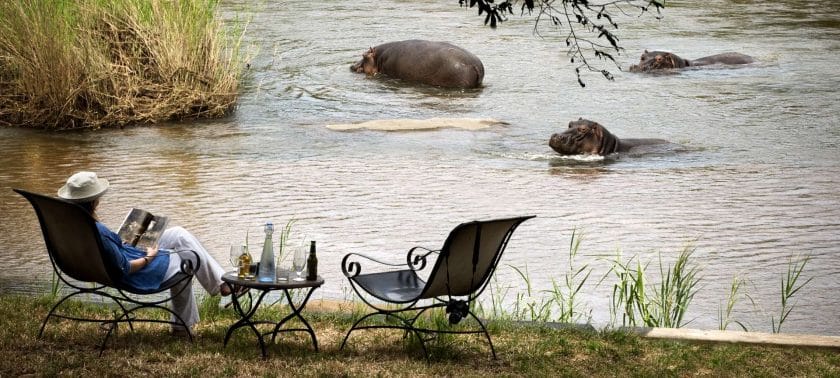 The Luxury Camp in Tanzania is a Big Investment
Including a stay at a luxury camp for your Tanzania honeymoon safari, can be expensive. However, travelling to a more elite camp does have its benefits. Luxury camps generally have fewer rooms and therefore have fewer people in camp at any time. Thus, being on your honeymoon in Tanzania would allow you a little more privacy- which is essentially what everyone desires.
Having fewer people in the camp also means fewer people during game drives on your Tanzania Safari. The number of people in each vehicle would be less and offers you a more personalised experience and falls nicely in line with all the covid 19 travel restrictions.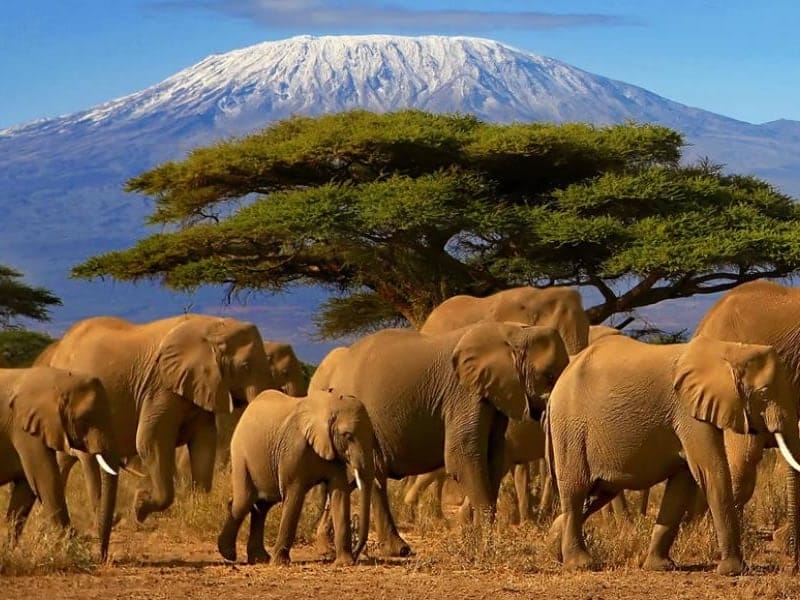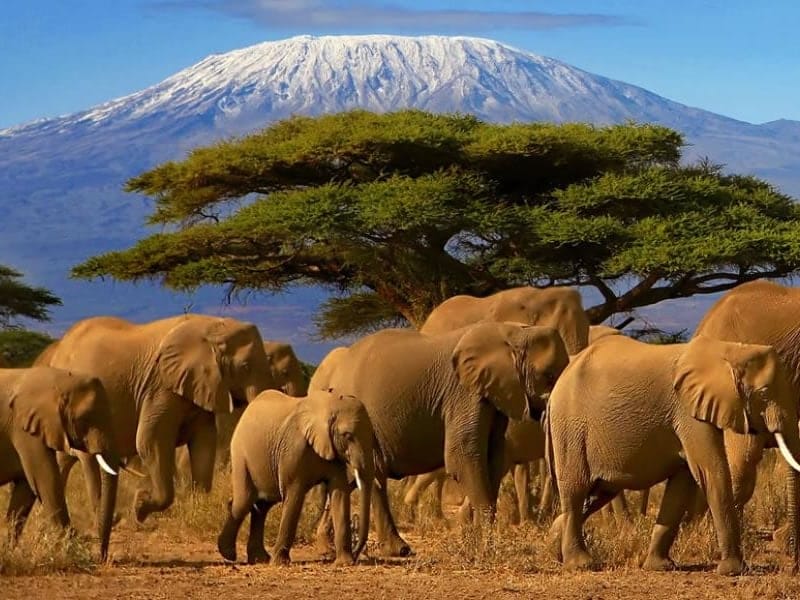 As there are fewer rooms at luxury camps, they very often do not allow children to stay in camp, which is ideal for a honeymoon safari in Tanzania.
Most Lodges in Tanzania Offer More than Just Safari Drives
You're visiting Tanzania for the first time, and you're looking forward to your first safari. When you think of a honeymoon in Tanzania, you envision going on a game drive early in the morning as the sun rises over the African jungle.
However, even on honeymoon in Africa, there are other ways to explore the bush. Most lodges offer bush walks or even longer walking safaris where you are able to get to experience the bush first hand. Depending on the location of your lodge, you would also be able to explore either in a motorboat or canoe.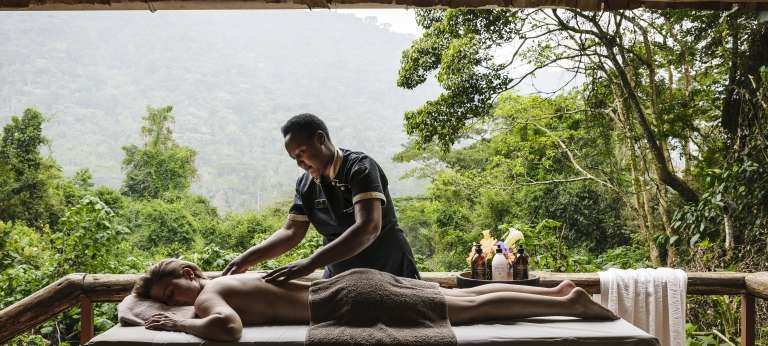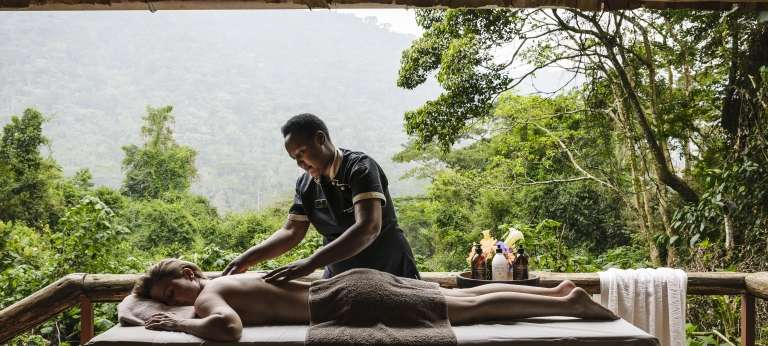 With the game activities mostly scheduled for the early mornings or late afternoon, it might be worth looking at a camp that offers a little more facilities as well. Maybe a spa or even a gym. Nothing beats a back massage out in the African bush on a Tanzania honeymoon safari in a top honeymoon destination.
Three of Four Days is Usually Enough Time at Camp
Although this might be your first safari, you might not want to spend all your time in the bush. A Tanzania honeymoon has so much to offer, maybe you would like to combine your stay with another great experience, such as the islands off Tanzania or hiking in the mountains of Mount Kilimanjaro or even exploring the stupendous Ngorongoro Crater.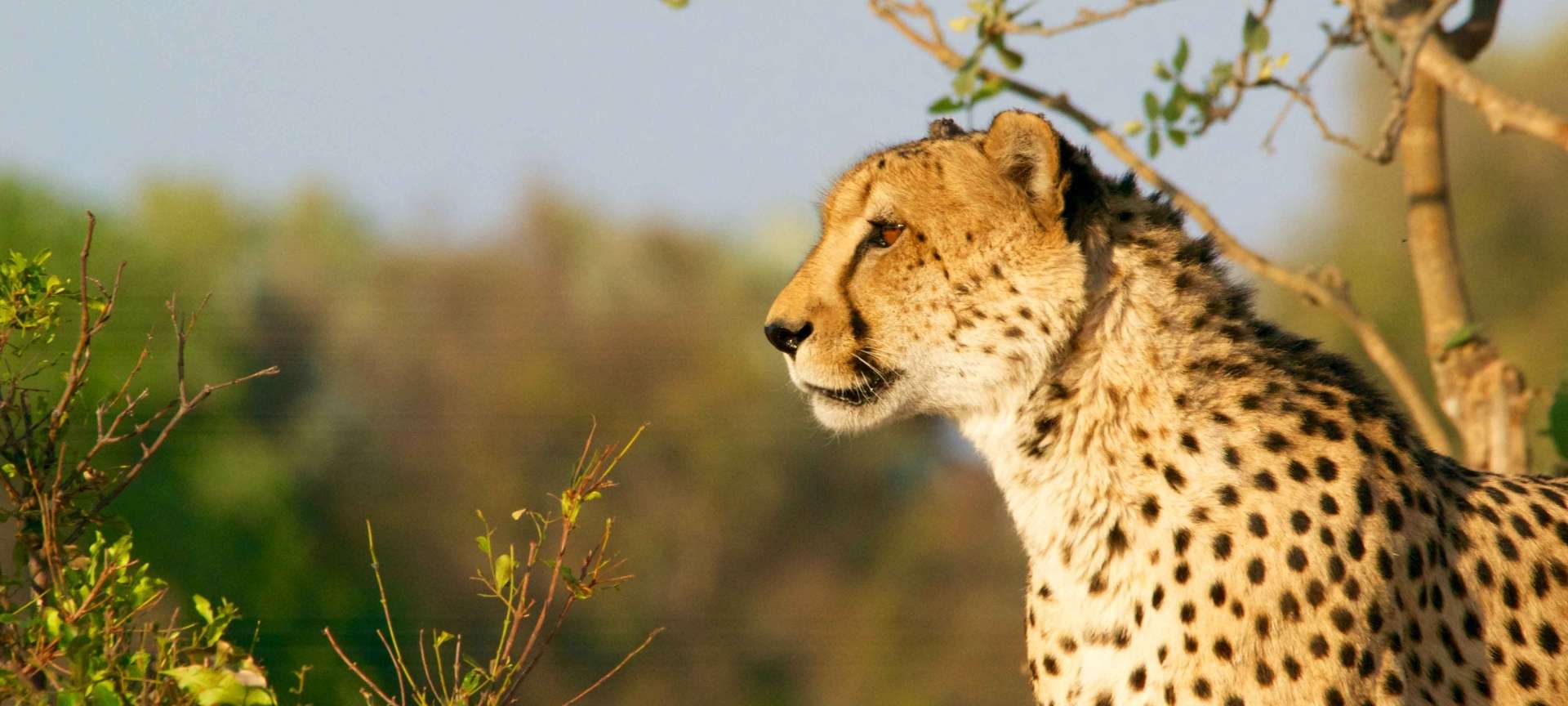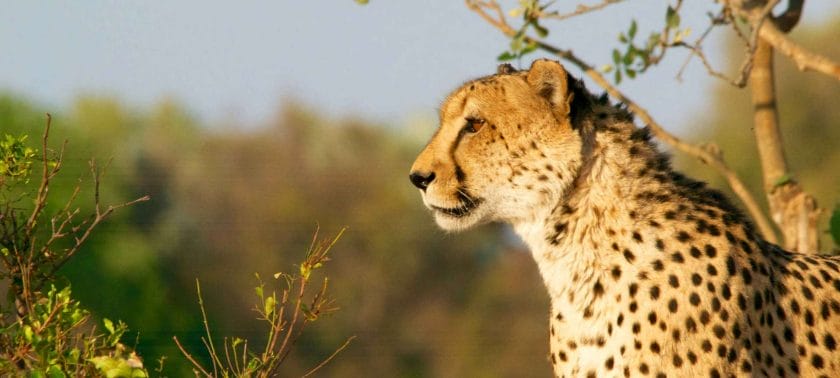 Ideally, you would like to spend a minimum of 3 nights at a lodge. This would give you enough time on your Tanzania Honeymoon but also give you some time to enjoy the lodge facilities or just relax in your room. Most safaris are rushed and you might have booked a great room, but you hardly spend time here.
Still, struggling to plan your Tanzania honeymoon Safari? Why not have a look at our Tanzania honeymoon blog and check out the Five romantic honeymoon accommodation options in the Serengeti.