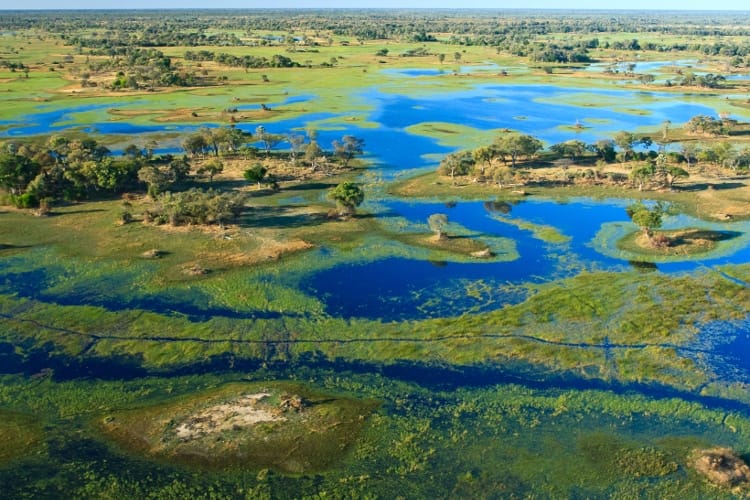 Okavango Delta, Botswana
Botswana is a high-end safari destination, with a lot of luxury camps and lodges and a policy of low-impact tourism, limiting the number of tourists staying in conservation areas, which means that safaris there can be a bit pricey.
On the other hand, Zimbabwe also has abundant game and beautiful wilderness areas (and a low density of visitors) – but with a lower price tag. Some of Zimbabwe's parks, such as Hwange, are particularly easy to explore on your own (even in a two-wheel drive vehicle) and offer affordable lodging options, including campsites and self-catering cottages inside the park.