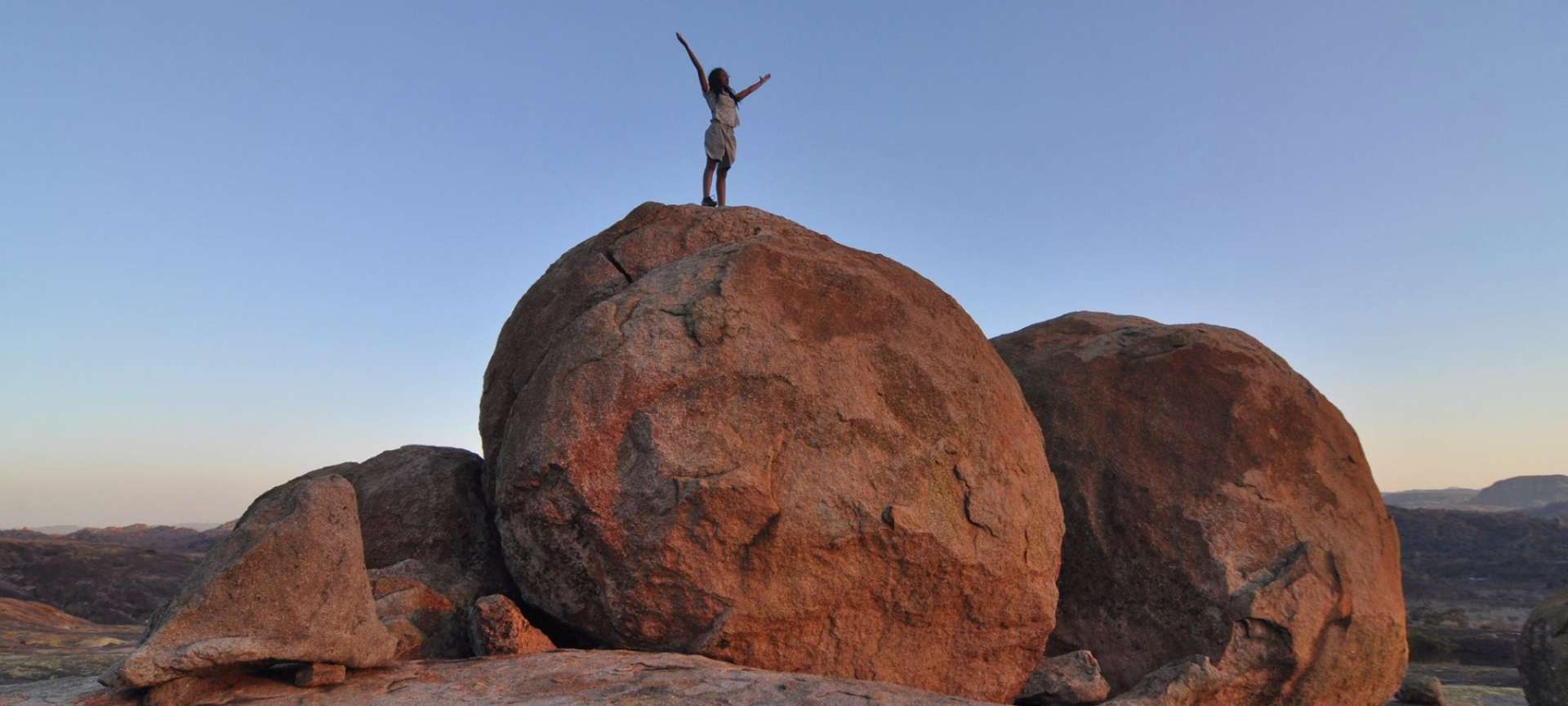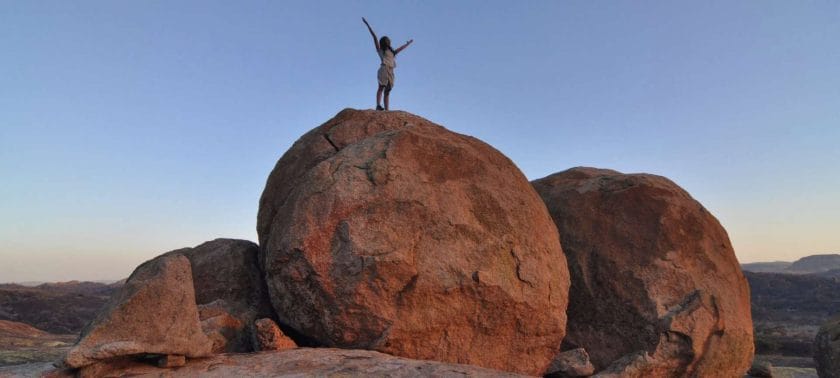 Zimbabweans are some of the friendliest and most hospitable people you will ever meet, and travelling solo means that you'll probably end up meeting and connecting with more locals than you would if you travelled in a group.
There are lots of options for solo travellers to Zimbabwe depending on your style of travel. You could start off your trip in the busy town of Victoria Falls and you'll meet plenty of other travellers in bars and on activities who you could join up with to share the costs of travelling to other destinations, or you could join a guided group tour for a hassle-free holiday. If you prefer solo time, you can rent a car and explore parks and reserves on your own steam, or stay in lodges where you'll be able to do guided game drives and walks in the bush.
Northern Zimbabwe is the best region for solo travellers. In this region, Victoria Falls is an obvious first choice for solo travellers, as you can meet fellow travellers at bars and hotels in town, and there are numerous activities on offer – everything from crocodile cage diving to bungee jumping – which are easy to book and organise once you're there. Hwange National Park is also a good destination for solo travellers: stay at a lodge or safari camp and you'll be on game drives with other guests, or if you want more solitude, then opt for self-driving and lodging in one of the park's camps and explore the wilderness on your own. Also located in northern Zimbabwe, Lake Kariba makes a great choice for a single traveller if you're looking to join up with other people, as you can book a spot on a houseboat and spend a few relaxing days cruising the lake and its islands. For adventurous travellers, Mana Pools National Park is a wilderness mecca – join a group walking or canoeing safari for an amazing immersion in the bush.
Highlights
Getting an adrenaline kick (and meeting some new friends) on the adventure activities on offer in Victoria Falls, doing a self-guided trip around Hwange National Park and discovering waterholes teeming with animals on your own and going on a wilderness adventure in Mana Pools National Park on a walking safari or multi-day canoeing trip.
Travel Tips
Solo women travellers to Zimbabwe should use the same precautions and awareness that you would when you travel alone anywhere in the world. You might find that you get more attention as a single woman (locals will likely to be interested to know where your husband is and to find out why you're travelling on your own).

If you are going to be driving long distances on your own, be sure to let your lodge or hotel know when they should expect you in case you have any car problems on the way. It's a good idea to hike with someone else or in a group but if you do go on any day hikes, let someone know exactly where you will be going in case you have a problem. It's not recommended to drive to any very remote wilderness areas on your own: if you're wanting to do some remote 4×4 trips then rather join a guided tour or team up with some other travellers.