Family Safari in Zimbabwe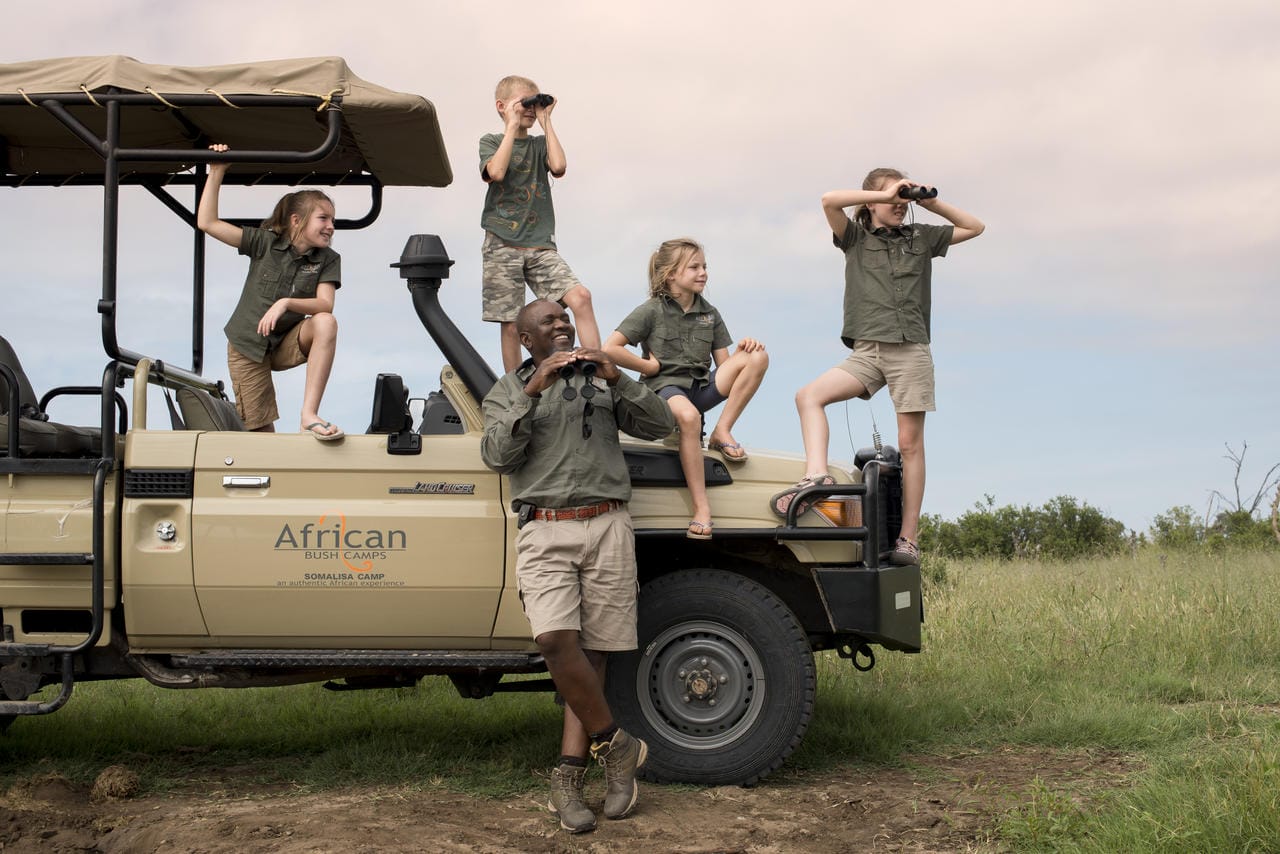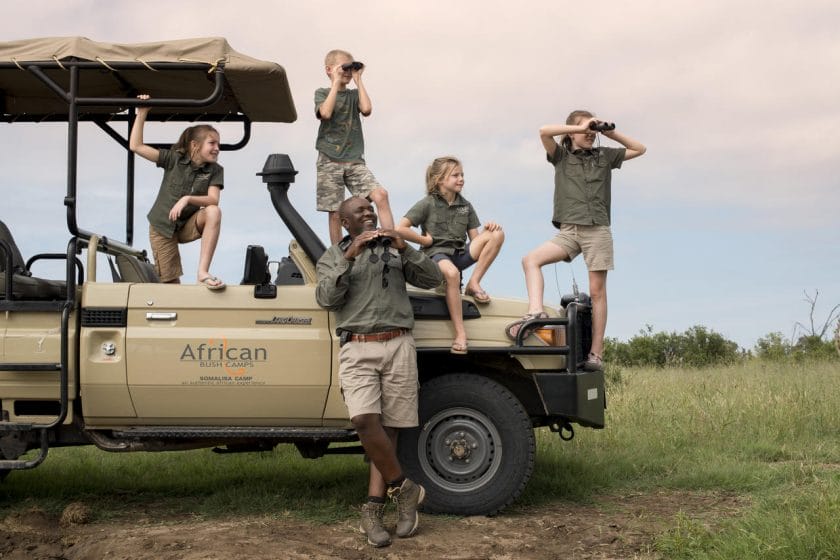 Zimbabwe's astounding natural wonders, untamed wilderness areas, abundant wildlife and plethora of exciting outdoors activities and adventures make it a wonderful choice for a family holiday. In the country's most popular destinations, you'll find a host of family-friendly lodging options, from well-equipped campsites, rustic lodges and self-catering chalets to luxury camps. There's lots to do in Zimbabwe for children of all ages, and many lodges offer kids' activities such as guided walks or bushcraft lessons, while the many wilderness adventures you can do with older children – staying in unfenced campsites and going on walking safaris and canoeing trips – are especially unforgettable.
If you're on a short family holiday in Zimbabwe, two of the best destinations to visit are Victoria Falls and Hwange National Park, which are nearby to one another in the north west corner of the country. You can fly into Victoria Falls from Johannesburg, and either get a road transfer or drive yourself to Hwange. Victoria Falls is an incredible sight to behold and walking along the pathways on the edge of the waterfall-facing cliffs and getting showered with mist and spray will delight of children of any age, while the town offers lots of family-friendly lodges and hotels and is a fantastic base for taking advantage of a huge range of activities and adventures, from bungee jumping to horseback safaris.
Hwange National Park offers excellent wildlife viewing, especially in the dry winter months of June to October, when waterholes are teeming with thirsty animals. Because spotting wildlife in the dry season is as easy as pulling up to a waterhole and parking your car, Hwange is a great option for self-guided family holidays as you won't have to spend hours and hours in the car to see some exciting animals.
If your children are aged seven and older, then a multi-day canoeing trip along the Upper Zambezi River near Victoria Falls is a great idea. You'll get to spend your days paddling along the river, spotting hippos, crocodiles, elephants and other game and camp under the stars at night on islands, and it's a wonderful way for children to experience nature. For children aged above 12 years, you can also do walking safaris in some of the national parks and on private concessions. Seeing animals on foot is a whole different experience to car-based game viewing, and children will learn a lot about the bush, plants and animals big and small from the guide.
To the northeast, Lake Kariba is also a great option for a family holiday, as you can charter a private houseboat and explore the beautiful lake at a slow pace, getting onto smaller tender boats for wildlife viewing along the shore – a completely stress-free way to travel. For an experience in a true wilderness, travel to Mana Pools National Park for sublime wildlife and beautiful landscapes – and no crowds. If your children are above the age of 12, a stay at an exclusive campsite along the river where it's just you and the wilderness, is thrilling.
In eastern Zimbabwe, the mountainous Eastern Highlands is a great region to explore if your family loves hiking and mountaineering, with easy walks of just a few hours or more challenging multi-day adventures.
Highlights
Getting drenched by the spray of Victoria Falls, pumping some adrenaline on white-water rafting, gorge swinging, abseiling and bungee jumping activities, watching processions of huge herds of elephants and parking off at waterholes full of animals in Hwange National Park, cruising the languid waters of Lake Kariba on a private houseboat, camping in the wild surrounded by the sounds of roaring lions in Mana Pools National Park, getting a full nature immersion on a walking or canoeing safari, and hiking in the misty mountain ranges of the Eastern Highlands.
Practical Advice
Less is more when it comes to travel in Africa with children: driving distances can be deceptively long and it often takes more time than you would expect getting from one place to another. If you do have to do long road journeys, break up the trip with stop overs so that you're not spending long days in the car. If you have young children, it may be best to base yourself in just two or three places on your trip and do activities from there, rather than trying to fit in too many different destinations into your itinerary.
Zimbabwe is a malaria risk country, so consult your doctor before travelling about prophylactic medicine for kids and be very cautious with your children to prevent them from being bitten. Like elsewhere in southern Africa, the sun can be very harsh so bring lots of sunscreen for your kids, as well as protective clothing – long-sleeved shirts and wide brimmed hats – for outdoors activities.
Before you book your lodge stays, make sure that they accept children. Some lodges won't allow children under a certain age to go on game drives, and some won't accept children under a certain age to stay at the lodge. At some lodges you will be required to book a private safari vehicle for game drives if you have young children, which can be expensive. Lots of the adventure activities on offer – such as white-water rafting – also have minimum age limits.
If you're travelling over the border to Botswana or South Africa after your trip to Zimbabwe you must have unabridged birth certificates for your children.