Big Five Safari in Zimbabwe
Zimbabwe is a special wildlife destination that holds much lore in terms of wildlife. More prominently, the Big Five as its affectionately become known as, is prolific throughout certain areas and national parks in the southern african country – making it a prime safari destination for Big Five holidays in Zimbabwe.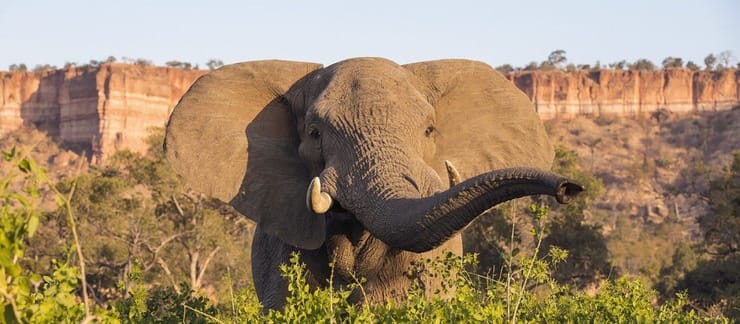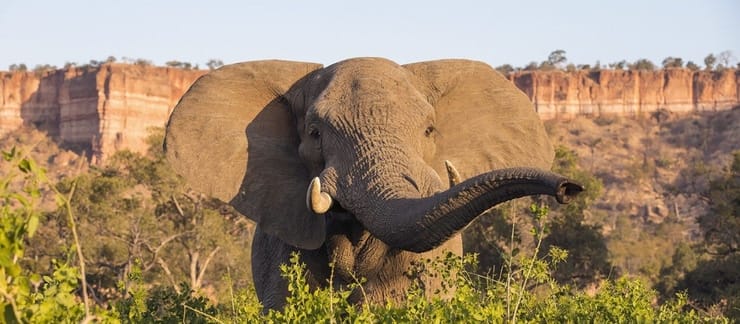 One of the most important hidden gems in regards to the largest (in size) of the Big Five, is Gonarezhou, which is translated as 'Place of Many Elephants'. A 2014 aerial survey put the population at 11,000 in the park. This is one of the highest densities in Africa.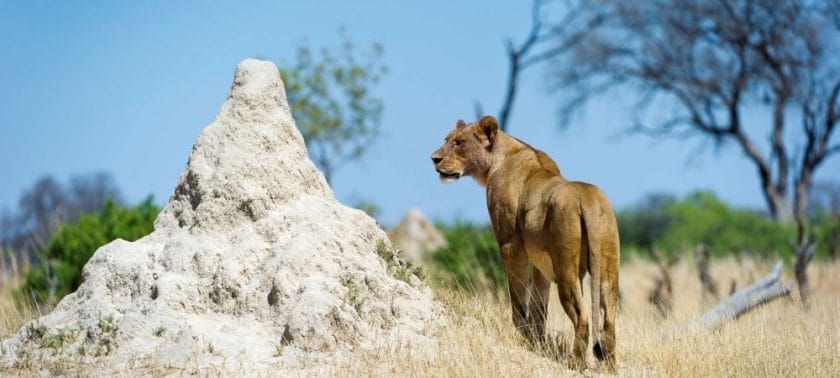 Spotting lion is also a much desired bucket-list item for safari-lovers and a visit to Mana Pools National Park, a UNESCO World Heritage Site since 1984. Its location can be found in the north of Zimbabwe along the lower Zambezi River section.
With the world's densest population of leopard, Matobo Hills National Park is a good place as any to spot one of these magnificent predators. However, do be prepared to have your patience tested, as leopards are notoriously stealthy and often well camouflaged.
Hwange National Park is an incredible safari destination; boasting the country's largest and most varied wildlife population. Along with an immense elephant population, the 14,000km2 park is also home to a vast number of buffalo, which travel in large herds, taking advantage of the lush open grasslands and dense woodlands.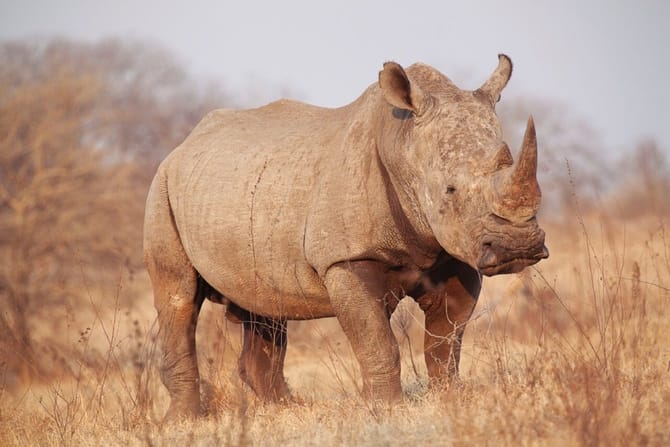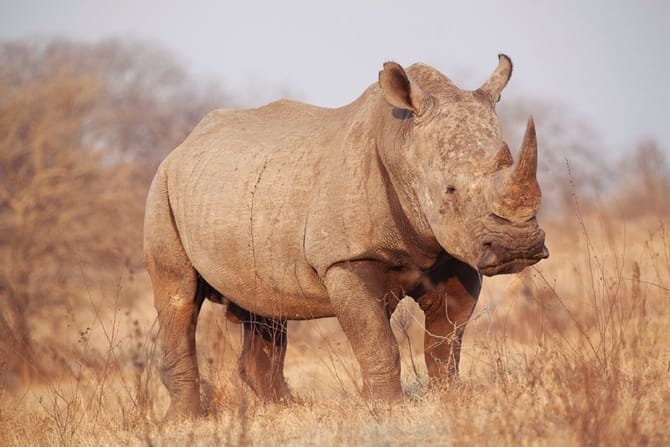 In Zimbabwe, there are an estimated 430 black rhinos and 290 white rhinos remaining, so we believe that the best place to spot them is a destination where they are most protected. Situated in southeast Zimbabwe, the Save Valley Conservancy is one of the largest private game reserves on the continent. Forming part of the Greater Limpopo Transfrontier Park, the conservancy is partnered with the African Wildlife Foundation to provide intensive protection for a small population of black and white rhinos.