Walking Safaris in Zimbabwe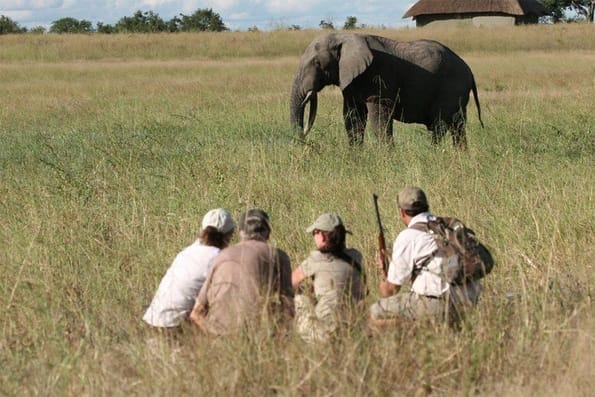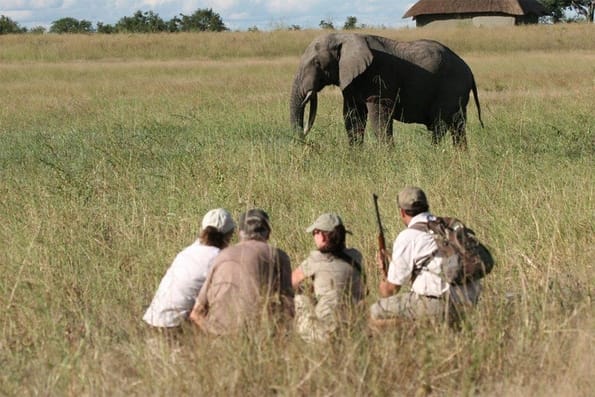 Wedged between Botswana and Mozambique, Zimbabwe is one of the best safari destinations to experience the Big Five and other wildlife species, by foot.
Safari guides, especially those trained to lead walking safaris, are rigorously trained. Guiding is passed down as a tradition from one generation to the next. Zimbabwe still has large rural communities, and many people still live very connected to the land and its animals.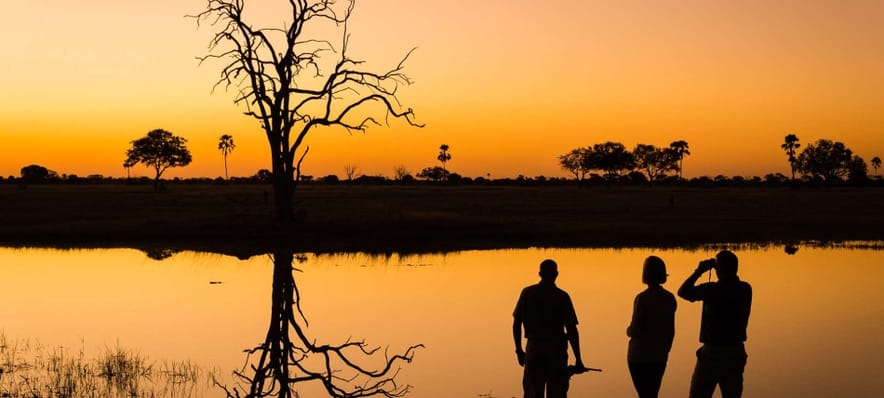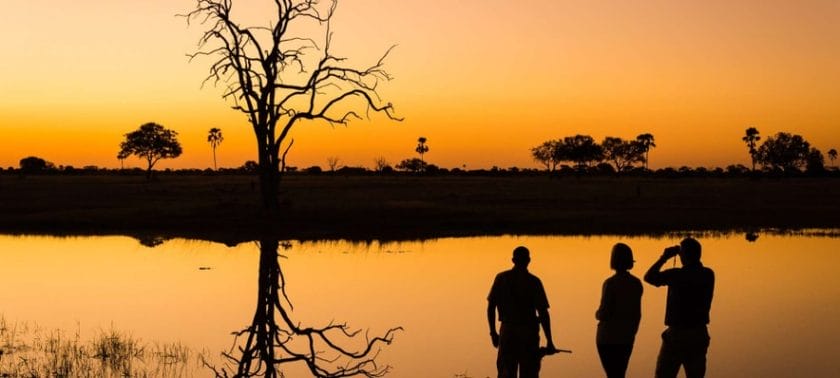 Zimbabwean guides rank as some of the best in Africa – this is measured by their knowledge about wildlife and the ecosystem. The apprenticeship that is required is not replicated anywhere else in Africa. The passion and knowledge of Zimbabwean guides, means that guests can expect clear, enthusiastic and concise communication, to give an overall experience that rivals others in the African bush.
The Most Recommended Walking Safari Destinations in Zimbabwe:
View White rhino up close in Matobo

Flanked by the undulating Zambezi escarpment and the undending glassy waters of the Zambezi river, Mana Pools NP clearly deserves its UNESCO World Heritage status. Its ecosystem is unique: open alluvial flood plains, jesse scrub, sweet grasslands and mixed woodlands of acacia and giant mahogany, all teeming with wildlife (including over 12,000 elephants, 8000 buffalo, numerous predators and prolific birdlife)

Experience a walking patrol with the Victoria Falls Anti-Poaching Unit

In the south of Zimbabwe, Camp Amalinda offers historical walks in the impressive Matobo Hills with over 2000 San rock art site.

Elephant's Eye in Hwange NP, offer walking safaris that showcase the best of the park and its surrounding, fenceless concession.