Where is the best place to go for wildlife viewing in Tanzania?
Northern Tanzania! Ngorongoro Crater, a World Heritage Site, has some of the greatest concentrations of wildlife in the world as well as the Serengeti, but don't forget about the southern circuit.
This FAQ is related to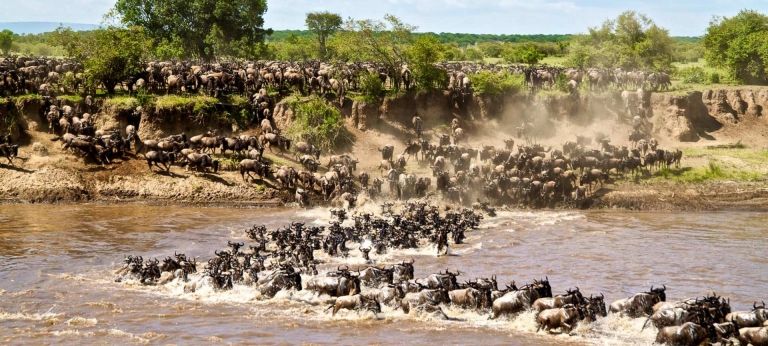 This tour is designed to allow maximum exposure to the Great Wildebeest Migration
$ 6,860
£ 5,206
R 95,231
€ 5,939
per person
11 days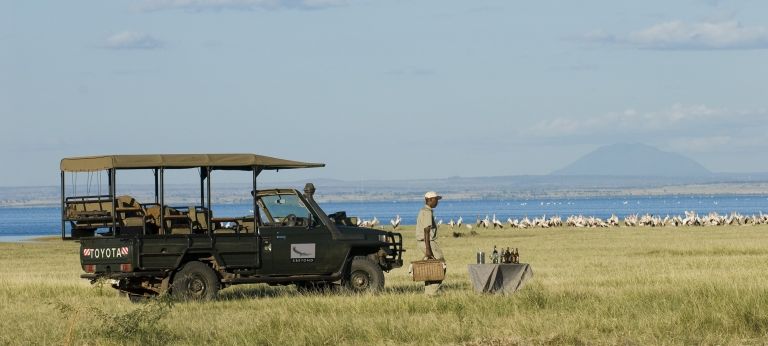 From Lake Manyara to the Ngorogoro Crater and the Serengeti, this Tanzania safari offers real value and shows off the burgeoning green world of…
$ 6,525
£ 4,952
R 90,580
€ 5,649
per person
8 days
<! --- End Journeys --->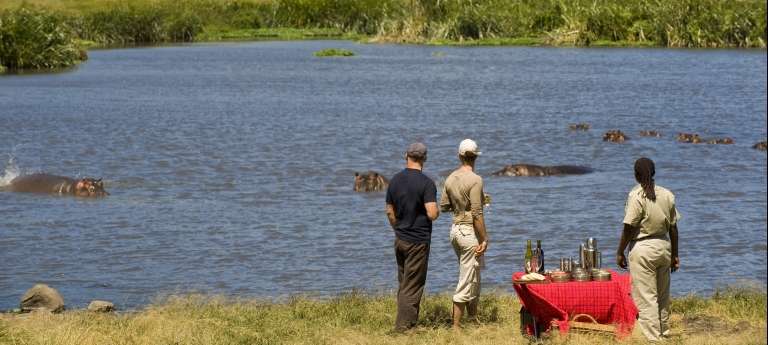 Ngorongoro Crater – a Unesco World Heritage site – is 600 meters deep, 20 kilometres wide and the largest unflooded, unbroken caldera in the world. It's an extraordinary ecosystem where you can find the Big Five or even, if you're lucky, the endangered black rhino on the Crater floor.When…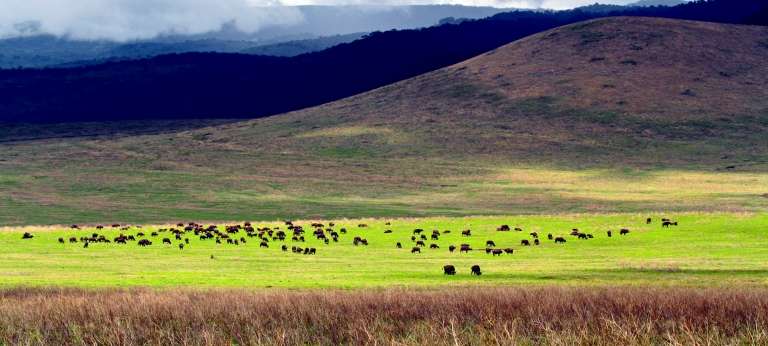 The Western Circuit embraces the parks along Lake Tanganyika, the western border of Tanzania with the Democratic Republic of Congo (DRC). The vast space in a remote natural location makes the circuit worth a visit. Gombe Stream National Park was made famous by Jane Goodall's research on…
<! --- End Destinations --->
The leopard stirs something in everyone. Not only are they strikingly beautiful, but their golden spotted coats give them a remarkable camouflage ability. The fact that they're so difficult to spot puts them at the top of most safari lists. Nothing beats seeing these beauties in the…
A family safari is a great way to expose your kids to nature and wildlife without having to worry about the boredom they may experience on a regular safari tour. Family safaris are tailored to keep the excitement of being on a wildlife and birdlife-spotting safari alive and interactive for everyone.
<! --- End Experinece --->