Wildlife of Uganda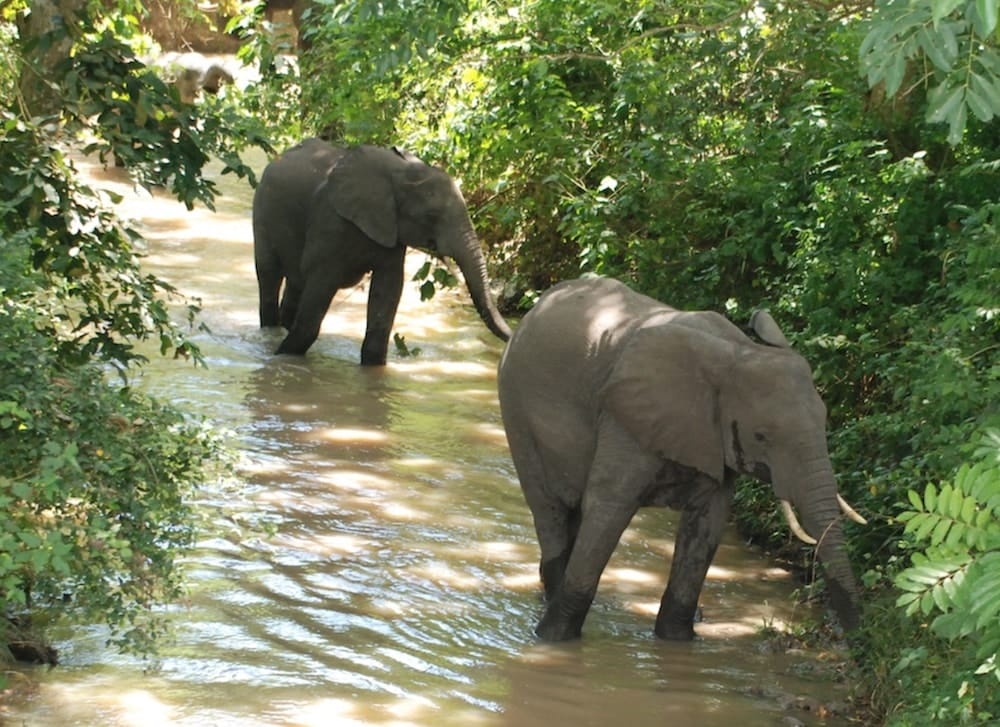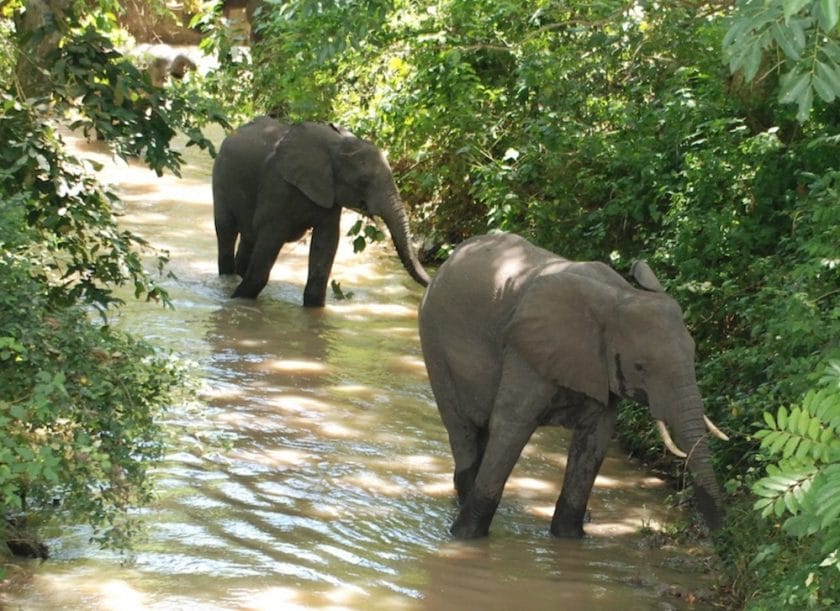 Credit: Blasio Bwekwaso
Western Uganda is home to most of the country's national parks and reserves, and is the best region to visit for wildlife. The standout highlight of this region is the gorilla tracking experience in Bwindi Impenetrable National Park, in Uganda's southwest corner. While seeing mountain gorillas is the main reason people travel to Bwindi, there's more wildlife to spot in the misty forests of the park, from nine other primate species, such as black-and-white colobus and l'Hoest monkeys, as well as forest duikers, elusive forest elephants and more than 200 butterfly species.
Kibale Forest Reserve is also a primate haven – with 13 resident species, it boasts the largest concentration of primates in the country and the biggest diversity of primates of any East African reserve. Tracking chimpanzees is the main draw to Kibale, although spotting olive baboons, black-and-white colobus, l'Hoest and blue monkeys are also highlights in themselves.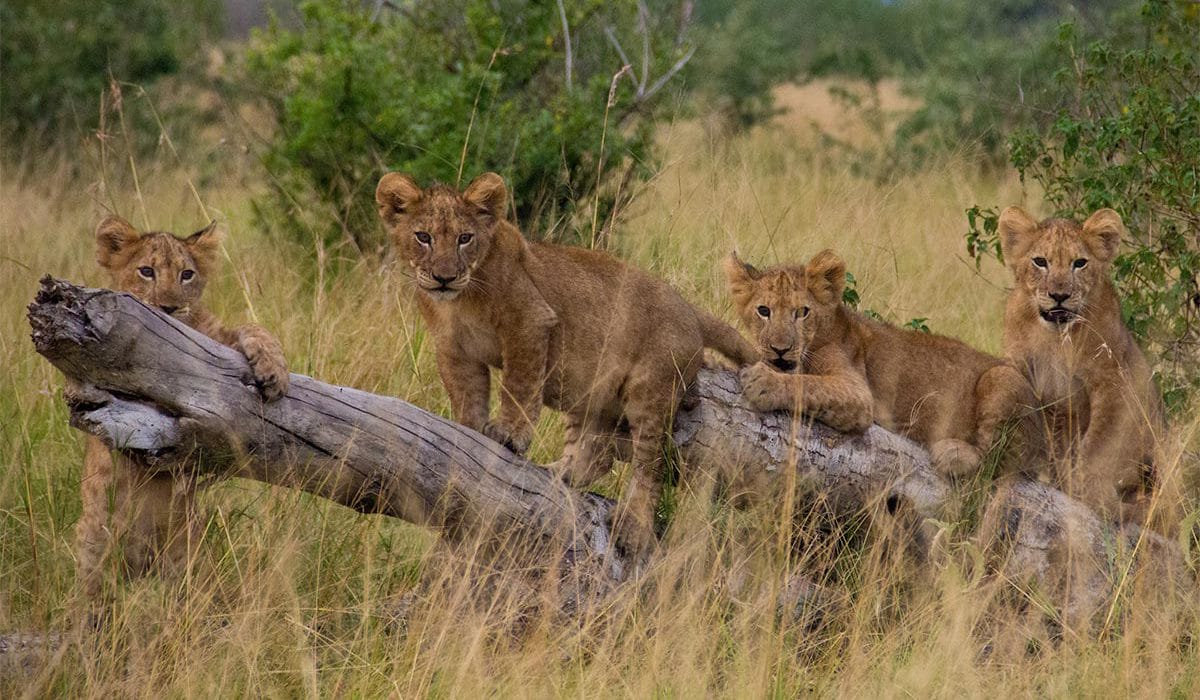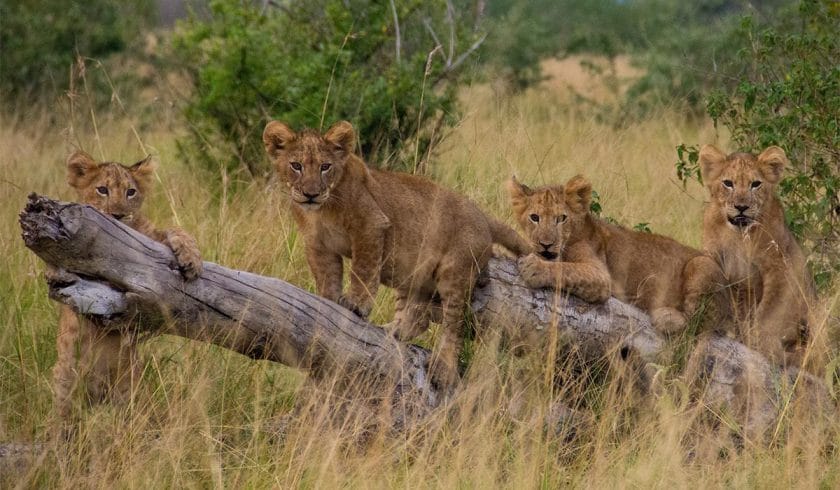 Still in western Uganda, Queen Elizabeth National Park is the country's best park for wildlife diversity, home to 95 species of mammals and 20 predators, including the Big Four (buffalo, lion, leopard and elephant) as well as chimpanzees and a whopping 611 species of birds. The park's standout highlight are the tree-climbing lions – there's only one other place in Africa where they do this – so catching this sighting is particularly special.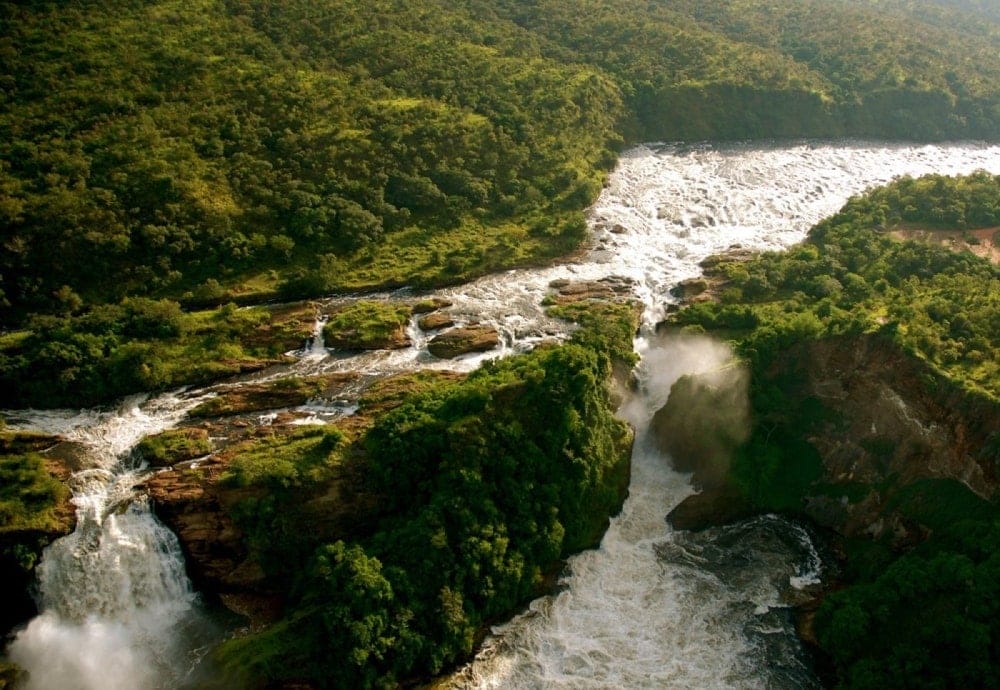 Murchison Falls National Park is another Big Four reserve (only rhino si missing) in western Uganda, which is known for its large herds of elephant, giraffe and buffalo, as well as for lucky sightings of the rare ground-dwelling patas monkey. For birders it's the best place to try and track down the rare shoebill stork.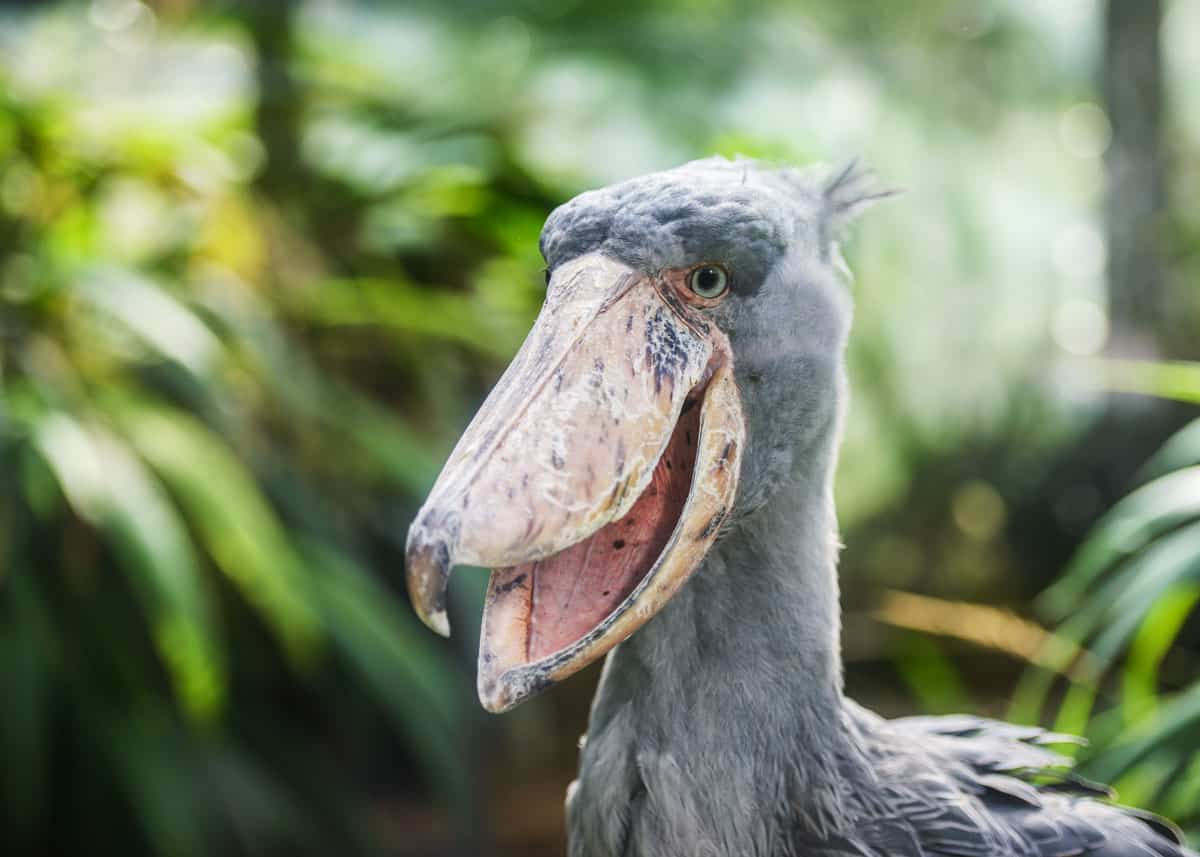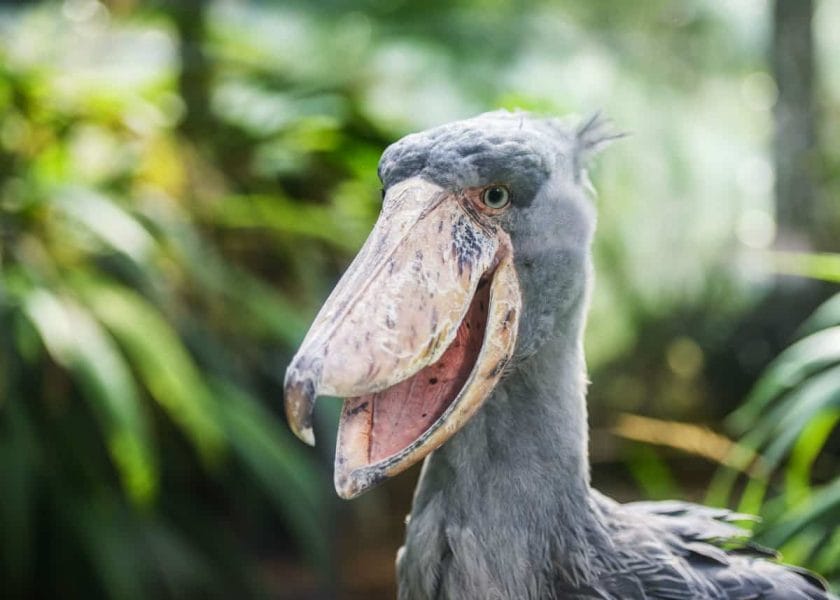 The bizarre Shoebill
Just south of Murchison Falls, Budongo Forest Reserve conserves Uganda's largest population of chimpanzees, as well as other primate species including black-and-white colobus, blue monkey and red-tailed monkey. With around 360 species of birds including many species found in only a few other locations in East Africa, it's considered the country's best birding destination.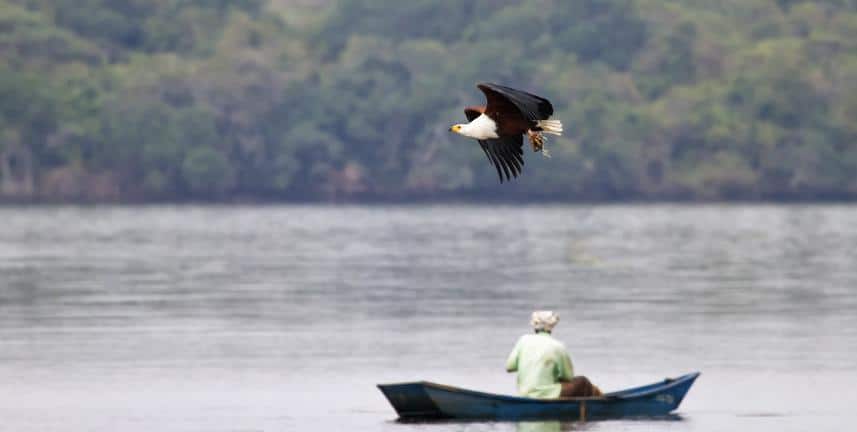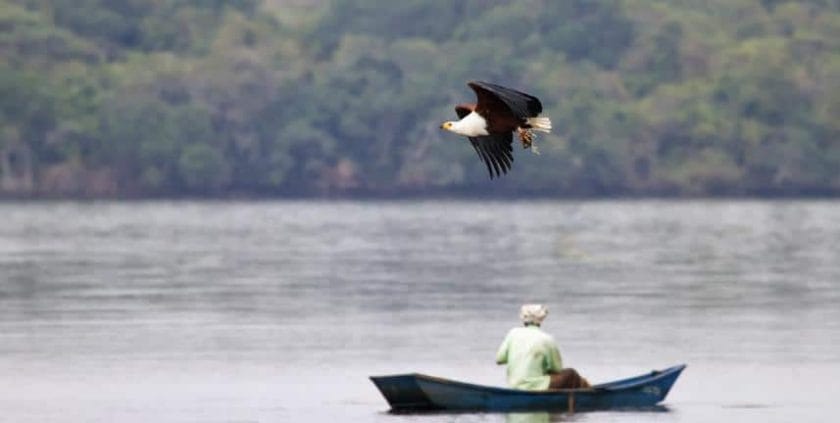 Close to Kampala and still in Western Uganda, Lake Mburo National Park is where to go to spot animals not easily found elsewhere in the country, from Uganda's only population of impala to Burchell's zebra. While elephant are absent in the park, there are plenty of other mammals to see, including sitatunga antelope, topi, oribi, Bohor reedbuck and herds of eland.
In Central Uganda, the main wildlife highlight is tracking southern white rhinos on foot at the Ziwa Rhino Sanctuary. The reserve is also an excellent place to see shoebill storks.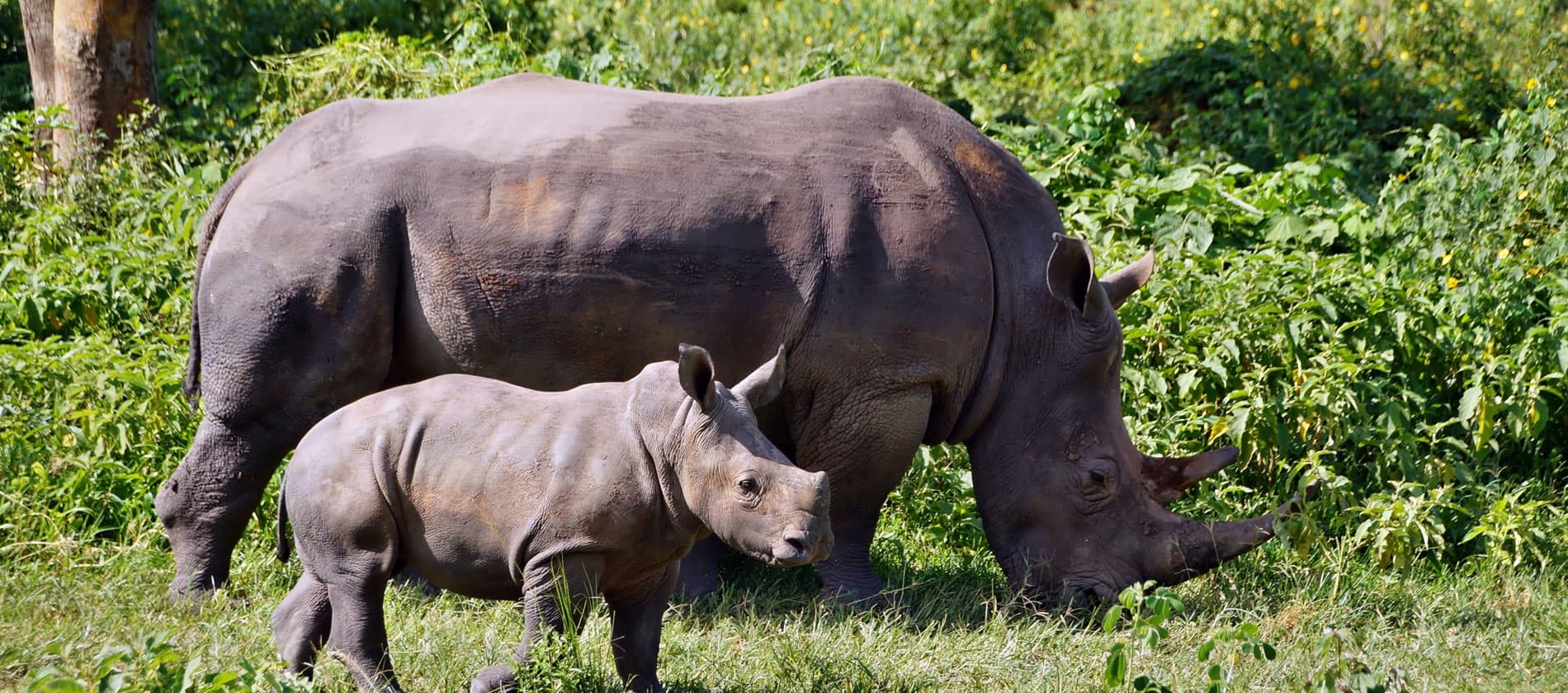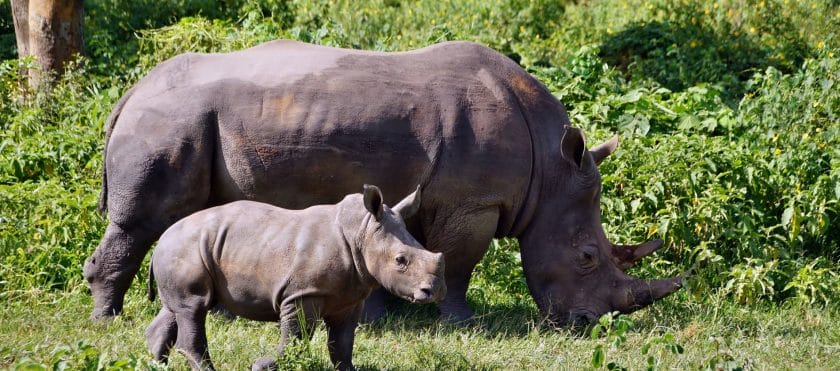 In the Karamoja region of northern Uganda near the Kenyan border, Kidepo Valley National Park is a remote park that that offers rugged wilderness and excellent wildlife, everything from elephant, lion, leopard and buffalo to Burchell's zebra, Rothschild's giraffe and black-backed jackal and cheetah – two of the many species that you don't find anywhere else in the country.