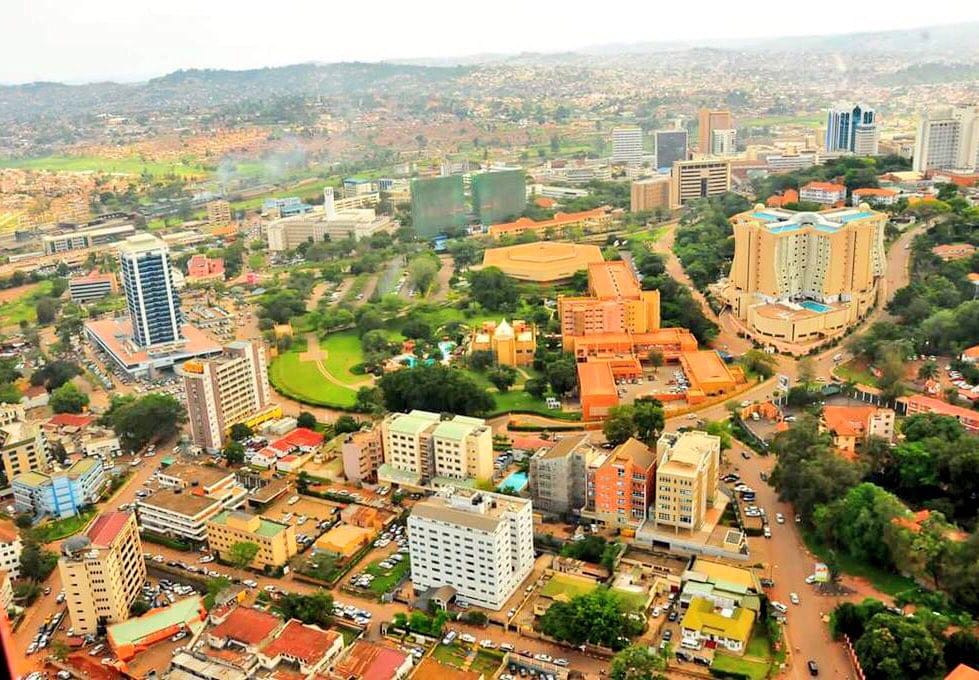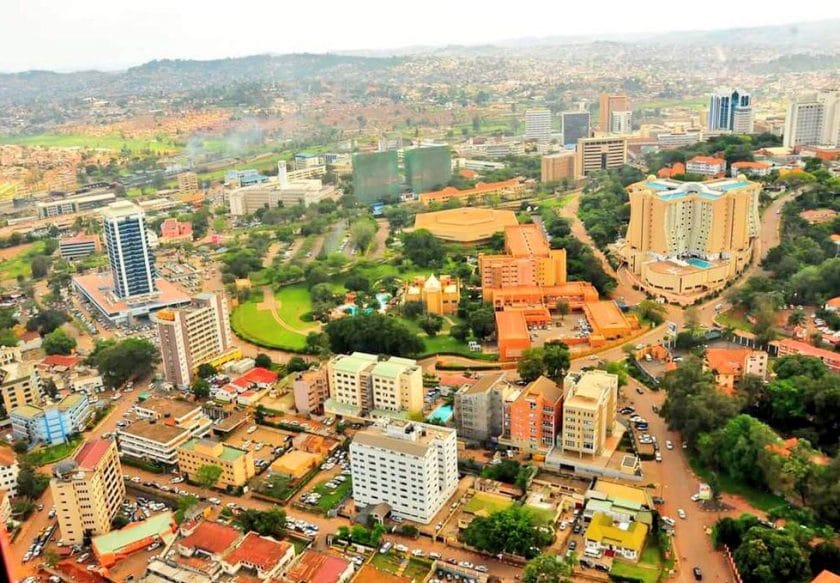 Uganda's central region is where most travellers will begin and end their journeys, flying in and out of the country's only international airport in the town of Entebbe. The region has less to offer in the way of national parks and blockbuster wildlife than Western Uganda, but it is home to the buzzing capital of Kampala, a large expanse of beautiful Lake Victoria and its forested islands and the Ziwa Rhino Sanctuary, the only place in Uganda where you can see rhinos in the wild.
Highlights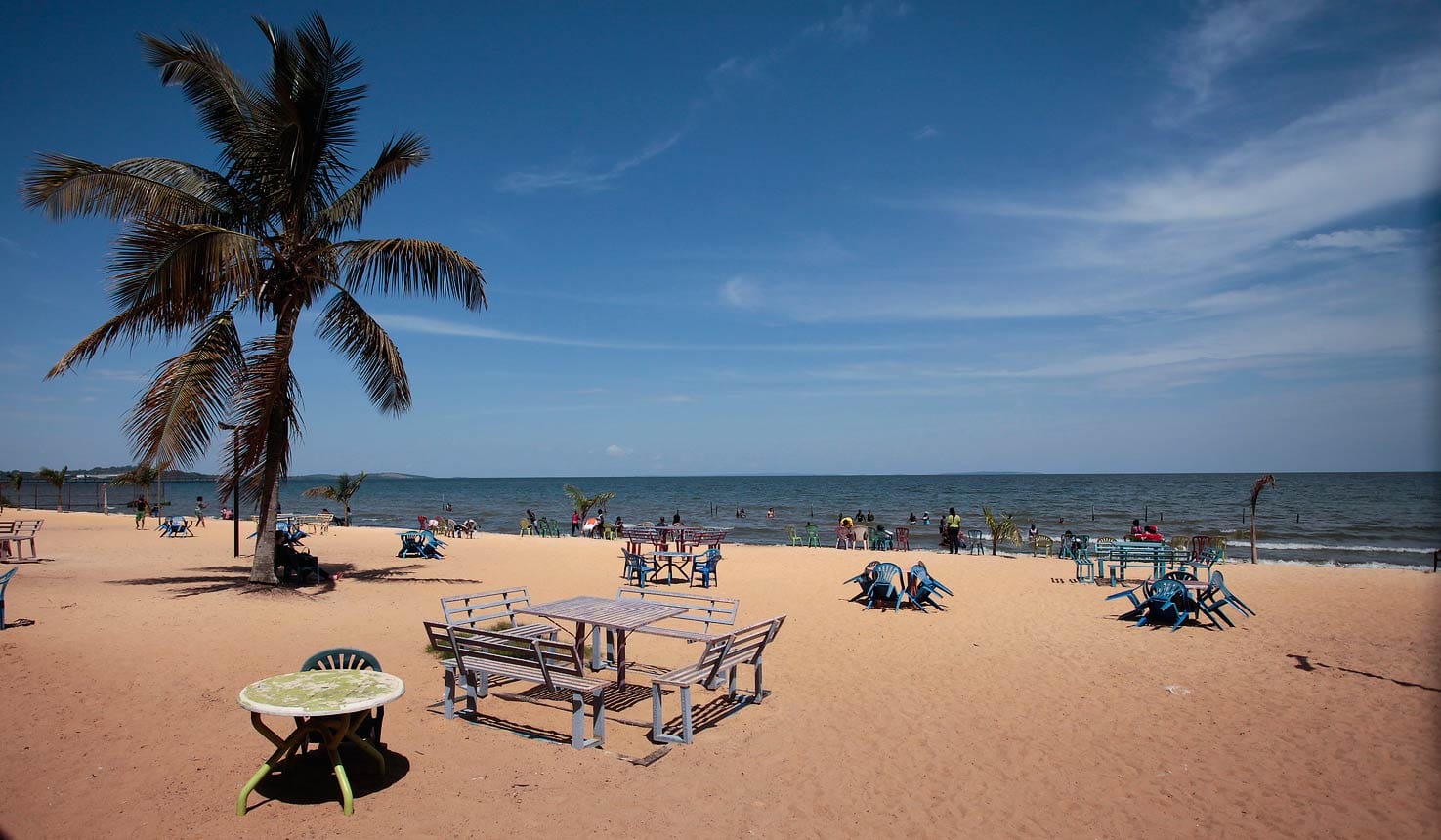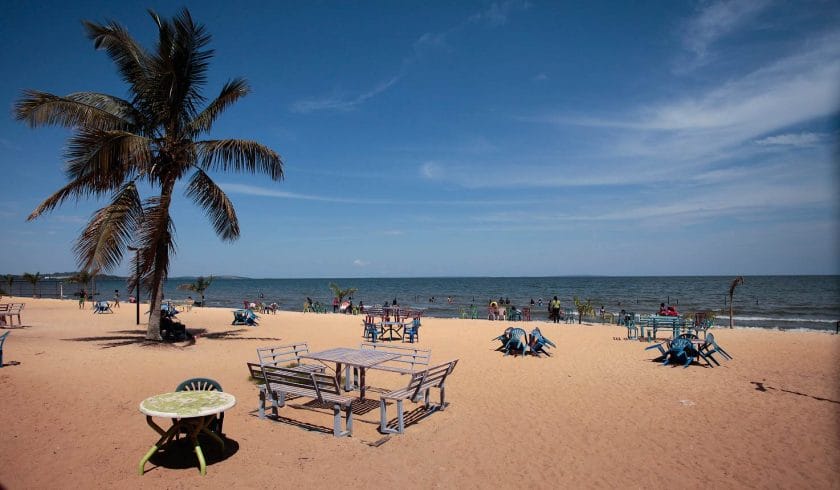 Lying on the shores of shimmering Lake Victoria, the wonderfully green, laid-back Entebbe is a good place to spend a day or two at the start or end of your journey. There's a wide range of lodging options and excellent restaurants, as well as a few sights to fill your days: the lush and beautiful Entebbe Botanical Garden is a highlight for its indigenous trees and superb birdlife, while the Uganda Wildlife Education Centre is a sanctuary for rescued animals – rhinos, chimps, lions and shoebill storks are the main attractions – and if you want a more memorable encounter with the wildlife, pay extra to be "keeper for a day", or for the behind the scenes tour or chimp close up.
Eighty-four thickly forested islands make up the Ssese Archipelago in the northwest of Lake Victoria, 50 kilometres from Entebbe. Buggala Island is the most popular and most developed – and is easily reached by ferry from Entebbe – and has the widest range of lodging options, while Banda and Bukasa Island also have places to stay, and other uninhabited islands can be visited by boat. Activities on the islands include hiking, bird watching (highlights include water species such as pygmy kingfisher, African fish eagles and great cormorants), quad biking, canoeing and sport fishing.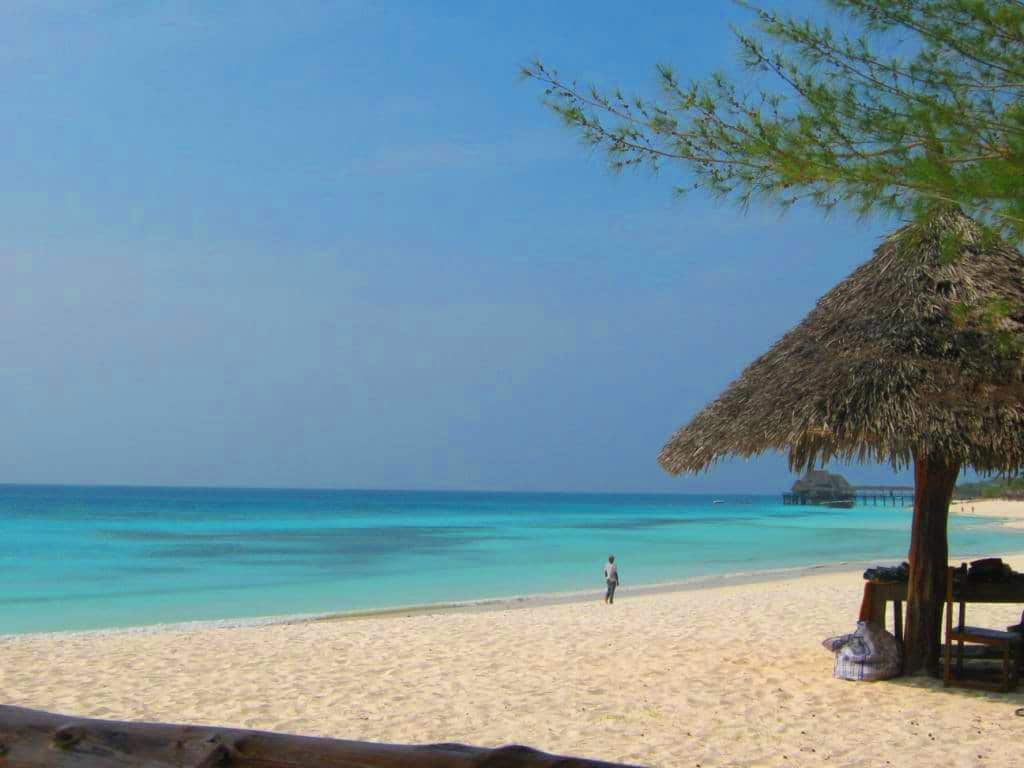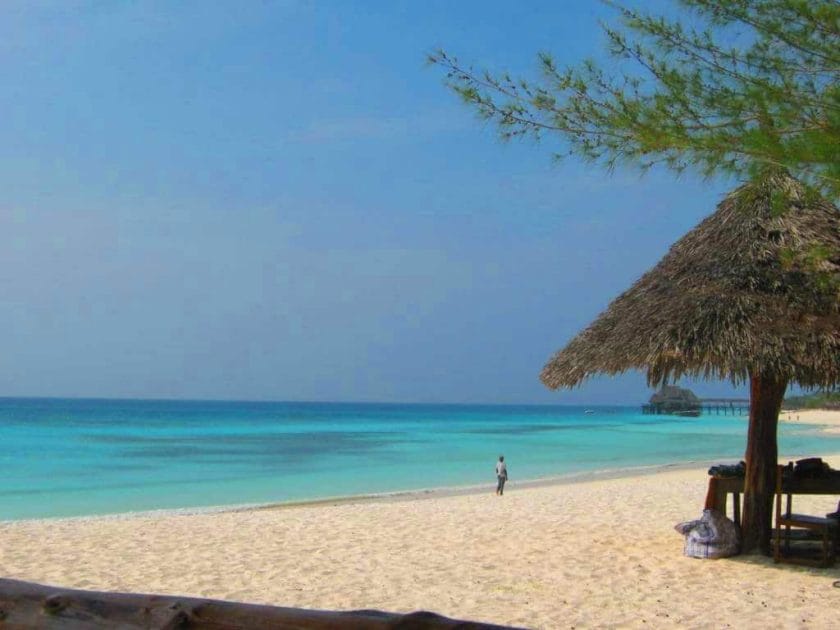 Buggala Island
There are only two African island chimpanzee sanctuaries, and Ngamba Island is one of them. Just over 20 kilometres away from Entebbe in Lake Victoria, Ngamba Island protects more than 40 rescued and orphaned chimps, which you can see from a platform during the twice-daily feeding times. You can either do a half-day trip to the island or stay overnight at the eco lodge in a cottage or safari tent. Other activities on the island include sunset cruises, fishing and birdwatching.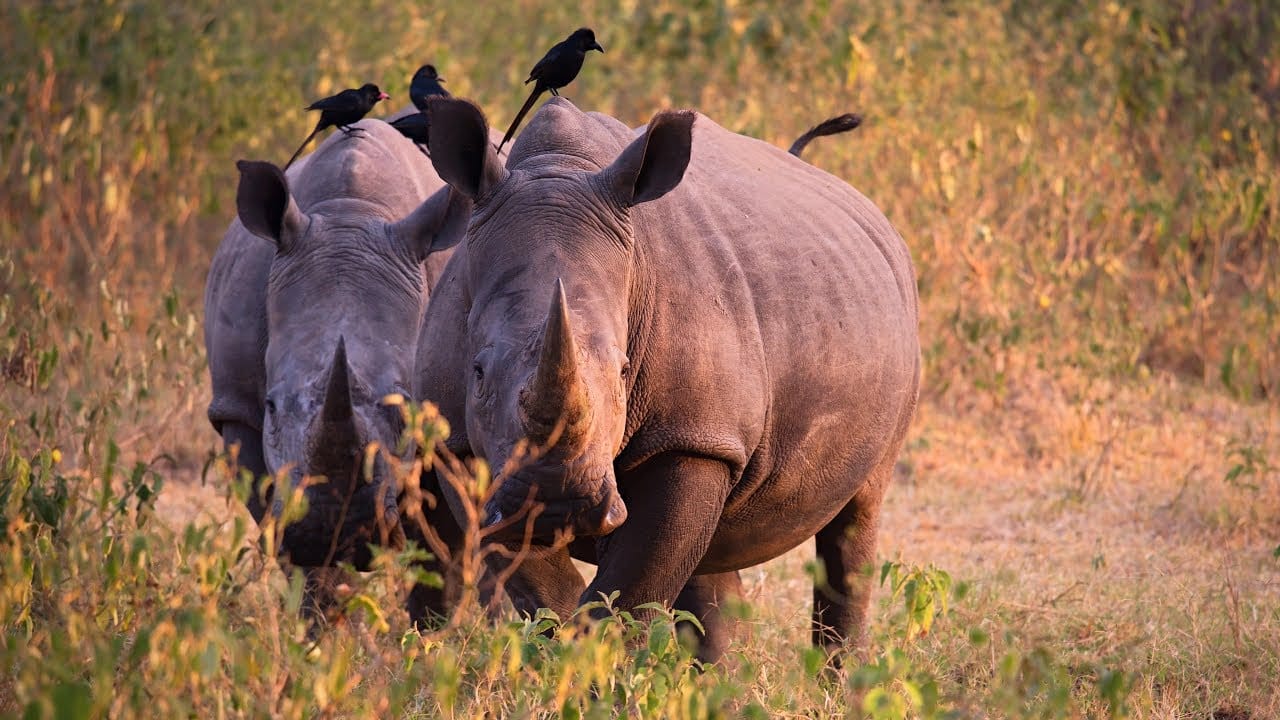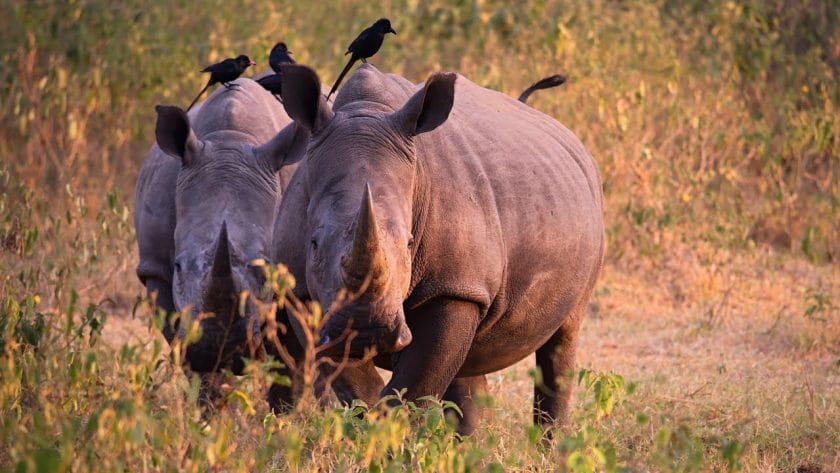 Some 160 kilometres north of Kampala, the Ziwa Rhino Sanctuary is the only place to see rhinos in the wild in Uganda. Rhinos were wiped out in the country more than 30 years ago, and so the sanctuary was established to breed southern white rhinos and reintroduce them into Uganda's national parks. There are now more than 20 rhinos in the sanctuary, and you can track them on foot in a thrilling wildlife encounter. There's more to the sanctuary though – it's a good place to see the elusive shoebill stork on foot or in a canoe, and you can also hike the birdwatching trails to spot some of the 300 species found in the sanctuary.
Kampala usually doesn't make it to the top of travellers' itineraries, but the busy, vibrant city is worth a visit if you have time (just be prepared for heavy traffic wherever you go). For a slice of history, visit Mengo Palace – the former home of the Bugandan king – to see Idi Amin's infamous underground prison and the Uganda Museum, browse art galleries, shop for crafts, curios and clothing at boutiques and markets and feast on local and international fare in the country's best variety of restaurants.
Practical Information
A taxi is the best way of getting from Entebbe International Airport to Kampala, and while the distance is short, the traffic is always thick – it can take a few hours to do the journey. If you're staying in Kampala and are catching a flight home from Entebbe, then leave plenty of time to travel to the airport in the traffic. Best yet is to stay over in Entebbe ahead of your flight. The town also makes a great base from which to explore the lake's islands.