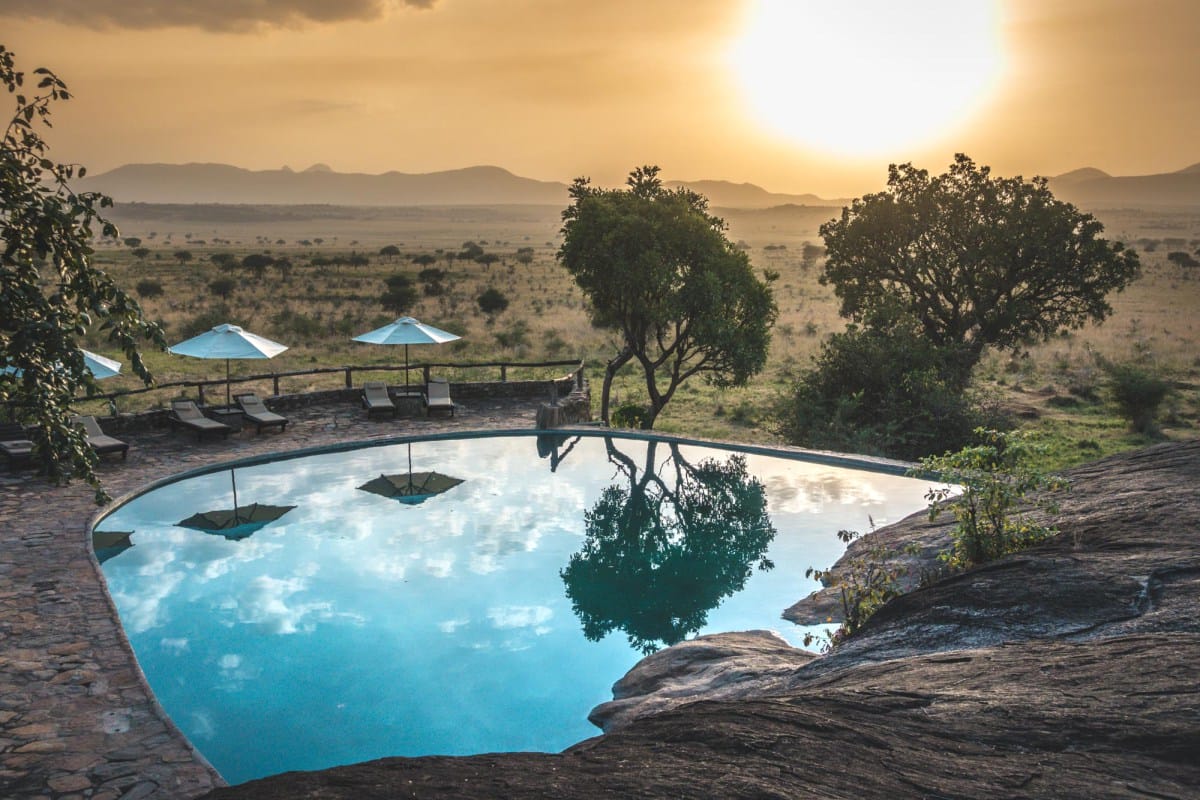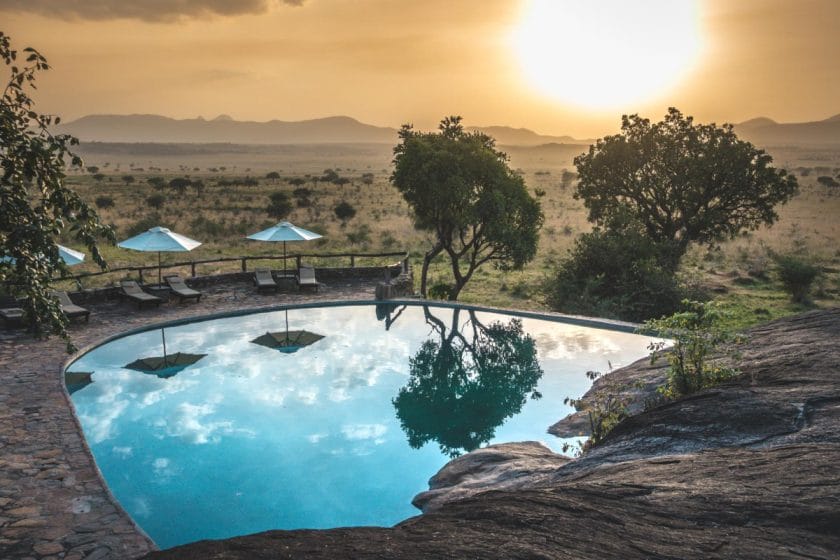 Apoka Safari Lodge
Uganda offers excellent luxury lodges and tented camps situated in and around the best national parks and reserves, from Queen Elizabeth National Park, Kidepo National Park and Murchison Falls National Park to a private island in the Nile River, a high-altitude forest outside of Bwindi Impenetrable National Park and the foothills of the Rwenzori Mountains. For city stays, Kampala and Entebbe also have a handful of luxury five-star hotels. Many of Uganda's luxury lodges are small and intimate and a few are decidedly quirky in design – making for memorable stays.
Planning a luxury holiday in Uganda is as easy as picking your safari destinations and then choosing from the best lodges in the parks or nearby. Most luxury travellers on a short holiday visit Entebbe for a day or two, Kibale Forest National Park for chimpanzees and other primates, Queen Elizabeth National Park for big game safaris (and tree-climbing lions) and Bwindi Impenetrable National Park for gorilla tracking. Travellers on longer trips also visit Jinja for exciting Nile River activities such as white-water rafting, Murchison Falls National Park for incredible landscapes and wildlife and, for adventurous travellers who like to really get off the beaten track, there's a flight to the magnificent rugged Kidepo Valley National Park in Uganda's remote north.
Many roads in Uganda are rough and travelling by car can take a long time for the distance covered. Self-driving is possible but many travellers prefer to hire a driver for their journey around Uganda. You can also fly between the most popular safari destinations by plane. If you want to travel in the most relaxing and hassle-free way, then do a custom flying safari, where you travel by private charter planes between destinations, and then get transfers from the airstrips to each luxury lodge.