Adventure Holiday in Uganda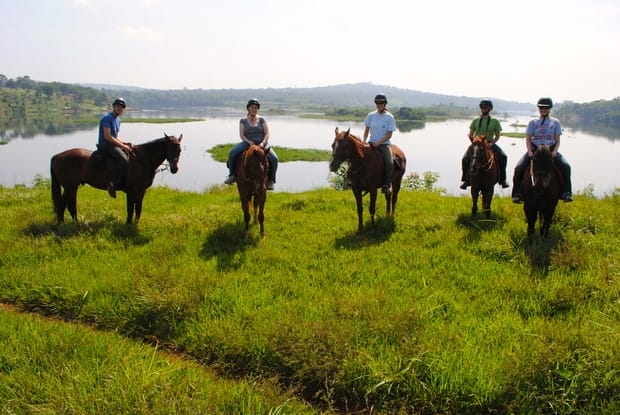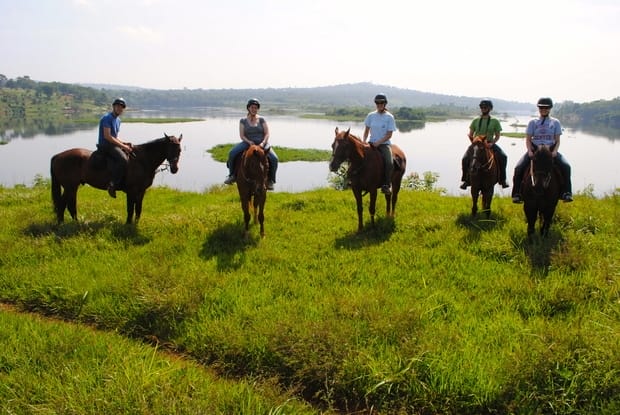 Credit: Lauren in Uganda
Uganda is big on adventures, from gorilla and chimpanzee tracking in misty rainforests and white-water rafting on the continent's longest river to trekking in the highest mountain range in Africa.
Western Uganda is the prime region for wildlife adventures as home to the bulk of the country's national parks and reserves where you can do gorilla and chimpanzee tracking as well as the Rwenzori Mountains – the tallest range on the continent – where the draws are adventurous hiking and climbing to the top of Mount Stanley, Africa's third highest mountain.
The town of Jinja, in Eastern Uganda, is on every adventure traveller's itinerary. This is the adrenaline capital of East Africa, offering a smorgasbord of thrilling activities on the Nile River and in the surrounding area. White-water rafting on Grade V rapids tops the activity list, but there's more adventurous fun to be had, whether it's bungee-jumping from a riverside cliff or horse riding on the banks of the river. In the same region, mountaineers can tackle the ascent of Mount Elgon, Africa's eighth tallest peak.
Adventurous travellers looking for a more off-the-beaten-track safari destination should head to Uganda's far northern Karamoja region for Kidepo Valley National Park, the most remote reserve in the country. This rugged wilderness offers magnificent scenery and excellent wildlife viewing on open savannah.