Couple Safaris in Uganda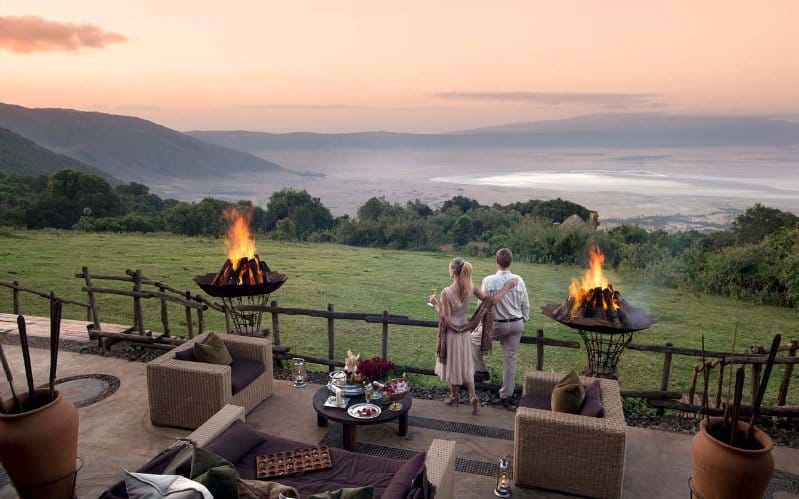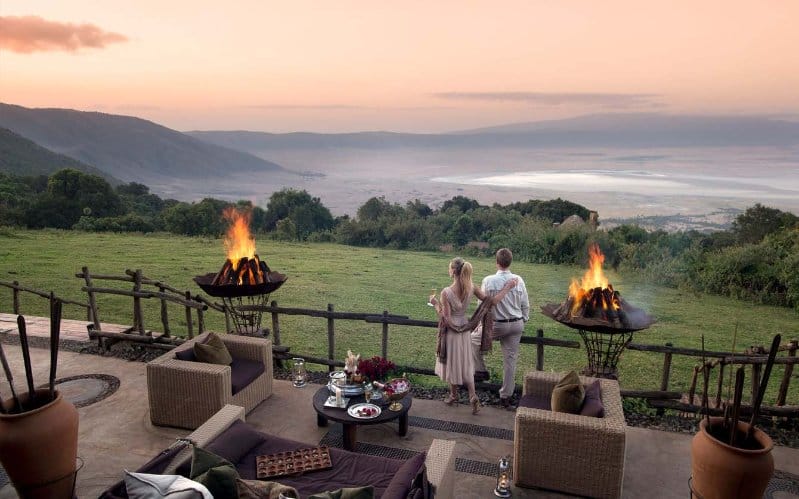 Credit: Kyaninga Lodge
Uganda has lots to offer for adventurous, wildlife-loving couples who are looking for memorable experiences, whether it's tracking primates in the rainforest, seeing rare wildlife and birds on safari in game parks, climbing Africa's third highest peak or white-water rafting on the continent's longest river.
If you want to get off the beaten track and away from the crowds, there are plenty of wilderness areas in Uganda that offer a true escape. The country also has excellent high-end lodges and camps tucked away in its most beautiful places – on mountain foothills, in forests and on islands and lakeside beaches – where you can experience romantic luxury in intimate rooms and suites with extras such as private decks and plunge pools.
With the biggest concentration of national parks and wildlife as well as some incredible landscapes, Western Uganda is the top region for couples travelling in the country. Mountain gorilla trekking comes up at the top of most travellers' lists for Uganda, closely followed by chimpanzee trekking, and both of these activities are on offer in Western Uganda. In the same region, Murchison Falls National Park and Queen Elizabeth National Park are the two most popular parks for big game safaris by car and boat, while the crater lakes area offers idyllic walking trails. Hiking in the Rwenzori Mountains is a highlight for active couples, and the truly fit can take on the challenge of climbing to the top of Mount Stanley, Uganda's highest peak.
For adventure-seeking couples, Eastern Uganda is unmissable. Here you'll find Uganda's adrenaline centre: the laidback town of Jinja, on the shores of Lake Victoria. Just about every outdoors activity under the sun is on offer here, but the biggest draw is the thrilling white-water rafting on the huge rapids of the Nile River.
Highlights
Coming face-to-face with wild mountain gorillas in their natural habitat, tracking our closest ape cousins – chimpanzees – in dense rainforest, going in search of tree-climbing lions in Queen Elizabeth National Park, exploring the landscapes and wildlife of Murchison Falls National Park on a self-drive safari, trekking in the snow-capped Rwenzori Mountains, getting the adrenaline going on a white-water rafting adventure on the Nile River, staying in romantic rooms and tented suites in luxury lodges placed in Uganda's most beautiful corners and indulging in special treats such as bush picnics for two organised by your lodge.
Travel Tips
Travelling by car in Uganda does feel like an adventure but it's a slow way of getting around, as roads are rough and distances can take much longer than you'd expect. If you're short on time and want to maximise your days in Uganda, consider flying on small planes between the national parks. In general, it's best to spend a few days in each place rather than rushing from one destination to the next. Part of the magic of spending time in the wilderness is having time to soak up the serenity of the natural world.

Public displays of affection are not the norm in Uganda. To be respectful, try to be more reserved when in public

In Uganda, same-sex relationships are illegal. LGBTQ couples should be discreet about their sexuality and not show any signs of affection in public.