Solo Travel in Uganda
The best region for solo travel in Uganda is Western Uganda, where you'll find most of the national parks and reserves as well as magnificent landscapes and a huge array of different activities.
In Western Uganda, you can go mountain gorilla and chimpanzee trekking in Bwindi and Kibale Forest, wildlife spotting and birdwatching on the rivers and savanna of Queen Elizabeth National Park and Murchison Falls National Park and hiking in the crater lakes area.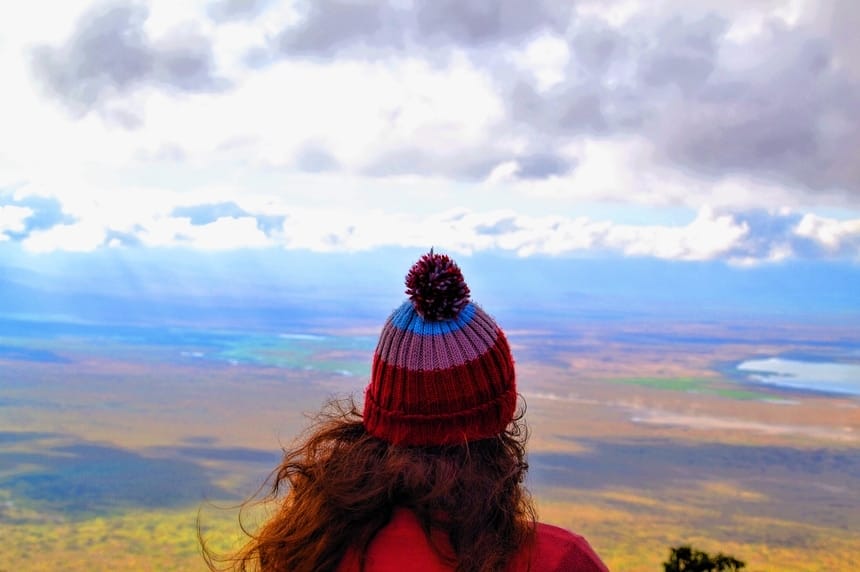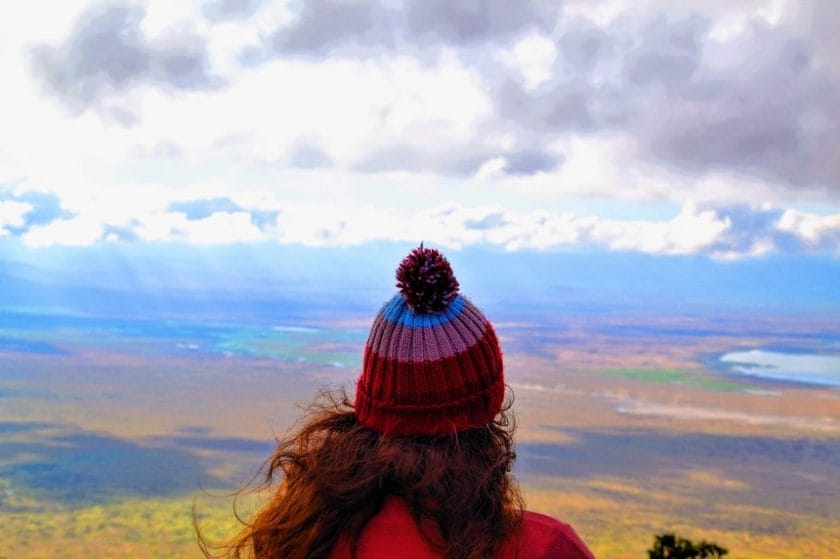 Woman on a solo safari in Uganda
Adventurous travellers can join a guided Gorilla group trek in the dramatic Rwenzori Mountains on their solo travel in Uganda.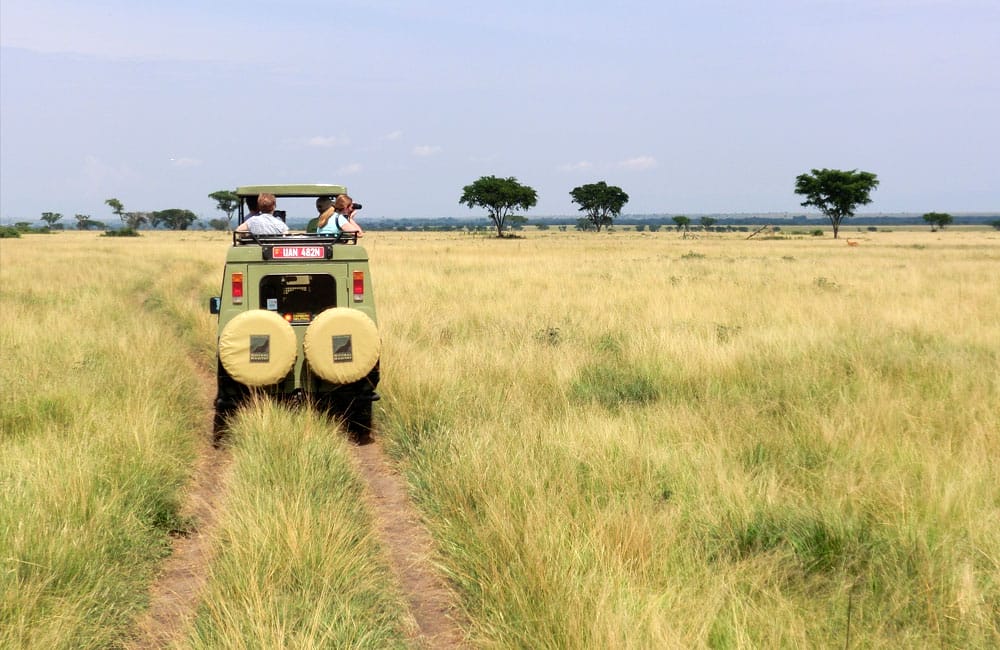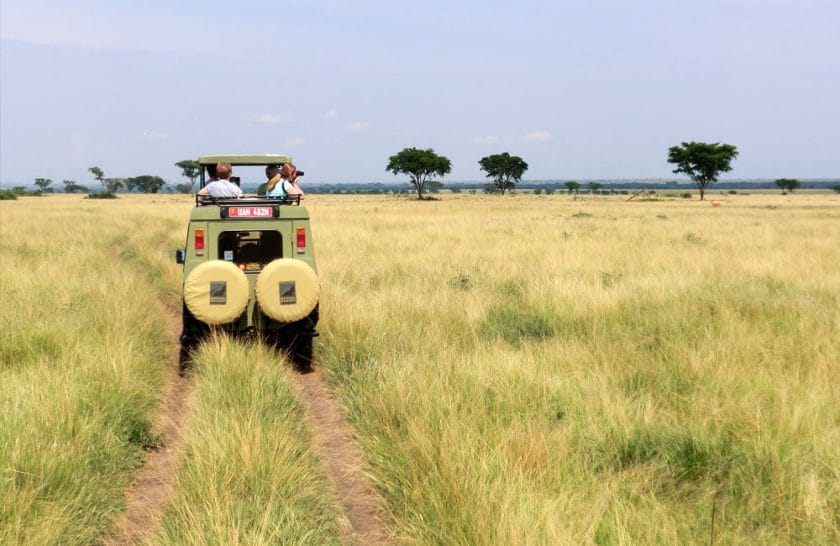 Game Drive in Uganda
A great place to base yourself for your solo travel in Uganda is Western Uganda – Lake Bunyonyi, from where you can easily go gorilla trekking in Bwindi, but also do a number of outdoor activities in the lake and in the surrounding area. In Eastern Uganda, Jinja is an ideal place for solo travellers.
There are endless activities to fill your days, and you'll be able to meet lots of other travellers in the town's bars and restaurants during your solo travel in Uganda.
Highlights on a Solo Safari in Uganda
Hiking through the misty rainforest on your solo safari in Uganda, one can expect to find a group of mountain gorillas playing, feeding and grooming one another, chasing a troop of chimpanzees as they swing through the treetops above you.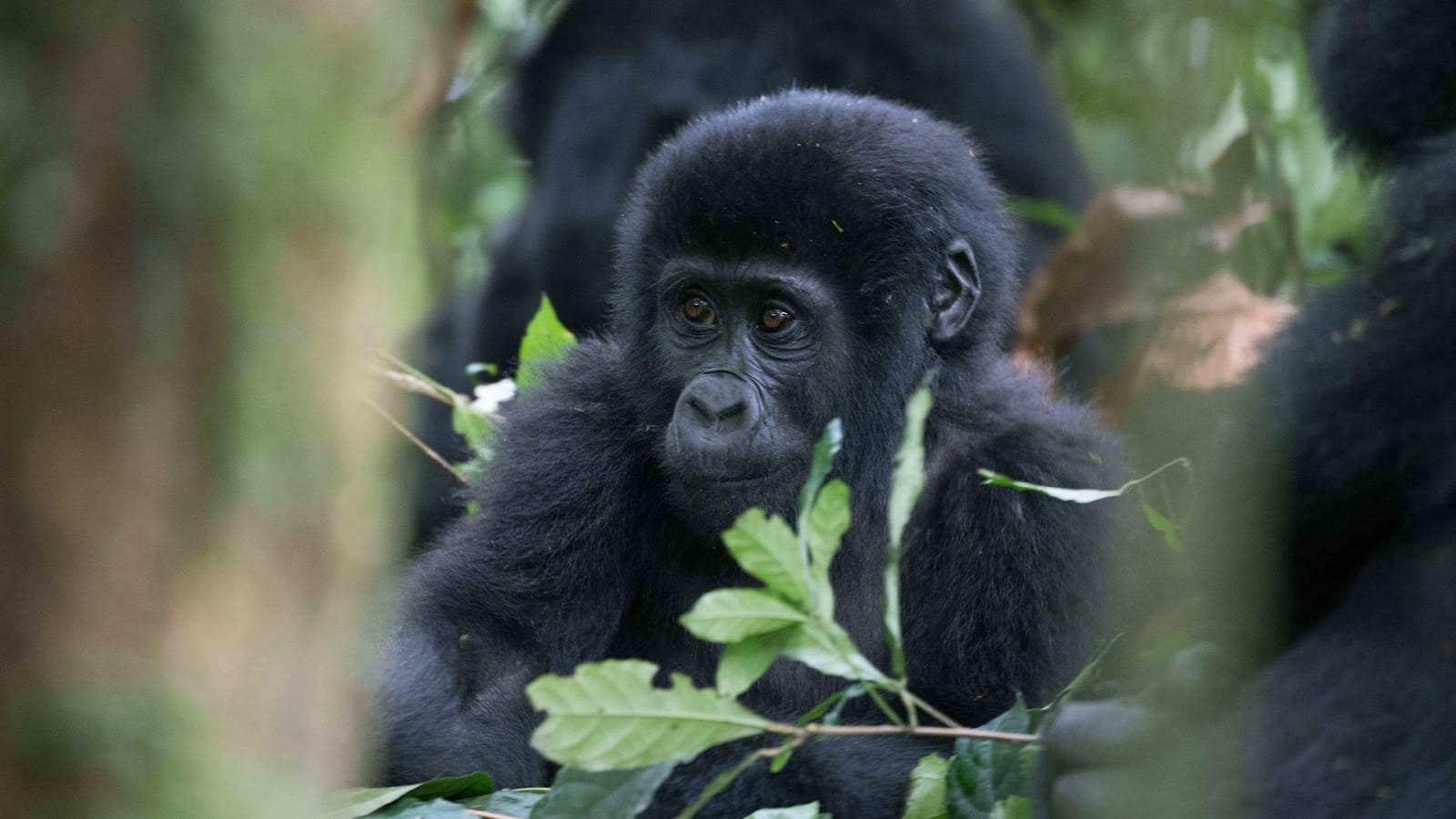 Gorillas on a Uganda Safari
Imagine spotting tree-climbing lions on a guided game drive in Queen Elizabeth National Park, going on a boat cruise to see the magnificent Murchison Falls, discovering villages and plantations on hikes around the crater lakes, chilling out at a lakeside resort in Lake Bunyonyi or getting your adrenaline pumping tackling the rapids of the Nile River on your solo African Safari.
Travel tips for your Solo Travel in Uganda 
Solo female travellers should take the same kinds of precautions that they would anywhere else on their solo travel in Uganda. Ask locals for advice on what areas to avoid when you're in a city, don't walk by yourself on quiet streets after dark and don't flaunt your valuables. Ugandan women tend to dress conservatively (always covering their knees) so if you want to minimise drawing attention to yourself, wear shorts or skirts that cover your knees, and t-shirts that aren't too tight on your solo safari in Africa. The safest form of transport in a city is a private taxi.

It's best not to hike alone on your solo travel in Uganda in case anything goes wrong, so if you can, meet up with another traveller or take a guide when going on hikes. If you do go hiking or driving by yourself in remote areas, make sure you tell someone what your route is before you leave.